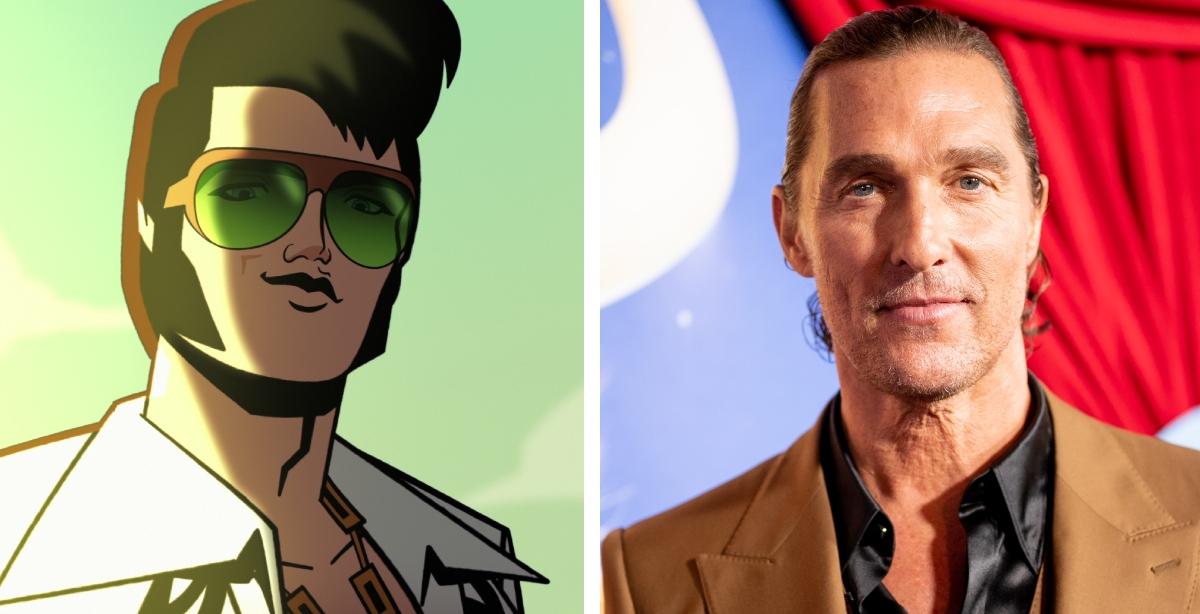 Netflix's 'Agent Elvis' Showrunners Talk Matthew McConaughey's "Swagger" as the King of Rock 'n' Roll (EXCLUSIVE)
Article continues below advertisement
In an exclusive interview with Distractify, head writer Mike Arnold and co-creator John Eddie opened up about creating the fictional world, working with the late Elvis's wife, Priscilla Presley, and how Matthew's voice captured the essence of the King's "swagger."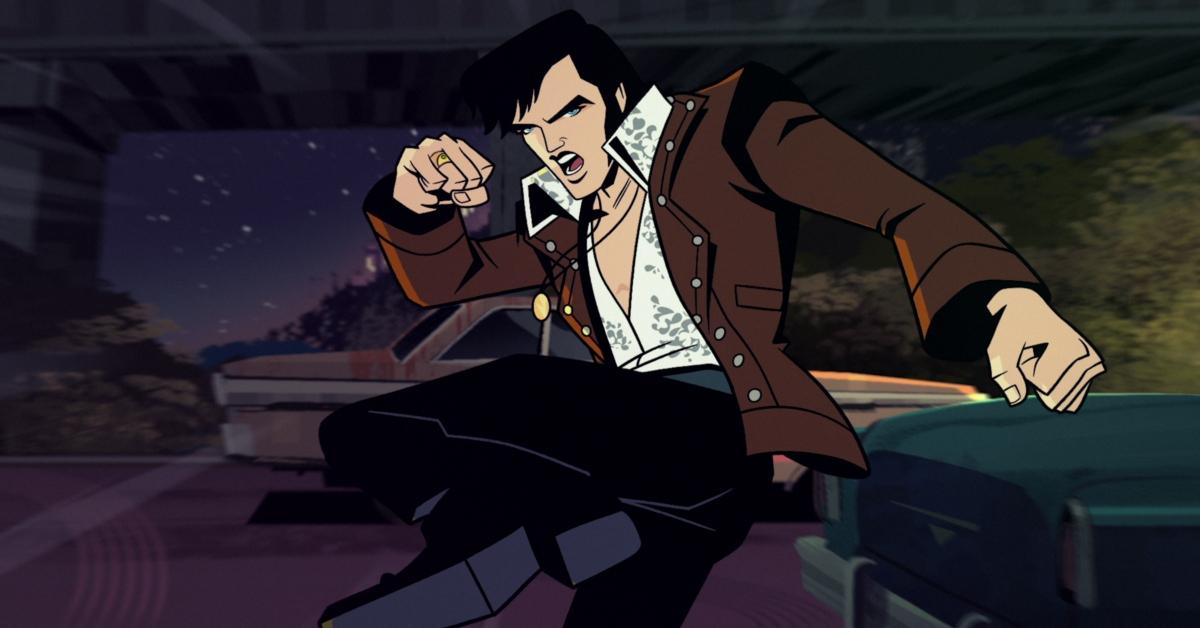 Article continues below advertisement
'Agent Elvis' creators talk Matthew McConaughey capturing Elvis's "swagger" with his voice.
Unlike Austin Butler, who portrayed the music icon in Baz Luhrmann's critically acclaimed biopic film Elvis, Matthew only lent his vocal talents to the animated cartoon. And according to the creators, they didn't want the actor to do his best "Elvis imitation," but instead use his natural speaking voice, which already has a "cool" factor attached to it.
"There's a DNA of cool that both Matthew and Elvis have. So I think Matthew just walks in and, again, it's not [an] imitation. He just has that swagger and cool that Elvis had," John explained.
However, Matthew did work hard on finding the "particular rhythm" that Elvis uses in his speaking voice.
Article continues below advertisement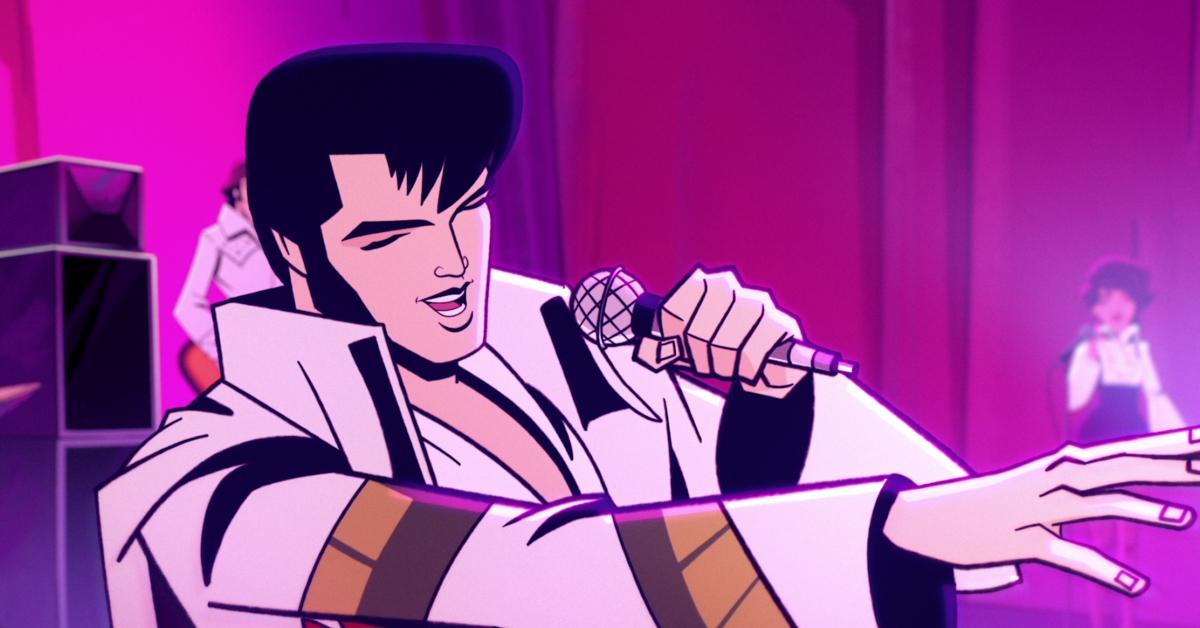 "Matthew worked really hard to bring a particular voice to it [and] to bring life to what he called the 'music of Elvis's voice' when he was doing the lines, and we think in the end, we just couldn't be more excited with how it came out," Mike said.
Article continues below advertisement
'Agent Elvis' was inspired by the real-life picture of Elvis meeting Richard Nixon.
Although Agent Elvis features a real-life figure as the titular character in the series, the raunchy adult cartoon takes a creative license and is not bound by historical accuracy — but it was inspired by a very real event.
"I pitched the idea to Priscilla back in like 2012 to give you some idea how long this has been percolating. And it's basically inspired by the famous photo of Elvis meeting Richard Nixon, where he was offering his services to be a DEA agent. He wanted to fight the bad forces of the counterculture that he felt were taking over the country," John explained.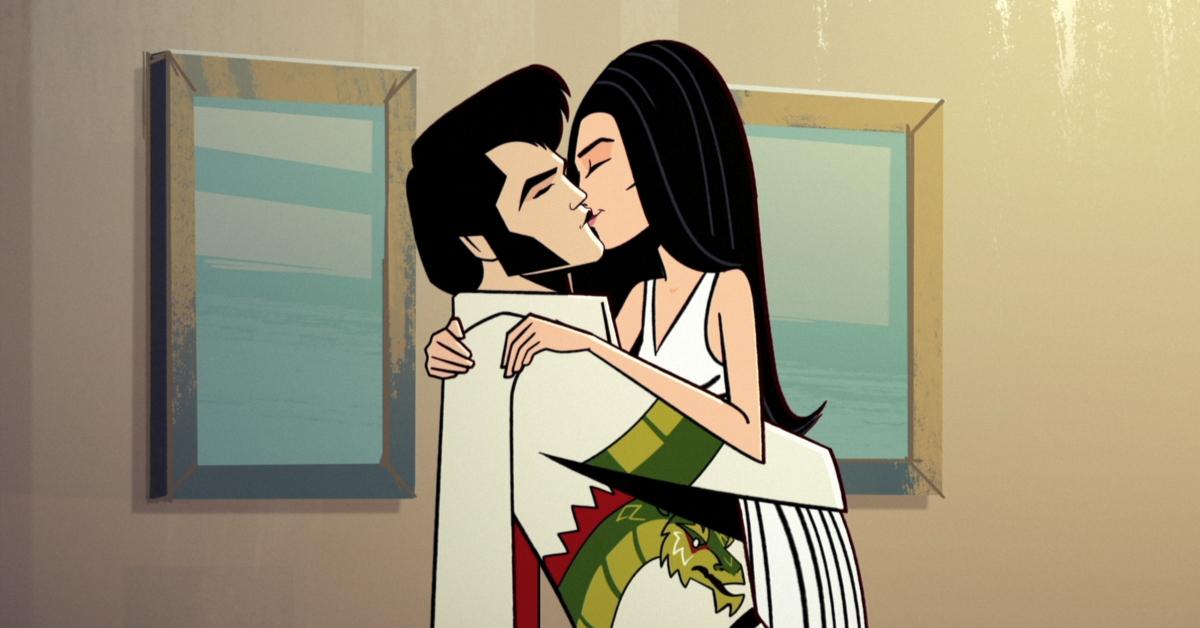 Article continues below advertisement
Aside from lending her voice to the role of Priscilla, the King's wife also had a "great deal of influence" when it came to approving everyone, according to Mike.
"She approved everything as we went along, from designs [to] scripts, and had a lot of input into the stories we were telling, and was very creatively involved and was just a wonderful addition to the team," the head writer added.
Having "intimate knowledge of Elvis," Priscilla was also able to confirm real-life facts about Elvis that were added in as storylines in Agent Elvis.
For example, "Elvis actually did have a monkey named Scatter," John told us, adding, "she had so many stories that we could feed on."
You can now stream Agent Elvis Season 1 on Netflix.