'The Pope's Exorcist' Is Loosely Based on the True Story of Father Gabriele Amorth
Julius Avery's film 'The Pope's Exorcist' is loosely based on Father Gabriele Amorth's true, blood-curdling encounters with the devil himself.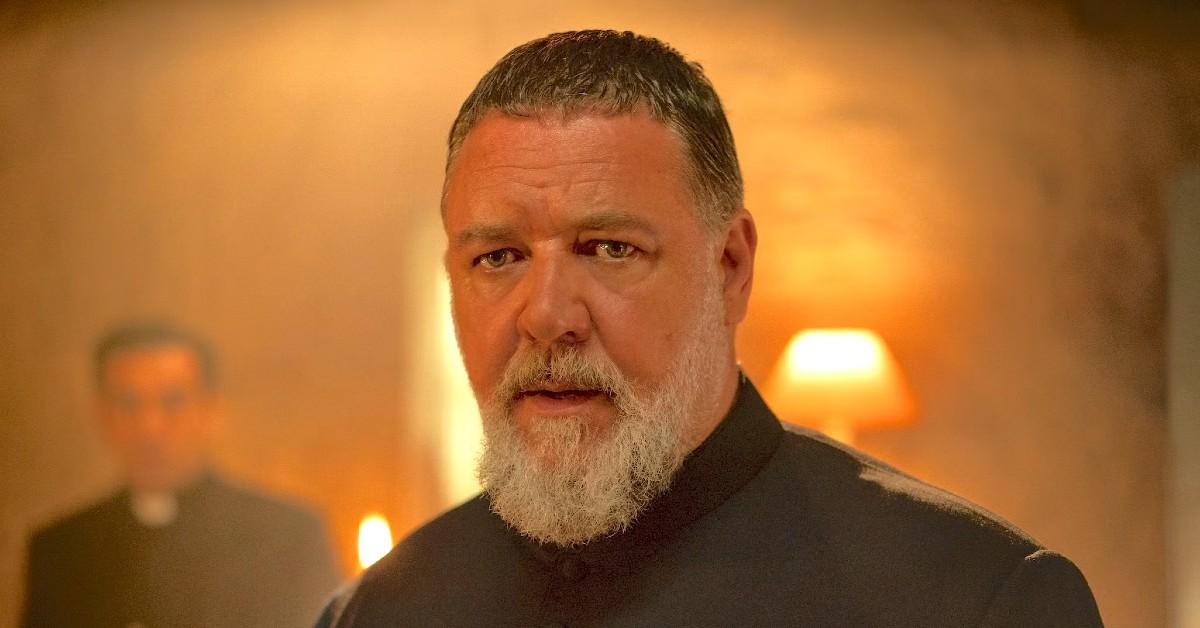 Five little words tend to get under horror fans' skin: Based on a true story. Whether the claim is "based on a true story" or "inspired by true events," a slew of horror flicks have embedded themselves into this category, including 1963's The Birds, 1979's The Amityville Horror, 2005's The Exorcism of Emily Rose, and 2013's The Conjuring.
Article continues below advertisement
The latest supernatural horror to pull from bone-chilling real-life events is Julius Avery's 2023 film The Pope's Exorcist, which follows Father Gabriele Amorth (Russell Crowe) "as he investigates a young boy's terrifying possession and ends up uncovering a centuries-old conspiracy the Vatican has desperately tried to keep hidden." More specifically, the film is "inspired by the actual files of Father Gabriele Amorth, Chief Exorcist of the Vatican."
According to Entertainment Weekly, the ordained Roman Catholic priest replaced Candido Amantini as the Vatican's chief exorcist in 1992 and allegedly banished demons and malevolent spiritual entities up until his 2016 death. Let's discuss the late Father Gabriele's experiences in the face of evil.
Article continues below advertisement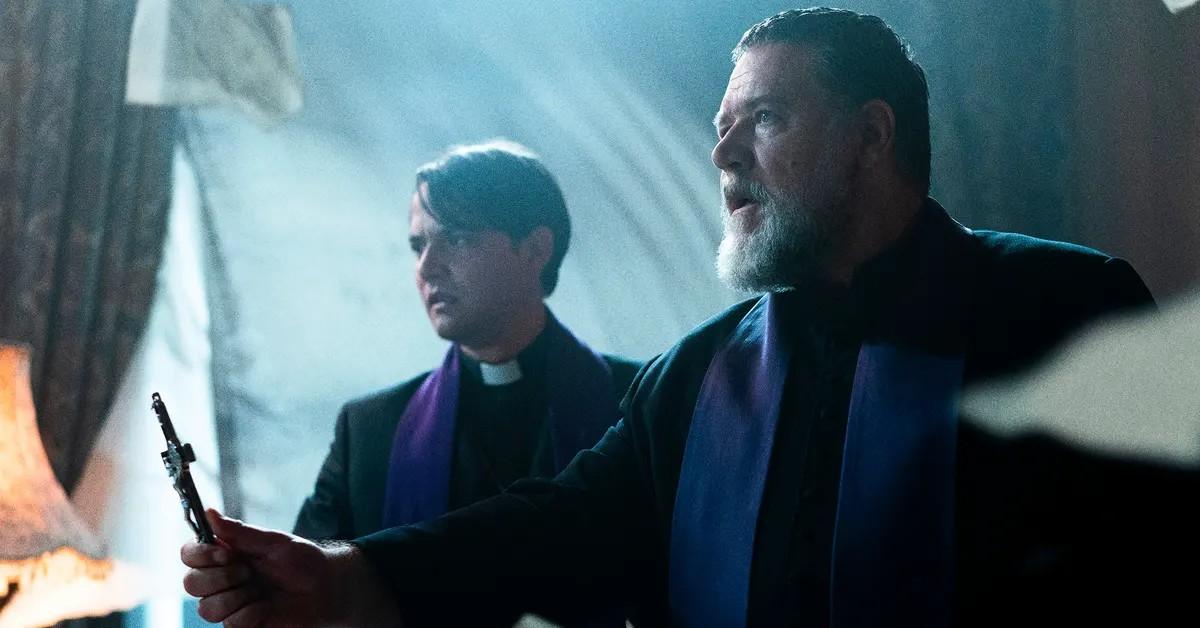 Though 'The Pope's Exorcist' is based on a true story, Russell Crowe admitted the film used "quite a bit of artistic license."
Infused with gnarly special effects and flashy Hollywood magic, The Pope's Exorcist isn't concerned with merely sticking to the facts. As stated by Esquire, "the plot itself is a fictional narrative fashioned to dissect the nature of evil and the motivations of the devil."
Article continues below advertisement
That being said, Father Gabriele's role in the Vatican was very real and the film stays true to his characterization. In fact, his odd job title is what attracted Oscar winner Russell Crowe (Gladiator) to the project in the first place.
"I was intrigued with the job title: Chief Exorcist for the Vatican. I was sure some Hollywood screenwriter had come up with a snappy title," he told Entertainment Weekly. "When I looked into it, I realized it was a real thing. Then, looking deeper again, I just found him fascinating. He documented the job, and so, from an actor's perspective, that's just a treasure chest, man."
Article continues below advertisement
Father Gabriele documented his nightmare fueled encounters in books like 1990's An Exorcist Tells His Story and 2010's Memoirs of an Exorcist: My Life Fighting Satan — which he wrote alongside Italian journalist Marco Tosatti.
Article continues below advertisement
Additionally, William Friedkin — the Oscar-winning director of 1973's The Exorcist — released his documentary The Devil and Father Amorth in 2017. The film showcases real footage of Father Gabriele performing an exorcism on an Italian woman in the town of Alatri.
In the director's 2016 Vanity Fair article, he recalled watching in horror as the possessed woman frothed at the mouth and screamed "Io sono Satana!" — which translates to "I am Satan!"
Hilariously, the priest's favorite film was The Exorcist.
Article continues below advertisement
Father Gabriele told the filmmaker that "out of 100 people who seek [his] help, one or two at most may be possessed." He consistently instructed those seeking an exorcism to first take medicinal or psychiatric avenues, as many were suffering with disorders like epilepsy or schizophrenia.
Though the odds of possession are low, the courageous priest crossed paths with plenty of people hosting hostile spirits. He got candid about his experiences in a rare interview with Italian newspaper La Repubblica, revealing that "the devil is not everywhere ... but when he is present it is painful."
Article continues below advertisement
"The devil is pure spirit, invincible. He is shown with the painful blasphemies coming from the person which he possesses. He can stay hidden. He can speaks different languages. He can transform himself," he told the publication.
Article continues below advertisement
The priest often required six or seven assistants to restrain a possessed individual. Shockingly, he recalled possessed individuals regurgitating nails or glass fragments.
"Some have vomited metal the size of a human finger, others have vomited rose petals," he shared.
Unfortunately, Father Gabriele's fellow priests couldn't stand the jarring sounds of screaming coming from his office. With slamming doors, overturned furniture, and surreal vomiting filling his workdays, he was forced to change offices over 23 times.
Article continues below advertisement
The power of Christ is apparently very compelling, as Father Gabriele supposedly treated over 70,000 instances of demonic possession by 2010. By 2016, the number was 160,000, though many have disputed this claim, including canon law professor Dr. Edward Peters.
Article continues below advertisement
Hollywood execs expressed interest in Father Gabriele's incredible encounters with the Prince of Darkness for decades. Before his death, the priest gave producer Patrick Kaczmarek the green light to adapt his best-selling memoirs into a film. But why him?
"I believe I was able to succeed where other producers failed in that I was able to convince Father Amorth about my sincere religious devotion," Patrick Kaczmarek said, per Esquire. "I was able to convince him that if he took the chance to work with me, that I would try to make sure the Catholicity would be preserved in the film — and that he would be respected as a person along with the Church and his religious order."
Executive producer Edward Siebert, S.J. — who's also a Jesuit priest — insisted that "the story of Father Amorth and his unique role in fighting evil is an important story to tell."
The Pope's Exorcist hits U.S. theaters on April 14, 2023.