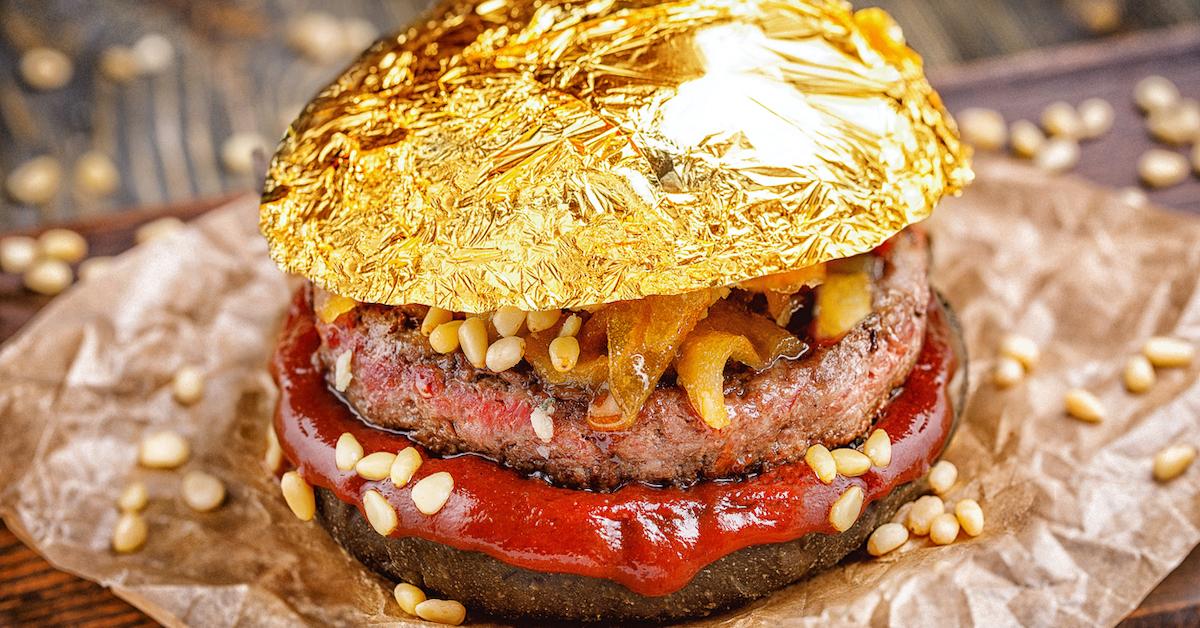 10 Ridiculously Expensive "Upscale" Versions of Comfort Foods
Comfort foods are often the cheapest meals we grew up with, foods like instant noodles and PB&J. Even when we're doing a little better financially, we often turn to these foods whenever we want a little comfort and nostalgia.
Over the past few years, however, it's been a growing trend to take these cheap comfort meals, add a few premium ingredients to the recipe, and charge people through the nose for them. Not everything on this list is out of reach, but they're all certainly way more expensive than the humbler versions you grew up loving.
Article continues below advertisement
This $195 Mac and Cheese
OK, so it's admittedly very different from the Kraft blue box or even the baked mac 'n' cheese with breadcrumbs so many of us grew up on. This luxury version of a comfort classic comes by its hefty price tag for the fact that the macaroni and cheese is covered in black truffle shavings and stuffed into a 5-pound lobster, and it comes with a side of fermented black truffles. For what it's worth, the folks at Buzzfeed who tried it favored more down-home, affordable macs to this one.
This $25 Ram-don from 'Parasite'
This is definitely far more attainable than the above noodle dish to be sure, but it is ridiculous for a couple reasons. First, because the base is an instant noodle dish you can make with boiling water for a couple bucks at most. Second, because it clearly misses the point the movie Parasite was making about a super wealthy family "slumming" by taking a peasant food and adding a little premium sirloin to it, as a treat.
Article continues below advertisement
This $69 (Nice!) "Haute Dog"
New York eatery Serendipity3 is all about comfort foods at premium prices, but perhaps the most outlandish is their $69 "haute dog," which is a foot-long frank cooked in white truffle butter, served in a pretzel bun and topped with foie gras and sides of premium condiment upgrades including heirloom tomato ketchup, black truffle mustard, and Vidalia onions cooked in white truffle oil. However, even the restaurant's cheapest dog is a pretty big markup for a city where you can get two regular sized wieners for less than $5.
Article continues below advertisement
This $1,000 bagel and shmear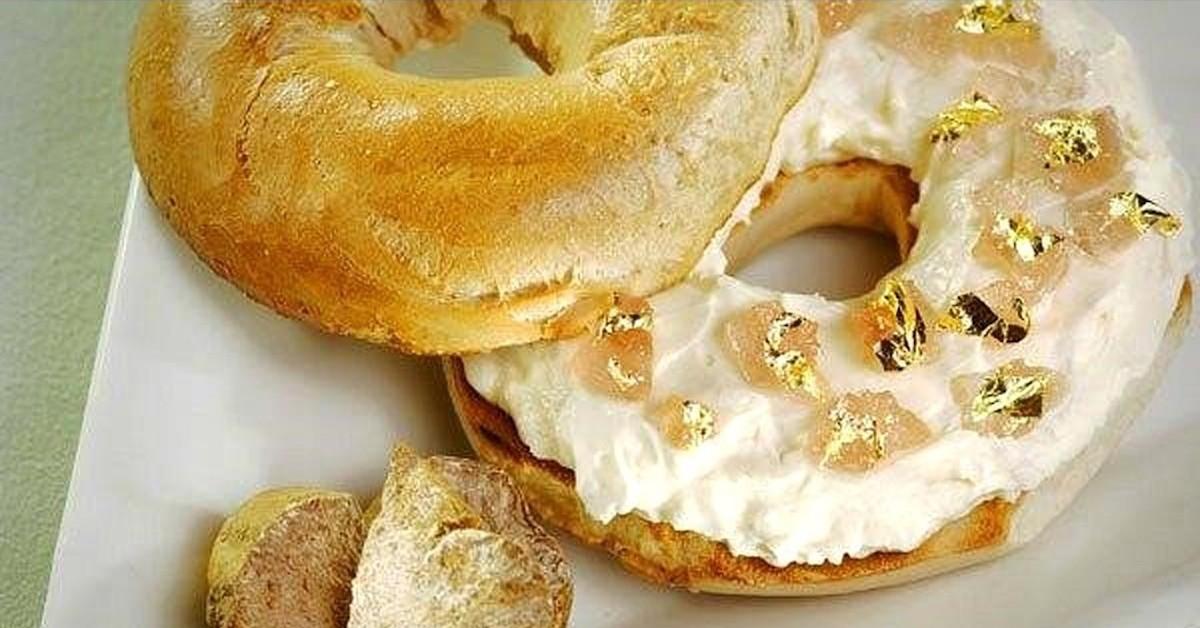 It's not a regular menu item, but the Westin New York has offered this luxe breakfast on a couple occasions. What differentiates it from your typical deli or bodega — and justifies that price? The cream cheese has white truffles from Italy studded with dots of a Riesling and goji berry jelly and a sprinkle of gold leaves. It's totally eye-roll-inducing, but the good news is 100 percent of the proceeds from sales went to a local soup kitchen.
Article continues below advertisement
This $120 Cheesesteak
This Philly favorite is beloved precisely because of its humble ingredients, most notably Cheez Whiz. But not at Barclay Prime. The steakhouse justifies charging more than 10 times the typical price at Geno's or Pat's by using some of the typical premium ingredients chefs love: wagyu beef instead of Steak-Umms, a truffle cheese sauce, and toppings including foie gras mousse, truffles, and truffle butter. It also comes with a half-bottle of Champagne.
Article continues below advertisement
This $100 baked potato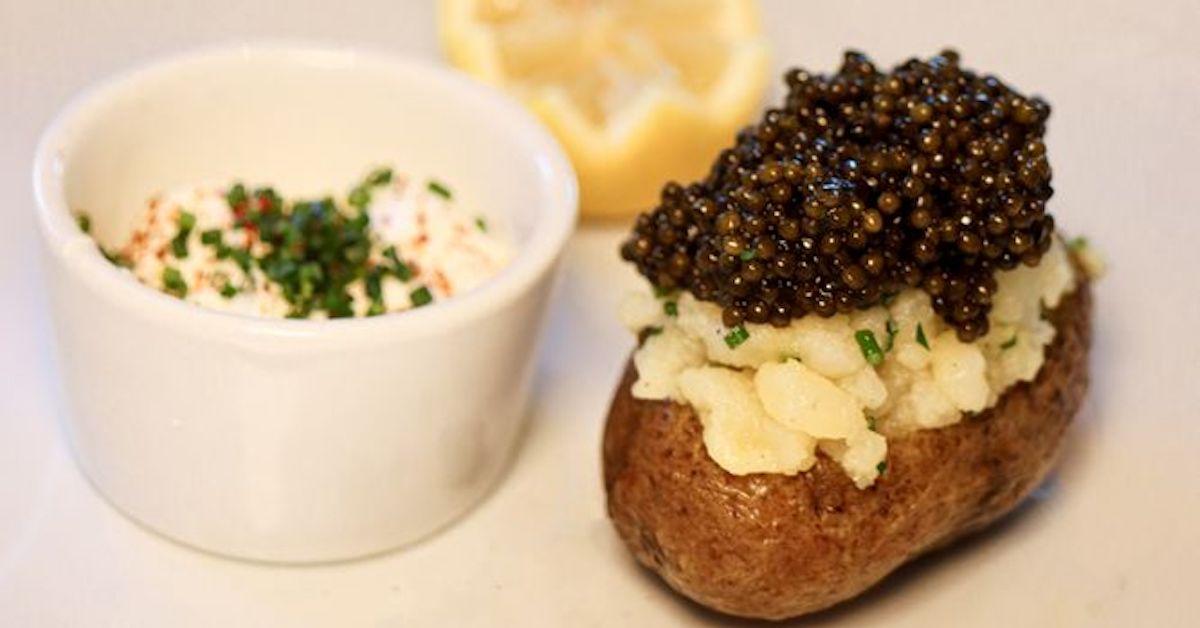 Parisian chef Gilles Epié's pop-up restaurant within the Montage Beverly Hills features a baked potato that will set you back one hundo. The spud is topped with lemon, crème fraîche, and a ton of premium caviar.
Article continues below advertisement
This $300 PB&J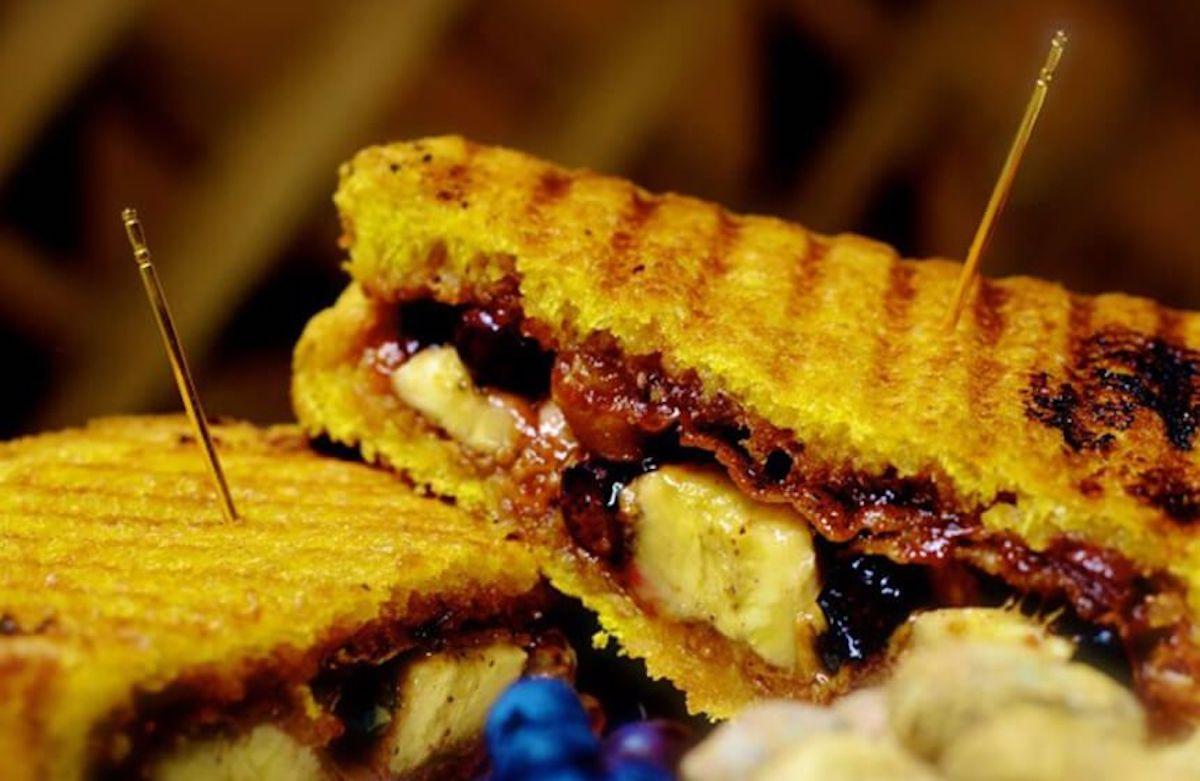 Golden Gourmet closed its doors in 2015, but we can't imagine it was because profit margins were low. The Point Loma, Calif., eatery had a PB&J on their menu for $299, and to be honest the ingredients did not merit that price tag. It had some bacon and banana on there, but nothing that should tally up to three Benjamins. What you were really paying for were the two gold-plated, sterling silver toothpicks that held the sandwich together.
Article continues below advertisement
This $2,700 Pizza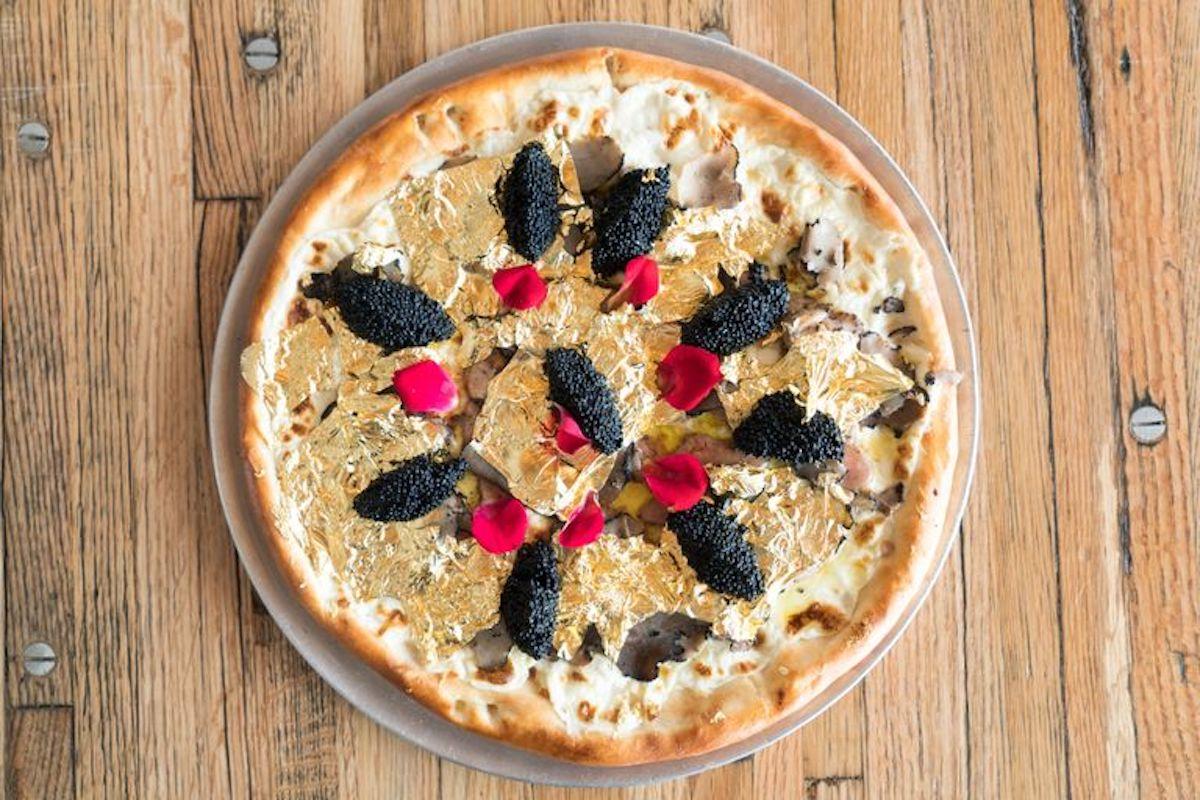 New York is a city where some of the richest people in the world walk the same streets as some of the poorest people in the country, so it should come as no surprise to learn the land of the dollar slice is also home to a pizza that costs $2,700. Industry Kitchen, suitably located in the Financial District, holds the Guinness World Record for the most expensive pizza commercially available. The toppings include Stilton cheese, foie gras, platinum Osetra sturgeon caviar, truffle, and gold leaves. If you're trying to save a few bucks, you can skip the addition of Almas albino beluga caviar, which brings the price down to an even $2,000.
Article continues below advertisement
A $214 grilled cheese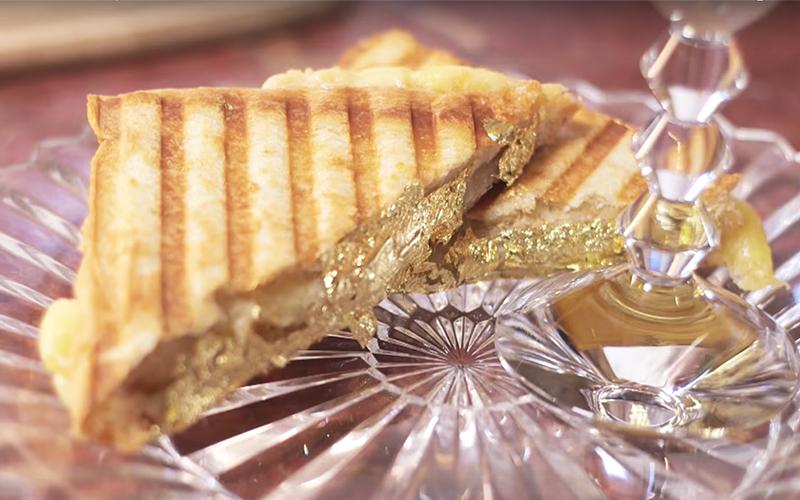 Serendipity3 loves a record-breaking meal as evidenced by their aforementioned Haute Dog, but they also hold the record for the most expensive sandwich. Their Quintessential Grilled Cheese is no longer on their menu, but when it was, it set you back over $200. The bread was a French loaf with Dom Perignon champagne and 23-karat gold flakes baked into it, but the real star was the rare Italian cheese at the center. Caciocavallo podolico cheese is very rare due to the milk used to make it. It comes from the Podolica cow, of which there are only around 25,000 milk producing animals who only lactate two months per year.
The sandwich was then grilled in truffle oil and encrusted with even more gold flakes, then served alongside a tomato lobster bisque.
Article continues below advertisement
A $25K taco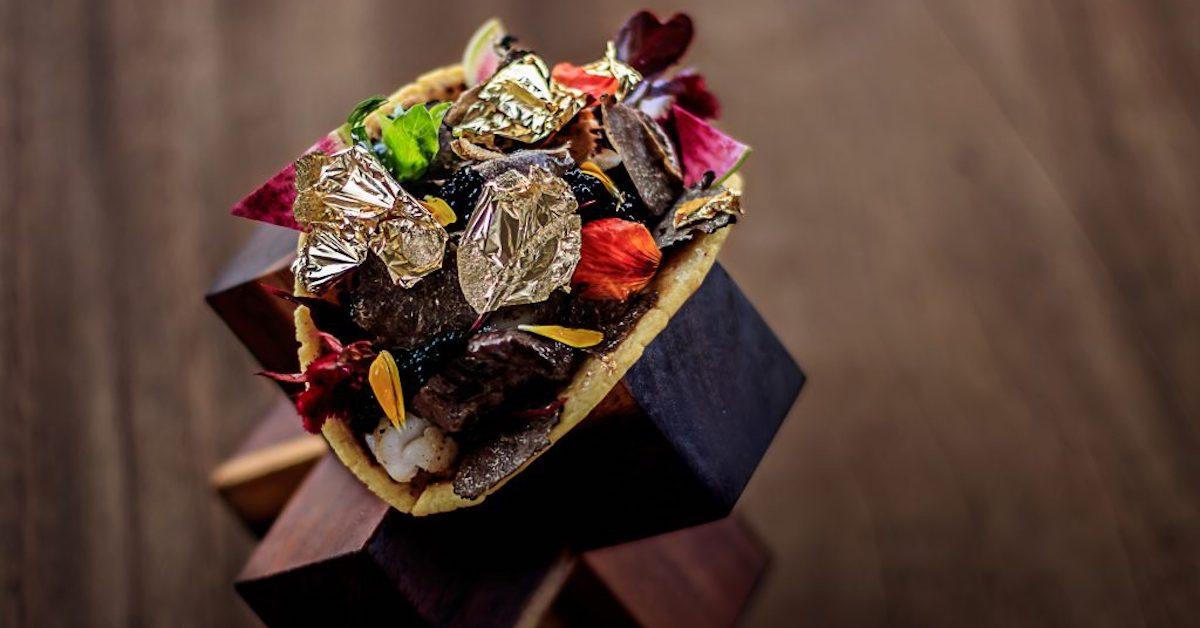 Having grown up in Southern California, I truly believe a good taco is priceless. But the actual most expensive taco in the world will set you back $25K, and that's on top of airfare and hotel, because it's at the Grand Velas Los Cabos resort in Mexico. It's definitely not your typical street taco, containing Beluga caviar, black truffle brie, Kobe beef, and langoustine. It's topped with a salsa made with premium tequila and civet coffee, the most expensive versions of those beverages available in the world.