Faith Hill and Tim McGraw Have Been Country Music's Power Couple, Now They're a TV Couple Too
Musicians Faith Hill and Tim McGraw have been a power couple in country music, but what is their relationship timeline? Here's the scoop on their love life.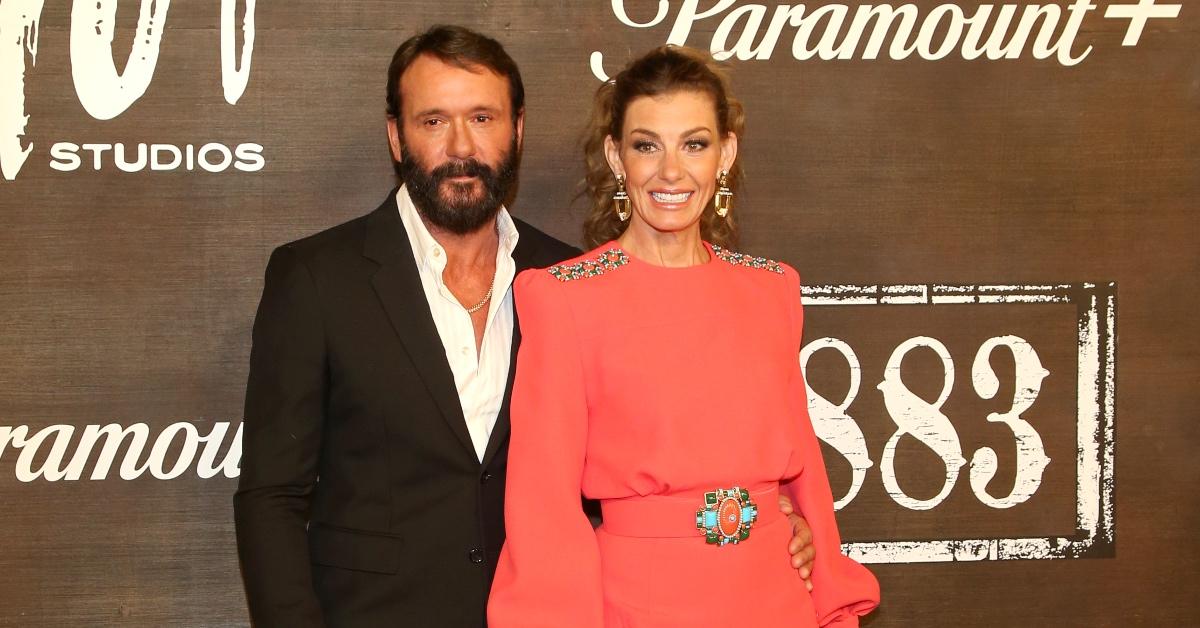 Country musicians Faith Hill and Tim McGraw have arguably one of the strongest relationships in the music industry. The pair recently celebrated their 25th anniversary on Oct. 6, 2021, and share three children. With so much success in the music industry and with each other (their shared Soul 2 Soul tour became the highest-grossing country tour of all time), many fans are wondering about their relationship timeline.
Article continues below advertisement
Read on for everything we know about Faith Hill and Tim McGraw's lasting romance.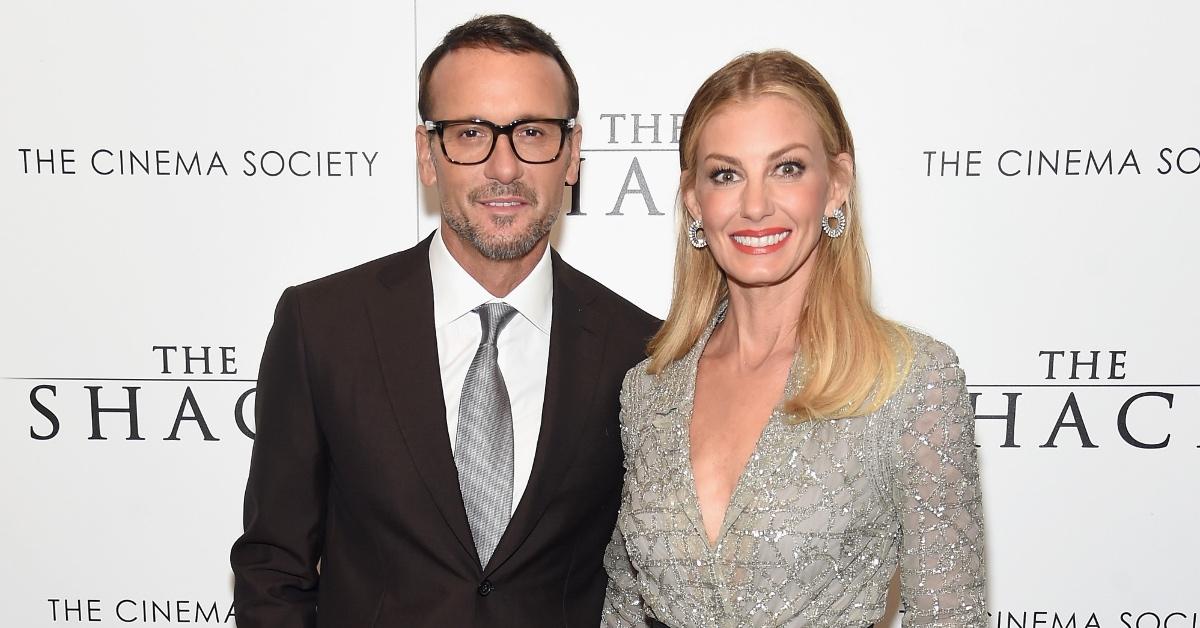 Article continues below advertisement
Faith Hill and Tim McGraw first met in 1994, but they were seeing other people.
Like many country singers, Nashville, Tenn., provided a perfect setting for sparks to fly. In 1994 at the New Faces Show, when the pair first met, they were both seeing other people. Tim McGraw was dating Nashville real estate agent Kristine Donahue, and Faith had just finalized her divorce from music producer Daniel Hill.
Two years later, Faith joined Tim on his Spontaneous Combustion tour, and they began a relationship. In October 2015, per Us Weekly, Tim revealed that he proposed to Faith on tour. He recalled, "We were in the dressing room [in] June 26, 1996 ... and we'd been on tour for a while together, and I joked around with her about getting married. And so I looked at her, grabbed her by the hand, and dropped forward [on my knees] onstage."
Article continues below advertisement
Tim continued, "She said, 'We're at a country music festival in a trailer house, and you're asking me to marry you?' And I said, 'Yeah.' So I went onstage … When I came back offstage, [I saw] a Sharpie with lipstick kisses all over it, saying, 'Yes! I'm gonna be your wife.'"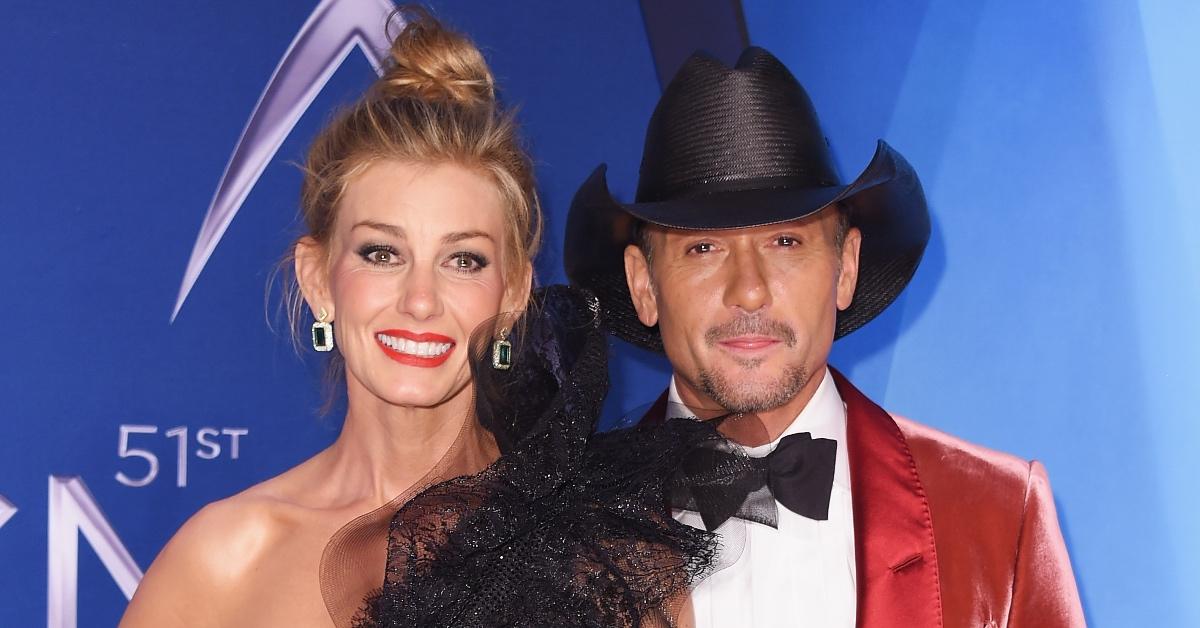 Article continues below advertisement
The couple's whirlwind marriage continued in a surprise ceremony.
The pair were married shortly after the proposal on Oct. 6, 1996, in Tim's Louisiana hometown of Rayville. The couple reportedly told friends and family they were invited to a softball game and a concert. When their loved ones showed up, it was a surprise wedding ceremony! Between their performances, music recording sessions, and tours, they welcomed two children: Grace in 1997 and Maggie in 1998.
In 2000, the pair embarked on their Soul2Soul tour, which is unmatched as the highest-grossing country tour of all time. Shortly after the tour concluded, Faith and Tim welcomed their third daughter, Aubrey, in 2001.
Article continues below advertisement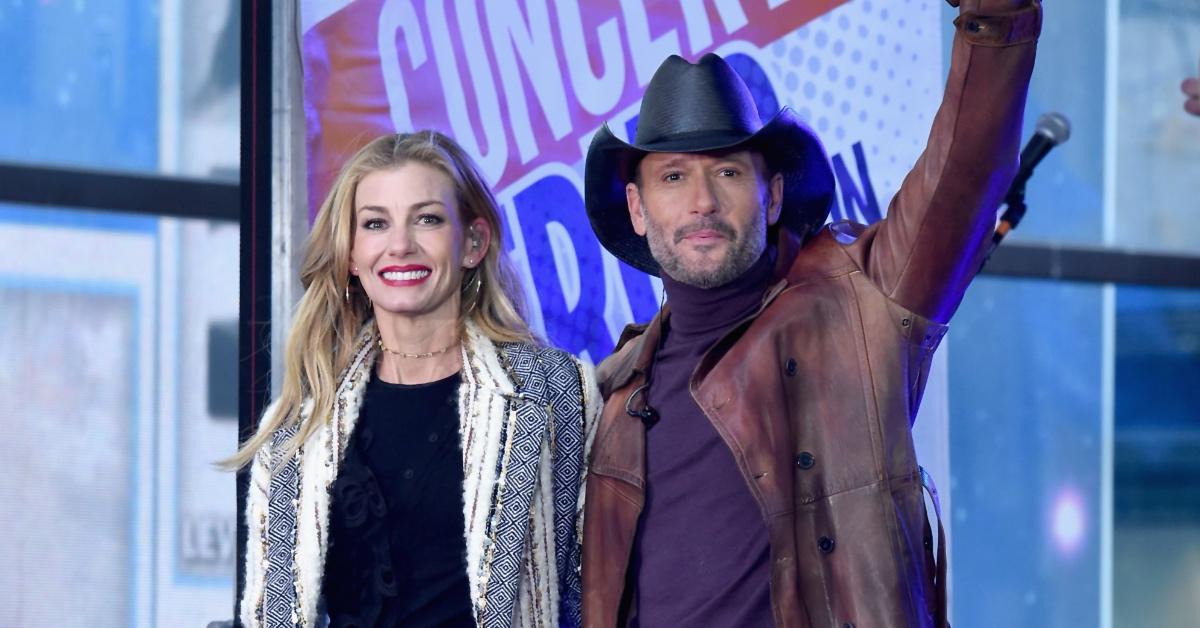 Although the pair are mostly known for their music, they've branched out into acting as well.
Tim McGraw rose to fame in 2004, starring in films such as Friday Night Lights and Flicka. He also starred in one of the lead roles in 2009's The Blind Side. While both he and Faith have appeared sporadically on television on shows such as Saturday Night Live and The Voice, they are currently the lead roles in the Yellowstone spin-off Y:1883.
Article continues below advertisement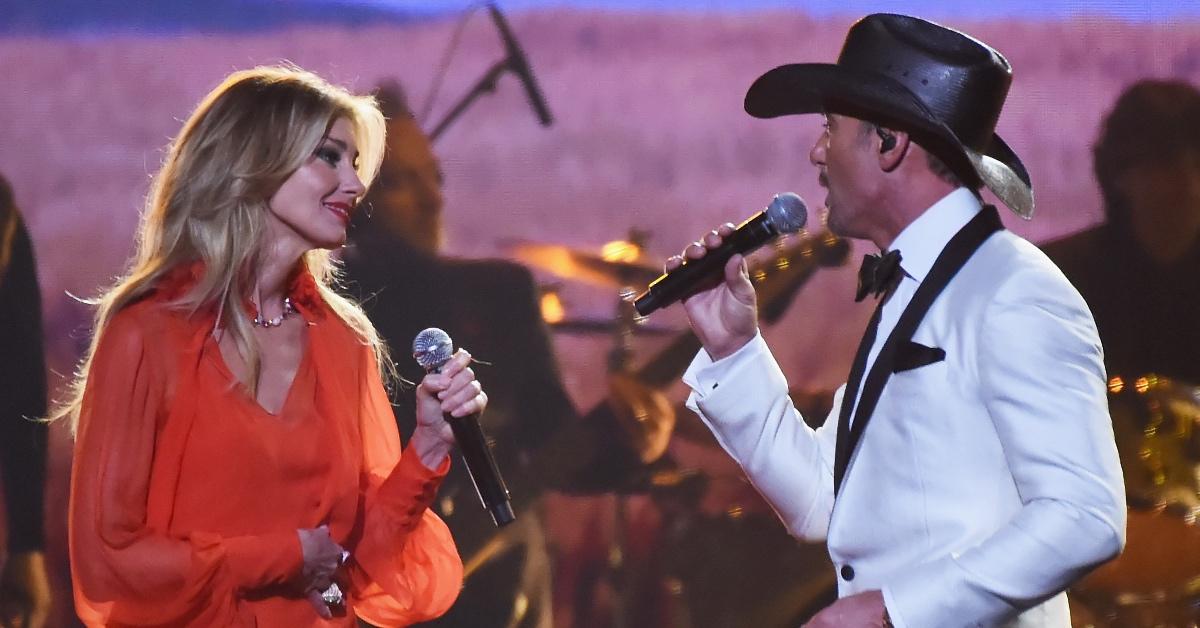 Per Deadline, 1883 serves as a prequel to the original series and follows the Dutton family as they move West through the Great Plains. The family is fleeing poverty to make a new life in Montana. Faith and Tim will play married couple James and Margaret Dutton, while acclaimed actor Sam Elliott plays Shea Brennan, a cowboy.
The show will premiere on Paramount Plus on Dec. 19, 2021.