TikToker Said Her Family Was "Poisoning" Themselves Unknowingly for 9 Weeks
A TikToker revealed the unlikely cause behind a mystery illness that adversely affected her family for a full 9 weeks.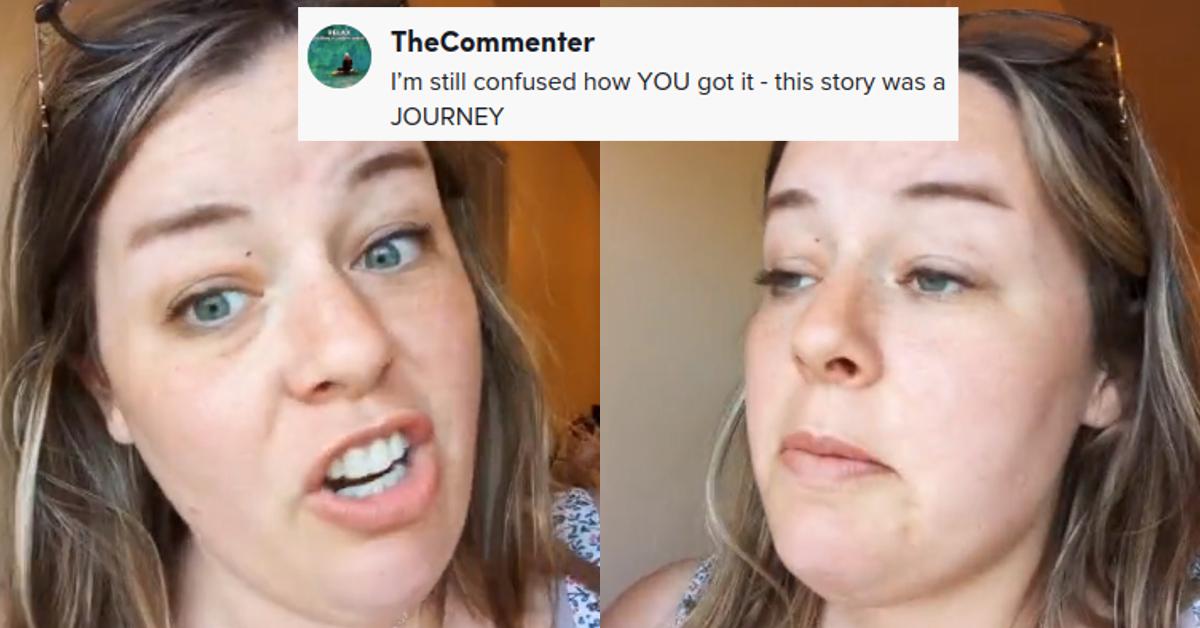 Human beings, by design, seem to take things for granted. Whether it's relationships, great jobs, family members, or clean food, we truly only seem to value something in its absence. This probably is most readily applicable to our health.
Waking up and being able to walk to the bathroom, clean ourselves up, and then go to the kitchen and pour ourselves a cup of coffee before heading into work, without pain or physical hindrance is something we don't think twice about when we're operating without sickness or injury.
Article continues below advertisement
However, we start to long for those days of moving about unencumbered when we fall ill, or bruise, break, tear, or sprain something in our bodies.
Which is usually made even more frustrating when we have no idea what caused the maladies we're suffering from in the first place.
That's what happened to the family of TikToker @kelsewhatelse who suffered from a 9-week illness that they couldn't pin they couldn't isolate. Every single Monday, for whatever reason the TikToker, her husband, and their son would become sick. The illness never extended to their baby; they would all be afflicted to diarrhea, fever, and cramps.
Article continues below advertisement
She writes in her now-viral TikTok's caption: "This has been an ongoing medical mystery and I can't believe we have just been poisoning ourselves this whole time."
Article continues below advertisement
Her husband and son would usually get the sickest, and it wasn't until only recently that they discovered what was making them ill, but it took a while for them to get to that point.
They first performed a thorough cleaning of their home, thinking that perhaps there was something in the air, or some type of mold that was causing the illness.

Article continues below advertisement
Then, when Kelse was in the hospital attending to another health issue, she brought up the mystery "Monday Sickies" to a doctor, who mentioned that it could possibly be linked to a Salmonella recall from JIF peanut butter.
The TikToker immediately ruled this out as she was sure they didn't have any jars of JIF in their home.

Article continues below advertisement
After discussing it with her husband, however, it dawned on him: they had a supply of small chocolate peanut butter cups that may include salmonella-affected nut butter inside of them. Perhaps in what was an effort to combat the crappiness of Monday mornings, Dad would give their son a peanut butter cup while getting him ready, and sometimes dad would partake too because you know, parent tax.
So the TikTok Mommy decided to look up and see if the peanut butter cups were part of the recall and sure enough, they were. You can see the entire FDA's list of products here to make sure you aren't accidentally ingesting any of the products until both they're safe to eat again.
Article continues below advertisement

Kelse's discovery explains why the baby was the only member of the family who wasn't getting sick as they weren't being exposed to the peanut butter cups and it's good that they didn't because the effects of salmonella on infants can be downright disastrous.
Article continues below advertisement

Some TikTokers thought that the blame should be place squarely on the shoulders of her husband, for feeding both their kid and himself peanut butter cups:
"Your family has not been poisoning yourselves, your husband has been poising your family. I recommend keeping a close watch on him from here on out"
"So what I'm hearing is…it's your husband's fault…"
"So if you're husband knew about the little PB cups why didn't he check them?!"
Article continues below advertisement
Others thanked the TikToker for her post, stating that they almost accidentally ingested salmonella-affected peanut butter products themselves, or that they too learned they were getting sick from the same recall.
"Ty for sharing. My partner just figured out what was making him sick"
"So happy you shared this. I just packed those little cups to take camping. I went and checked and sure thing they were the contaminated ones. Thank yo[u]"