The 5 Best Christmas Episodes to Watch With Your Kids
There's plenty of Christmas-themed episodes of shows out there to watch with your kids, but here are a few of the very best ones.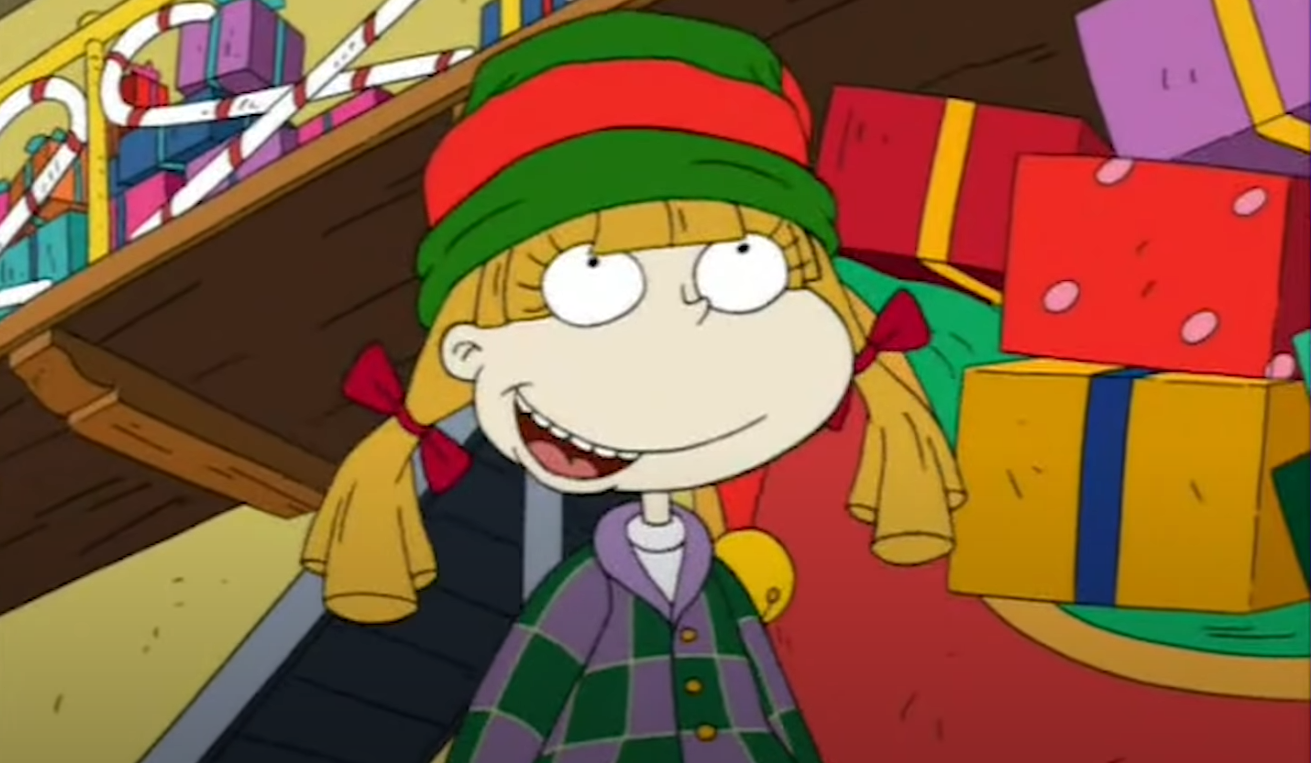 It's hard to find a show that hasn't had a Christmas episode. But, it's also pretty hard to find a show that has a Christmas episode that both kids and parents can enjoy watching.
Article continues below advertisement
'Danny Phantom': "The Fright Before Christmas"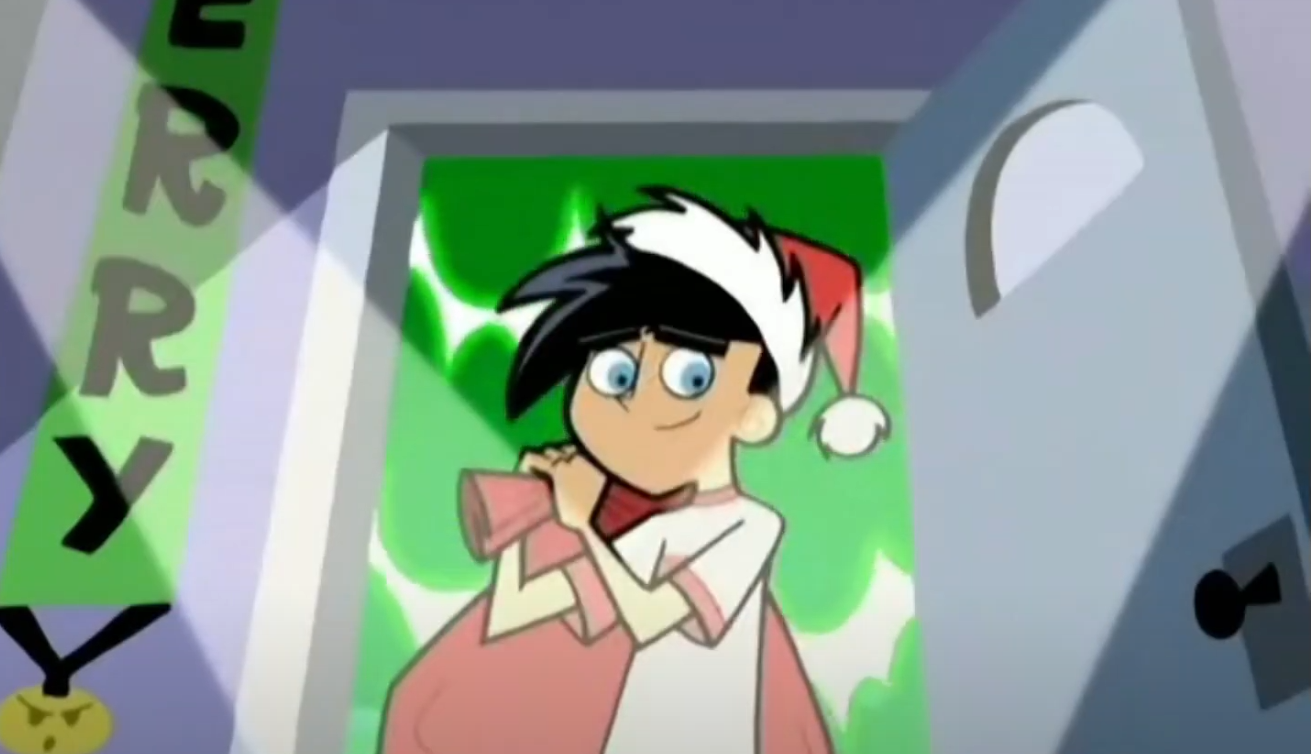 Danny Phantom is a truly underrated show that unfortunately gets forgotten far to often. Danny Fenton isn't much of a Christmas fan thanks to his parents' bickering about whether or not Santa Claus is real, and when he lashes out and accidentally ends up destroying the Ghost Writer's work, he winds up trapped in a Christmas poem until he learns his lesson for acting out in malice. Instead, Danny learns to find peace in the holiday season. Though Christmas will never be the picture perfect day he wishes, he takes comfort in his family and friends — and even his enemies — and focusing on creating the best day he can for the people around him.
And, yes, the whole episode does indeed rhyme, themed after The Night Before Christmas. Another bonus: The Ghost Writer is Will Arnett!
Stream "The Fright Before Christmas" on CBS All Access.
Article continues below advertisement
'Rugrats': "Babies in Toyland"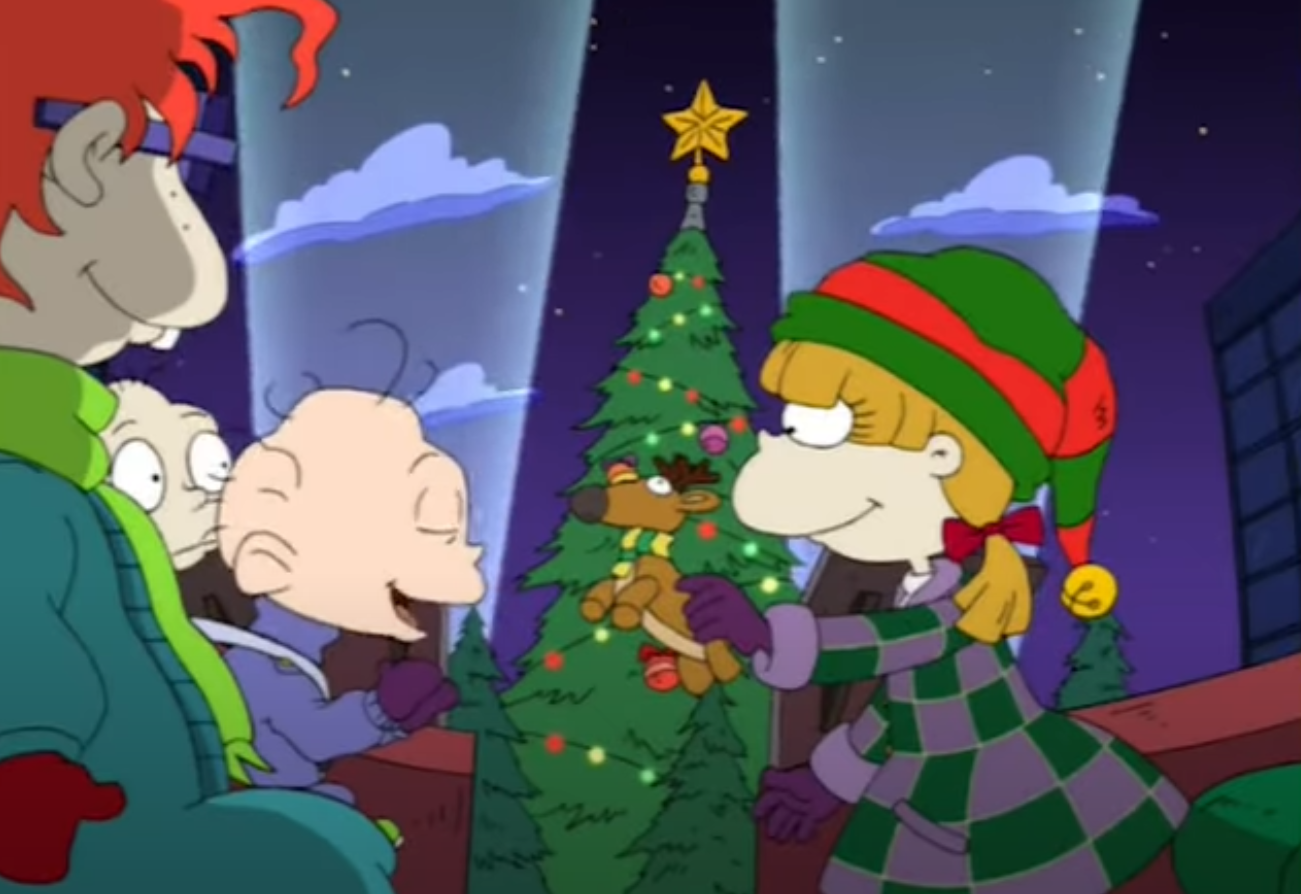 This double-episode special is one of many Rugrats holiday specials, but the heartwarming story of "Babies in Toyland" makes it a must-watch family-friendly Christmas episode. Playing off of the Grinch's story, the ever-selfish Angelica's heart grows when she learns that Christmas is a time of giving, not receiving. In the end, she gives gifts to all of the babies, but, when she realizes she doesn't have something for little baby Dil, she decides to give up her own reindeer toy so that Dil can have a gift too.
Stream "Babies in Toyland" on Hulu.
Article continues below advertisement
'Hey Arnold!': "Arnold's Christmas"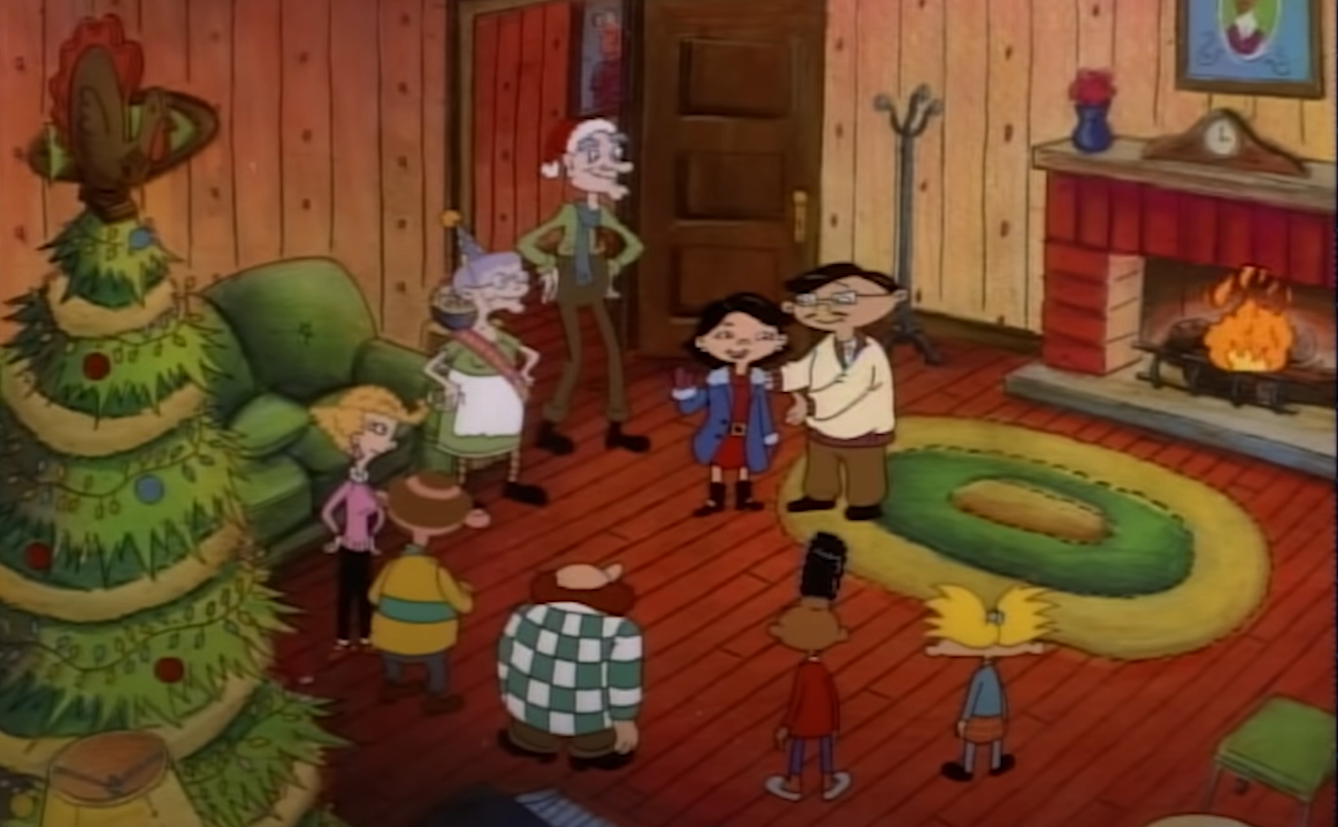 If you want to teach your little ones the true meaning of the holiday season, you can't go wrong with this beautiful special. In "Arnold's Christmas," we learn more about the backstory of Mr. Hyunh. Over 20 years earlier, Mr. Hyunh gave his daughter to a soldier in hopes that she would be safe and live a happy life. We learn that he traveled to the city where he was told she was in order to find her, never giving up his search.
When Christmas arrives, Arnold wants to reunite their family, but it's Helga, who gives up her Christmas present and searches all night, who finds Mai. There's a reason why "Arnold's Christmas" is treated as a holiday classic. It's a story of family, reunion, love, and realizing what truly matters. Although some of your youngest may not understand the full story, it's a beautiful tale for the whole family.
Stream "Arnold's Christmas" on Hulu.
Article continues below advertisement
'Boy Meets World': "Santa's Little Helpers"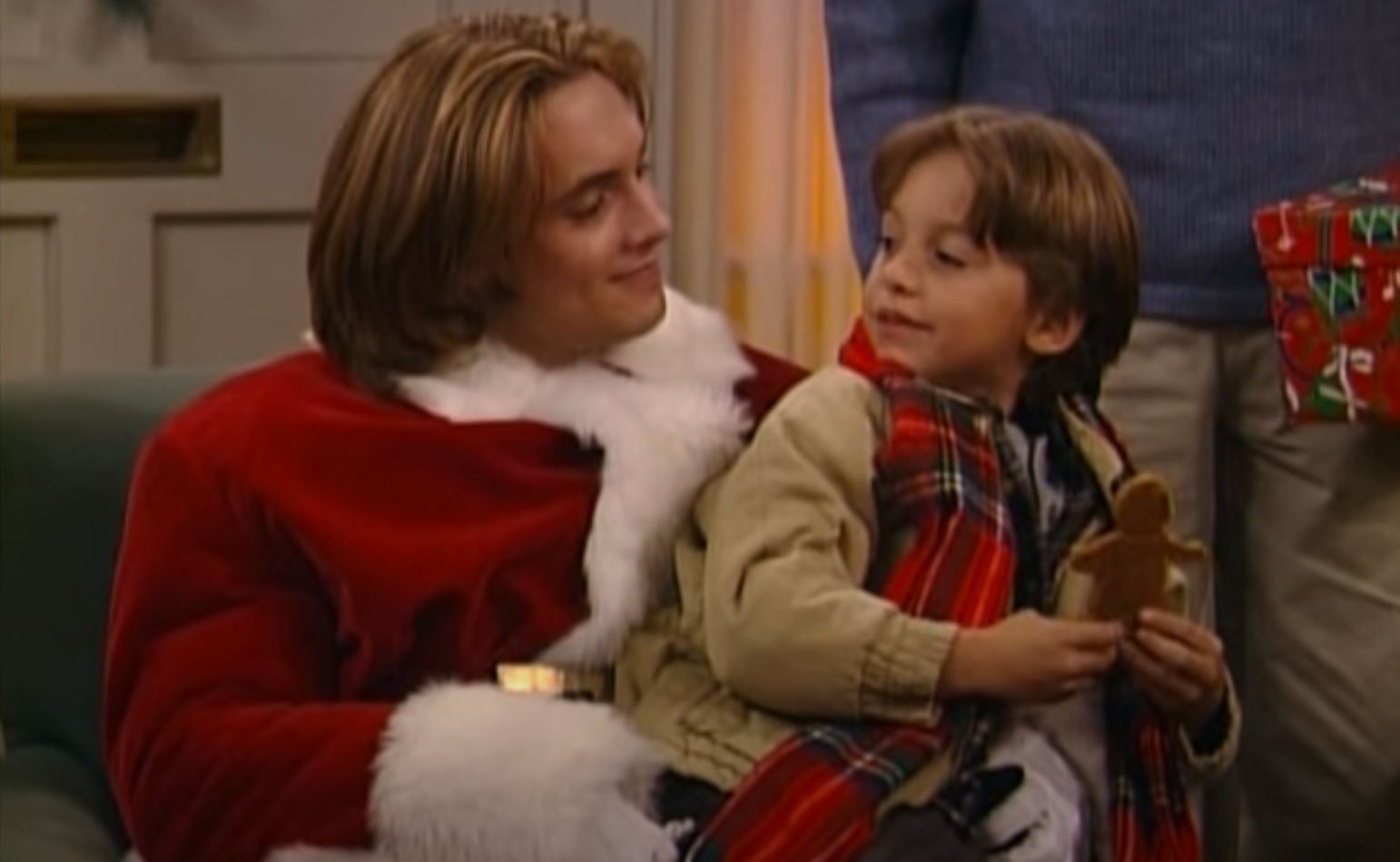 Although the A plot of Shawn and Angela's relationship is a good one, this episode is a must-watch because of its B plot. When Eric takes a job as a mall Santa, he doesn't do a particularly great job, until a group of orphaned children arrive and Eric takes gifts from his own home to give to the children, in the hopes that they will have a good Christmas. Though he realizes he cannot do everything that these children need, he becomes a big brother to one of the kids, welcoming him into the Matthews' home for Christmas.
Stream "Santa's Little Helpers" on Disney Plus.
Article continues below advertisement
'Alexa & Katie': "The Ghost of Cancer Past"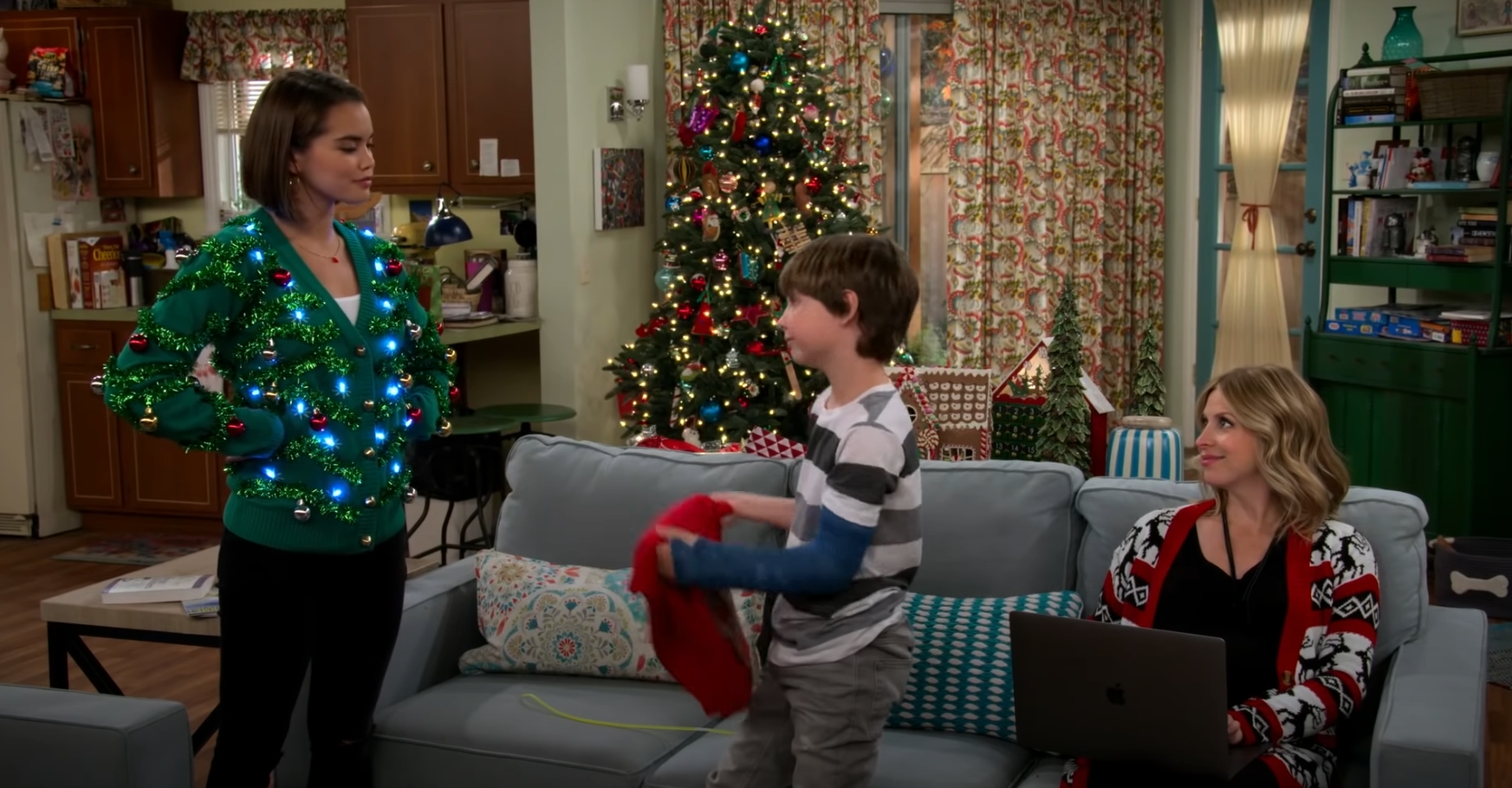 Especially this year, kids and teens can have a lot that they're holding in. And Christmas might not look the way it did last year, which can be scary and confusing. Alexa & Katie does a great job at explaining that life can be scary sometimes, but you don't have to be alone. Although "The Ghost of Cancer Past" isn't a very typical Christmas episode, that's kind of the beauty of it. When old fears awaken in Alexa, she tries to put on a happy face, but she learns that the best thing to do is to be open about her emotions and to lean on the people who love her.
It's an encouraging lesson for kids. Although we often treat Christmas as the happiest time of the year, it's okay to be sad, and it's good to remember that your loved ones are there for you. At the end of the day, what matters about the holidays is being with the ones you love, however you can.
Stream "The Ghost of Cancer Past" on Netflix.