Young Thug's Nephew, Fardereen Deonta Grier, Has Been Arrested for Murder
Who's is Fardereen Deonta Grier? Young Thug's nephew was arrested for allegedly committing a heinous crime.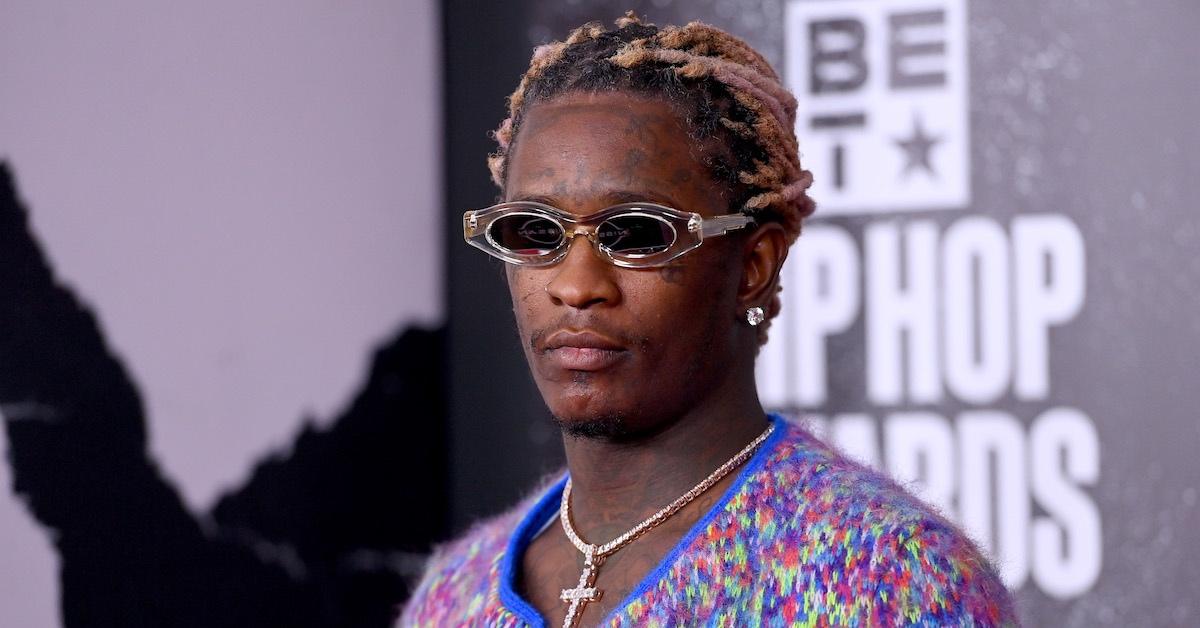 Following the news of rapper Young Thug's arrest for racketeering and street gang charges, the last thing fans would believe is that more bad news would impact the rapper. And while Young Thug is currently awaiting trial behind bars, it appears that trouble has struck once again. However, this time around, it affects a member of his family — in particular, Young Thug's nephew Fardereen Deonta Grier.
Article continues below advertisement
Yes, if you've been keeping your ear to the streets and social media, you've likely heard the news that Grier has been arrested. Now, fans are ready to learn about the charges and what his future may possibly hold. Keep reading to get the full scoop.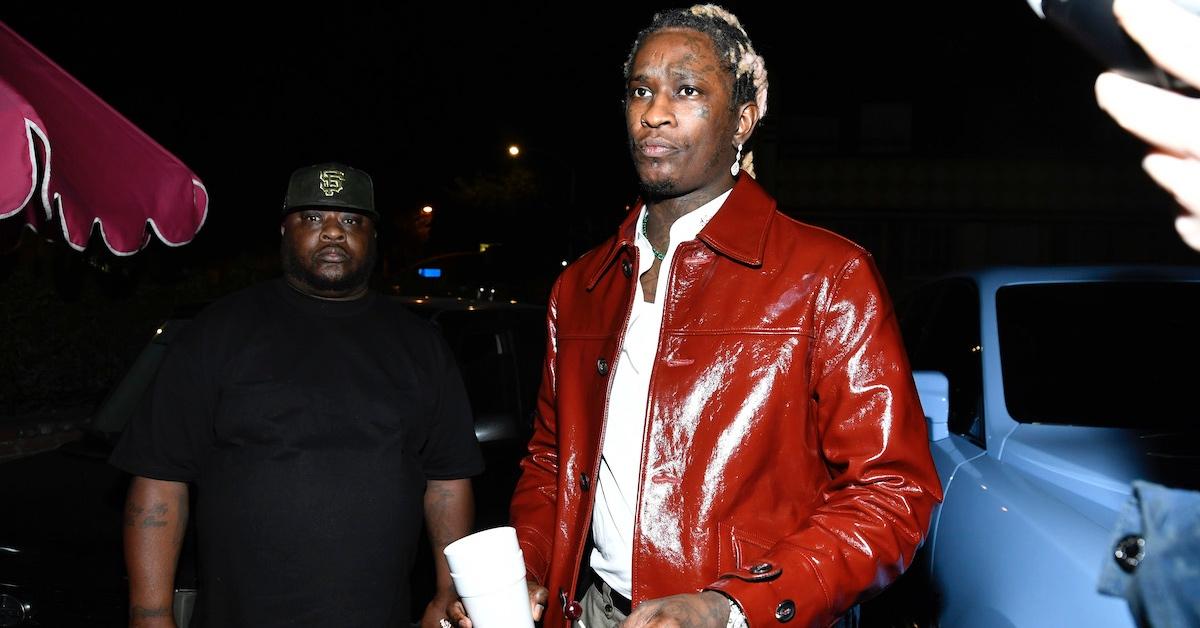 Article continues below advertisement
Young Thug's nephew Fardereen Deonta Grier was arrested and charged with murder on Wednesday, June 7, 2022.
According to TMZ, it appears that Young Thug's nephew may be joining him behind bars. The outlet shares that Grier was arrested after admitting that he shot his girlfriend, Destiny Fitzpatrick, in the face.
East Point PD spokesperson Allyn Glover told the outlet that after police were called to a home outside of Atlanta, Destiny was found dead by the front door. As for Grier, he was overwhelmed with grief and crying.
Article continues below advertisement
Interestingly, Glover went on to share that Grier made it a point to tell the cops that he is related to the rapper.
Grier's motives are unclear at this time. Per the outlet, he initially told the police that he'd been fighting off "armed, masked intruders" before he admitted to the murder. Not to mention, a neighbor reportedly told authorities that they overheard arguing.
Article continues below advertisement
There has been no word on Fardereen Deonta Grier's current status in jail.
As the world continues to wrap their minds around this tragedy, many people are calling for Grier to spend the rest of his life in jail. However, there have been no details yet in regards to bail or Grier appearing in court.
Article continues below advertisement
At this time, all we know is that Grier is currently behind bars. And by the looks of Grier's case, it's safe to say that domestic violence was a factor throughout their relationship. However, we expect more details to surface as authorities investigate.
Our thoughts and prayers are with the family and loved ones of Destiny Fitzpatrick.
If you or someone you know is experiencing domestic violence, call the National Domestic Violence Hotline at 1-800-799-7233.