'RPDR' Star Farrah Moan Accused Ariana Grande of Stealing a Costume She Wore in "7 Rings"
The Farrah Moan vs. Ariana Grande fight is over an allegedly copied costume and a 'RuPaul's Drag Race' alum is calling out the singer on social media.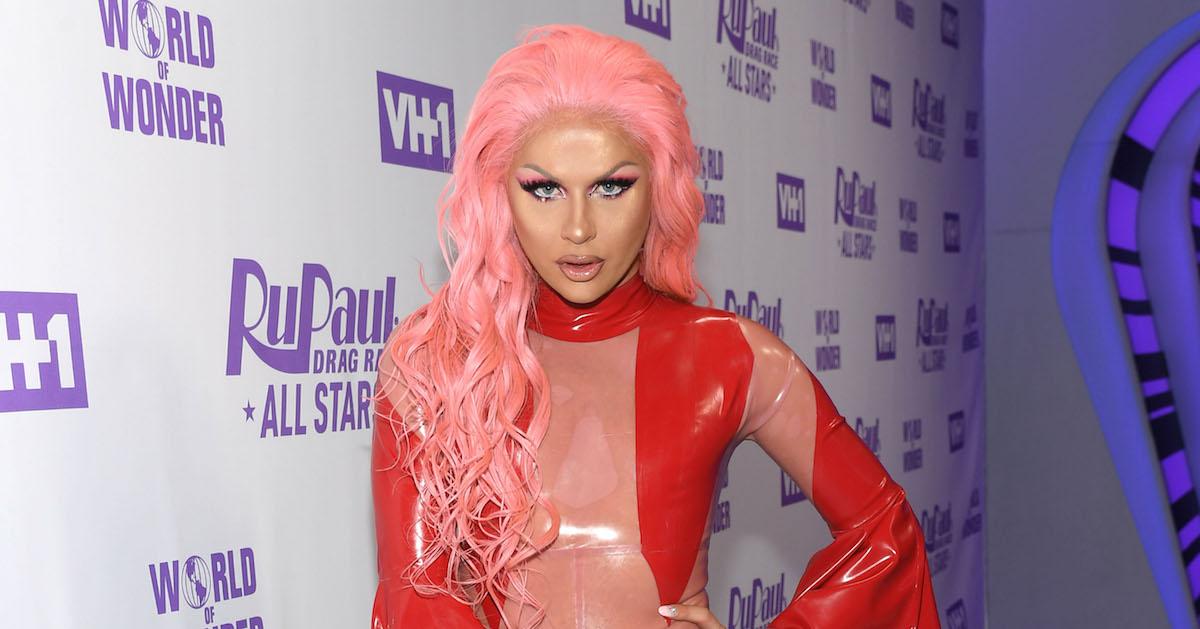 While Ariana Grande is in the throes of a lawsuit against Forever 21 for using her song lyrics and image without permission, she's now facing backlash from a reality star over stealing a costume look as well. Farrah Moan is a drag queen who was on RuPaul's Drag Race Season 9 and All Stars 4 and she claims that Ariana's look in her "7 Rings" music video is a little too familiar.
Article continues below advertisement
So what's exactly going on with the Farrah Moan vs. Ariana Grande battle? Farrah is accusing Ariana of stealing the costume she wore on All Stars 4 and she claims that Ariana's costume maker confirmed it.
The Farrah Moan vs. Ariana Grande fight is heating up.
Farrah has a huge Instagram following because of her uncanny likeness to Christina Aguilera. Though she only made it through a few episodes in both of the seasons she was on RPDR, she boasts 1 million followers, an achievement only about a dozen of queens from the show have. That's why when she made the accusation against Ariana, it gained traction.
Article continues below advertisement
Farrah first made the accusation on Sept. 4 on Twitter by posting a side-by-side of her costume versus Ariana's "7 Rings" outfit. The similarities are evident, and Farrah wrote that she should get a cut of the $10 million that Ariana made off of the song because Ariana got the inspiration from Farrah's costume.
Article continues below advertisement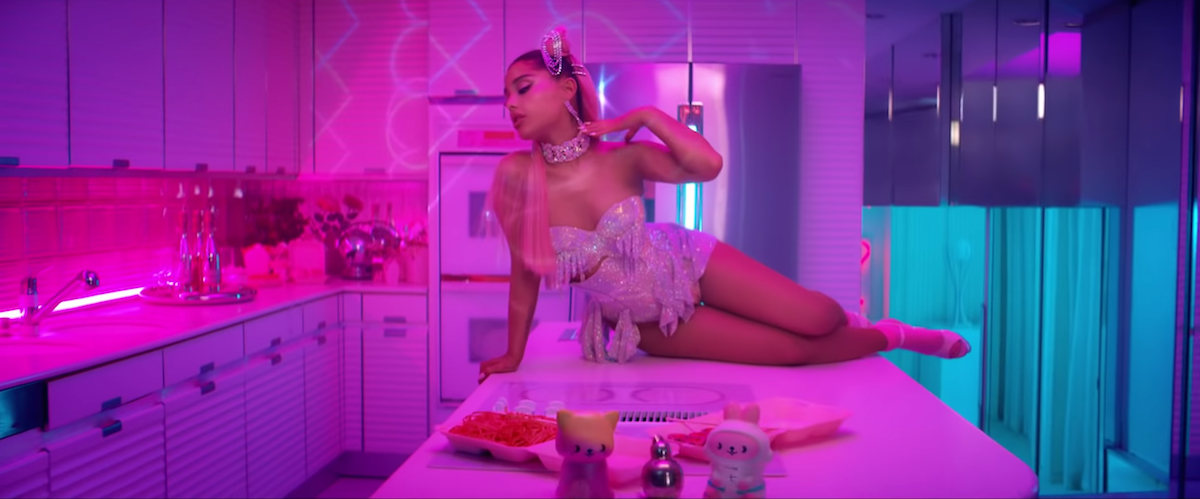 The RPDR alum went on to say that she is speaking out now because she finally met with the drag queen who designed Ariana's costume.
The designer confirmed that Ariana's team brought in a picture of Farrah to model the design off of. Farrah also said that she wasn't mad at the designer for copying because she was offered a lot of money to do so, and that Ariana's team would have found someone to recreate it no matter what.
Article continues below advertisement
Farrah's anger was further incited because of Ariana's Forever 21 lawsuit, which is over the usage of Ariana's likeness in their merchandise. The drag queen found this to be hypocritical, given how the singer made her iconic music video look.
Article continues below advertisement
In a move she later called "petty," Farrah also tweeted a gif mocking one of the "7 Rings" lyrics. The original lyric is, "You like my hair? Gee, thanks, just bought it" which Farrah changed to "You like my look? Gee thanks, just stole it!"
Interestingly, Ariana was a guest judge on Season 7 of RPDR and talked about being a huge fan of the show. So there's a chance that Ariana herself could have been inspired by Farrah's look. Ariana's brother, Frankie Grande, even got a makeover on Season 10 of the show too.
Ariana has yet to comment on the stealing accusations, but Frankie just let it slip that Ariana is dating someone.
Article continues below advertisement
Frankie Grande just confirmed that Ariana is dating Mikey Foster from Social House.
Speculation over Ariana dating Mikey Foster, the singer of Social House, has been swirling since she collaborated with the group on her latest single, "Boyfriend." Now, the pair has taken their song title to the next level, as Frankie confirmed that Ariana and Mikey are an item.
According to Us Weekly, Frankie spoke at the Game Changers premiere about a double date he went on with his sister and her new beau.
"I love Mikey," Frankie said. "I think he's a really sweet guy. So talented. So kind and so caring."
Article continues below advertisement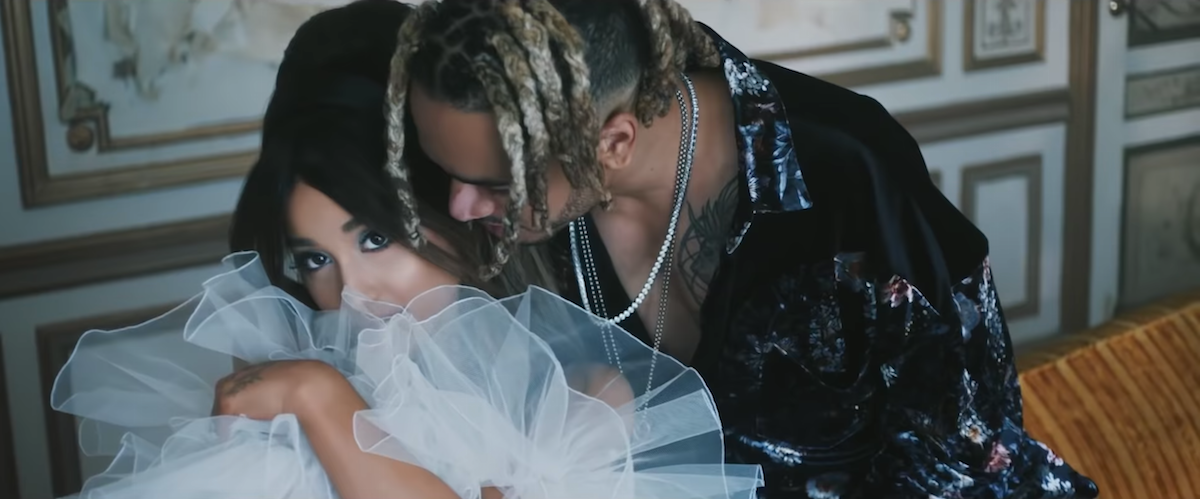 Frankie later said that he and his boyfriend, Hale Leon, went on a double date with Ariana and Mikey that consisted of board games. "It was really fun," Frankie said of the game night.
Ariana and Mikey will be seeing a lot of each other over the next several months, as Social House is the opening act for Ariana's Sweetener tour. This would be Ariana's first public relationship since she and Pete Davidson called off their engagement in the fall of 2018, and it comes on the heels of the one year anniversary of her ex-boyfriend Mac Miller's death.