'Fear the Walking Dead' Introduces a Zombie-Killing Rabbi in Latest Episode
'Fear the Walking Dead' touches on the idea of faith in the post-apocalyptic world by introducing Rabbi Jacob Kessner to the series. Details!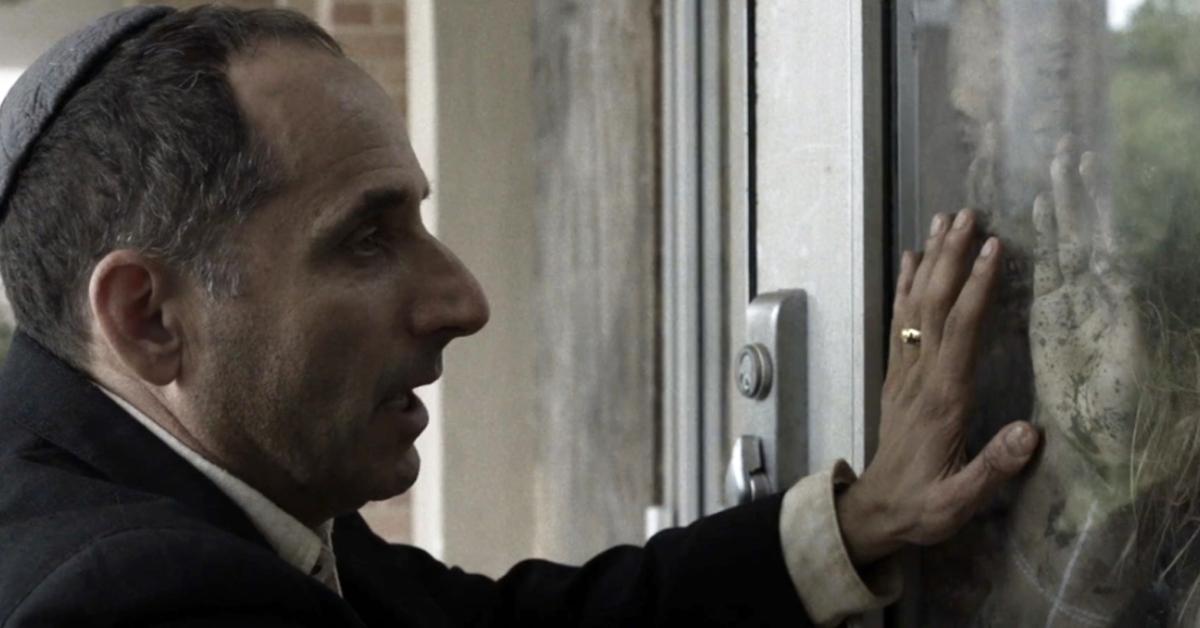 [Warning: Spoilers ahead]
In this season of Fear the Walking Dead, fans have watched as our group of survivors fight against the villainous Logan and his plot to control their oil fields, which we know from this week's episode that he has found. While this season's big bad character has tried to thwart the group at every turn, a new player was just introduced into this post-apocalyptic world.
Article continues below advertisement
In Episode 12, titled "Ner Tamid," we meet the parallel of The Walking Dead's Father Gabriel. However, this priest is actually a rabbi and he is not afraid of killing a few zombies. Basically, Rabbi Jacob Kessner (played by Peter Jacobson) is a total badass. Though he may perform rituals in his free time, he's not above slaying the undead. So, who is Rabbi Jacob on Fear the Walking Dead?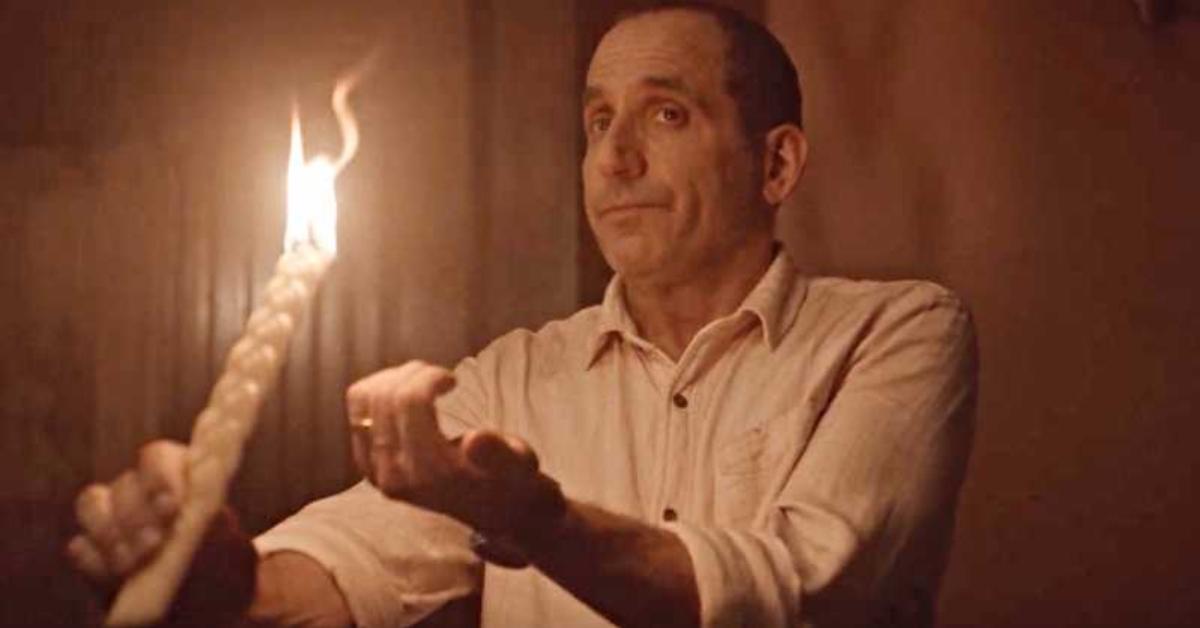 Article continues below advertisement
Meet Fear the Walking Dead's newest character: Rabbi Jacob Kessner
Much like The Walking Dead's Father Gabriel, fans are introduced to Rabbi Jacob, who has lost all faith; though, we find out he continues to practice his religion and carry out rituals.
Charlie stumbles upon the synagogue while scouting places that her group could make into a possible settlement and is taken in by the rabbi. While we're first deceived into thinking Rabbi Jacob is very devoted to his religion, we soon learn he's keeping his former congregation, who are all now undead, locked up in another area of the temple.
Article continues below advertisement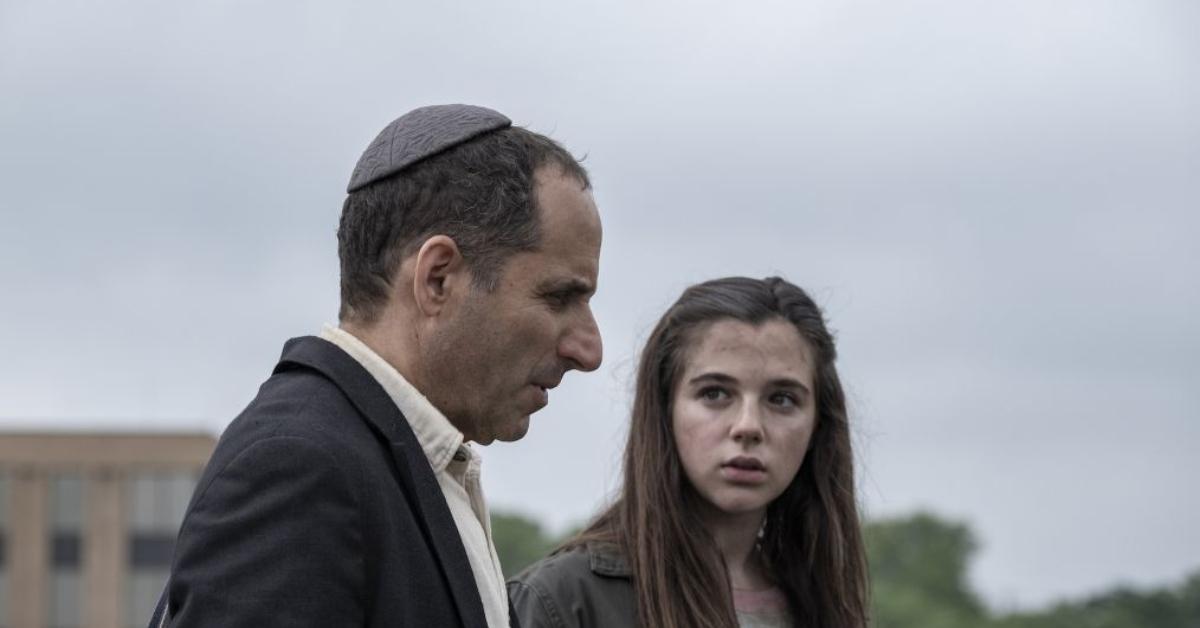 So, how did Rabbi Jacob's congregation die in Fear the Walking Dead?
Unlike his counterpart, Father Gabriel, when his people came to him for help and sanctuary, he did not lock them out of the building. Instead, he allowed them to seek shelter in the synagogue. However, as supplies began to run low, so did his faith.
Article continues below advertisement
Left feeling as though he could no longer be a leader for his people and denouncing God, he left the temple looking for a sign. When he returned, every one from his congregation was bitten and turned into a zombie. He explained to Charlie, "I'm alive because I didn't believe in God." Adding, "If that isn't a clear message, what is?"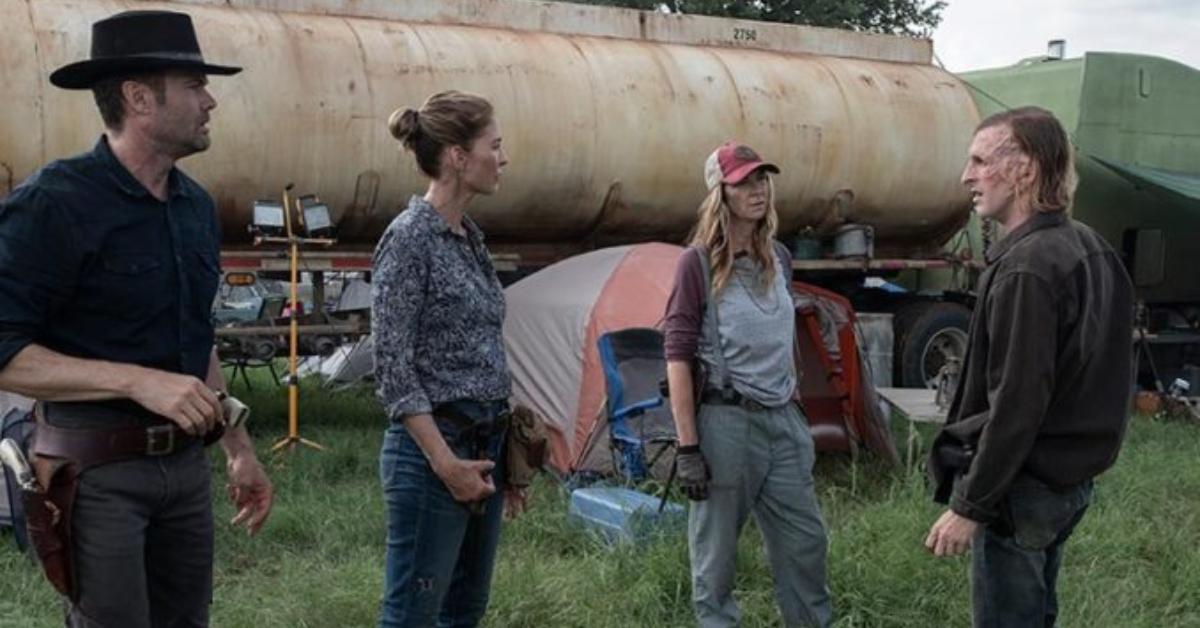 Article continues below advertisement
While John and June fight off a swarm of walkers from the now-undead congregation, Rabbi John lures the zombies away from the pair by blowing a shofar and locking them in the temple. The four characters eventually flee the former sanctuary.
At the end of the episode, June tells this group that she believes they will eventually find some place to live. "That's faith, don't underestimate it," the rabbi said. Additionally, he says, "I'm going to start looking again for what I need to find and I won't stop till I find it."
Does this mean he's joining the rest of the caravan of characters, or will he wander off on his own mission? Well, we certainly can't wait to find out!
Catch new episodes of Fear the Walking Dead on Sundays at 9 p.m. ET on AMC.