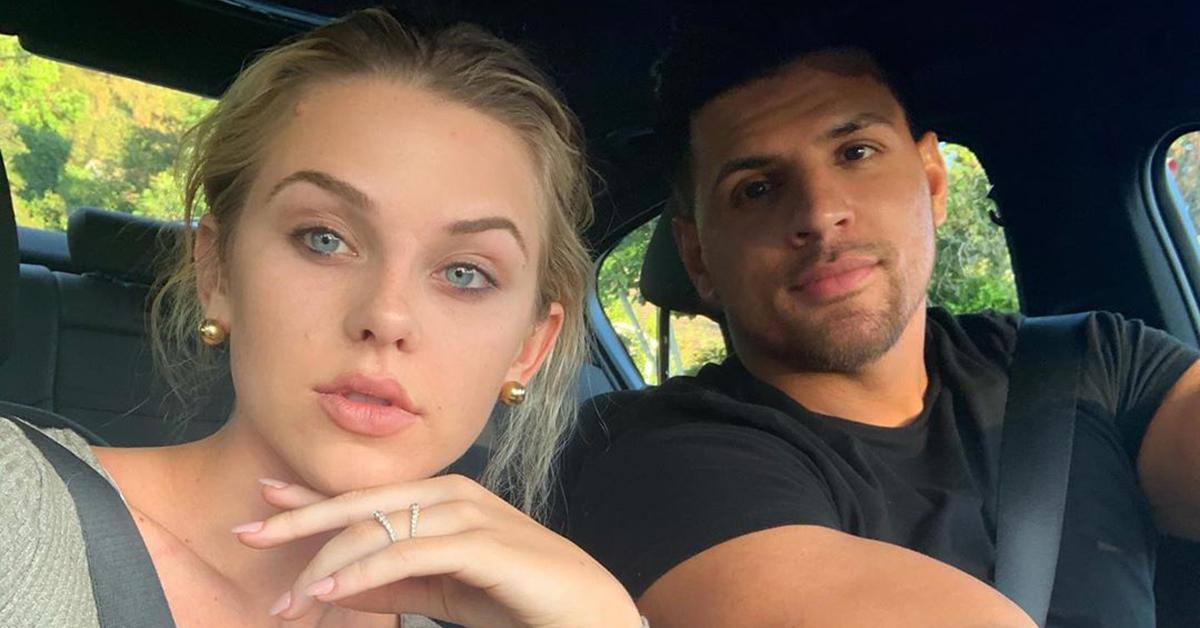 Are Fessy Shafaat and Haleigh Broucher Still Dating in 2020?
Who is Fessy Shafaat's girlfriend and how long have they been together? Here's the 411 on his romance with TV personality Haleigh Broucher.
Big Brother is known for its alliances, challenges, and surprise eliminations, but perhaps the biggest factor that makes it so addicting is the blossoming romance between different housemates. We've seen them go from having flirty exchanges to starting serious relationships that continued beyond the show and, to this day, many are still going strong.
Article continues below advertisement
One such couple is none other than Faysal "Fessy" Shafatt and Haleigh Broucher, who have been fan favorites from day one, but many suspect that the two might have broken up. Are the rumors true? Let's take a look at their relationship timeline.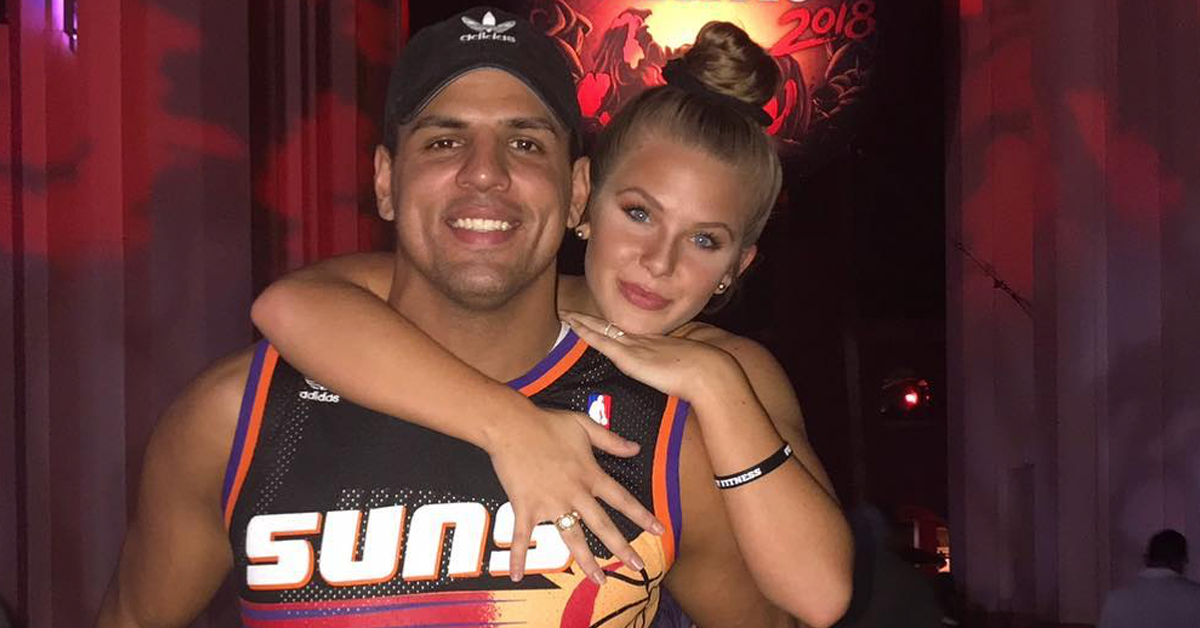 Article continues below advertisement
Fessy Shafaat first met Haleigh Broucher on season 20 of 'Big Brother.'
At first, they were just contestants who were focused on winning the grand prize. Figuring out how to build alliances and navigate an unpredictable competition was already challenging enough, but over time, they developed feelings for each other.
Haleigh said: "I think it was combination of Fessy's persistence and him and I having a strong connection in facing the last few weeks of our Big Brother game together. It became a situation of us vs. them and he grew on me, what can I say?"
Article continues below advertisement
When Fessy was asked about the future of their relationship after the show, he confessed: "I wanted to continue and I told her that every day when we were in the house. I know my feelings will be the exact same outside of the house. I just hope being in the real world will not change anything."
Article continues below advertisement
Fessy and Haleigh made their long-distance relationship work.
It looks like Fessy got his wish, because after the season ended, he and Haleigh tried a long distance relationship (since he was in Orlando and Haleigh was in Houston), and it worked out for both of them.
Haleigh explained: "What we've been doing is every few weeks, we book a flight so we know that no matter what, we're going to see the other in let's just say two weeks because I think giving yourself that time frame and knowing that you're going to see them no matter what — that actually makes it better. You have something to look forward to."
Article continues below advertisement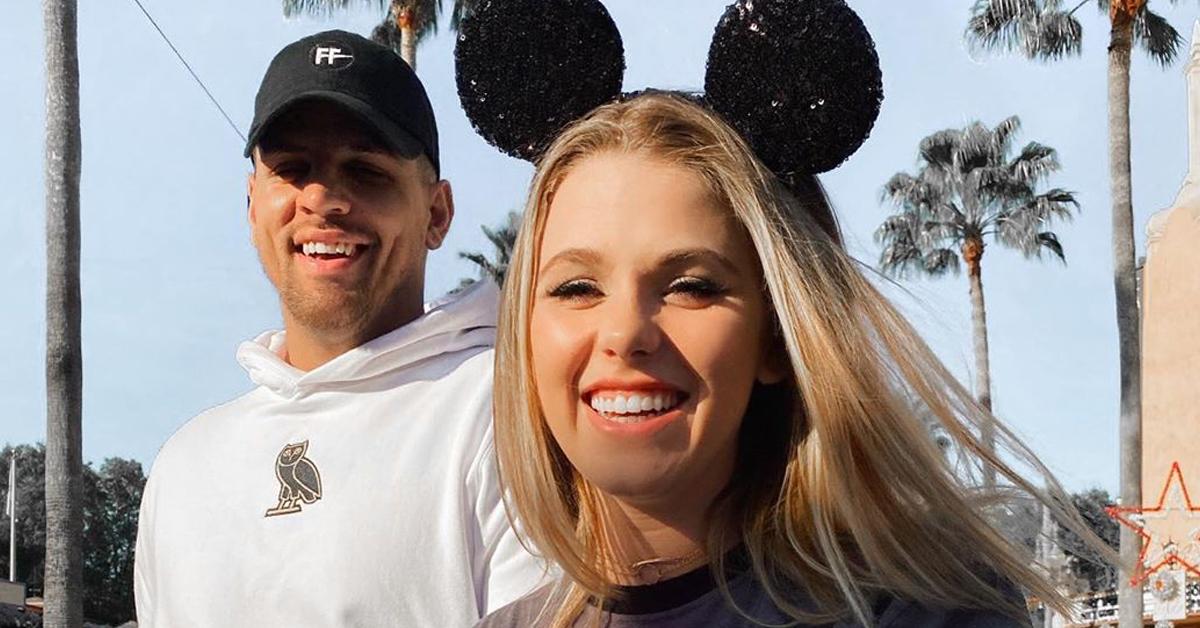 When they do spend time together, they prefer to keep it relaxed and low key.
Fessy said: "We'll wake up, go to the gym and then get some good food and then you go to the pool or just try to relax because we never expected all this exposure. It feels so intense and everybody has an opinion of you and this and that so we just like to chill out at home."
Article continues below advertisement
Breakup rumors surfaced after they celebrated their one-year anniversary.
For their one-year anniversary, Fessy took Haleigh to Magical Midway Thrill Park, where they got to ride on the Orlando Sling Shot. Haleigh even shared a snippet of the experience to Instagram on June 20, but just a week later, it was rumored that they had split up.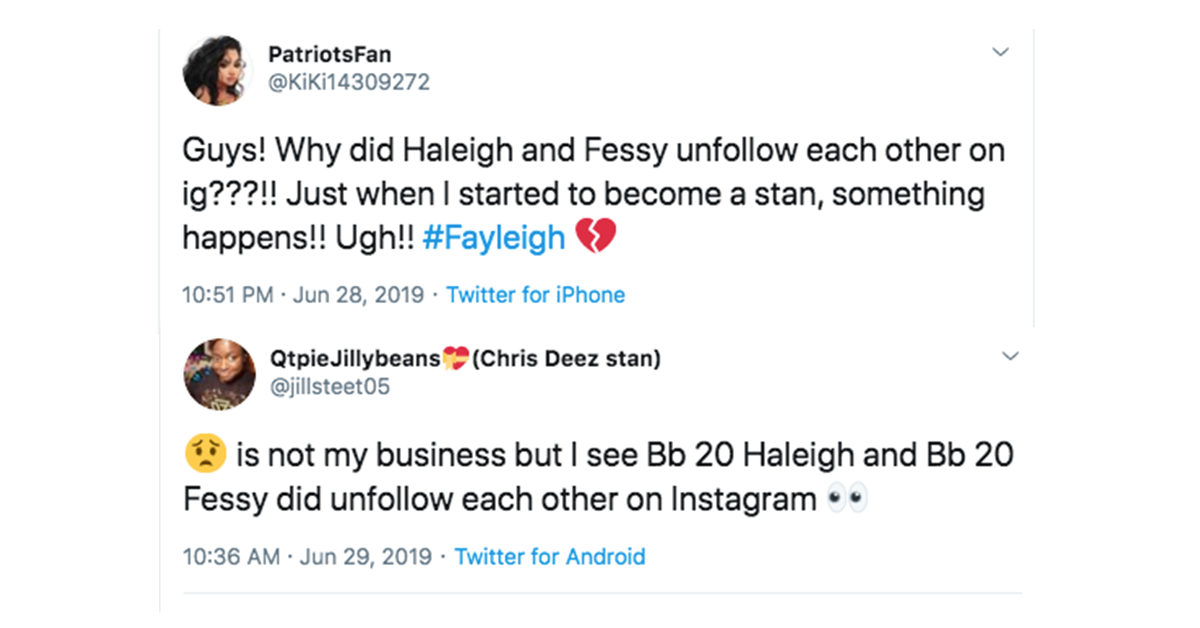 Article continues below advertisement
Fans noticed that Fessy and Haleigh suddenly unfollowed each other on Instagram, which many took as a sign that there was trouble in paradise. Sources have also reported that Fessy unliked a bunch of Haleigh's posts and that they deleted pics of each other from their accounts. If that's the case, however, it appears that they've since re-uploaded them.
It's likely that the couple went through a temporary rough patch, because neither of them addressed these breakup rumors and, as of now, Fessy and Haleigh are following each other.
Fessy and Haleigh are still going strong.
After the rumor got out, both of them shared cute selfies from their adventures, confirming that they're still together to this day. In fact, they kicked off 2020 with a fun drip to Disneyland and also went skydiving.
It's likely that they're currently holding off on similar plans because of the pandemic, but we're excited to see where their relationship goes in the future!