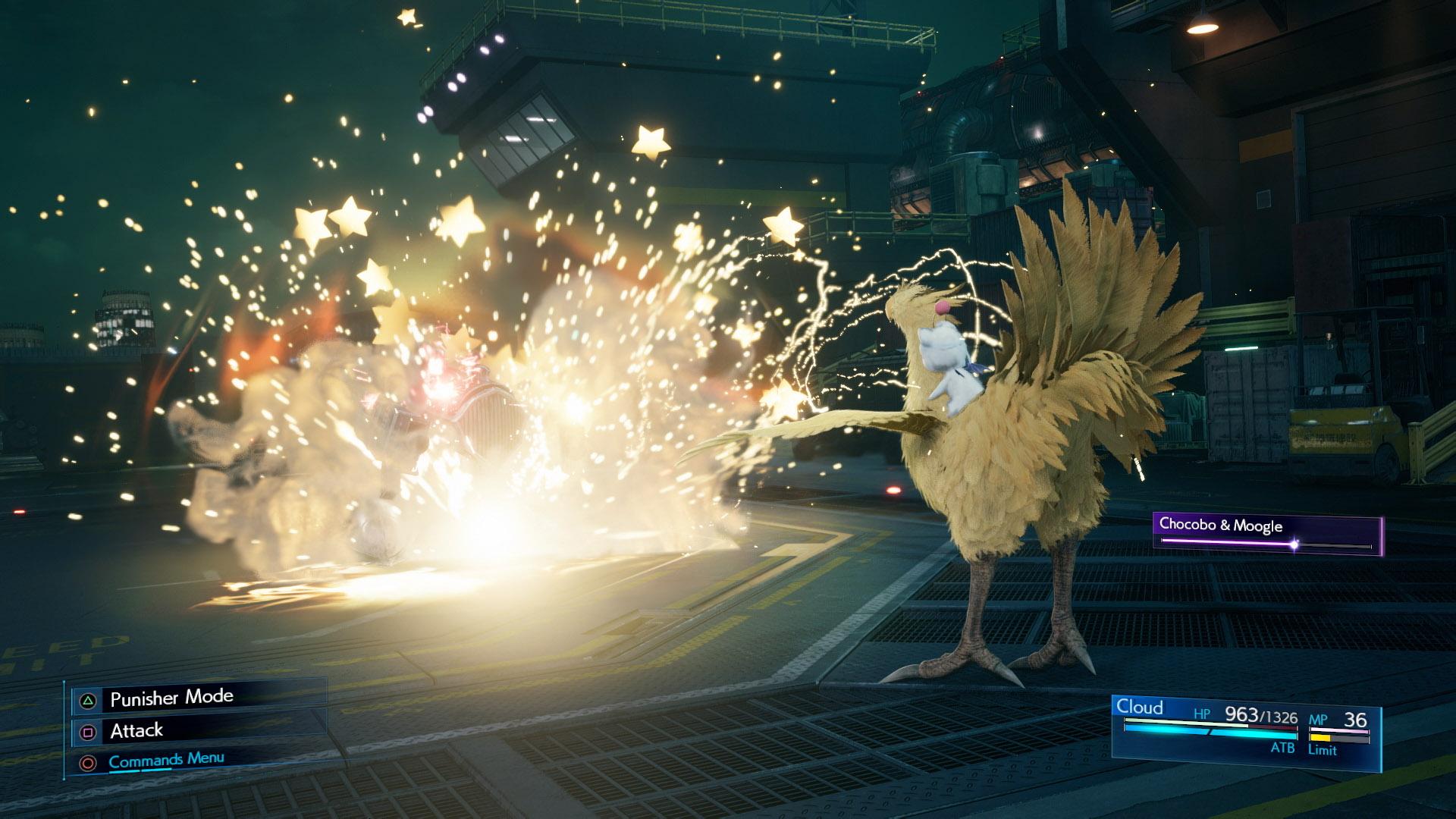 New 'Final Fantasy VII Remake' Screens Show Off Chocobo and Moogle Team-Ups
By Brittany Vincent

Sep. 8 2020, Updated 3:12 p.m. ET
The classic RPG Final Fantasy VII is about to be reborn in March, when the Final Fantasy VII Remake finally touches down. We've seen bit by bit of the magical reinvention of the seminal role-playing title here and there, but recently we got another injection of awesome by way of some new images and tidbits. Among the images were a sneak peek at two familiar mascot characters as well as information from an official blog post noting that there will be new faces coming to the game soon enough.
Article continues below advertisement
Yes, new Final Fantasy VII Remake screenshots show off chocobos and moogles.
If you were concerned you wouldn't see the flaxen feathered friends known as chocobos or the teddy bear-like moogles in Final Fantasy VII Remake, rest assured. Square Enix debuted a few screenshots that showed off just how adorable the two creatures can truly be. They're mascots that have been mainstays throughout Final Fantasy, so of course they're making a triumphant return in this entry. And just look at how cute they are!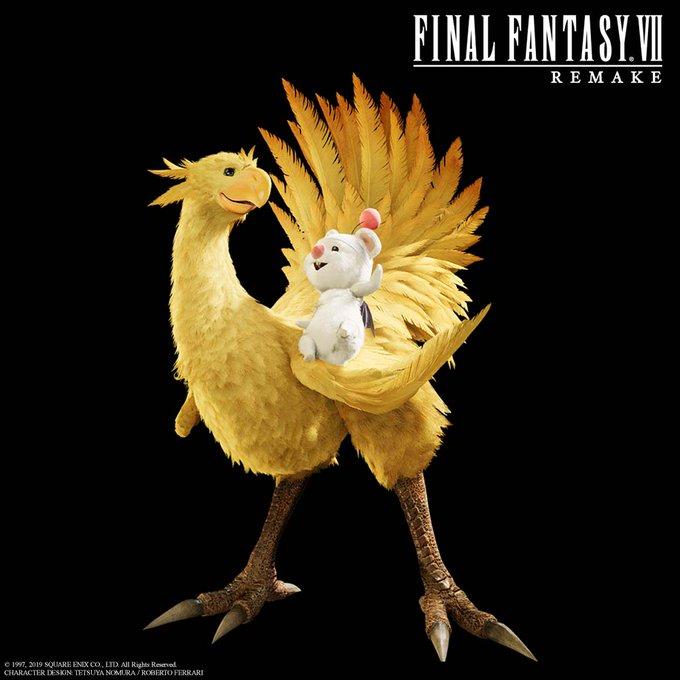 Article continues below advertisement
Equipping materia for weapons looks different, but cooler.
Among the new looks at chocobos and moogles, Square Enix revealed an intriguing look at how the new menu screen for equipping characters with items called materia would look. Materia can be equipped in certain weapon slots and can imbue different stats and abilities for each brawler. It's a much different-looking affair than we saw in the original Final Fantasy VII, but it has a very colorful, modern aesthetic to it.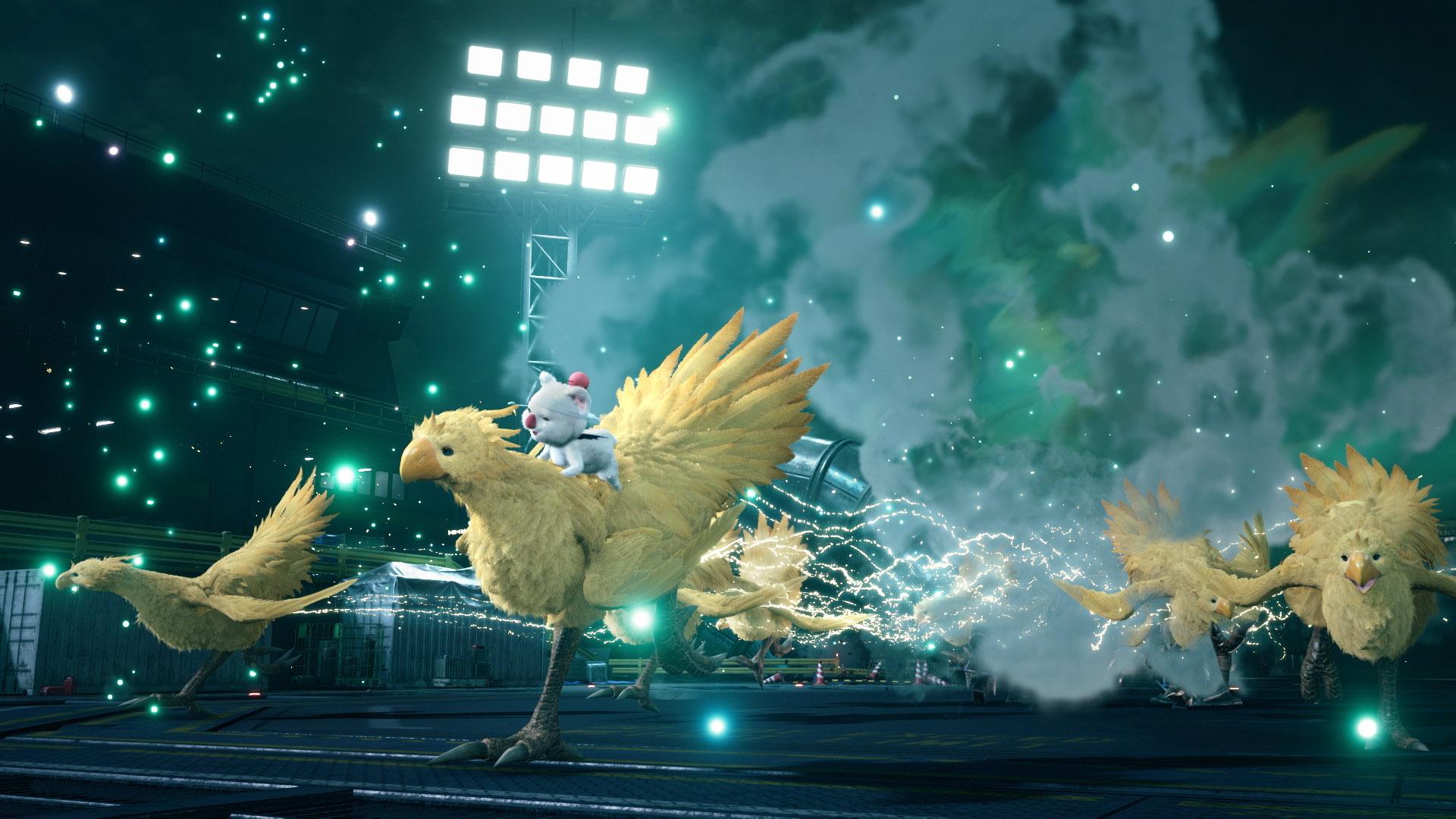 Article continues below advertisement
You can play darts at the Seventh Heaven bar.
One particularly interesting new screenshot showed off protagonist Cloud Strife playing a game of darts at the Seventh Heaven bar, a fun new addition to the game that fans will no doubt want to try out as soon as humanly possible. Honestly, who doesn't love a good game of darts?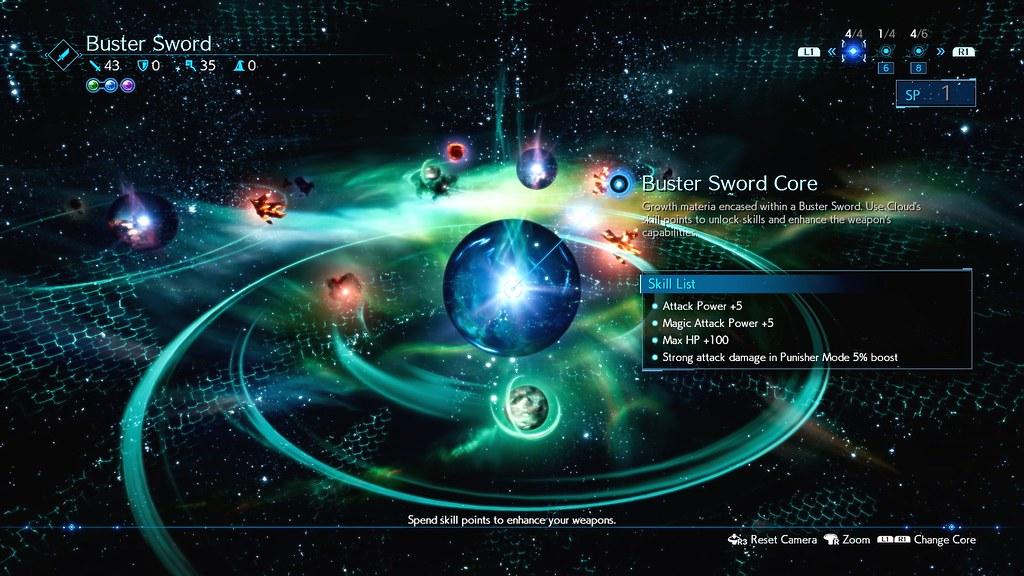 Article continues below advertisement
Aerith's church got an eye-popping makeover.
The character Aerith's infamous church where she can be found spending time early on in-game has gotten a major graphical overhaul. It looks almost like a totally different place, and it's an absolutely gorgeous locale that you'll definitely want to spend a lot more time in.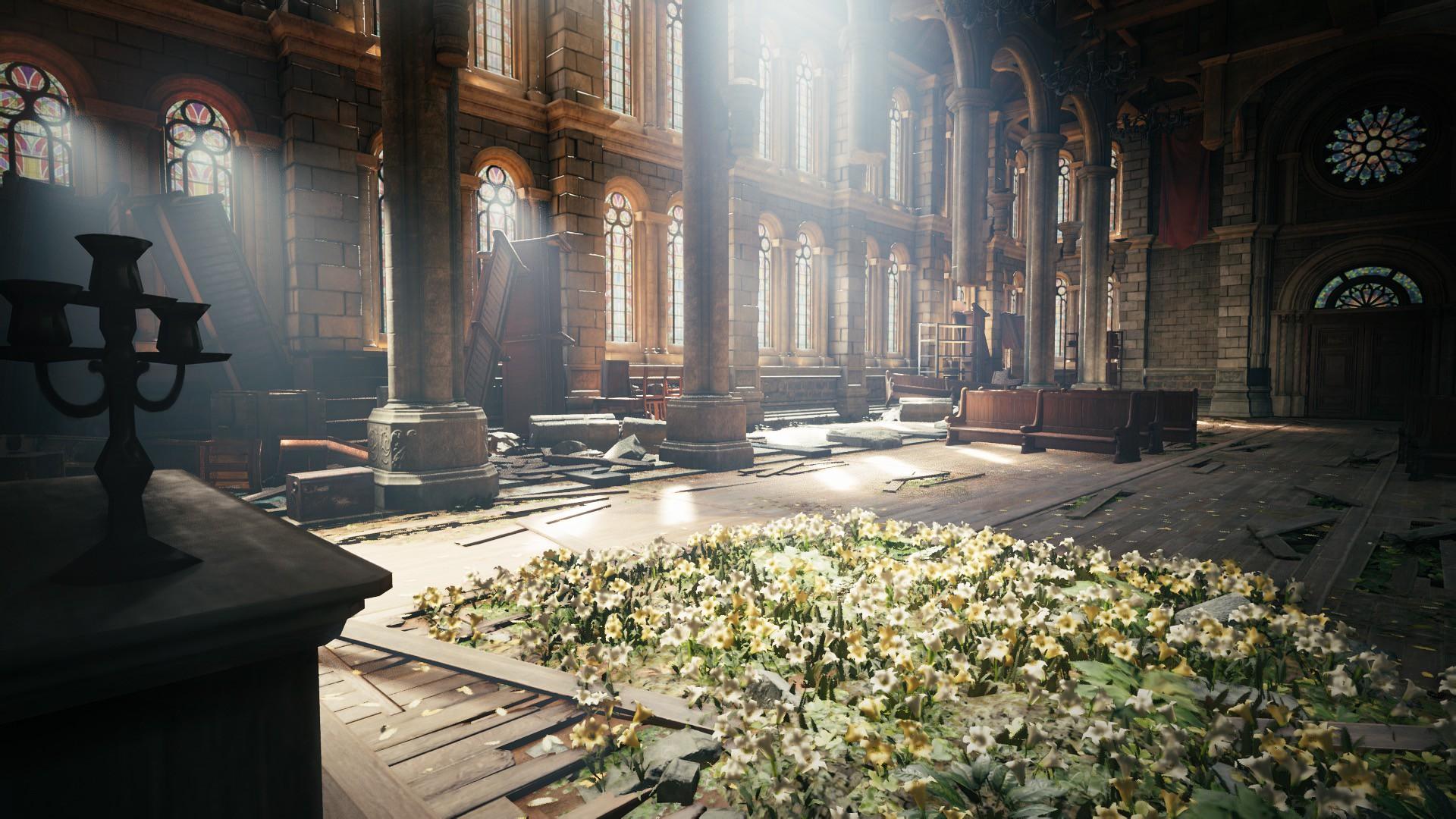 Article continues below advertisement
There are more opportunities to kick butt on a motorcycle.
If you lived for the moments you could hop aboard cycles or a snowboard in the original Final Fantasy VII, you'll be pleased as punch with the new version of the game, or so we can tell. This particular scene looks like a colorful blast, and we can't wait to get behind the wheel, because Cloud's a real beast on two wheels.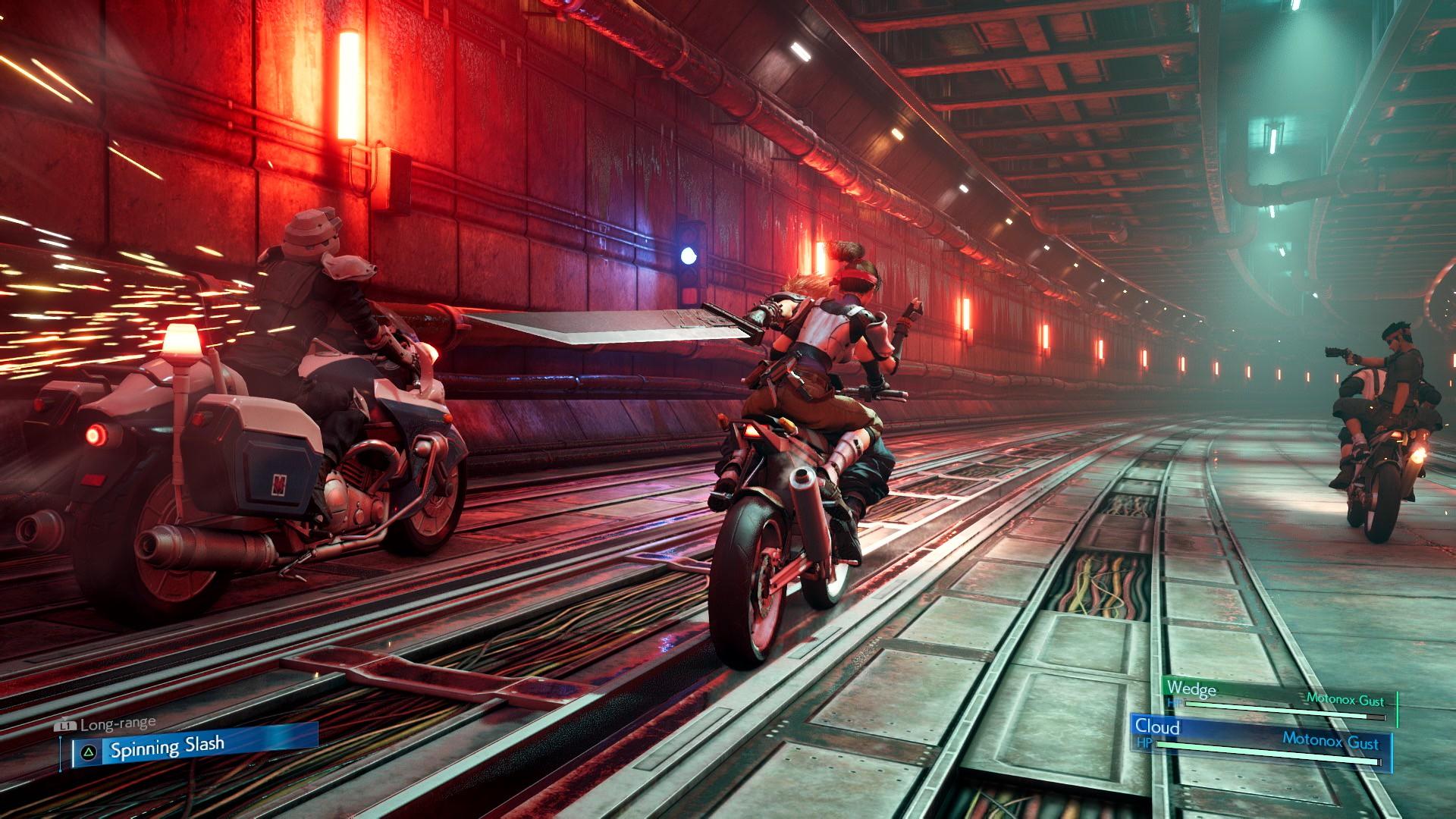 These new looks at the Final Fantasy VII Remake look positively awesome. Unfortunately, there's still quite a bit of a wait left until we're able to jump into the complete version of the game.
Final Fantasy VII Remake is set to debut as a PlayStation 4 exclusive on March 3, 2020. Plenty of time left for you to get through the original, still, if you want to.