Contestants on 'Finding Magic Mike' May Gain More Than Sexy Dance Moves
The upcoming competition show 'Finding Magic Mike' could be your next favorite if you love male strippers. But what's the prize for the contestants?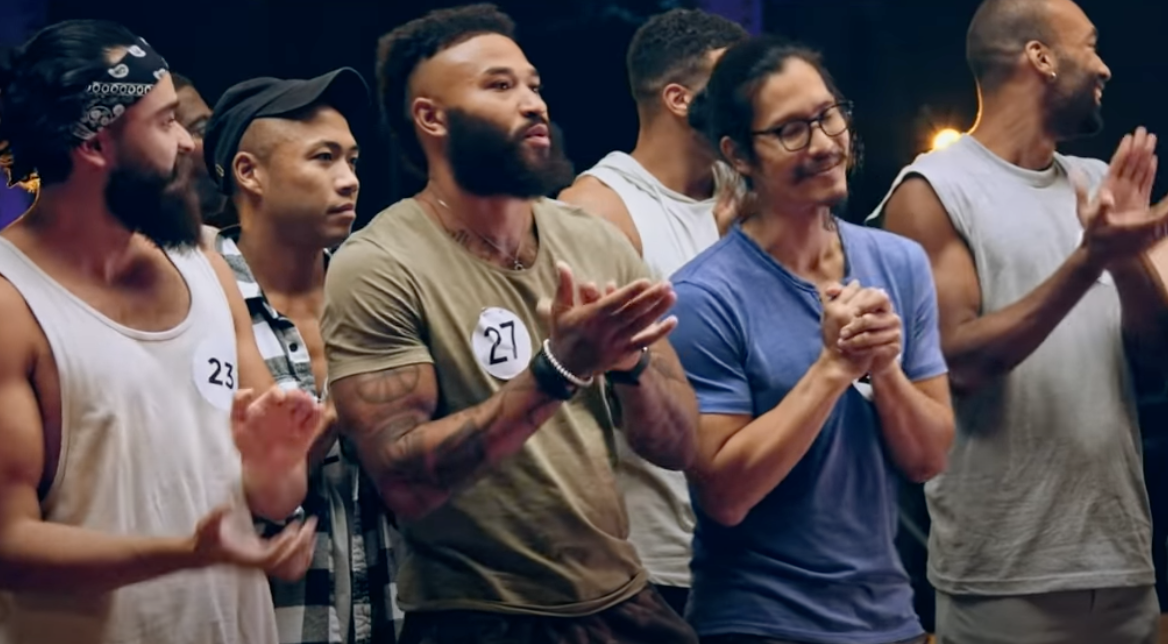 If you ever thought there would come a day when a reality competition show would be made about male strippers, then the upcoming series Finding Magic Mike is proof that you must be psychic. The show will definitely feature some half-naked men, but it's also about men finding the "magic" they had previously lost from themselves.
Article continues below advertisement
Even though Finding Magic Mike seems like a light-hearted show, there's a serious prize on the line that 10 contestants are all fighting for. But what is it, and how hard will they have to work to get it? While these men will get a serious workout, they also go through a lot of personal growth as well.
Article continues below advertisement
What is the prize on 'Finding Magic Mike'?
In the spirit of other competition shows, Finding Magic Mike is giving its winner a $100,000 cash prize, but that's not all. They're also competing for a chance to perform in Magic Mike Live. According to its website, the live production takes place at the SAHARA Las Vegas. Although Channing Tatum isn't performing on stage this time, the show is "conceived and directed" by him.
In an interview with The Talk, Magic Mike actor and host of Finding Magic Mike Adam Rodriguez clarified that the group is completing to perform a number in the live show. As of now, not much is known about the show outside of what's being said in trailers, so there's no word now about what routine they would have to learn for the show or if they will be learning other dance moves outside of that.
Article continues below advertisement
The contestants may gain more than new dance moves.
In the trailer for Finding Magic Mike, we see that it's less about the dancing and more about these 10 contestants finding their confidence. One of them says that he no longer feels like the main character in his life. "I'm kind of here to rediscover my own masculinity," he mentions. Another contestant says that he wants to find out who he really is now that his previous marriage is over.
Article continues below advertisement
On top of that, there may also be talk about men's body image issues on Finding Magic Mike. Another one of the contestants talks about how he sees a lot of the other guys on the show have six packs, while he himself does not. "It's not about finding the best dancer," said Alison Faulk, choreographer for the Magic Mike movies. "It's about, 'how can we help these guys find their magic?' Using dance is one of the vehicles."
Host Adam also talks about helping the guys find the "magic" that they had lost, although we'll have to watch Finding Magic Mike to find out exactly how that happens. If you're like us and you're eager for more, you can get a glimpse of what the show will be like with a virtual experience right from your phone.
Finding Magic Mike starts streaming on HBO Max on Dec. 16.