'Fire Country': Stephanie Arcila Talks Gabriela's Relationship With Jake and Shared Connection With Bode (EXCLUSIVE)
'Fire Country' star Stephanie Arcila spoke exclusively with 'Distractify' about Gabriela's relationship with Jake and her shared connection with Bode.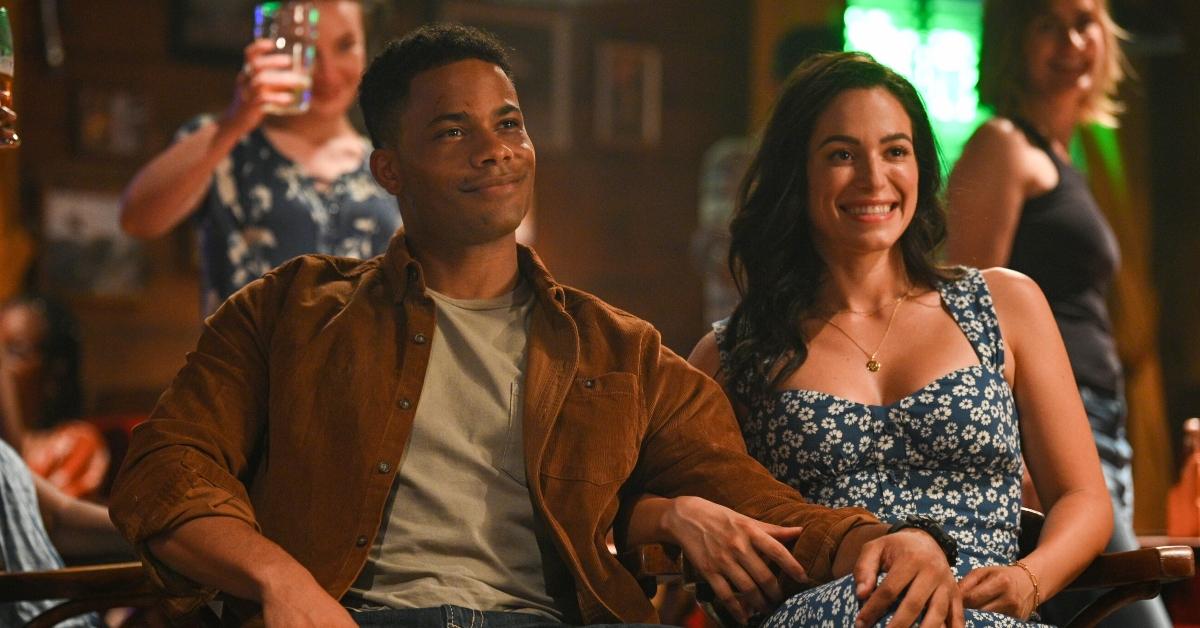 In CBS' new series Fire Country, prison inmate Bode Donovan (Max Thieriot) joins a prison-release program in which he helps northern California firefighters battle wildfires in exchange for a reduced sentence.
However, after joining the program, Bode is assigned to work in his hometown — a place he left for a reason — and is forced to confront his past.
Article continues below advertisement
Distractify spoke exclusively with Fire Country star Stephanie Arcila, who plays Gabriela Perez — the daughter of fire captain Manny Perez (Kevin Alejandro). Stephanie opened up about her romance with Cal Fire firefighter Jake (Jordan Calloway) and her shared connection with Bode.
Is a possible love triangle forming?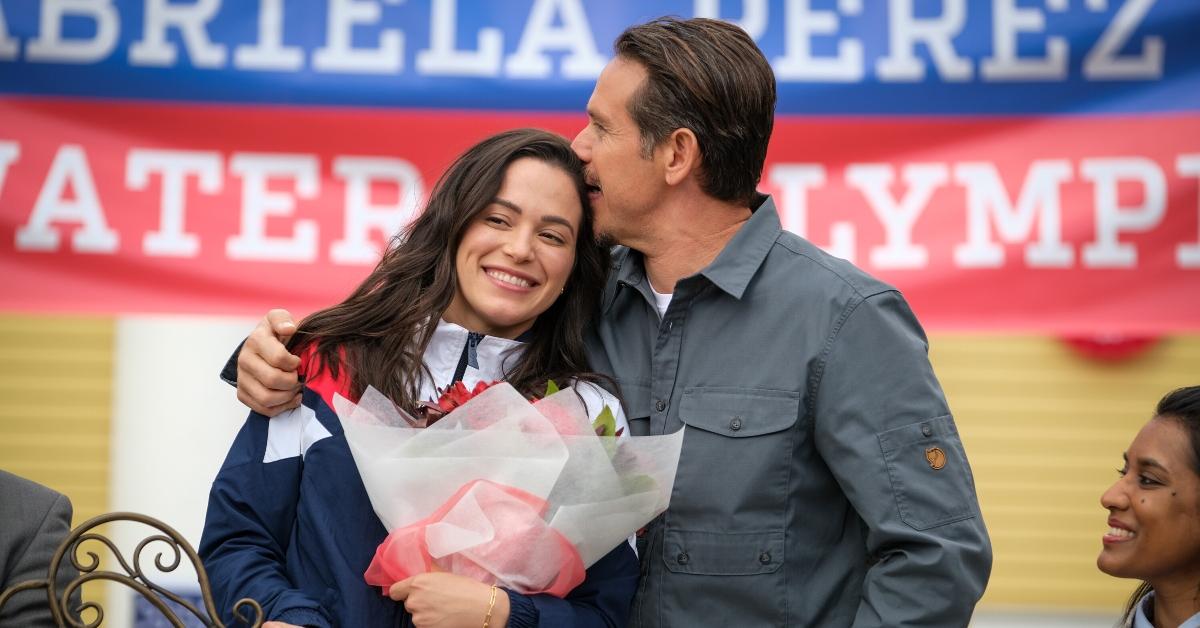 Article continues below advertisement
'Fire Country' star Stephanie Arcila talks Gabriela's relationships with Jake and Bode.
Although Manny wants his daughter far away from the rural Northern California town where local wildfires are a constant, Gabriela feels a sense of community and belonging in her town. Plus, her boyfriend Jake also happens to live there.
Gabriela, who is a champion diver, decides to not return to her training in Florida and opts to stay in town. Her overprotective father is not happy about her career move, which could have serious ramifications for Gabriela and Jake's relationship.
"What I think is so beautiful about both of them is that they're both in big transitional moments," Stephanie told us. "I think that it's really beautiful to watch [Gabriela] and Jake kind of find that compassion within each other of their changing because that's what relationships are about, right? Like, we never stay the same. You know, we just work within our relationships and get to know those different versions of ourselves and love those different versions of ourselves and of our partner."
Article continues below advertisement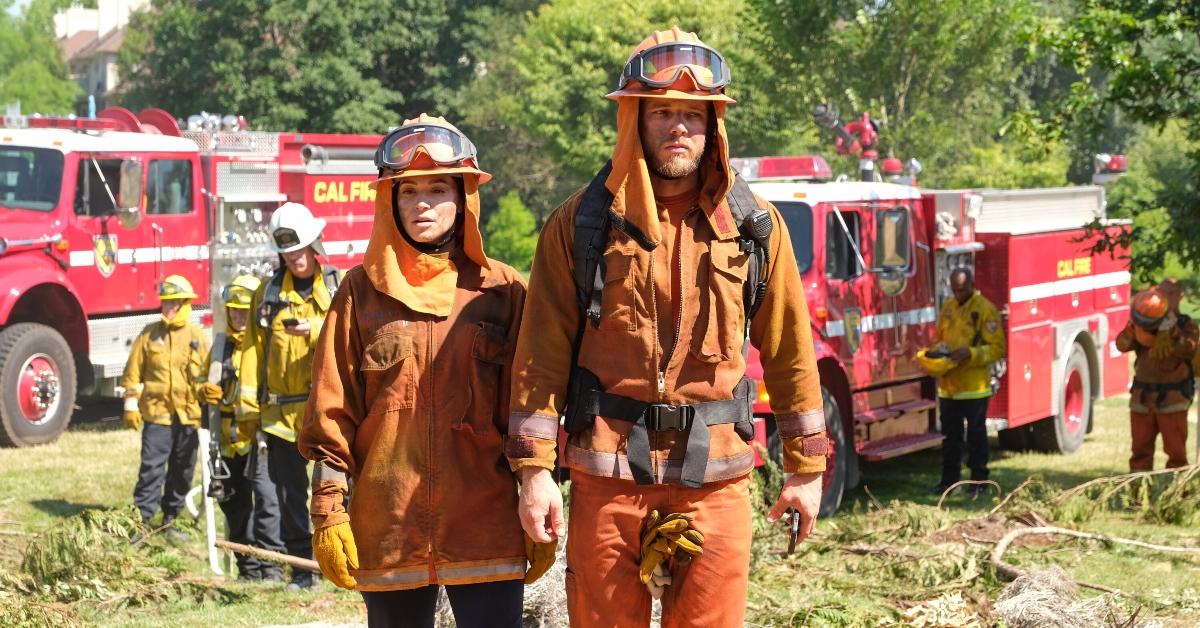 Jake was previously involved with his best friend Bode's younger sister Riley, who passed away in a car accident the night he broke up with her. With Bode's return to town, Jake will have to confront his past mistakes and how he handled his romance with Riley.
Gabriela understands Jake's past, but will their "big transitions" drive the couple apart?
Article continues below advertisement
Since the premiere episode, Fire Country writers have teased a possible romance between Gabriela and Bode. Let's face it, the two definitely have a spark.
While the CBS star couldn't dish on whether there will be a romance between the two characters, Stephanie noted that Gabriela and Bode are "kind of like a mirror with each other with what they're going through individually with their dads."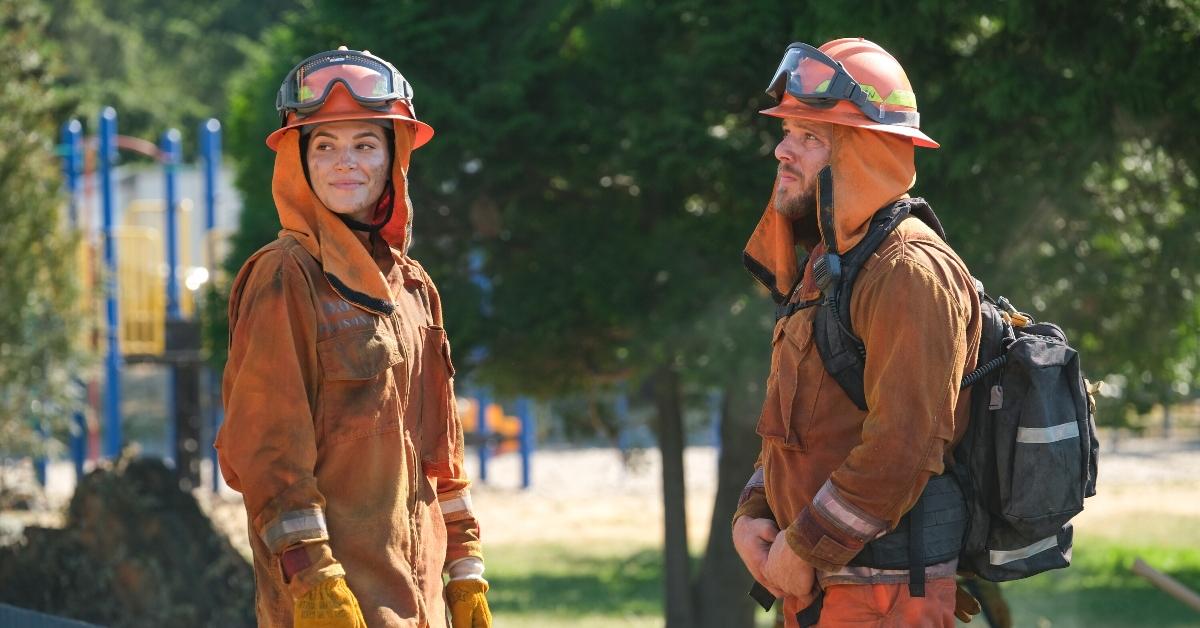 Article continues below advertisement
"I think that's what they connect [over] the most," she added. "I think they really connected [and] I think that you can have chemistry with other people. It's just the choices that you make in life."
So, will Gabriela and Bode choose each other by the conclusion of Season 1?
Watch new episodes of Fire Country on Fridays at 9 p.m. ET on CBS.