TikToker Blasts Five Below for Offering "Budget" Ear Piercings, Sparking Debate
A TikToker's urging folks not to get the $5.55 piercings Five Below is now offering customers, going to more reputable piercing establishments instead.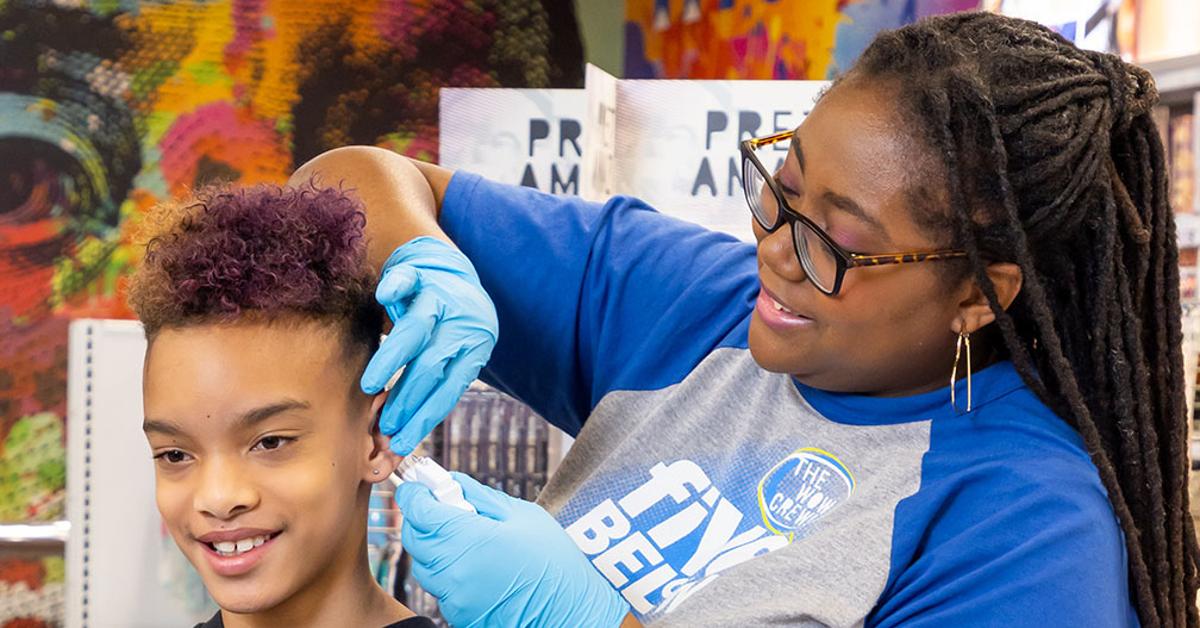 TikToker Victoria Michaels, who posts on the popular social media platform under the handle @nulleigh, posted a now-viral clip highlighting something she found "disturbing" while walking through a Five Below store: advertisements for $5.55 ear piercings, along with an additional $3 for jewelry.
Article continues below advertisement
She writes in a caption for the now viral TikTok. "Save yourself the time and the uneven piercing/ go to a professional body piercer! I went through this type of piercing as a child and wish I could fix mine. LOVE Five Below SO much- but I don't love this."
In a text overlay for the video she goes on to write, "Went to Five Below today and saw something really disturbing...there are now offering EAR PIERCING by unprofessional body piercers...they only cost $5.55 per piercing and an additional $3.00 for the jewelry. Don't do it!'"
Article continues below advertisement
Although a whopping 83% of Americans have pierced ears, and there are tons of folks who've pierced other parts of their body as well, the prevalence of this aesthetic decision doesn't negate the fact that it can come with some significant health risks if they aren't performed properly.
Article continues below advertisement

Very Well Health states that Keloid scarring, infections, abscesses, traumatic tearing, perichondritis, along with a litany of other skin conditions and health complications can arise from piercings gone wrong.
Article continues below advertisement

The idea of heading into a Five Below store to buy yourself a pair of Baby Yoda socks and some bespoke Haribo gummies along with a cheap water gun for an IG photoshoot, and then getting your ears pierced on the way out may seem like a strange idea.
Article continues below advertisement

Article continues below advertisement

On their website, the franchise writes that the piercings are performed by "trained professionals" who make the process "safe & easy."
Five Below also adds that its piercing process is FDA compliant and it comes with a "lifetime guarantee, however, there really isn't any further delineation offered as to what that means on the website.
Article continues below advertisement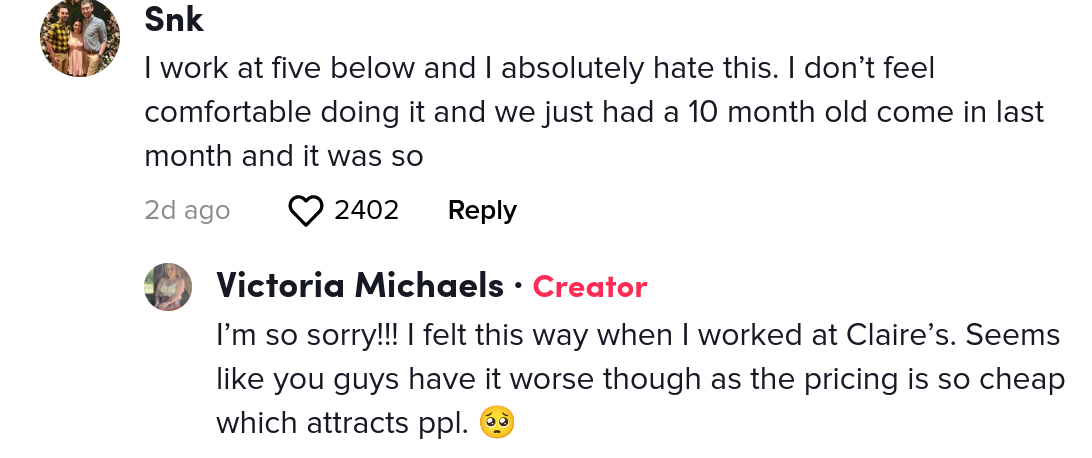 In the comments section there were some folks who said that they were Five Below employees who claimed that "no one" in the store is happy about the fact that they're now offering ear piercings.
Article continues below advertisement

Many others said that there's no way they would trust a $5.55 ear piercing from Five Below and urged many other TikTokers to go to a local ear piercing spot instead.
Article continues below advertisement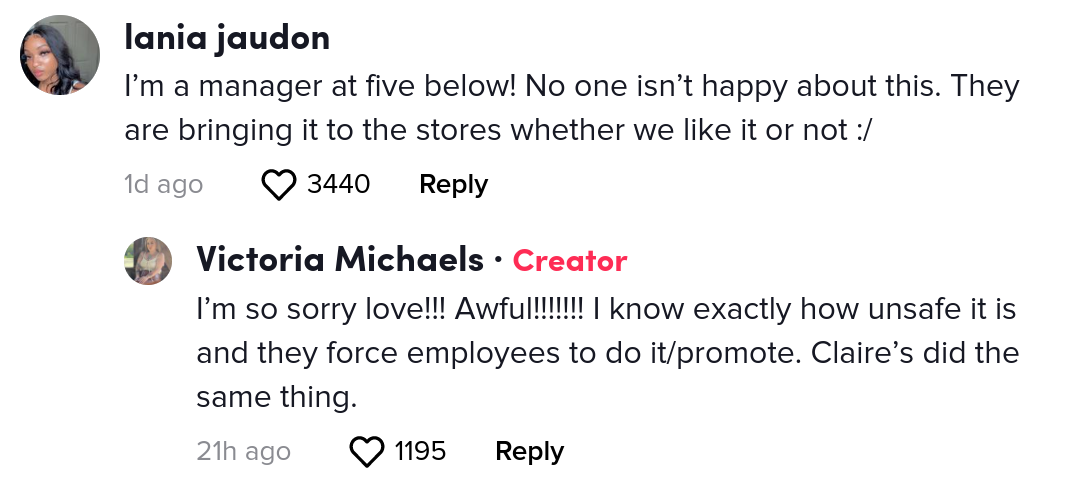 "I'm a manager at five below! No one isn't happy about this. They are bringing it to the stores whether we like it or not:/"
"I got mine pierced at Claire's as a kid and they're so uneven I can only imagine what that'll be like"
"I work at five below and I absolutely hate this. I don't feel comfortable doing it and we just had a 10-month-old come in last month"
Article continues below advertisement

How do you feel about getting your ears pierced at Five Below? Would you feel comfortable doing so? Or do you think it's "no different" than getting it done at a Claire's in the mall and then making yourself feel better with some Cold Stone afterwards/?