Marriage Is a Sham in Drama Miniseries 'Fleishman Is in Trouble' — Is it Based on a Book?
Is drama miniseries 'Fleishman Is in Trouble' based on a book? It explores familiar themes of love, divorce, family, career, and desire.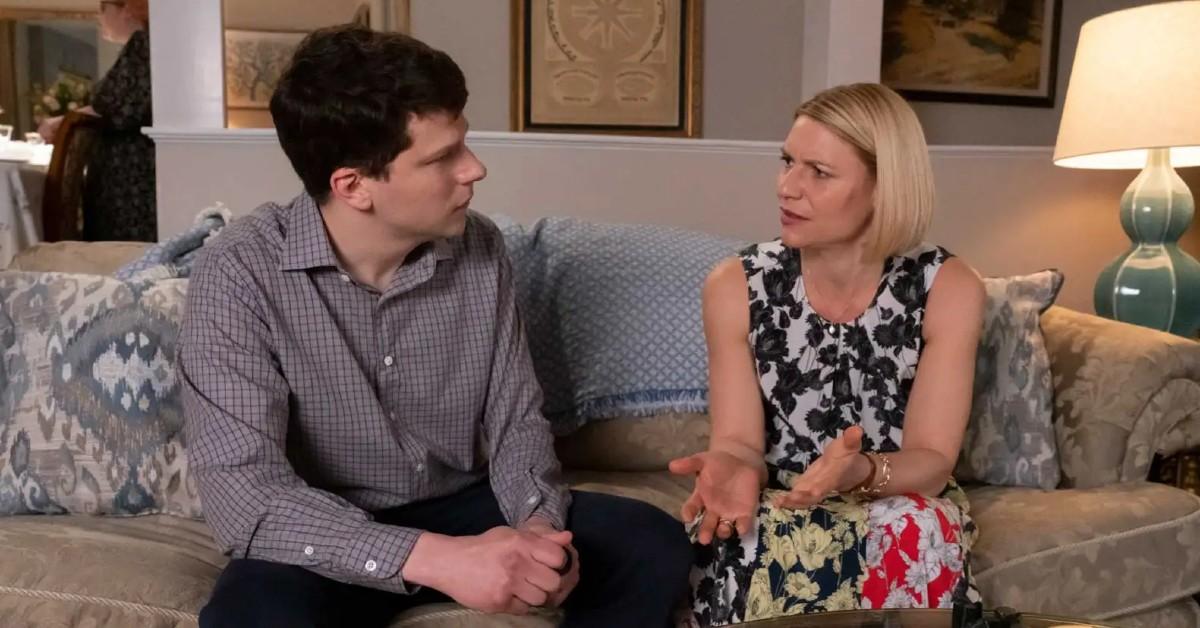 If you ask the narrator, FX on Hulu's bleak comedy series Fleishman Is in Trouble is about, well, "everything."
"It's about life, and marriage, and how young love can become old resentment. And money. And dissatisfaction. And jealousy, ambition, career, parenting, nostalgia, and lifelong friendship." That pretty much is everything. It encapsulates all the things that matter, anyway.
Article continues below advertisement
More specifically, Fleishman Is in Trouble follows the trials and tribulations of divorced 41-year-old liver doctor Toby Fleishman (Jesse Eisenberg), who explores the thrills and pitfalls of app-based dating for the first time in his sad life. But as soon as Toby's summer takes a spicy turn, his ex-wife, Rachel (Claire Danes), goes missing and leaves him to care for the kids.
From showrunner Taffy Brodesser-Akner, Fleishman Is in Trouble will surely hit a nerve with viewers in some capacity. Not only does Taffy act as the showrunner, but she wrote the book the series is based on.
Article continues below advertisement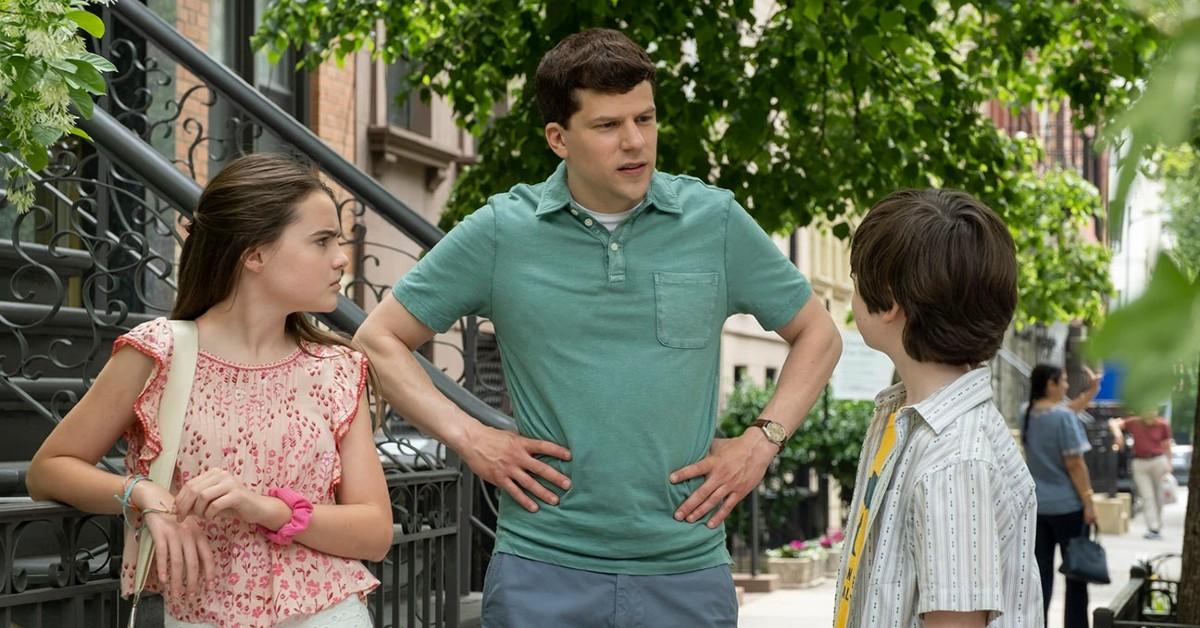 FX on Hulu's 'Fleishman Is in Trouble' is based on the 2019 book of the same name by Taffy Brodesser-Akner.
When Taffy saw all her 40-something friends getting divorced one by one, she was shocked. "These people were as happy as they were on their wedding days as I was on mine," the author and journalist told Forbes.
She was working at GQ at the time and felt inspired to write a piece on the grim trend, but her editor didn't bite. When she couldn't shake the idea, Taffy decided to turn it into a work of fiction. And thus, Fleishman Is in Trouble was born.
Article continues below advertisement
"Here is a portrait of modern love and marriage that is blisteringly funny, searingly accurate, windingly painful and — ultimately — both heartbreaking and humane," Eat Pray Love author Elizabeth Gilbert wrote of Taffy's trailblazing novel.
It wasn't long before a bidding war ensue emerged, as everyone and their mother wanted to adapt Taffy's novel into a TV series.
Taffy also wrote the Jesse Eisenberg-led series and executive produced it alongside Sarah Timberman (Justified) and Susannah Grant (Erin Brockovich), who are known as icons in the biz.
"Sarah and Susannah came to me and said, 'We would like to help you adapt this to the screen,' and those two are legends in their field," Taffy explained. "After I spoke to them, it literally took three seconds for me to understand that I would do whatever they told me."
Article continues below advertisement
When it came to casting her characters, Jesse Eisenberg and Claire Danes were Taffy's top picks. She couldn't see anyone else bringing Toby and Rachel from the pages to the screen.
"The characters are so specific. There are no second choices when characters are so specific or you'll be compromising something. And my one goal was to adapt the book in a faithful way," she said.
Article continues below advertisement
As for Lizzy Caplan's character of Libby Epstein, she's a "cooler" version of Taffy herself.
"The difference between us is, she's saying all the me things, but when she does it, she's cool. Where [as] I am not cool. So we didn't have these talks about it. She understood it, and then she made it hers," Taffy told Rolling Stone of Lizzy's performance.
Article continues below advertisement
Hilariously, Taffy feels that Lizzy's cool girl demeanor added to Libby's character. Considering Libby is supposed to feel trapped in Suburbia, Lizzy's fresh, current "vibe," so to speak, gives her a city girl flair.
"In the end, you can say, 'Why weren't you happy in the suburbs? You kind of seemed like you belong there.' But Lizzy, you look at her and you get it. It's like the transition to visual storytelling. Of course Lizzy Caplan doesn't belong in the suburbs. I do!" Taffy said.
You can watch Taffy's characters come to life in Fleishman Is in Trouble, which is currently streaming on Hulu.