'Limitless With Chris Hemsworth' Has Viewers Talking About the Star's Tattoos
Chris Hemsworth's tattoos are drawing interest thanks to his National Geographic series 'Limitless With Chris Hemsworth.' Learn more about them.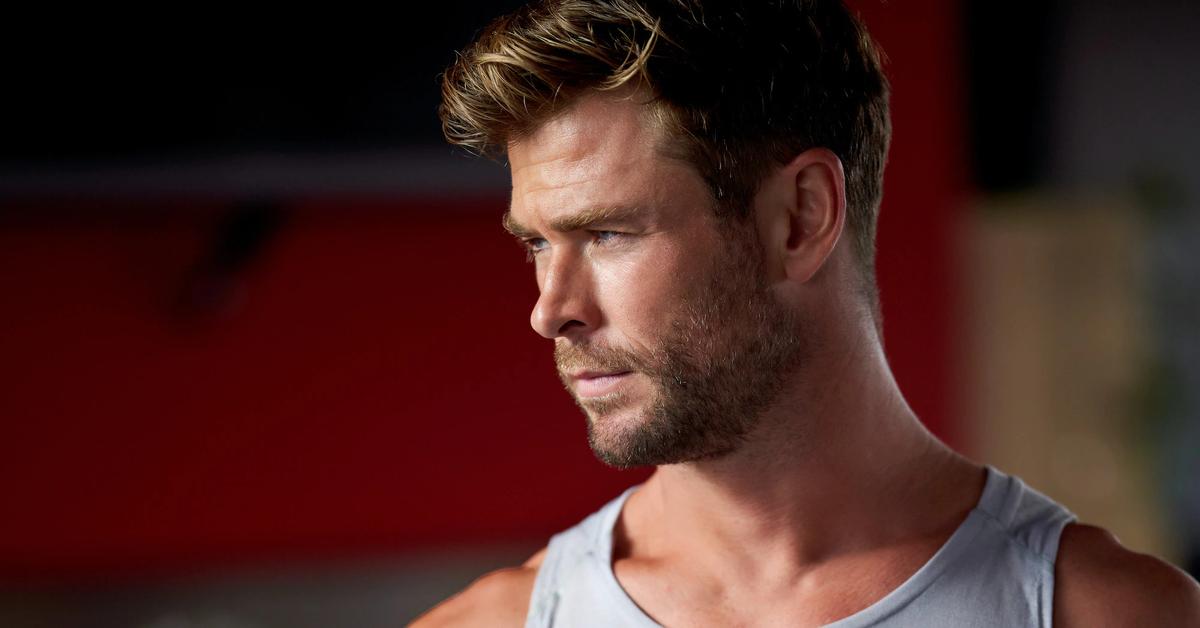 It's no secret that Chris Hemsworth is one of the most physically fit people on the planet Earth. His new National Geographic series, Limitless With Chris Hemsworth, highlights this fact as the actor undertakes various physical challenges to try to get the most out of the human body.
Over six episodes, Chris's challenges include improving his memory and strength, as well as learning how to deal better with stress and even accepting the concept of death.
Article continues below advertisement
It's an incredibly moving series, but it's also renewed interest in Chris's personal life. One item that viewers are asking a lot about is the star's collection of tattoos. He has several and almost all of them have important meanings.
Keep reading to get more details on each of Chris's tattoos and find out which one commemorates his role as Thor, God of Thunder in the Marvel Cinematic Universe. (Because if you were Thor, you'd want to immortalize it too.)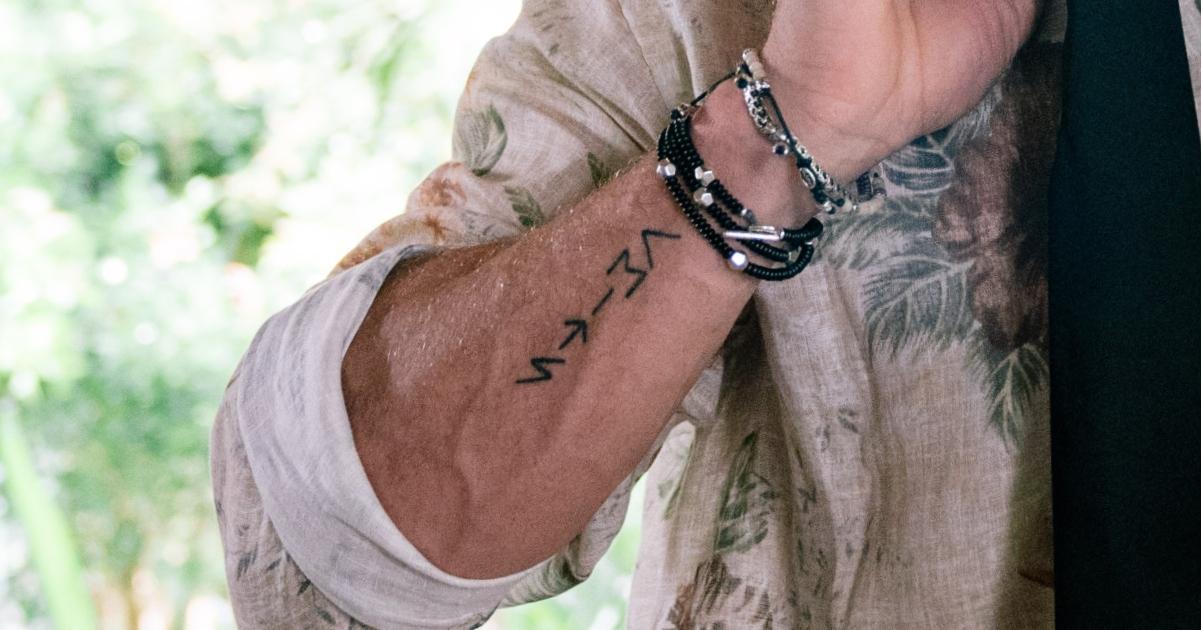 Article continues below advertisement
Most of Chris Hemsworth's tattoos have meanings tied to his family.
It's no surprise that many of Chris's tattoos have a personal meaning (that's why most people choose to have them done). While some of his tattoos are usually covered up, his most visible one is often seen on the outside of his right forearm.
The tattoo is a series of letters — C, E, I, T, and S — which correspond to the names of his family: Chris, his wife Elsa Pataky, and their kids India Rose, Tristan, and Sasha.
Article continues below advertisement
According to a video interview with WIRED, the three seemingly different tattoos on Chris's inside left forearm are actually all designs created by daughter India. One is a dharma wheel, while the other two are stars.
Chris also mentioned that the tattoo on the inside of his left bicep is a reference to the Dr. Seuss book Oh, the Places You'll Go! He described it as one of India's favorite books. So, wherever he goes and whatever amazing things he does, Chris is literally carrying his family with him!
Article continues below advertisement
One of Chris Hemsworth's tattoos is an 'Avengers' reference.
Chris is beloved the world over for his appearances as Thor in multiple Marvel films, and the part means a lot to him too — not just because of what it did for his career, but the experiences he's had with his co-stars and fans.
After the success of The Avengers, Insider reported that Chris, Robert Downey Jr., Scarlett Johansson, Chris Evans, and Jeremy Renner all got the same tattoo to remember their superhero superteam. Chris's tattoo is on the left side of his torso.
In April 2022, Chris revealed his latest tattoo on Instagram. However, unlike all the ones before, it doesn't mean anything whatsoever; it's just on his inside right forearm for visual appeal.
The social media post referred to it as "trippy sacred geometry" and per the WIRED interview, he just thinks it's cool — which is fine, since Chris Hemsworth is cooler than the other side of the pillow.
Limitless With Chris Hemsworth is streaming now on Disney Plus.