[SPOILER] Completely Steals the Show With His Cameo in Netflix's 'Interceptor'
Why is Chris Hemsworth in 'Interceptor'? The 38-year-old MCU actor steals the show with a brief cameo in Netflix's brand-new action movie.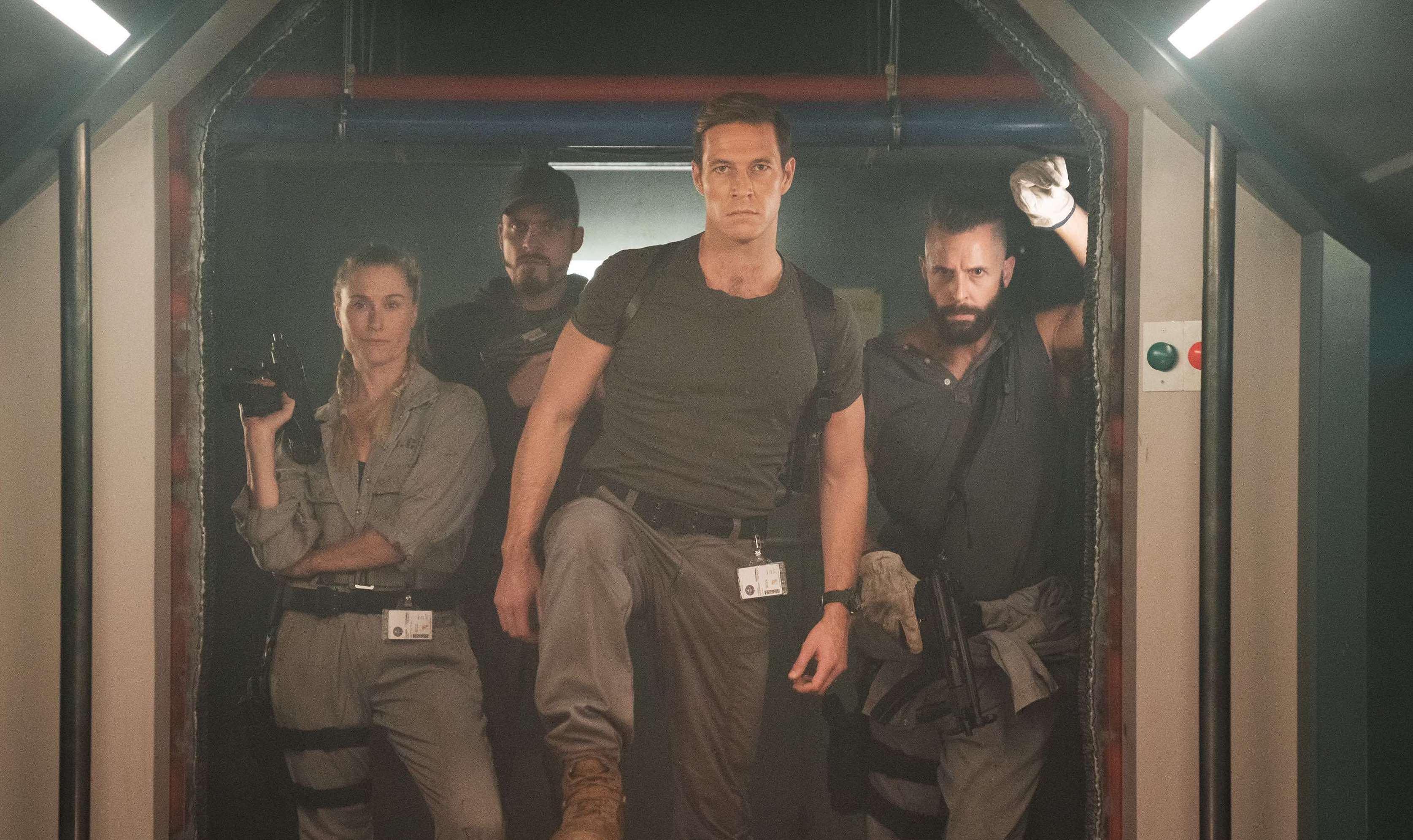 Spoiler alert: This article contains spoilers for Interceptor.
Although the action flick isn't well-loved by the critics, Interceptor has managed to become a massive hit.
The Netflix original has made quite an impression on its viewers, so much so that the film climbed to the No. 1 spot on the streaming giant's Top 10 with nearly 50 million hours viewed in its first weekend.
Article continues below advertisement
The feature primarily focuses on J. J. Collins (Elsa Pataky), an Army captain who quickly becomes the last line of defense after a coordinated attack threatens the nuclear missile interceptor base she's in command of.
However, there is a brief cameo that has viewers shook to their core. At around the 40 minute mark, a man who looks eerily similar to Chris Hemsworth briefly appears — is it actually him? If so, why is Chris Hemsworth in Interceptor?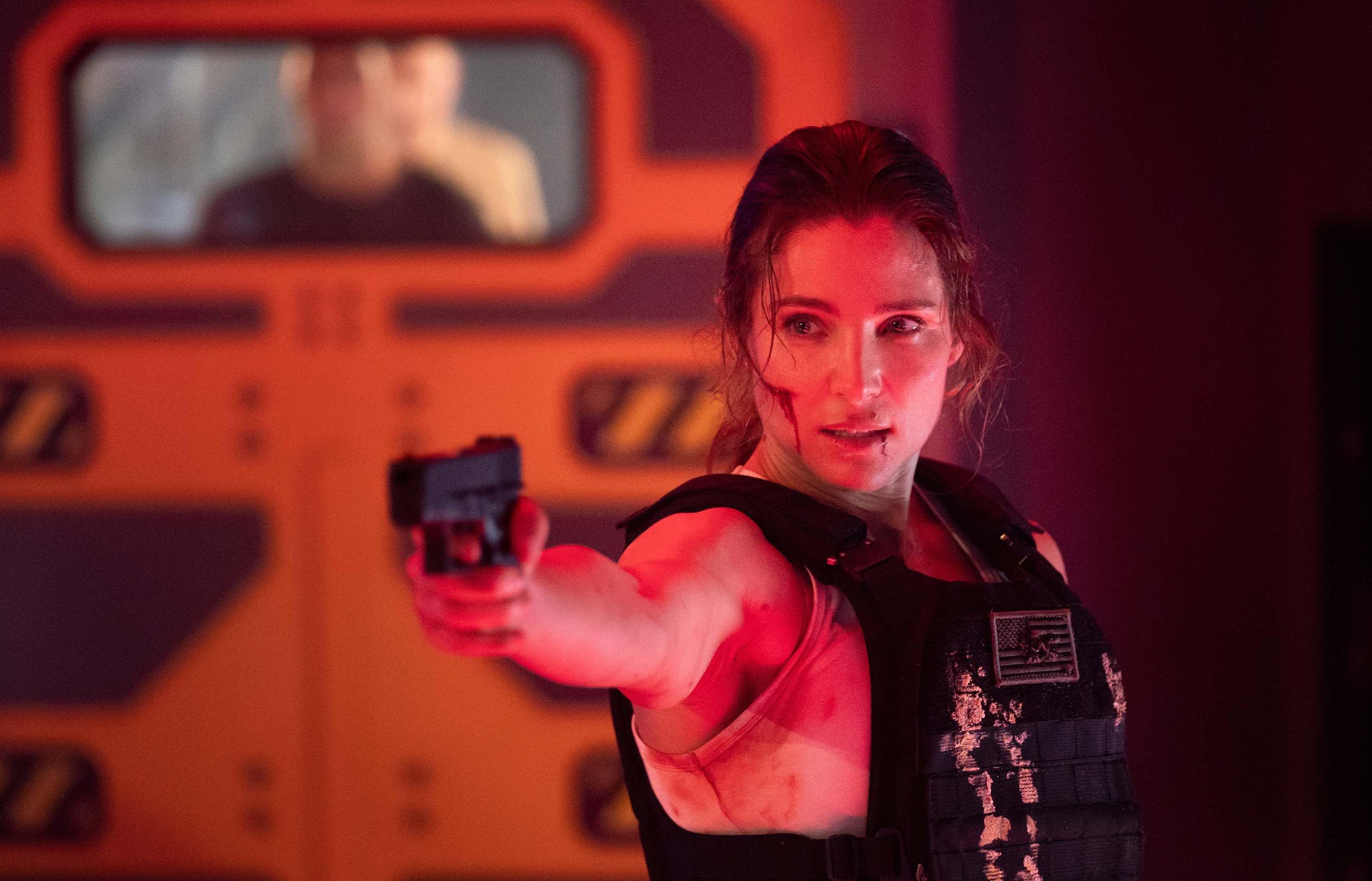 Article continues below advertisement
Why is Chris Hemsworth in 'Interceptor'?
Now, for those who thought they were going crazy or needed to book an appointment with their eye doctor as soon as possible, don't fret because it really is Chris Hemsworth! The 38-year-old actor, best known for his role as Thor Odinson in the MCU, made an uncredited cameo in Interceptor, starring as a bearded TV salesman named Jed.
With that said, we can't help but ask: Why is Chris Hemsworth in Interceptor?
Well, it's simple: Not only does the Thor: Love and Thunder star serve as an executive producer on the Netflix flick, but his wife just so happens to be Elsa Pakaty, aka the lead of the brand-new Netflix action movie.
Article continues below advertisement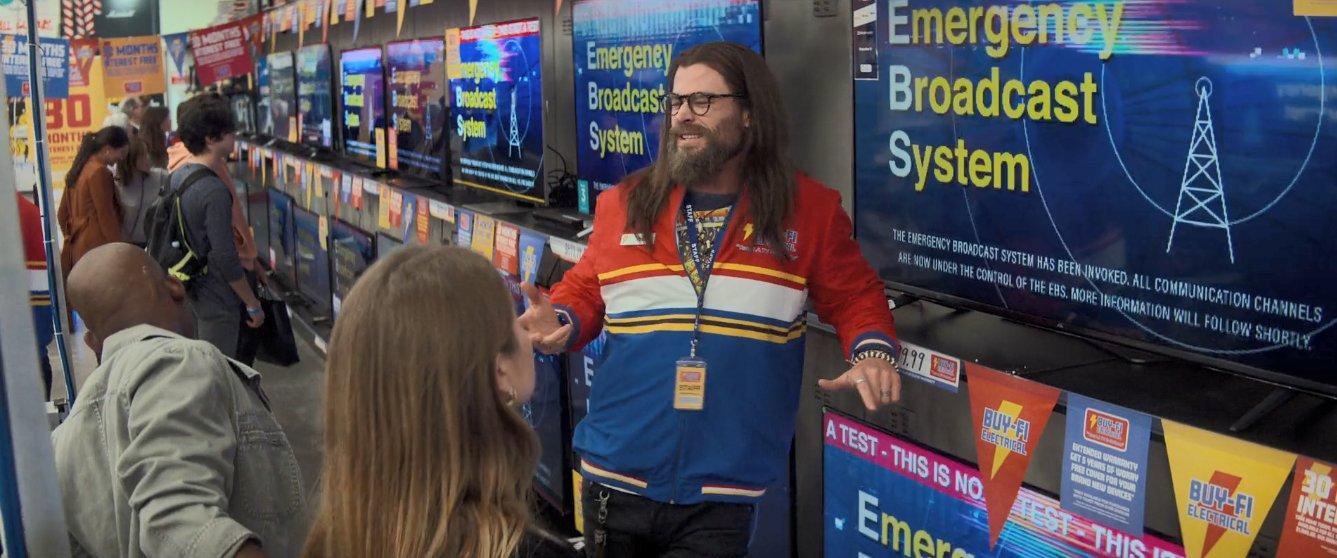 First-time director Matthew Reilly spoke with Variety and discussed Chris's surprising cameo.
"Netflix said they wanted to work with Elsa and Chris said he'd be involved as an EP," Matthew told the outlet. "Naturally somebody at Netflix goes, 'Hey, Chris, you might want to be in the movie.' I got Chris straight off the Thor set. I got to direct him for two hours. He doesn't mess around. He's laser-focused."
Article continues below advertisement
The director-writer also revealed that he's already penned an Interceptor sequel, which led toVariety asking Matthew if he plans to bring Chris back for another appearance in the planned franchise.
"I don't want to speak for him, but I reckon Interceptor was a one-and-done," he said. "But let's just say the sequel is about 10 times bigger. If he wants to be in it, I'm pretty sure we can fit him in somewhere."
Chris Hemsworth partners with Netflix again, this time for 'Spiderhead.'
Though it seems highly unlikely he will appear in an Interceptor sequel, fans can catch Chris in another Netflix project!
Based on the dystopian short story "Escape from Spiderhead" by George Saunders, Spiderhead is an upcoming sci-fi thriller starring the Australian heartthrob as Steve Abnesti, a "brilliant visionary" who runs a state-of-the-art penitentiary and experiments on inmates with mind-altering drugs.
Article continues below advertisement
The film also stars Miles Teller and Jurnee Smollett as Jeff and Lizzy, respectively, two subjects who form a connection; however, their journey to redemption takes a turn as Steve Abnesti's experiences increasingly push the limits of free will.
Spiderhead debuts on Netflix on Friday, June 17, 2022.