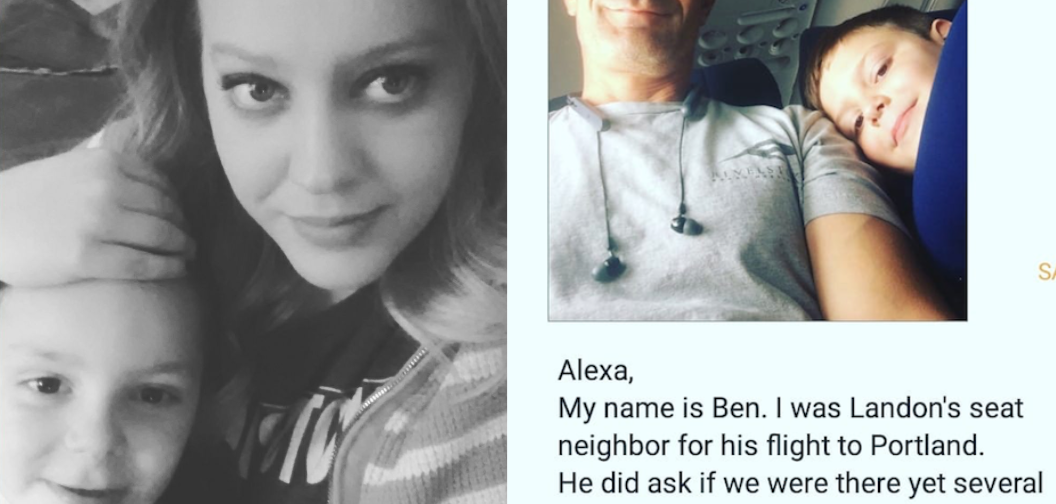 Mom Worried Her Autistic Son Would Bother His Plane Seatmate, But They Became Friends Instead
Alexa Bjornson had no idea how Landon's seat mate on his first solo flight would react to sharing a row with a young boy with autism. So she sent along a note and $10, never expecting to get the response she did.
You never know what kind of person you're going to end up sitting next to on an airplane. It's always a total crapshoot. You could hit it off and fall in love with the person in the next seat, or you could argue the whole time over who deserves to put their elbow on the armrest.
Article continues below advertisement
So naturally, when Alexa Bjornson had to send her 7-year-old son Landon on a solo flight from Las Vegas to Oregon to visit his dad, she wasn't quite sure how his seatmate would react to traveling next to a little boy with high-functioning autism.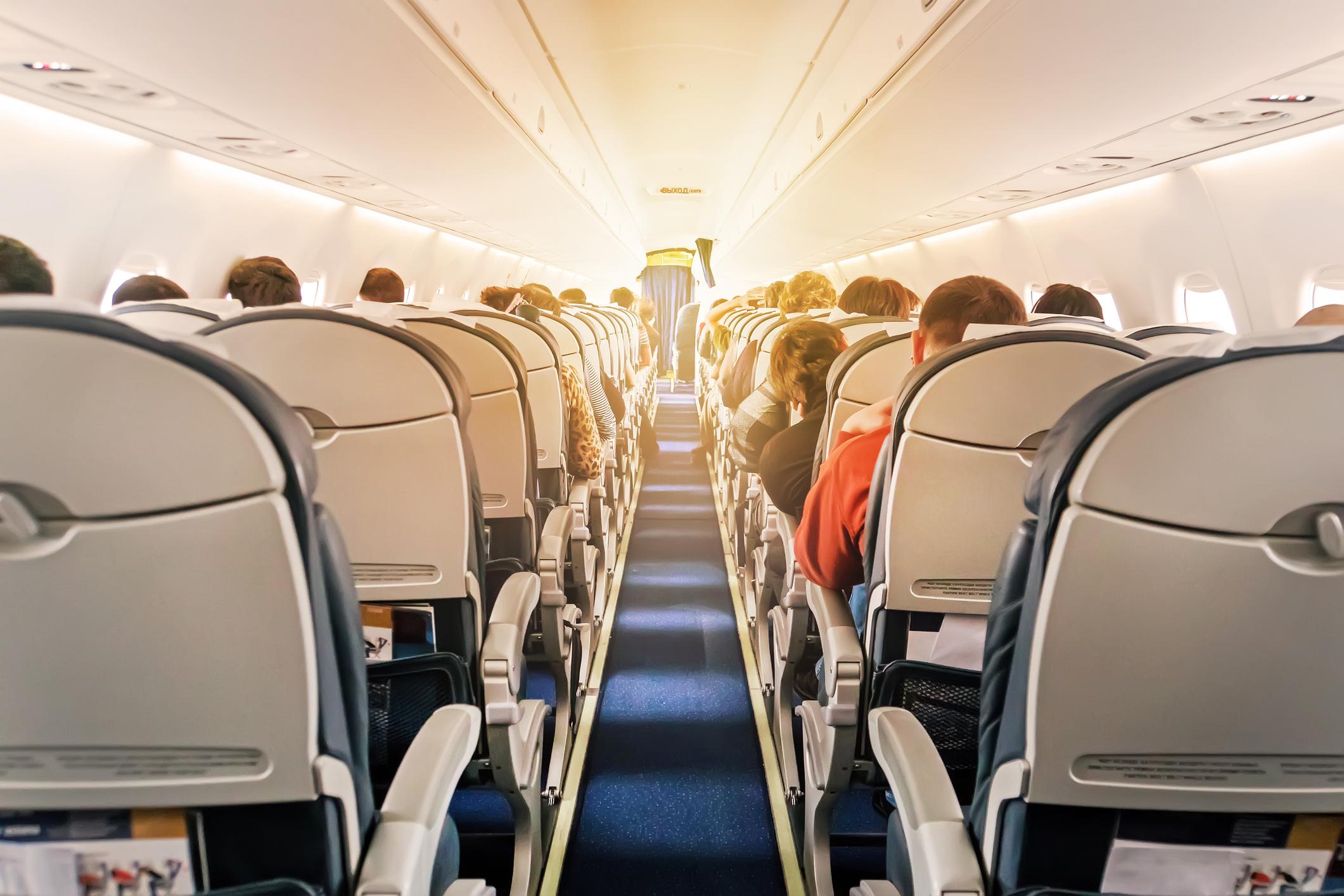 Article continues below advertisement
"Today my son took his first flight to Oregon to see his dad," Alexa wrote on Facebook. "I sent Landon with a letter to give to whoever sat next to [him] saying he has high functioning autism so he might be nervous and ask you 'are we there yet' a lot, and please just make him feel safe and comfortable, with 10 dollars in the note."
Understandably, she wanted to make Landon's trip, which would be a big deal for any 7-year-old kid, as smooth as possible. "I thought, how do I make it so whoever's sitting next to him won't look at him as a burden but more of like, I can help this kiddo get through the day," Alexa told KATU.
Article continues below advertisement
She never thought she'd get the response she did. But luckily, Landon was seated next to a total standup guy named Ben Pedraza. Ben took an adorable selfie with Landon and sent back an extremely touching note.
Article continues below advertisement
It reads, "Alexa, my name is Ben. I was Landon's seat neighbor for his flight to Portland. He did ask if we were there yet several times but he was a great travel buddy. We had a good time and played a few rounds of rock-paper-scissors. He's a great kid and you're a lucky mom. I appreciate the $10 but it wasn't necessary. I donated it to autism-society.org in honor of Landon. Have a great day!"
Article continues below advertisement
Ben told KATU that he and Landon were "cracking jokes, and after a while, he asked me to quite making dad jokes." Sounds like these two were a perfect match.
Not going to lie, Ben's note made me choke up a little bit! So I can only imagine Alexa's response. When she saw the picture of the two of them and the note from Ben, "my heart just dropped," Alexa told KATU. Mine would too! It's got to be nerve-wracking to send your kid, let alone your kid with autism, on a plane all by himself.
Article continues below advertisement
It must have been such a relief to know that not only was Landon put at ease for the duration of the flight, but that he actually made a new friend in the process! On Facebook, Alexa wrote, "I am so grateful to this individual, and that there are still kind people in the world who make a difference like I try myself to do as well. Thank you so much Ben!!!!"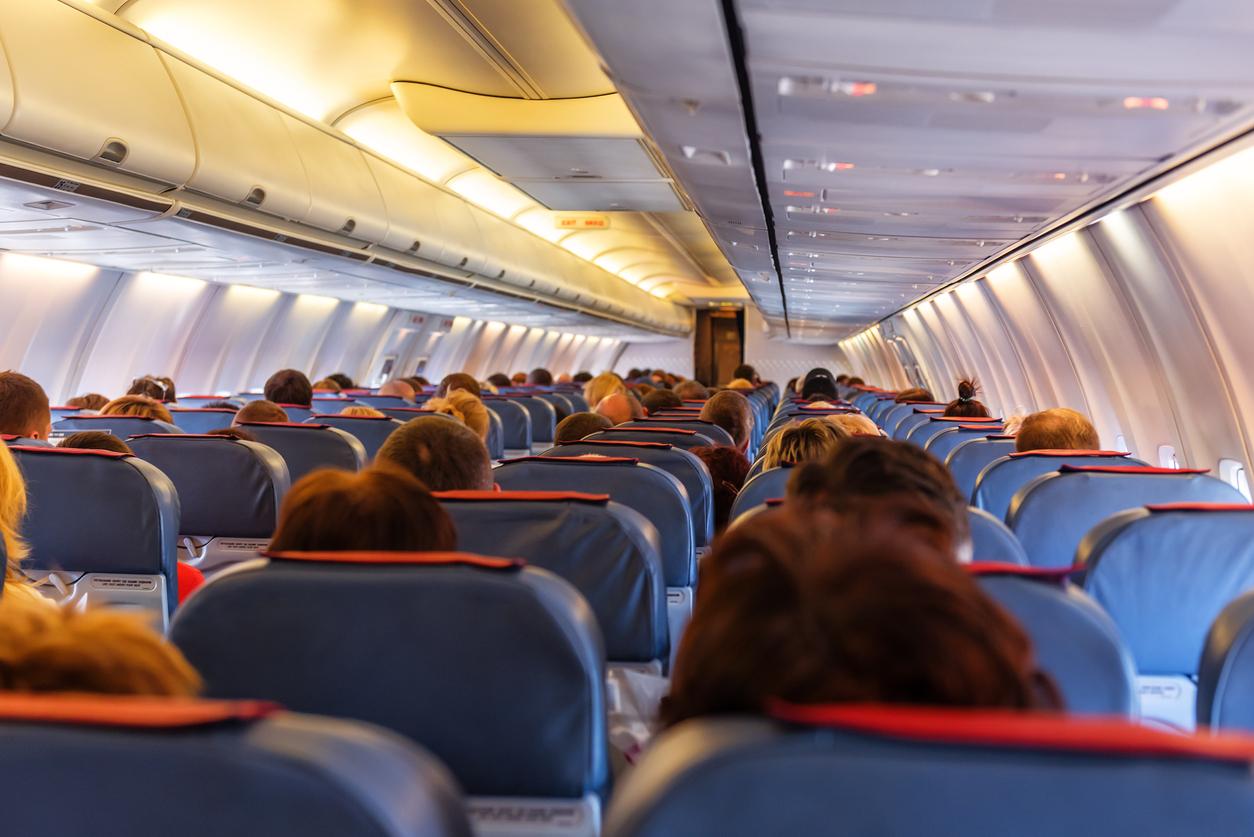 Article continues below advertisement
It's summertime, which means more people are taking vacations. This story is a great reminder that all of us traveling this season should try to be friendly and understanding of each other. You have no idea what the person next to you is going through, so a smile or a polite conversation could go a long way.
And for those of you who are wondering... Ben is taken. Since the story went viral, women online have been asking him if he's single, according to KATU. His response? "I'm off the market for sure, definitely, but I'm flattered," he said. He just wants to make sure people focus on autism awareness and learning as much as they can.