FlightReacts Announced That He Is Expecting a Baby With His "Crush" — Who Is She?
FlightReacts is known for his gaming videos, but he announced that he's expecting his first child in a video. Meet his baby mama!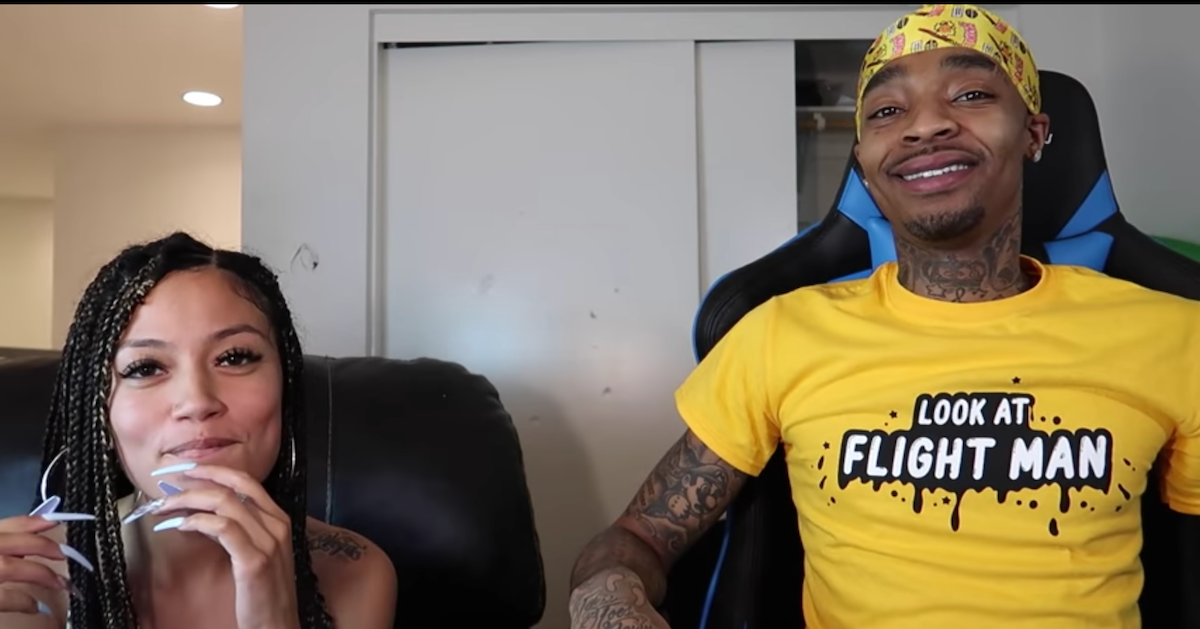 Kimani White aka FlightReacts has been gaming and vlogging on YouTube since 2015, and he's since amassed a subscriber list of more than 2.7 million. While his channel has been flooded with songs from his album, "Walking W," in the summer of 2020, he returned to vlogging on Sept. 7 to share some exciting news.
The popular NBA 2K gamer revealed that he is expecting his first child, and he shared some insight about the woman he is expanding his family with.
Article continues below advertisement
Who is FlightReacts' baby mama? Continue reading to find out what he said in the pregnancy announcement video, and for more information on his past dating history.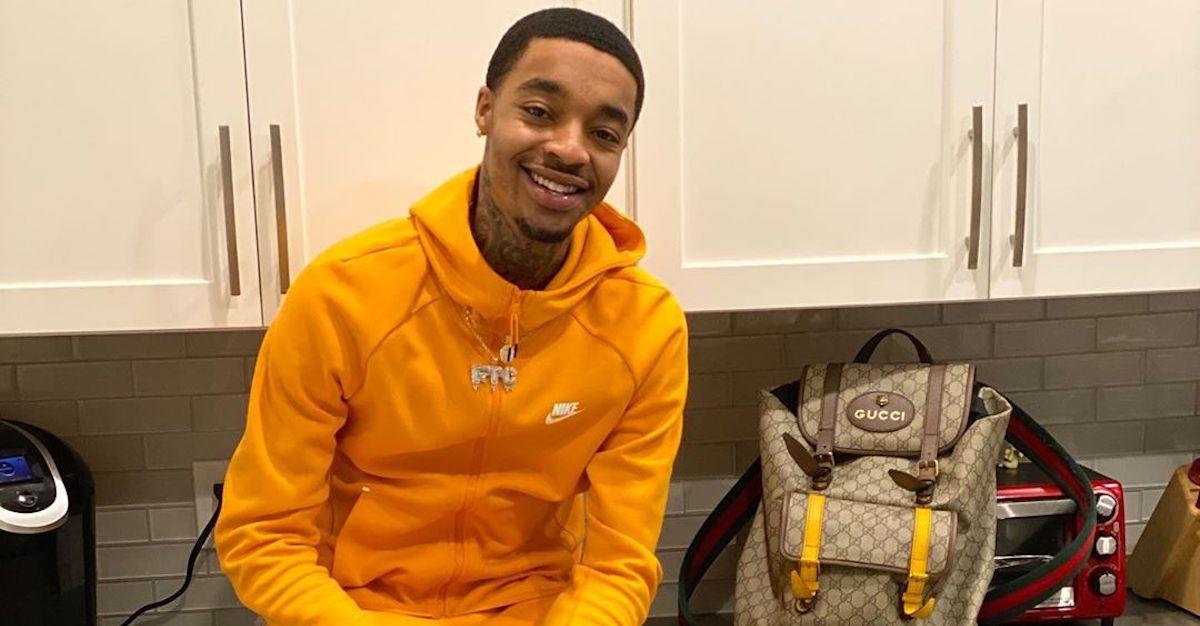 Article continues below advertisement
Who is FlightReacts' baby mama?
While some of his fans initially thought that his Sept. 7 video, "We Are Expecting," was a clickbait title, the basketball aficionado did confirm that he is set to become a father.
Though he never introduced the mother of his baby to his subscribers before, he explained that he made a conscious decision beginning in 2019 to keep his dating life offline. Her name is Janet, and he did discuss having a crush on her in his past videos.
"The girl that was in my videos before, called my crush, aka Ms. Janet. I can say that, as a man, it was more than that. Definitely. It was more of just a thing I did for the first time," the 25-year-old explained about embarking on their romance behind the scenes.
While he said that the two had never made their romance official, it's clear that they are serious.
"She can't leave me alone. I can't leave her alone," he continued with a smirk.
Article continues below advertisement
He said that he simply made a choice to keep his private life off camera, but that he was forging a relationship with Janet since 2019.
"We're expecting. We don't know the gender yet," he said in the video, before adding that Janet was three months pregnant.
He also noted that he had completed a paternity test for "peace of mind."
After the paternity test confirmed that he was the father with 99.9 percent certainty, FlightReacts fully embraced this next chapter.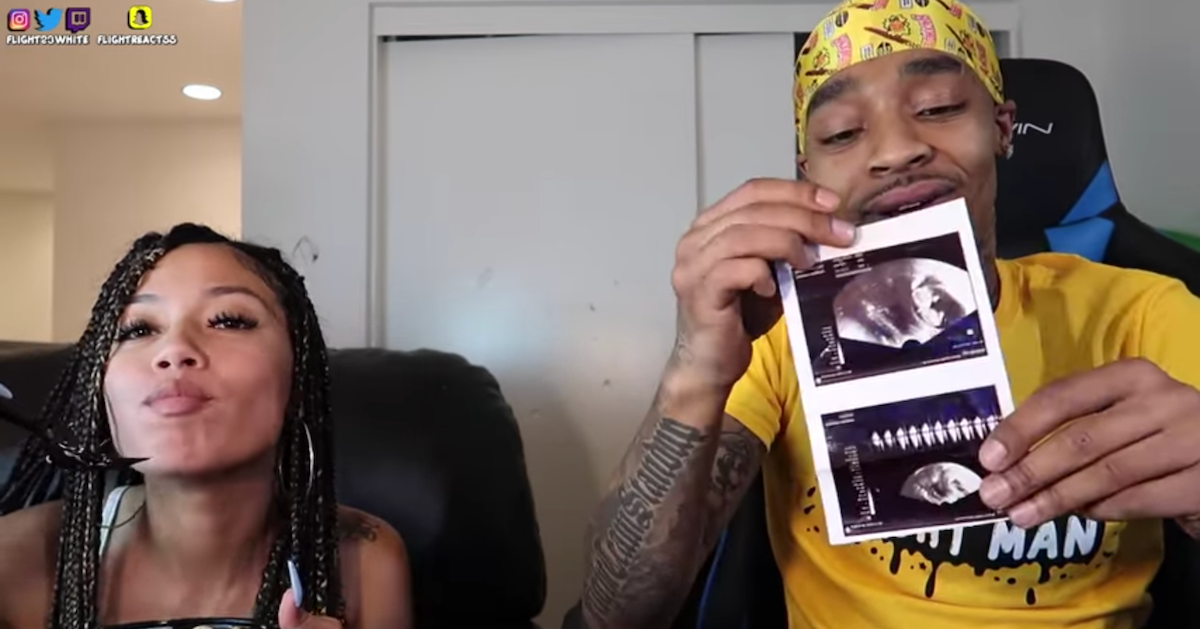 Article continues below advertisement
"It's no longer just about me. It's no longer just about her," he said. "It's about a whole 'nother life."
Not much else is known about Janet publicly, including her last name. People online have speculated that Janet used to have an active OnlyFans account based on the placement of her tattoos, but this cannot be confirmed.
FlightReacts does not follow anyone named Janet on Instagram. The account that appears to have been linked to Janet in the past is no longer active. The TikTok account associated with her Instagram handle is also set to private.
Later on in the announcement video, Janet introduced herself. She discussed her thoughts on becoming a mom.
Article continues below advertisement
"I'm excited but kind of scared at the same time," Janet said. "I just want my kid to be healthy and live a good life, which I don't doubt. At the same time, I could have waited another year. But I don't regret anything. I am happy, but I'm just scared for my kid because there's a lot going on in this world."
Janet went on to say that she's especially excited to learn the sex of the baby. FlightReacts said that if it's a boy, he will definitely be in the NBA one day.
Who are FlightReacts' exes?
Before he began seeing Janet, FlightReacts had a joint YouTube channel with fellow content creator Ariel Diaz. The two split in 2017, and he went on to date Ti Taylor, who is one of the rappers in the duo Taylor Girlz.
The gamer will likely share more about Janet's pregnancy and his goals for fatherhood in future videos. Until then, congratulations are in order for FlightReacts and Janet.