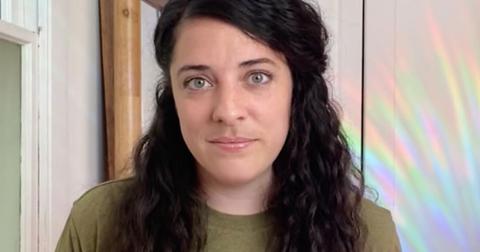 YouTuber IndyJamma Jones Is Trying to Make a Comeback
By Leila Kozma

Updated
Roller skating gymnast IndyJamma Jones (aka Amy West) has recently released a new YouTube video after a months-long hiatus. In May, she came under scrutiny for deleting a Planet Roller Skate Facebook post written by a Black skater. The post addressed the experience of being discriminated against while roller skating.
IndyJamma Jones was fired from Pigeon Skates (formerly known as Planet Roller Skate) shortly afterward. She is now trying to make a comeback on YouTube.
IndyJamma Jones came under fire for censoring a Black skater on social media.
IndyJamma Jones came under fire for censoring a post written by a Black skater sometime around May 2020. She was fired from PRS shortly after a YouTube video posted by another member of the Facebook group explaining what had taken place went viral.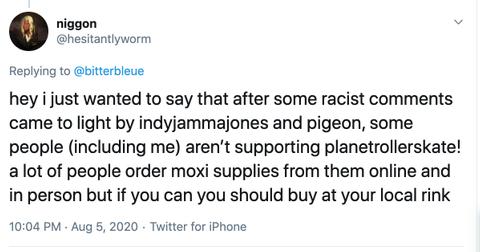 The post shared by a Black skater also included a photograph of the murder of George Floyd, IndyJamma Jones explained her side in a recent YouTube video posted on Wednesday, July 8, 2020, titled "i'm sorry." She tried to excuse the decision by prompting that the piece of content led to complaints, adding that it also went against the group's no-politics policy. There's no proof that the post triggered complaints, other than her account.
According to Mashable, IndyJamma Jones decided to remove the skater from the group for sharing the post. And, as she admitted in the YouTube video titled "i'm sorry," she deleted every consequent post calling into question the sudden disappearance of the original post.
The incident had long-lasting implications for the Youtuber's career, and for the larger roller skating community.
As a recently published article by Mashable vouches, IndyJamma Jones' attitude is representative of larger-scale issues permeating the community. As the outlet prompts, white skaters tend to be more likely to ignore the decades-long history of Black roller skating rinks.
"For the past five weeks, my heart has been very heavy. I've been watching and listening and learning and doing a lot of introspection. I've been reflecting a lot on my own experiences in life and how those experiences have differed greatly than other people," IndyJamma Jones remarked in the YouTube video titled "i'm sorry."
"As a white woman I benefit from a societal system that's actively harming other people," she said, before adding that "and whether I'm doing it on purpose or not, I'm a product of this type of thinking, and that's wrong. That's not okay."
IndyJamma Jones is trying to make a comeback on YouTube.
The YouTuber posted a new video on Monday, Sept. 7, 2020, titled "We are Planet Roller Skate, Let's Roll."
"I know it isn't a secret that I've been under scrutiny for these last couple of months due to recent events on the Planet Roller Skate Facebook group, and an earlier video [...]" she began the video by saying. She went on to describe the necessary steps taken to remove her from her public platform as a "defamation of her character."
"After the backlash I received, the subsequent exile from my friends and partners and the public defamation of my character I was not in a good place," she remarked.
The YouTuber posted another video on the same day, titled "I'm moving to NYC!"