Is Molly Burke Fully Blind? The YouTube Influencer Is Smashing Stereotypes
Is Molly Burke fully blind? The influencer has over 2 million followers on YouTube, where she debunks stereotypes about blindness.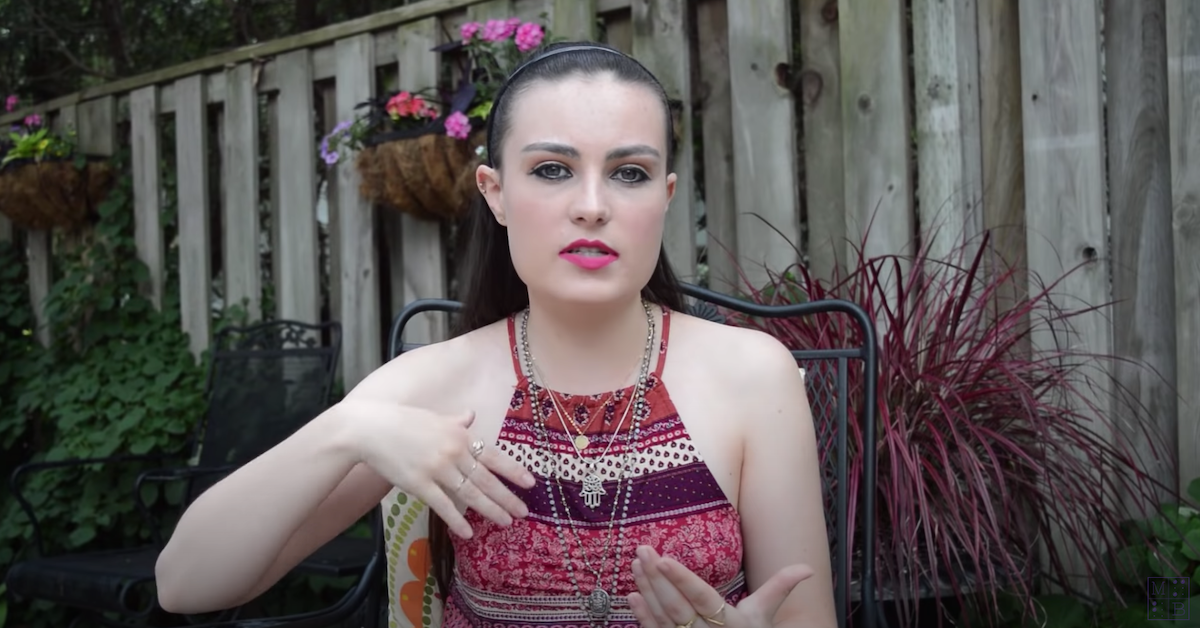 From serving as a spokesperson for Foundation Fighting Blindness Canada, to becoming a motivational speaker, and then working full-time as an influencer with more than 2 million YouTube subscribers, Molly Burke is a force to be reckoned with. The 26-year-old also happens to be blind — something she strives to educate the masses about in order to smash stereotypes and highlight societal barriers faced by the blind community.
But is Molly Burke fully blind? Keep reading to learn more.
Article continues below advertisement
Is Molly Burke fully blind?
Yes, she is. When Molly was 4 years old, she was diagnosed with a rare eye disease called retinitis pigmentosa — a group of rare, genetic disorders involving the breakdown and loss of cells in the retina. Molly didn't go blind all at once, but her vision did gradually deteriorate over a span of 10 years, according to Mashable.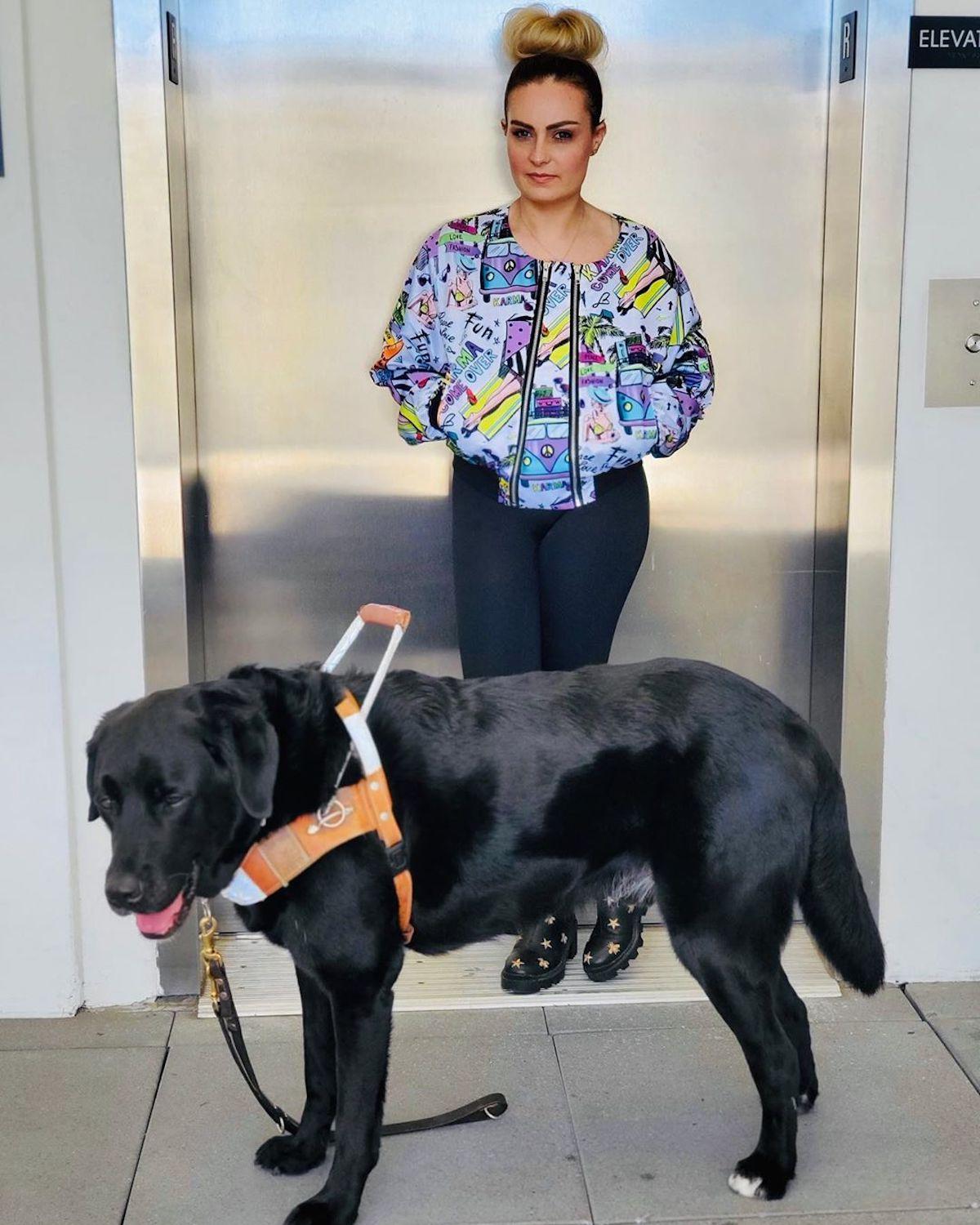 Article continues below advertisement
For Molly, her blindness started with vision loss at night and in dim lighting, and then progressed into not being able to discern between colors and struggling to see the chalkboard at school. It resulted in Molly going fully blind by age 14.
Oddly, some people aren't convinced that Molly Burke is fully blind.
Molly often gets bullied online because random strangers don't believe she's actually blind — and the relentless misconceptions about people who are blind are often to blame.
Article continues below advertisement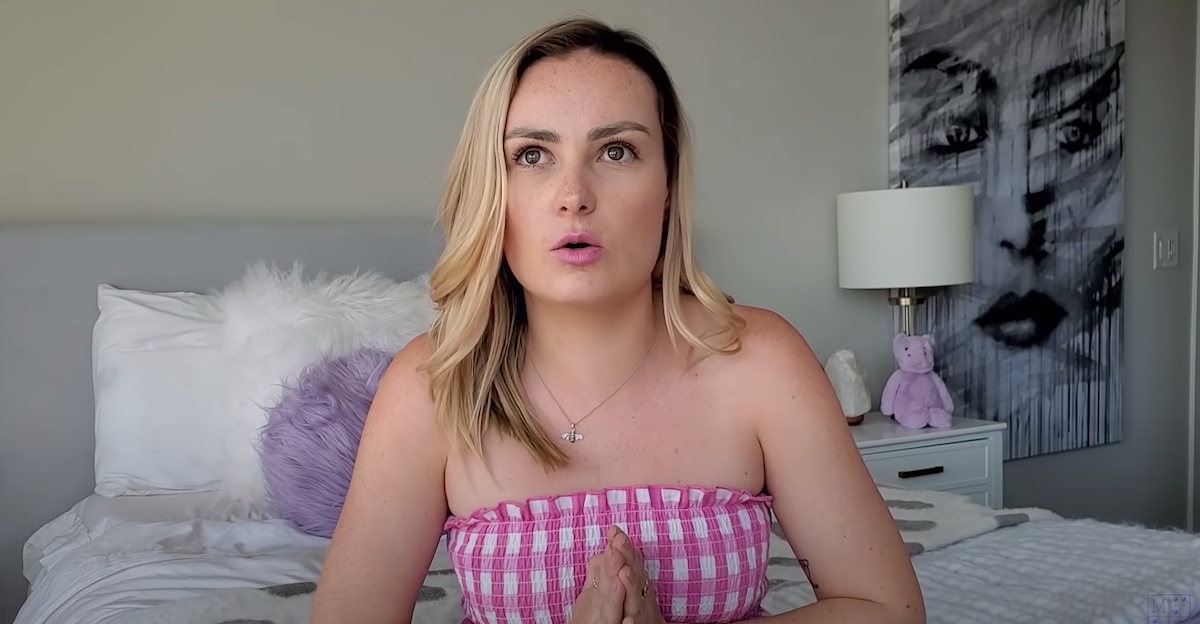 In 2016, she published a YouTube video titled "Top 5 Reasons Why People on YouTube Think I'm Not Blind," during which Molly shared some people believe she's not fully blind because she can type. Except, as she pointed out in the video, there is an abundance of technology available to assist people with vision impairment / blindness to communicate (like talk-to-text, for example).
Article continues below advertisement
Another reason some are skeptical about Molly's blindness is because of the language she uses.
"For me, when I used the word 'watching,' obviously I don't mean physically watching with my eyes the way a sighted person would watch," she explained. "But for me, the word 'watching' means 'listening' — it's interchangeable for me ... and yes, I'm still going to use the word 'watch,' and 'look,' and 'saw,' and 'see.' And that doesn't mean I'm faking my blindness."
Article continues below advertisement
Others mistakenly assume Molly must be able to see because her eyes don't appear to have anything physically "wrong" with them. "'You can't be blind, your eyes are blue,' or, 'You can't be blind, your eyes look normal,' or 'Your eyes are too pretty for you to be blind,'" are all comments she said she's fielded.
(For the record, Molly does have nystagmus, which causes her eyes to shake — although it's not super noticeable.)
Here's another reason some people think Molly isn't actually blind: She's able to look directly at the camera.
"As a blind person, I'm still able to easily look at a camera because number one, it's not that hard to look straight forward, where the camera is straight ahead of you," she explained. "And number two, I use a ring light, which is a light that sits right on top of my camera — and I have light perception, so I just look and see where the light is and then look directly below and know that is where my lens is. So that's where I have to look."
Article continues below advertisement
Still others wonder why Molly doesn't wear dark sunglasses if she's fully blind.
"This is a huge stereotype about the blind community that's not true," she said. "Yes, some blind people wear dark sunglasses when they're inside and outside. Yes, some blind people, including often myself, wear dark sunglasses when we're outside. And some blind people don't wear sunglasses ever, at all."
So yes, Molly Burke is truly, fully blind — despite the fact that she doesn't wear sunglasses, doesn't have anything "wrong" with how her eyes physically appear, can type, can look into her camera lens, and uses phrases like "watching TV." And with the help of social media, she's working to continue smashing these stereotypes and more every day.