19-Year-Old YouTube Star Kobe Nunez Has Passed Away
Was Itskobe's death an accident? The popular YouTube star, whose real name is Kobe Nunez, recently passed away at only 19 years old.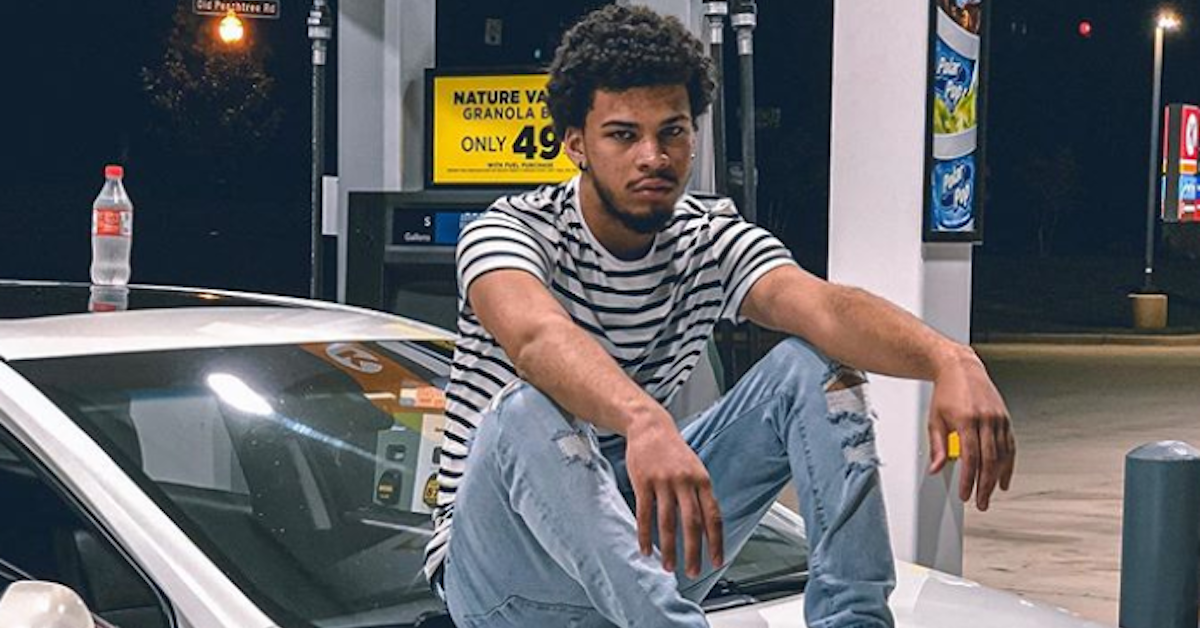 Comedy enthusiasts and avid YouTube fans are currently mourning the death of social media personality Kobe Nunez, who is best known by his YouTube username, ItsKobe. The Dominican-Republic-born YouTube star was 19 years old, and had garnered almost 50,000 subscribers on the social media platform. He created his account in 2018, and quickly rose to fame for his pranks and comedic content.
Article continues below advertisement
Fans are completely shaken by the premature death of this beloved internet celebrity, and because he passed away at such a young age, many are wondering if ItsKobe's death was an accident. Keep reading for everything we know regarding the tragedy that took place earlier in August 2020.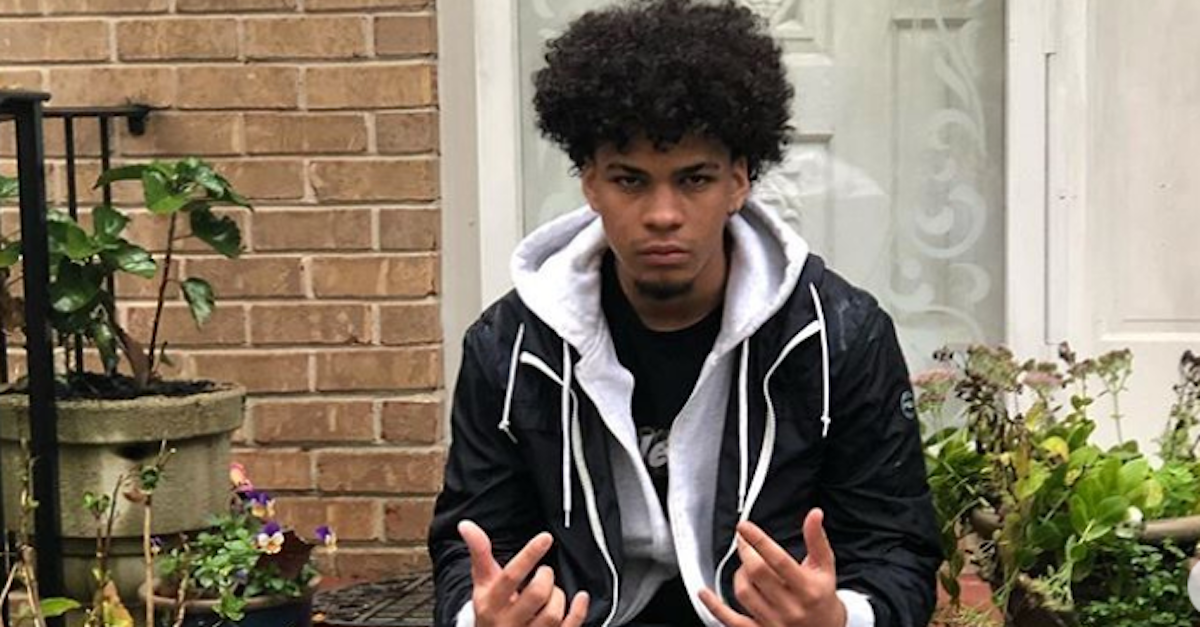 Article continues below advertisement
How did ItsKobe die? Was he involved in an accident?
On Aug. 17, Kobe was involved in a serious road accident, according to HitC, which ultimately claimed two victims. The popular internet personality was riding on a motorcycle as a passenger, while 22-year-old Darwin Lazo was driving. Around 9 p.m. ET, an Audi Q5 side-swiped them at a Norcross, Ga. intersection, and when medics arrived, Lazo was immediately pronounced dead at the scene.
Kobe, on the other hand, did not die immediately, and was rushed to a nearby hospital, with friends, family, and fans alike hoping that he would ultimately pull through. However, that wasn't the case. After the YouTube star underwent brain surgery, he was in critical condition for a while, before unfortunately succumbing to his injuries.
Article continues below advertisement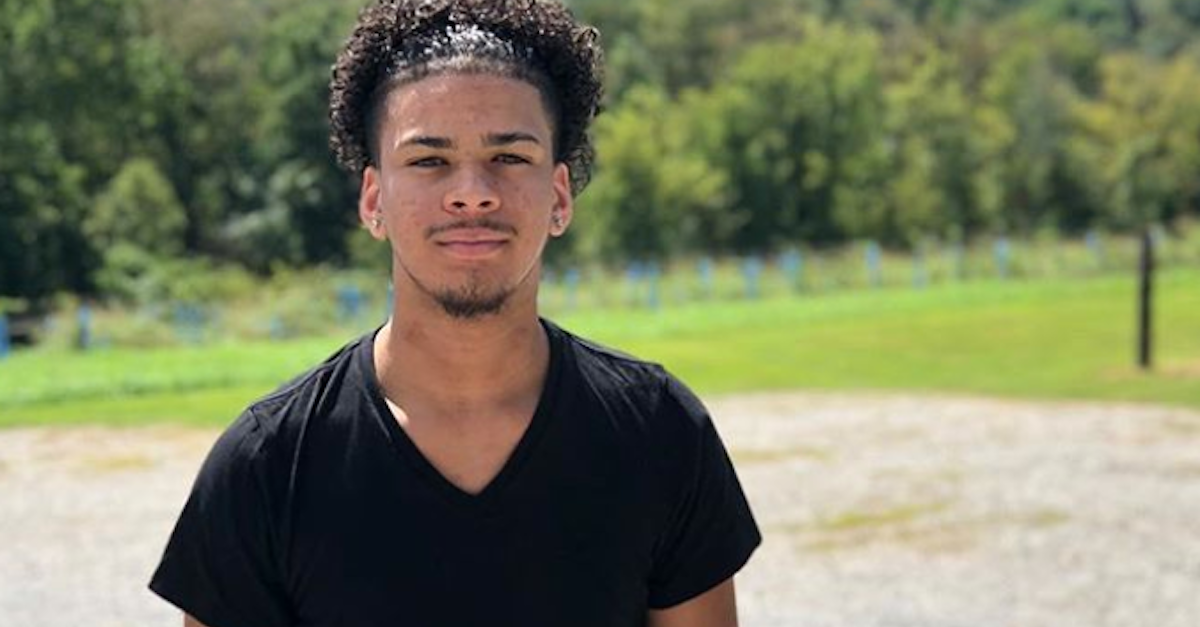 Fans are devastated that Kobe Nunez wasn't able to pull through his injuries.
As previously mentioned, Kobe's loved ones were hopeful that the 19-year-old would recover from the injuries that he sustained in the motorcycle accident, but sadly, that was not possible. The social media star's 50,000 fans and are currently mourning the loss of the hilarious and beloved YouTuber with heartfelt tributes.
Article continues below advertisement
Twitter user @lucasd1k was one of many saddened by the loss of the internet sensation. He said: "rip. cant believe how a life can just end that fast. 20 years of life, all ended in 1 second. life is short, make use of your time and do something YOU want. f--k money, girls, fame, be f-----g happy. rest in peace to kobe nunez."
Likewise, Twitter user @RichFlee_ took to the social media app, and said: "Don't take life for granted, live it to the fullest Long Live Kobe Nuñez . Gon miss you bro."
Check out more tributes to the widely beloved social media star below.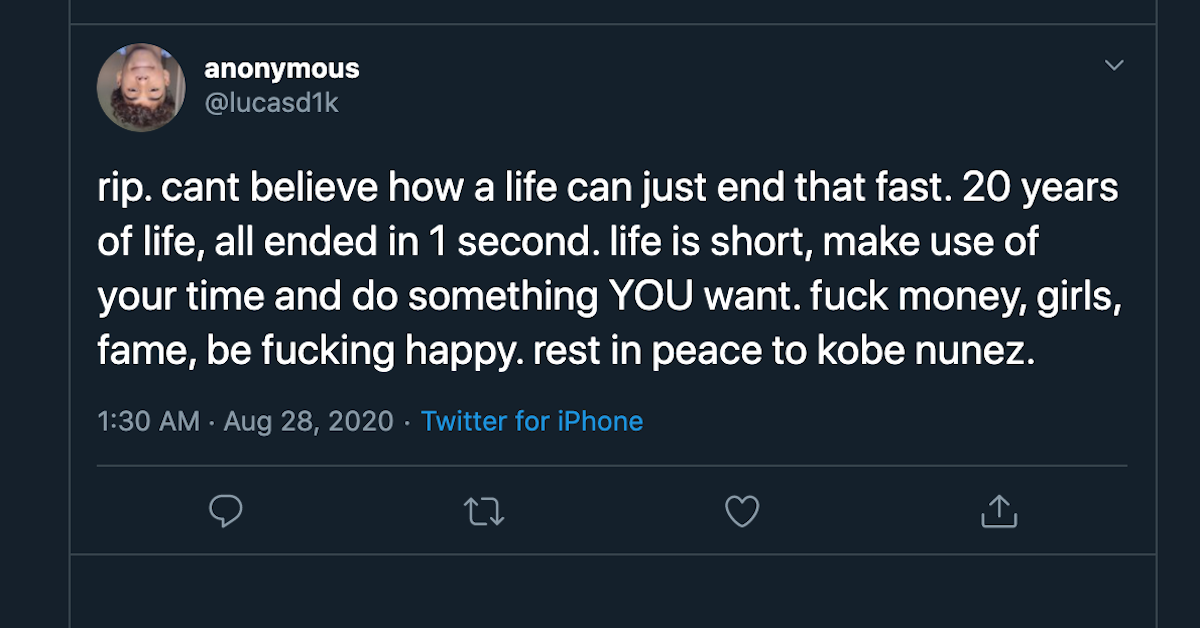 Article continues below advertisement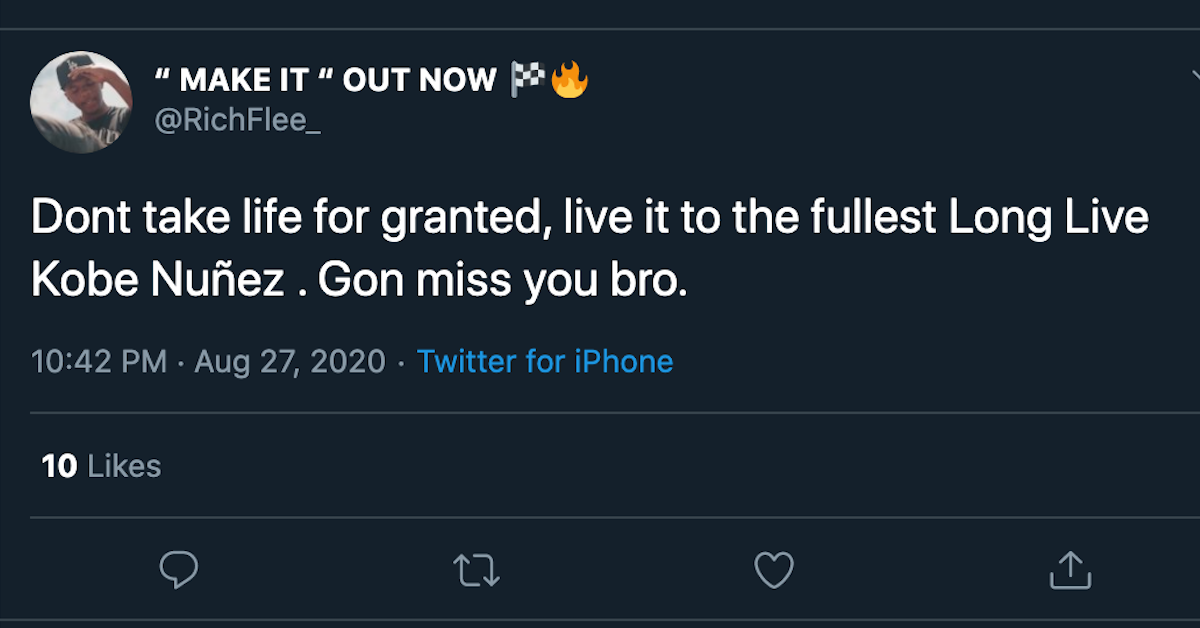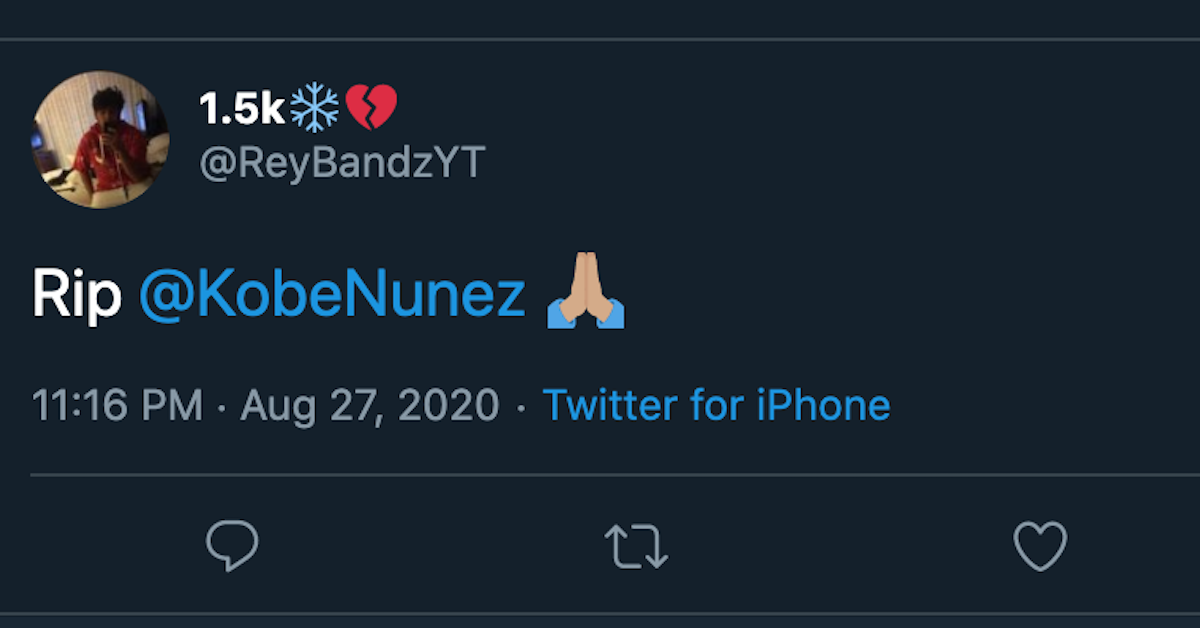 The YouTube community is heartbroken by the loss of Kobe Nunez. We're sending out all of the love to the fans, family, and friends of the wildly popular internet celebrity during these extremely difficult times. RIP, Kobe Nunez, you will be missed by so many people across the globe.