This Nightmare Wedding Story Includes Two Hospital Trips, a Storm, and a Swarm of Flying Ants
They say if it rains on your wedding day, it's supposed to be good luck, or maybe it's ironic. What about flying ants showing up? An actual nightmare.
Weddings are the kind of thing that can really end a marriage before it's even begun. People who have never thought about floral arrangements a day of their lives are suddenly furiously arguing over orchids versus lilies. Will there be a DJ or a full band, and don't even get me started on the seating arrangement. Try finding six people who can tolerate one table together.
Article continues below advertisement
However, it's all worth it once the happy couple reaches that magical day. Sadly, sometimes the day is less than magical, which is what happened to this TikToker's sister-in-law when her big day became a series of unfortunate events. Have you ever been besieged by flying ants while trying to say "I do"? It's a big I don't.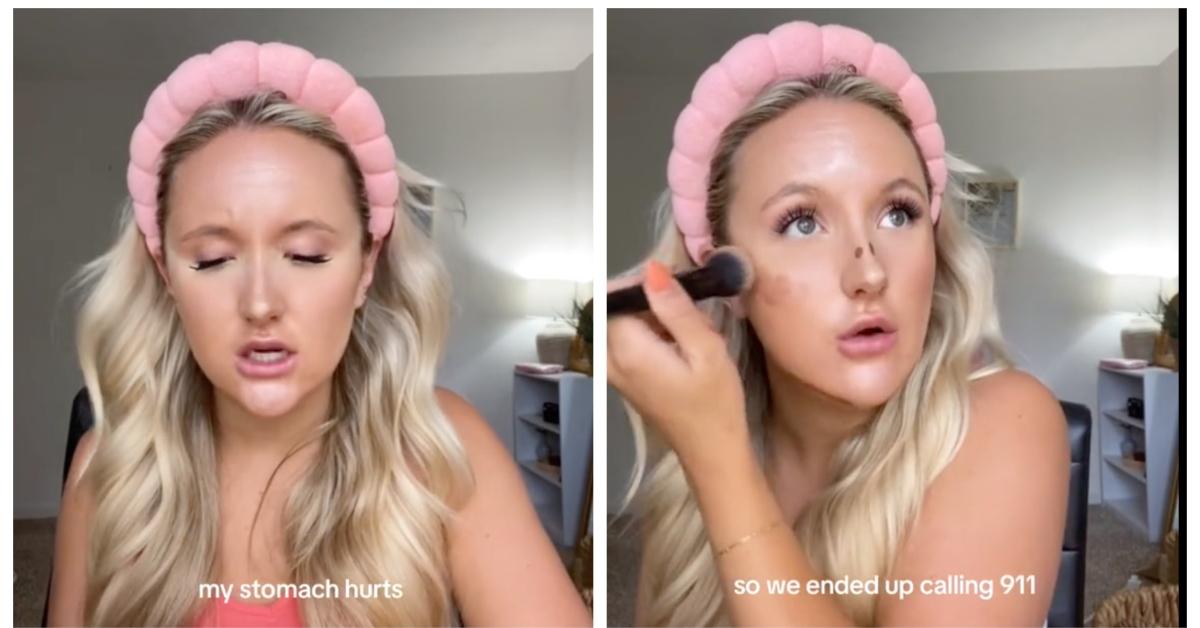 Article continues below advertisement
Everything that could go wrong at this wedding, went wrong.
Mary Ashlee, who goes by @maryashlee1 on TikTok, casually applied makeup while sharing this truly cursed wedding story. "So, my sister-in-law was supposed to get married in October, at the beach," she shared. "But, she and her husband decided to make it small by getting married at my in-laws' lake house." Like The Fast and the Furious, this ceremony was all about family.
First, Mary's adorable dog got a little too excited and gave the bride's father a fat lip after jumping up to greet him when he bent down to pick something up. OK, that's not too bad. Eating might be painful but he can still walk his daughter down the aisle. Then came dinner the night before the big day. "Now, this is where the actual insanity happens," warned Mary.
Article continues below advertisement
While they were eating at a "beautiful-five star garden restaurant," Mary's mother-in-law started talking about how her stomach was hurting. Suddenly she passed out and when Mary's sister looked at this woman's eyes, they were "black." She also wasn't breathing, which prompted a 911 call. After the ambulance scooped up Mary's mother-in-law, another accident occurred.
Article continues below advertisement
While walking to the car, presumably to meet the mother-in-law at the hospital, one of the girls tripped and broke her foot. Here's the extra bad news: That girl was officiating the wedding. Thankfully she was still able to do so while sitting down, but that's two trips to a hospital for one wedding. I don't like these odds.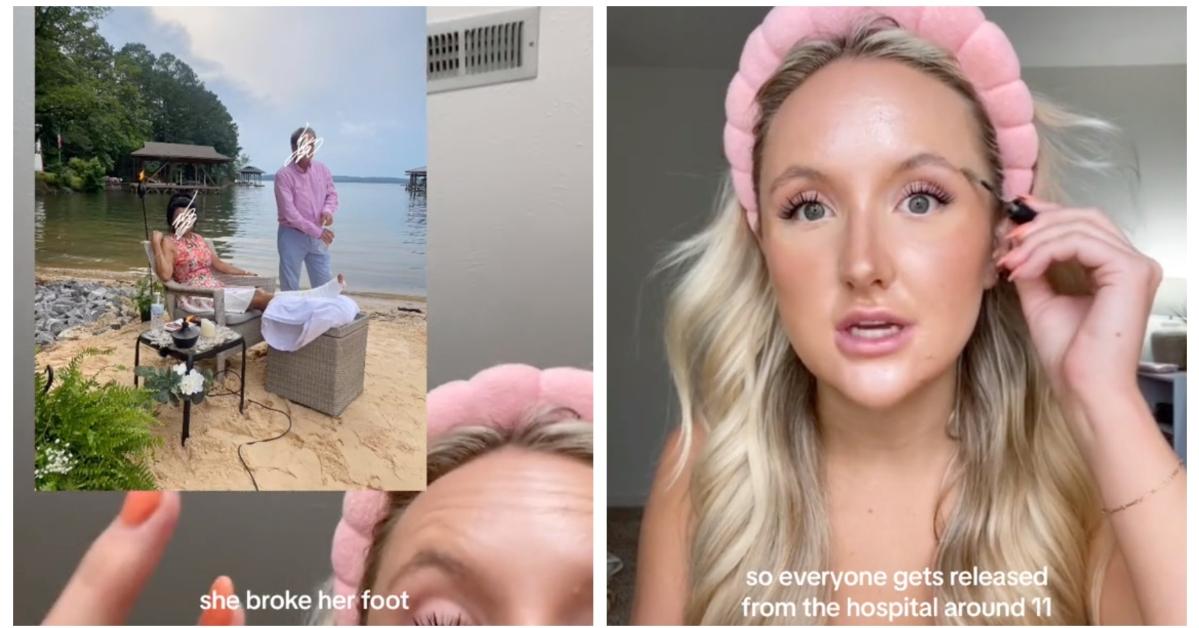 Article continues below advertisement
Things can always get worse.
I'd like to circle back to the mother-in-law, who was able to leave the hospital. Evidently her vagus nerve decided to act up. I guess what happens in the vagus nerve doesn't always stay in the vagus nerve. But again, Mary assured everyone she was fine.
Everyone was finally able to leave the hospital at 11 p.m., giving them enough time for a good night's sleep. But before the ceremony could even begin, the beach had to be rebuilt. What a crazy thing to say. The wedding was set to start as soon as the ground had returned. You see, a storm had washed the beach away two days prior (which begs the question, why still have it on this nonexistent beach?). Anyway, the beach was returned like so much missing airport luggage.
Article continues below advertisement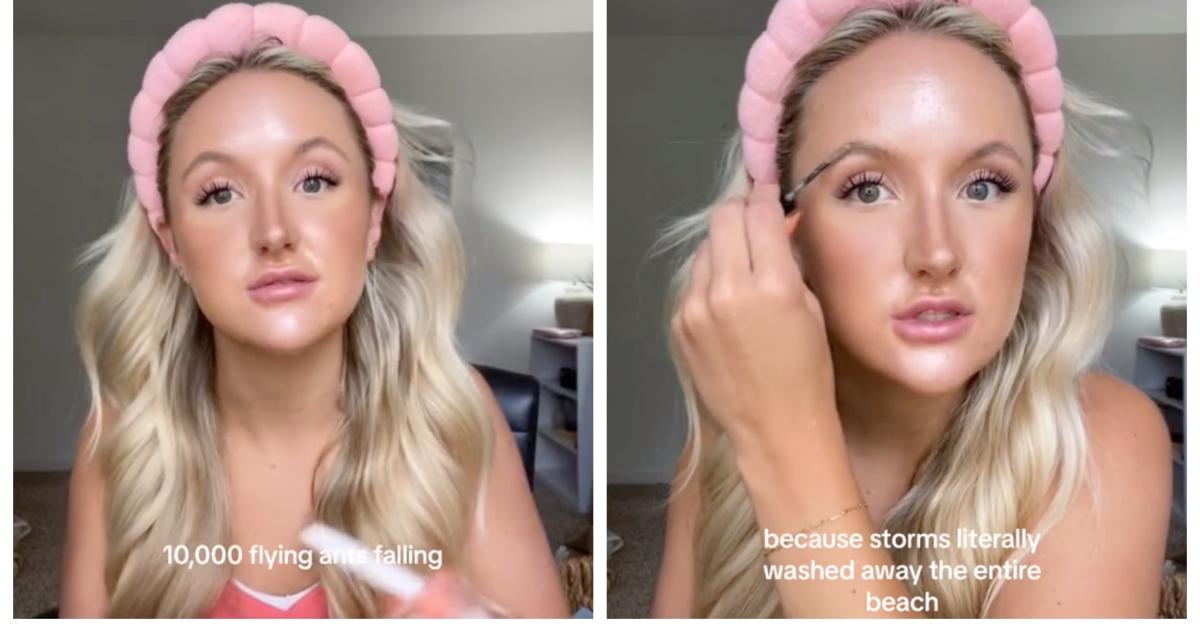 While doing her sister-in-law's hair, Mary was informed by her husband that flying ants had arrived at the wedding, and they didn't even R.S.V.P.! It was two hours until the wedding, and the flying ants were "falling from the sky."
This Biblical event was so shocking to the groom that he immediately dropped the cake. And finally, a thunderclap ushering rain hit the wedding as it was ending. "But, the show went on," exclaimed Mary! It sounds more like the s--- show went on, but at least it happened!