'For All Mankind' Star Chris Agos on the Difficulty of Acting in a 60-Pound Space Suit (Exclusive)
'For All Mankind' star Chris Agos spoke exclusively with Distractify about suiting up as American icon Buzz Aldrin in new Apple TV+ series.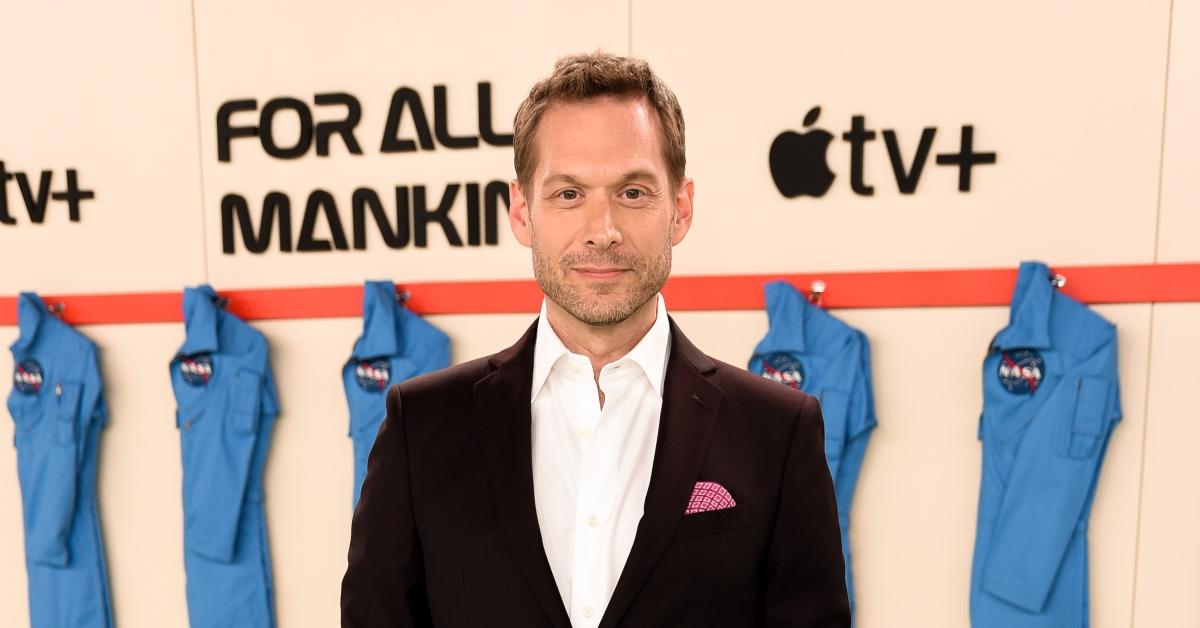 If the United States was not the first country to send a man to the moon, would that singular historical event launch the trajectory of the space race and society onto a different path? The new Apple TV+ series For All Mankind explores the "what if" scenario of the Soviet Union beating the U.S. to the moon and the continued exploration in the space program, which people living in the late '60s and early '70s in real-life were promised.
Article continues below advertisement
"Ultimately, [the show's writers] asked the question: 'What would not only the U.S., but the world and humanity look like if we had never really stopped, if we didn't pull back [from the space race] and we just kept going,'" Chris Agos, who plays Buzz Aldrin explained to Distractify in an exclusive interview.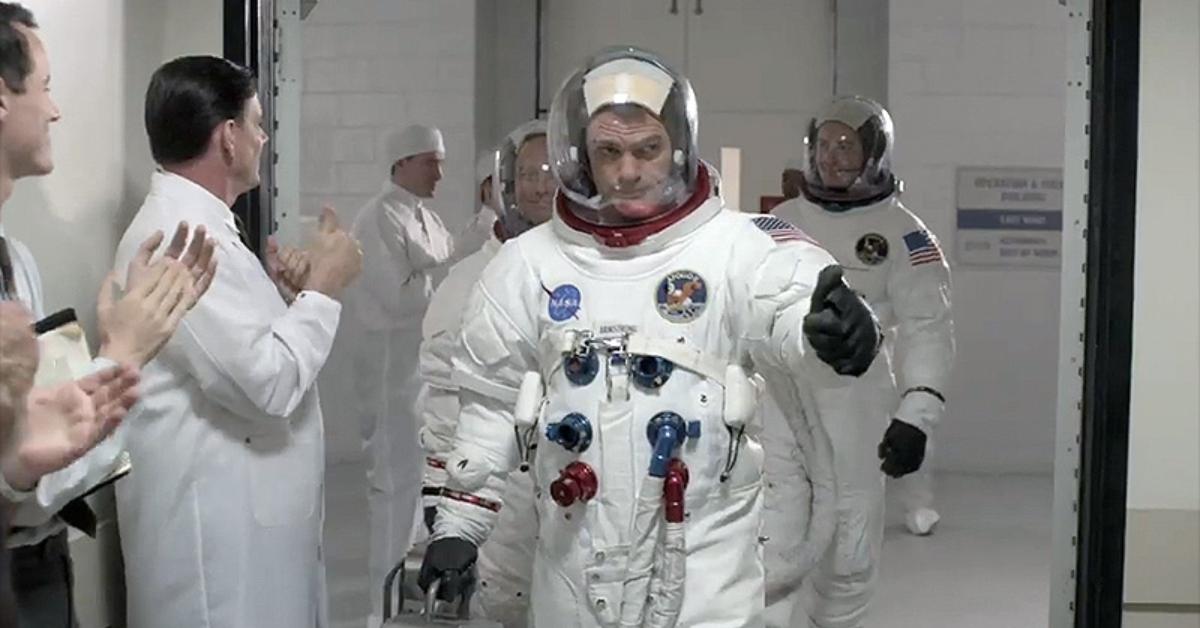 Article continues below advertisement
The new series blends real-life people with some historically accurate events, and other plot points that are completely fictionalized. Chris spoke with us about preparing for his role as the real-life American astronaut in the Apple TV+ series For All Mankind, donning a 60-pound suit for the role, and his take on moon landing conspiracy theories.
Chris Agos on preparing for his role as Buzz Aldrin in Apple TV+ Series For All Mankind.
Though the actor didn't verbally converse with Buzz during the project, he did study up on the icon by watching YouTube videos from that era and reading Buzz's books about his time in the Apollo space program.
Article continues below advertisement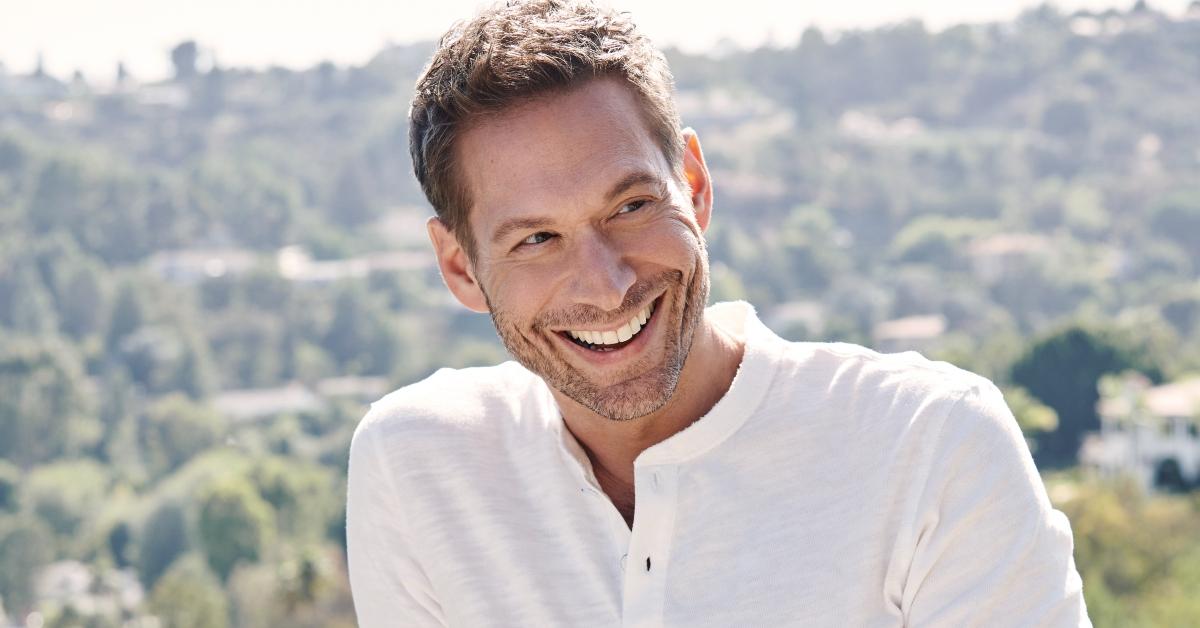 "We worked really hard to get a lot of details historically correct," Chris explained to Distractify during our phone interview ahead of the show's premiere. Playing the iconic astronaut Buzz meant getting a crash course education on the Lunar Module and mission control to accurately depict real astronauts.
Article continues below advertisement
"We just went through the scripts moment-by-moment and made sure that everything that we were saying, our eyes were in the right place, our hands were in the right place, and we were tapping the correct buttons," said Chris. "We wanted to make sure it didn't look like we were faking it."
Besides learning the technical placement of what buttons to press on the Lunar Module, another challenging aspect while filming was acting with a fully functional 60-pound space suit strapped to his body.
Article continues below advertisement
"It's just so disorienting to have all of that weight and the visors fog up and it's loud because the air is rushing into your suit and it's just like, oh my god, I have to act on top of this?" laughed Chris. "It's really difficult to put aside all of those distractions and just have a relationship with your character and with the person that's in the scene with you."
He continued, "The acting part of that was actually really tricky and it took a little bit to kind of get used to, but hands down the best part of this whole experience was the education I got because it was just fascinating to go back and learn all about the moon landing and the technology that brought us there."
Article continues below advertisement
For All Mankind star Chris Agos talks moon landing conspiracy theories. 
Even after 50 years, conspiracy theorists still claim that the moon landing was a hoax staged by NASA to win the space race against the Russians. When asked his thoughts on these theories, Chris told us that he doesn't give any credence to those conspiracies. "It would require such a coverup by such a large group of people. I just don't see how that could happen," he said.
Article continues below advertisement
However, the actor did note that while working on the Apple TV+ series, he was blown away by the elaborate set design, saying, "When I first walked into our soundstage where they built our moon set, they literally brought in tons of crushed stone and built this monstrously huge set with our moon lander and all of the rocks and boulders and it looks so real."
"My first thought was, 'Wow, if Hollywood faked the moon landing, if they did, this is how they did it because it was just like the set was so complete,'" he jokingly added.
Watch For All Mankind on Apple TV+ now.