Ravonna's Mysterious Pen in 'Loki' Hints at Another All-Powerful Villain
The MCU loves sending us on Easter egg hunts and after 'Loki' introduces Ravonna's Franklin D. Roosevelt High School pen, we have some theories.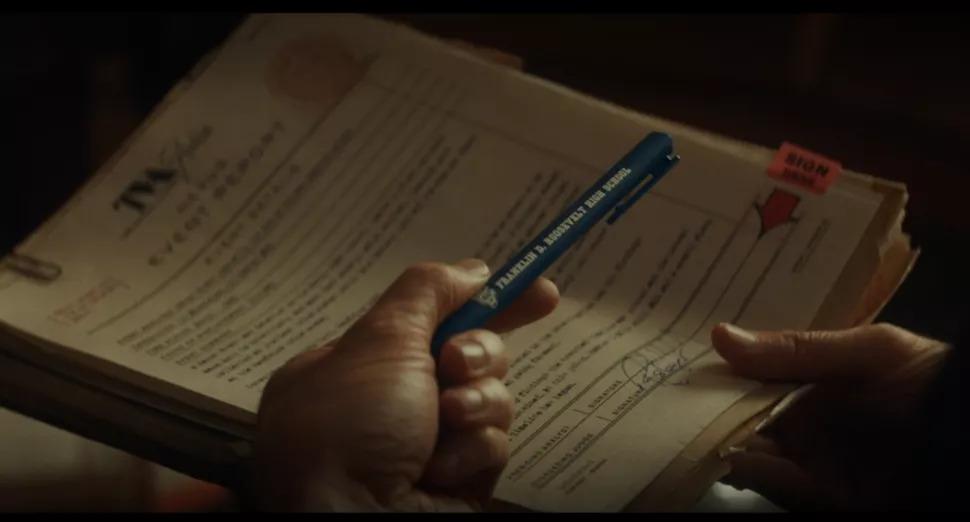 Spoiler alert: This article contains spoilers for Episode 2 of Loki.
Episode 2 of Loki provides even more insight into the Marvel universe but also more questions than we had before. Is the variant (Sophia Di Martino) Lady Loki, or could she be someone else? Are the Time-Keepers actually the villains? And what's the deal with Ravonna's (Gugu Mbatha-Raw) Franklin D. Roosevelt High School pen?
Article continues below advertisement
When Mobius (Owen Wilson) and Ravonna are in the bureaucratic paperwork phase of their mission, Mobius points out that her pen is not one of the "trophies" he's acquired over the course of his TVA tenure.
Whenever a Marvel property points out a seemingly insignificant detail, fans are quick to form theories about what it is. Ravonna's pen has the words "Franklin D. Roosevelt High School" on it, so we can't help but wonder if there is a Franklin D. Roosevelt High School in the MCU.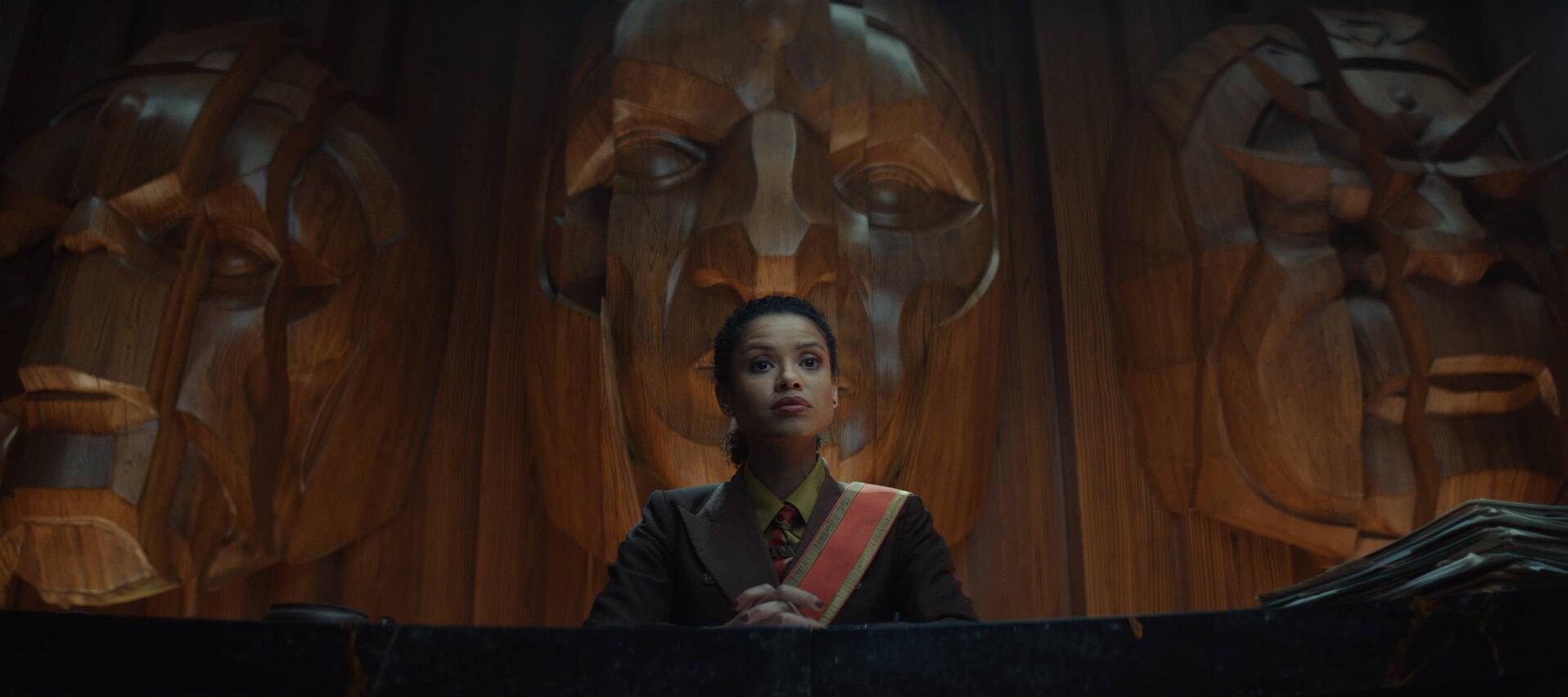 Article continues below advertisement
There is no Franklin D. Roosevelt High School in the Marvel universe, but there is one in Brooklyn.
The Loki writers room definitely wants us to go down a rabbit hole here, so it's unlikely they don't know about the most famous Franklin D. Roosevelt High School in Brooklyn. And which major Marvel character went to high school in Brooklyn? Molecule Man.
While Molecule Man doesn't directly tie into Loki's story in the comic books, his powers are bestowed upon him by outer worldly beings called The Beyonders. Like the Time-Keepers, the Beyonders seem both all-powerful and to exist outside of the multiverse. It's very possible that they're actually the same thing, and this is Loki's way of tying the TVA to Molecule Man.
Article continues below advertisement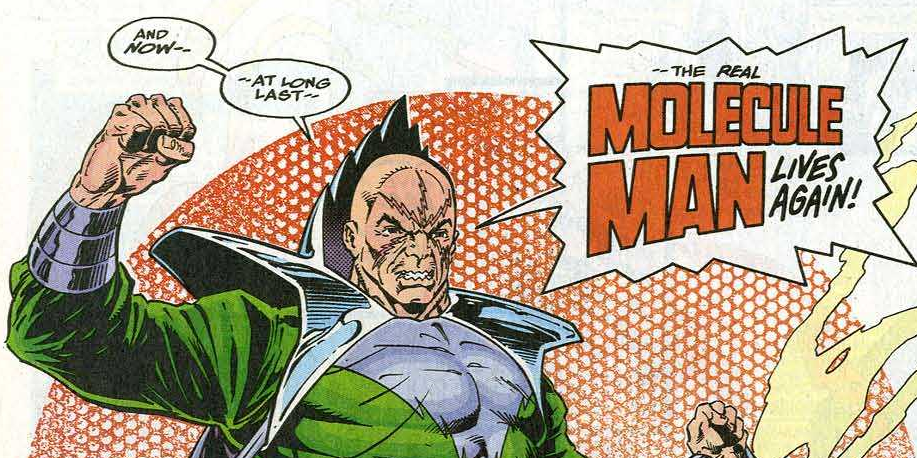 Ravonna's FDR High School pen could hint at Molecule Man's entrance to the MCU.
While there are ways Molecule Man and his backstory could come into play in Loki, it's much more likely that this is a hint to a future Molecule Man.
In the comics, Molecule Man teeters between villains and heroes. He starts as a normal guy bestowed with powers through mysterious radiation at an experimental nuclear facility, which happened simultaneously as a wormhole opened up to the Beyonders' home.
Article continues below advertisement
Molecule Man's alias is Owen Reece, and throughout the comic books, he tries to retire from his powers multiple times, but the Beyonders continually suck him back in.
However, there is another theory. In Molecule Man's early days, he fights the Fantastic Four and is ultimately defeated. He's trapped in an extra-dimensional space where his powers grow against all odds. With his growing powers, he's able to bind himself to a metal wand.
What if, now hear us out, the pen is a version of Molecule Man's wand? This would mean that Ravonna is harnessing a crazy amount of power. Molecule Man has been described as even more powerful than the Beyonders. Will Ravonna turn out to be some sort of Molecule Man supervillain? Anything's possible.
Article continues below advertisement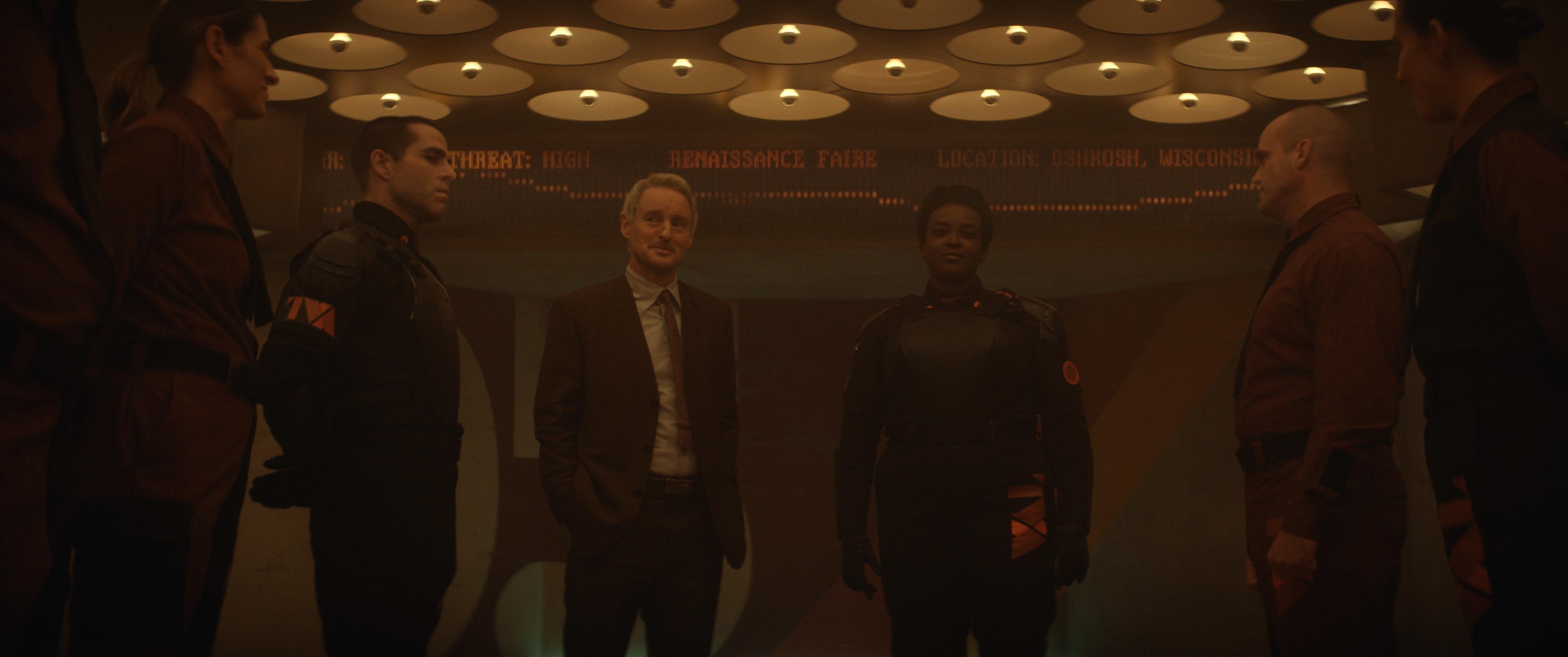 There are some other theories about Ravonna's pen.
While the Molecule Man is definitely the most exciting, there are some other potential theories. Perhaps this is another hint at how insignificant Mobius ends up feeling as just another TVA agent. When he sees Ravonna's FDR High School pen, he remarks that he wasn't the agent to give that to her.
Article continues below advertisement
In the comics, there is actually an infinite number of Mobiuses — could this be foreshadowing his discovery of that? Many fans expect that Mobius will eventually team up with Loki to overthrow the Time-Keepers, so it's possible.
Article continues below advertisement
The final theory is a bit far-fetched, but some also believe that Ravonna's pen is a nod to the entrance of the villain Kang the Conqueror into the MCU.
In the Marvel comics, Kang tries to conquer Ravonna's heart to no avail. Reed and Sue Richards have a son named Franklin, like Franklin D. Roosevelt, and they are actually Kang's ancestors. To tie it all together though, Molecule Man also once possessed Reed Richards.
The intricate web of the Marvel comics, the MCU, and Loki's infinite Easter eggs can leave us with more questions than answers, but to be honest, we're not mad about it.
New episodes of Loki drop every Wednesday on Disney Plus.