Freddie Prinze Jr. Says Watching 'Scooby Doo' Movies With His Kids is "Nerve-Wracking" (EXCLUSIVE)
Distractify caught up with the swoon-worthy Freddie Prinze Jr. to discuss what it's like to watch his old movies as a family, and holiday traditions.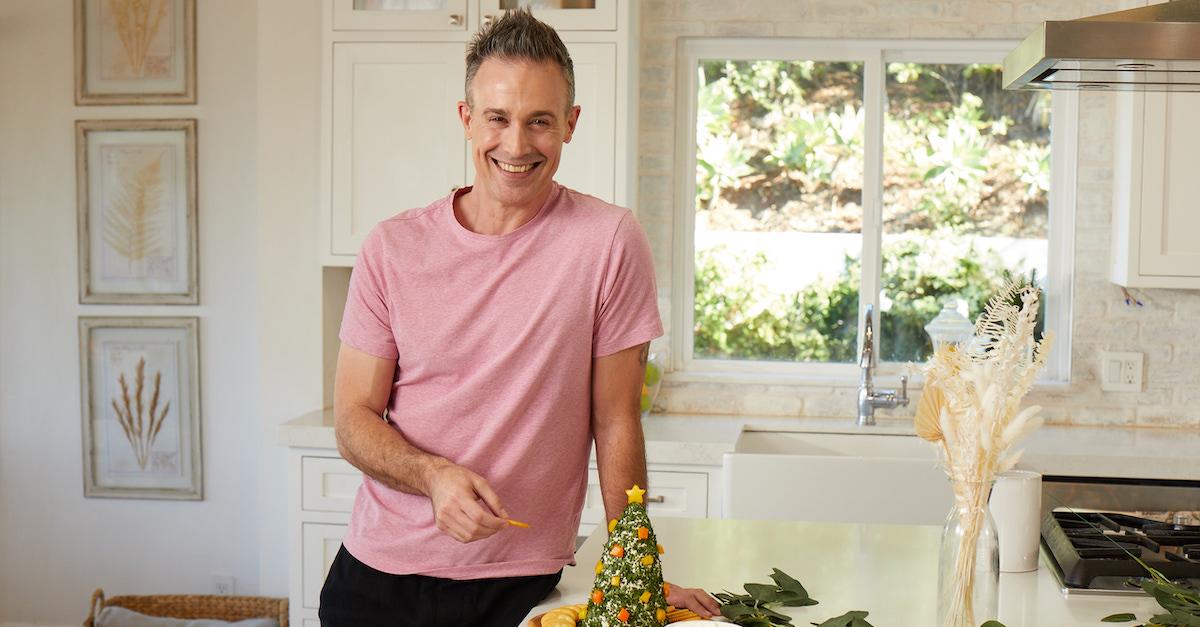 Every millennial remembers swooning over the tall, blonde, and handsome Freddie Prinze Jr. in classics like She's All That and I Know What You Did Last Summer — so it's a little hard to believe that he's now a family man. After marrying the gorgeous Sarah Michelle Gellar back in 2002, the movie star duo not only has two adorable Akita puppies, but they're now parents of two children.
Article continues below advertisement
That said, the FPJ spoke exclusively with Distractify on behalf of his partnership with Heluva! Good Dips, to discuss family life and what he's doing this holiday season.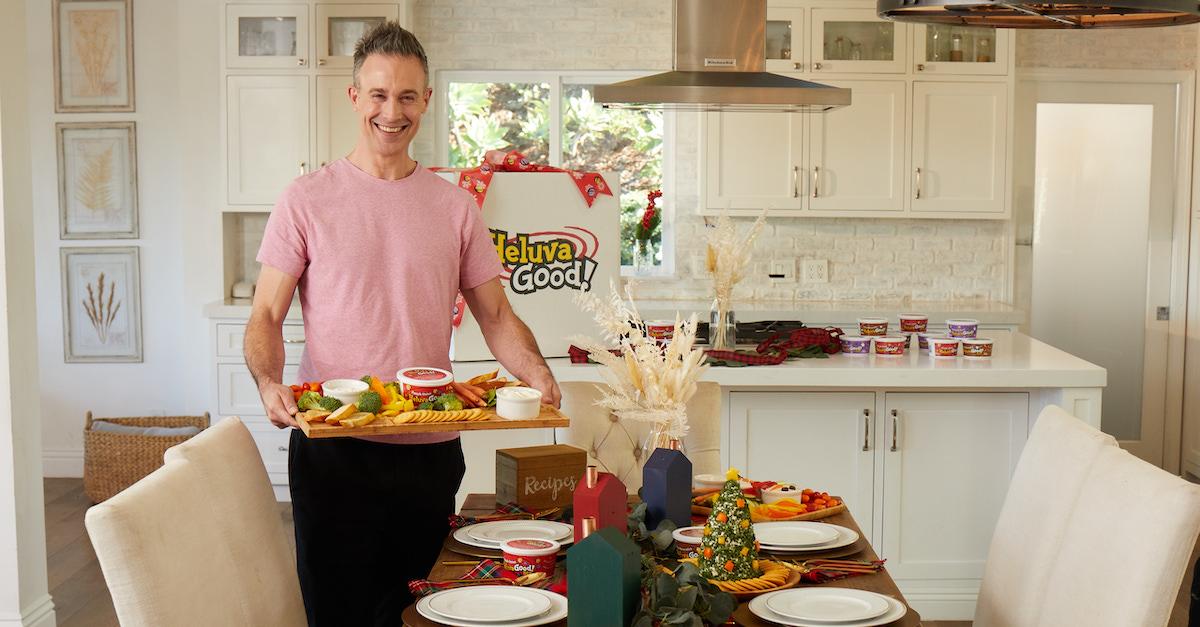 Article continues below advertisement
Right now, the Prinze-Gellar crew is starting to gear up for the holidays.
With Christmas in a week, Freddie is currently coordinating plans for the holidays. He's generally in charge of food — which is where Heluva! Good Dips comes into play.
"I love anything with cheese," he tells us, "which is why I am so excited about this super easy Heluva Good! Holiday Tree Cheese Ball. The best part of this tree is the creamy taste of Heluva Good! Dips classic French Onion Dip. I prefer to use potato chips for my dipping, but pretzels and crackers work too."
Growing up, Freddie tells us that his family generally took in bi-coastal actors, singers, and artists who couldn't fly home for the holidays — so he's always been excited to host big family parties. This year, things will look a little different, but he's excited nonetheless.
"My family was always the stragglers's house. Every artist with a dream moves to LA or New York or Miami. And they're usually too broke to fly back home for the holidays. So we were always that house for everyone," he explains. "We would be 20, 25 deep sometimes. So my kids would have a lot of 'aunts' and 'uncles,' but it was a big family."
Article continues below advertisement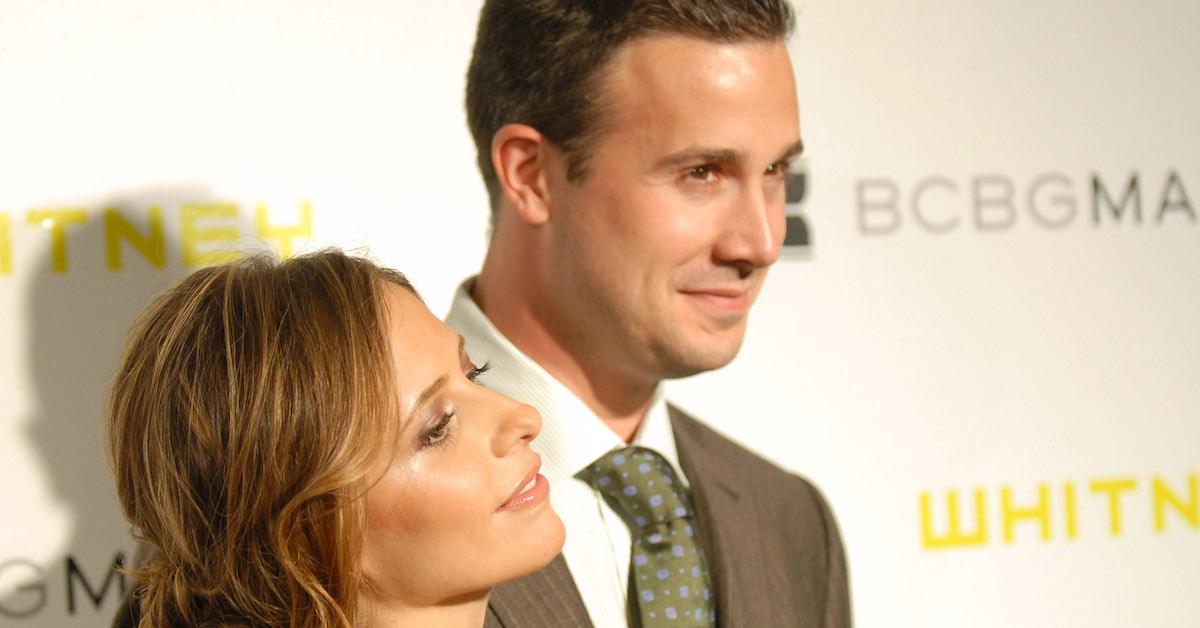 With Freddie's love for entertaining guests, he's become the family chef.
You may have not realized this, but since Freddie took a little step back from acting, he pursued his other lifelong dream: cooking. That's right — the 90s heartthrob published a cookbook titled Back to the Kitchen: 75 Delicious, Real Recipes (& True Stories) from a Food-Obsessed Actor : A Cookbook, which is chock full of delicious recipes and amazing stories. But where did he learn to cook in the first place?
"All of my interest in cooking came from one person, and that's my mom," he says. "My mother's cooking always brought me not just to the table, but to the stove."
Article continues below advertisement
He wrote each recipe to be easy for other folks with families, like himself.
"I wrote the cookbook a few years ago, and it's not just a book of recipes, it's a book of stories. One of the best recipes in the book is my daughter's peanut butter chocolate chip cookies. I try to keep everything very simple, with cooking times under 40 minutes. I'm a parent with two kids so, especially during the holidays when you're going to have more people over, I like to keep things simple."
And while Freddie and Gellar are certainly a team in the world of parenting, Freddie takes on all of the culinary responsibilities — which he says Gellar certainly appreciates.
"I know how to cook, and she doesn't. She keeps me around because I make her laugh, and I keep her full."
Article continues below advertisement
Pressure's on in the Prinze-Gellar household — in addition to holiday prep, their kids have started watching their movies.
At the moment, in addition to preparing for the holidays, Freddie is relatively consumed by the fact that his kids are finally at the age where they're watching their movies. He says it's always incredibly fun to see how they react, especially to the family-friendly Scooby Doo movies.
"My daughter has watched Scooby Doo and some of our other nostalgic films as a family, and it's always great to see my kids's reactions," he explains.
However, Freddie says he feels pressure showing off his talent to his young ones. He's co-starring in a holiday Netflix rom-com that is set to debut in 2022, called Christmas Quinceanera, and has been working on some of the Star Wars TV series — which he's nervous for his kids to see.
"Even now, my daughter was so excited to see the acting I have been doing," he says. "It's nerve wracking because now that I am acting again there's this pressure to show her what her dad can do."