Bride's Mother Kicks out Wedding Guest With a Baby, Internet Surprisingly Sides With Guest
In a viral post, a woman asks if she's wrong for bringing her baby to a close friend's wedding after she was asked to leave the kid home.
Listen, we're all for kid-free weddings — it keeps costs down and allows parents to actually relax and be engaged in the celebration without having to tend to their little ones. On the other hand, some people find it extremely insulting or don't have the time to make other arrangements, like this woman in the "AITA" subreddit.
Article continues below advertisement
The original poster, who goes by the handle u/tchjygh, revealed that a close friend, who was getting married, asked the OP not to bring her baby to the wedding. Now, even though she was asked not to, the OP brought her kid — and let's just say the bride wasn't happy.
Keep reading for the whole story. Plus, stick around to hear what the internet has to say!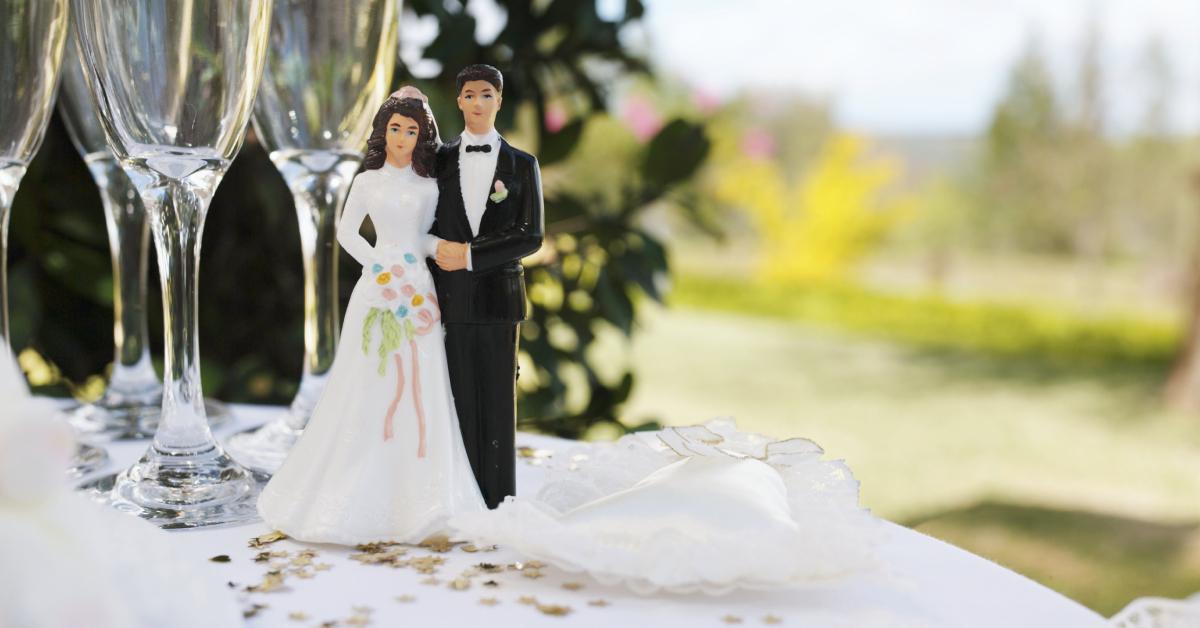 Article continues below advertisement
A woman brought her baby to a wedding even after being asked not to.
The OP said she met with the bride about two weeks before the wedding. She brought her eight-month-old son along for the coffee run, and the bride commented on how "advanced" he was for his age (he was an early walker). The bride didn't say anything else, but later that day, she messaged the OP and asked her not to bring the baby to the wedding.
As expected, the OP is shocked; not only did the invitations state that babies were allowed to attend, but she booked and paid for the whole trip a year in advance. Plus, with only two weeks' notice, it's virtually impossible for the OP to make new arrangements. So, she told the bride it was too late, and she was bringing her son.
Article continues below advertisement
While at the wedding, the OP noticed around four other babies the same age as her son (they weren't walking) as well as three young children around the ages of 4-7. She said her son was great the whole day, but she took him out during the speeches just to be safe.
Article continues below advertisement
After dinner, the OP put her son down for a nap in his pram. She was looking forward to enjoying the rest of the night, but unfortunately, it was cut short once the bride's mother suggested she and her family leave. The OP said this made her really upset, but she left anyway because she felt unwelcome.
"It's kind of ruined our friendship as I feel that she behaved badly," the OP added. "I accept that it's her wedding and she should be able to specify her wants on her day, but I feel like two weeks' notice when I had planned carefully so far ahead in order to be able to attend was unfair, especially since other babies were there."
Article continues below advertisement
The viral post racked in hundreds of comments, with fellow Redditors agreeing that the OP is not the wrongdoer.
"I wanted to say Y-T-A for bringing son after she said specifically not to, but given the fact that you were told babies would be OK, I'm gonna say NTA," one person wrote. "[An eight-month-old] is still a baby, in my opinion. Unless the other babies around your kid's age were excluded or made to leave... But even then, still NTA."
Article continues below advertisement
A second Redditor said, "With only [two] weeks' notice, it's not reasonable of your friend to make that request. Like you said, if you'd known about this from the start, you would have made the appropriate arrangements. If she meant non-mobile babies only, she should have said that. But she didn't."
"Mannnn, I was ready to tear you up, but no way. You are in the clear here," another person shared. "She said babies were allowed; no matter what milestones he has hit or not, he is still the same age on the day of her wedding as he always was going to be. She was being ridiculous, and you didn't [lose] anything."
Article continues below advertisement
As it turns out, the wedding was actually a surprise christening.
In an update, the OP dropped a major bombshell. Upon arrival, she learned she wasn't attending a wedding — it was actually a christening. Um, shady much? How can you not tell your guests about this beforehand?!

Article continues below advertisement
"They'd actually gotten married officially a few weeks before in a small church wedding and had planned to do vows again for everyone attending but changed their mind and made it a christening for their baby instead," the OP said.
The OP continued, "We all found out when we got there. She didn't wear a wedding dress although she'd planned to originally ... they had a small ceremony a few weeks before, but this was supposedly the big wedding. There was no 'obligation' to buy gifts per se, but it was supposed to be a wedding, so of course there were gifts."
What a bizarre twist, right?!