"A Nice Gesture Turns Into a Nightmare": Friend of a Friend Won't Pay Woman Back for Pricey Dinner
After waiting weeks to get her money back from a friend of a friend for dinner to no avail, a woman thinks she may have to accept things.
It's a tale as old as time. A group of friends go out to enjoy a meal and one person pays for the meal and is reimbursed equally by all parties. On the flip side, some folks just prefer to split the bill equally.
Unfortunately, things get complicated when new people come into the equation without a shared understanding. So when a friend of a friend comes into the mix who usually doesn't pay their fair share or none at all, they potentially ruin the friend dynamic.
Article continues below advertisement
This topic has taken shape in various forms, from the infamous birthday dinner debate to girls' night. So, when one woman took to TikTok to share that a friend of a friend doesn't want to pay her back for paying for a shared dinner, social media wasn't too surprised. Here's the scoop.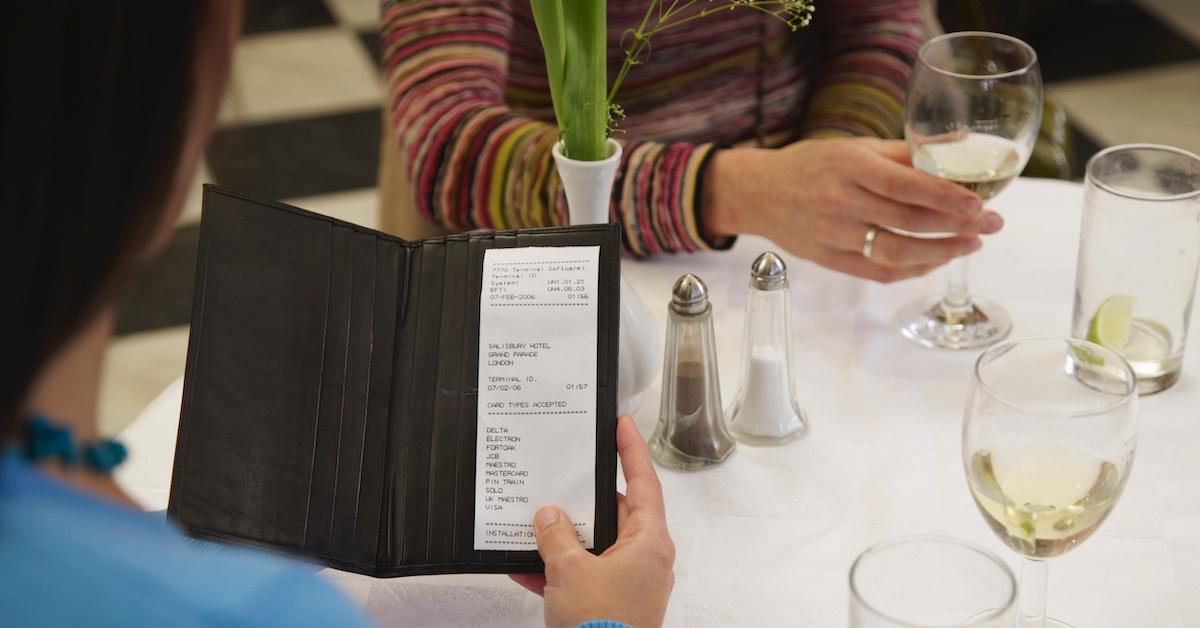 Article continues below advertisement
A friend of a friend won't pay this woman back for dinner.
Audacity will always be on sale. In two TikTok videos, creator Bria Jones (@heybriajones) shared what went down after going to dinner with friends and not being paid back.
In the first video, Bria explained that she usually goes out to dinner with friends and typically uses her credit card to get perks. She said that her friends always pay her back and she's never had a problem.
Article continues below advertisement
"We do the Venmo thing, it's no biggie," Bria said.
A friend of a friend was invited to a dinner and Bria followed the usual standard of paying for the food with the belief that she would be paid back for the food. However, that wasn't the case.
Article continues below advertisement
"This girl has not paid me back for six weeks," Bria revealed. "Did I get scammed?"
Bria reached out to the woman on Instagram multiple times and she read her messages without responding. She texted her and the woman said she would get her the money tonight and never sent the money.
At this point, Bria said that she may just take it as a loss. However, no one should behave this way.
"This is such weird behavior," Bria said. "You don't go to dinner and rack up $240 and not just pay someone back."
Article continues below advertisement
In the second video, Bria replied to a woman who tried to tell her to get over it and take the loss.
TikTok user Isabella — who has seemingly deleted her account after backlash — replied to Bria's initial video with an interesting take on the situation.
"What do you expect her to do? Give you the money the next day like she just has it all? No, you have to wait," Isabella said. "And if you can't wait, you just suck it up and take the gesture."
Article continues below advertisement
Bria then stitched her response and further broke down the issue since some folks don't understand the issue. Bria explained that to make things easier for a waitress, one person would pay for the meal and everyone would send the payee money to settle the bill.
Bria then questioned the stitches she saw in her initial video and asked if her behavior was not common.
Article continues below advertisement
Interestingly, Creator Tea with Casey (@caseyelizabethyt) gave her take on Bria's situation, calling it "a nice gesture that turned into a nightmare." Casey disagreed with Isabella's view on the situation (and also said that she would never go out to dinner with Isabella).
TikTok users agree that the friend of a friend is wrong for not paying her share of dinner.
Unfortunately, some people like to take advantage of a person's kindness. Judging by the comments on all three videos, the consensus is that Bria was not wrong for paying the bill. However, her methods to retrieve her money should have expanded.
"Your friend that invited her should pay you and handle the refund for HER friend directly," one person shared.
"She should have paid IMMEDIATELY, not the next day, immediately. She went out with the understanding that she has to pay her way. What is going on?? Lol," another user shared.
Sadly, it appears that Bria still hasn't been compensated and some folks are still trying to tell her that she's wrong for paying with her credit card. The moral of the story? Don't pay for the entire check. Split the bill.