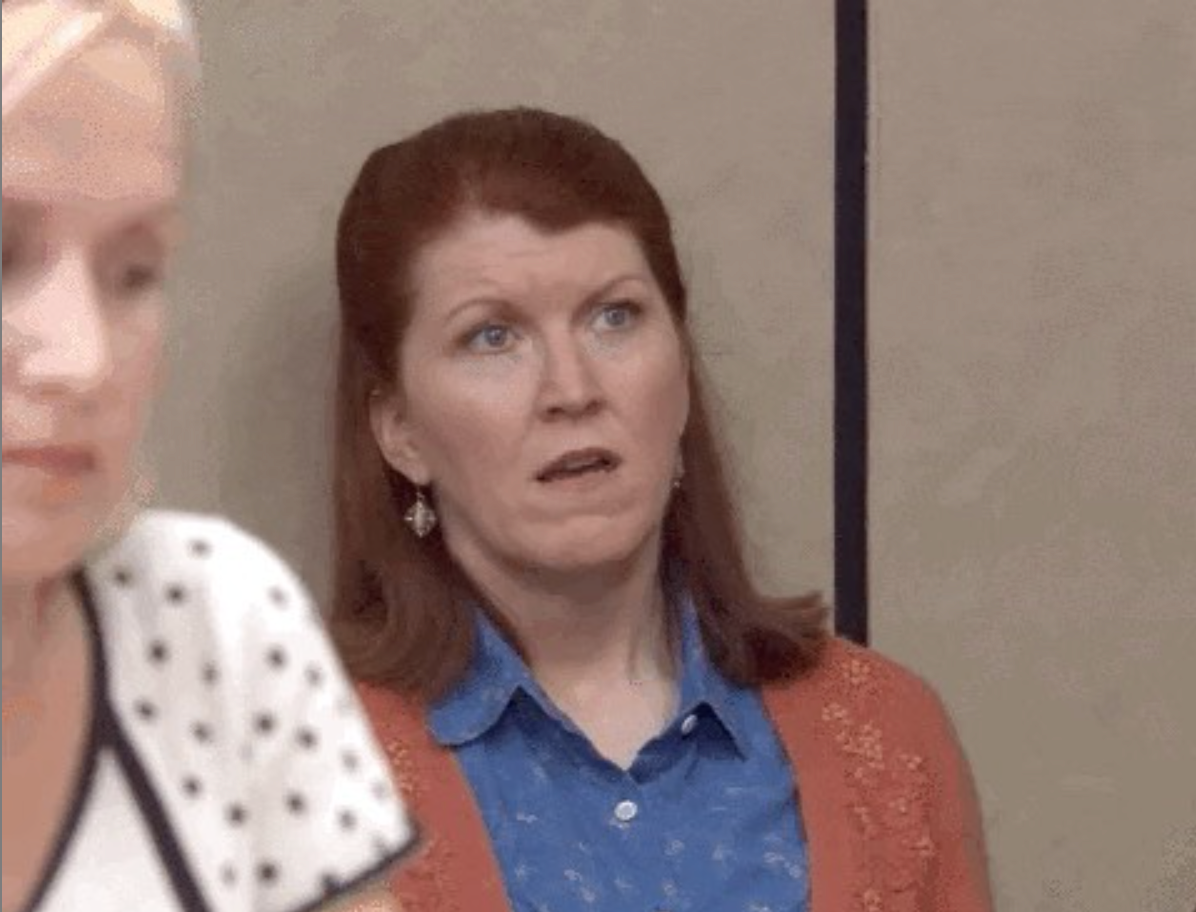 Kate Flannery Shares Fun Facts About 'The Office's' Meredith Palmer [EXCLUSIVE]
After many years on Netflix, The Office has officially left the streaming platform in favor of NBC's new streaming service, Peacock. But before you groan over needing to subscribe to yet another platform, Peacock is bringing The Office to you with loads of never-before-seen content.
Article continues below advertisement
You won't need a Peacock subscription to view the series' first two seasons, though if you want all of the new clips and bloopers, you'll need to join the platform for $4.99 a month. The new content is so exclusive, even some of the cast members don't know what you'll get!
Cast member Kate Flannery sat down with Distractify to tell us a little more about her character, Meredith Palmer, and what kind of exclusive The Office content you can expect to see on Peacock.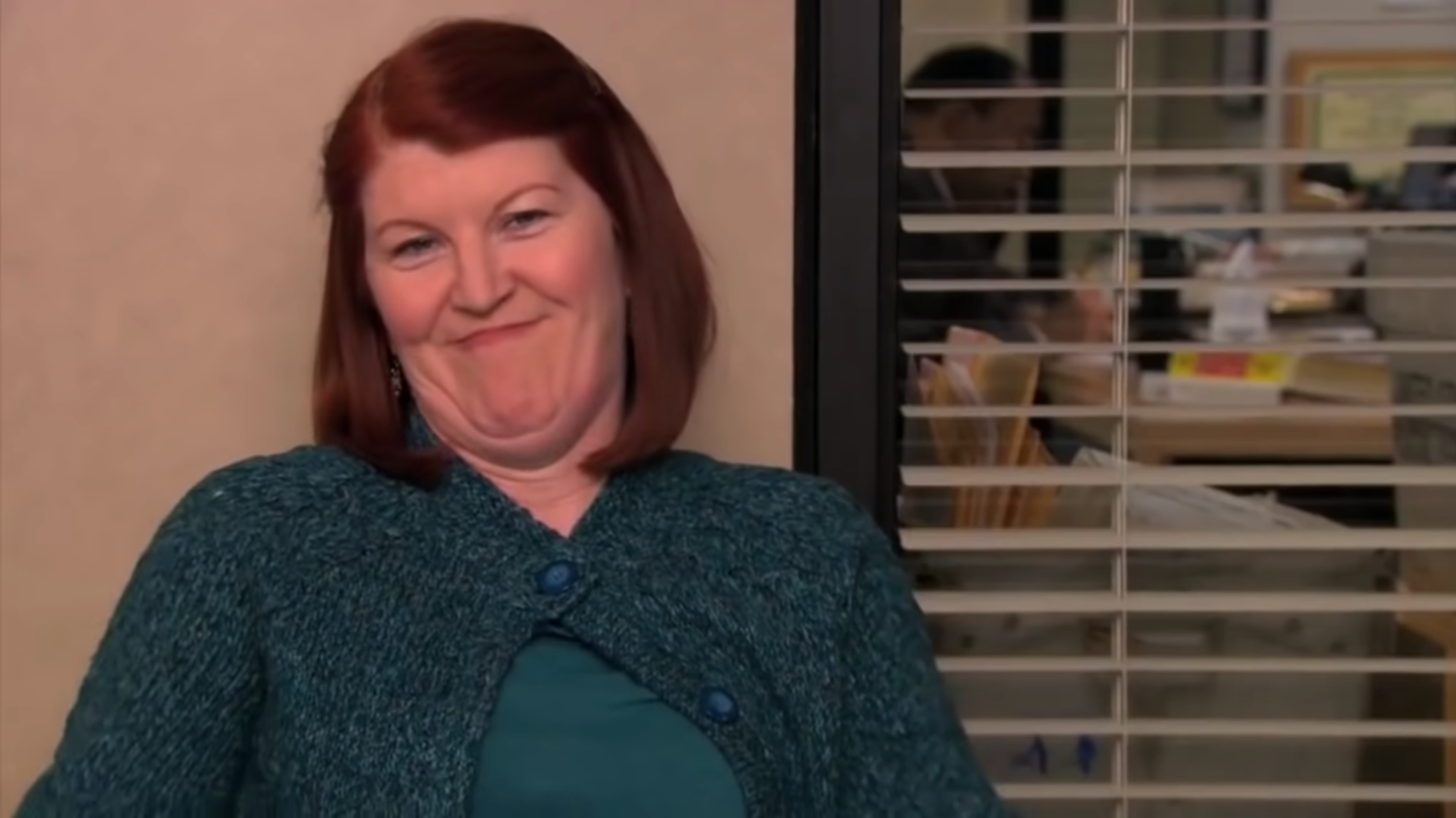 Article continues below advertisement
We were supposed to learn that Meredith is an alcoholic sooner.
It's no secret that Meredith's character is a little...well, messy. And we learn that she struggles with alcohol addiction during the Christmas episode in Season 2, titled "Christmas Party."
Kate said viewers were actually supposed to learn of Meredith's alcoholism during the season's Halloween episode, but it didn't make the cut.
"So there was a little bit of a sad drinking single parent vibe going on," she said.
Kate's boyfriend made an appearance in the series finale.
Occasionally, people from the cast members' real lives will make appearances in shows, and The Office creators found a way to include Kate's IRL boyfriend, Chris Haston, in the series finale.
"During Dwight and Angela's wedding, the finale, Meredith was dancing with [my] real boyfriend," Kate said. She met her longtime partner while on the show, as he's a photographer for NBC. "So when Michael Scott and Dwight are dancing, Meredith and [my] real boyfriend, Chris, are dancing," Kate told us.
Article continues below advertisement
The show's writers considered killing Meredith off.
Viewers probably remember the very dramatic episode where Michael accidentally hits Meredith with his car while pulling into the parking lot of Dunder Mifflin. In the episode, Meredith got off with only a broken pelvis, but on the Office Ladies podcast, it's revealed that the creators actually contemplated killing Meredith off.
"I actually said, 'Do I live?'" Kate said of her reaction to reading the script. "I just kind of made it as a joke, but I was kind of like, 'What's going on?'"
Article continues below advertisement
As we all know, Meredith does not die (spoiler!). She even makes it all the way to the series finale! But apparently, the show's creators weren't sure that would happen.
"I don't know who's not a Meredith fan, but she's like a cockroach — still here!" Kate joked.
We will finally have answers for what happened to Meredith's face in the "Weight Loss" episode.
One of the perks of The Office's debut on Peacock is that certain episodes will include new and exclusive content — and Kate said we'll finally get to know what's going on with Meredith's face in the two-part "Weight Loss" episode.
"She gets like sun poisoning and it just gets worse and worse," Kate said. "Every time we have the group weigh-ins, her face just got weirder and weirder, so I'm excited that that will finally be answered."