'The Office's Brian Baumgartner Talks Kevin's Chili Scene and More — Exclusive
Brian Baumgartner, who played Kevin on 'The Office,' has a new Netflix show, an 'Office' podcast, and a charitable cause he's working with.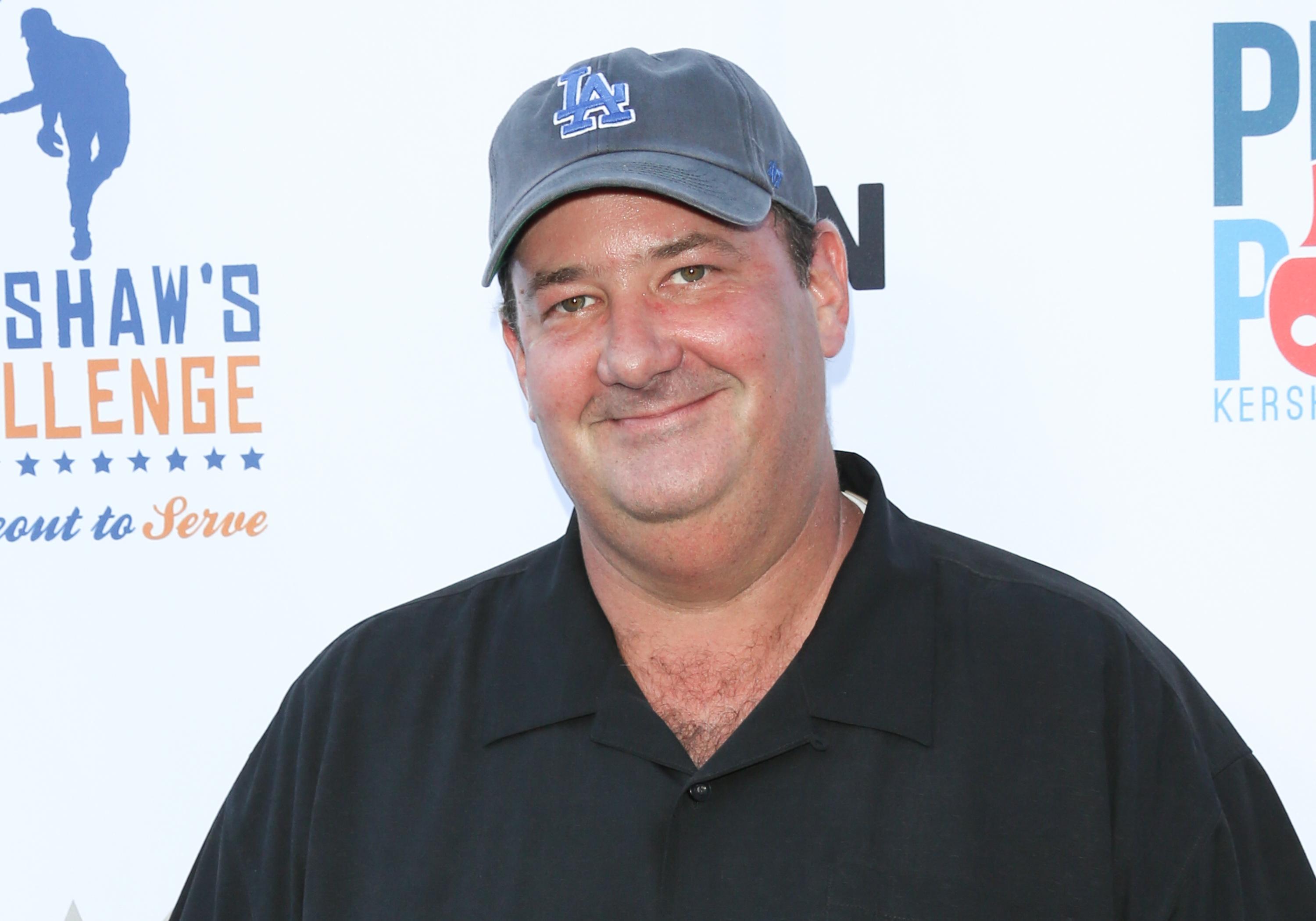 One of the most iconic moments in The Office is Kevin's chili cold open. The scene starts with Kevin explaining that his special homemade chili is the one thing he does right, describing how it brings people together. Then, upon entering the office, Kevin does a very Kevin-like thing and spills it all over the floor. And, as Brian Baumgartner (who played Kevin) told Distractify: It was all done in one glorious take.
Article continues below advertisement
Kevin Malone had plenty of his own quirks on The Office, but in real life, Brian is fully in control of his chili-handling capabilities and he has a lot going for him. Maybe you will always know him best as Kevin from The Office — and he seems totally OK with that. In an interview with Distractify, Brian opened up about the iconic show, his partnership with Schlotzsky's sandwich restaurant, and his work with Netflix.
But why waste time say lot word when few word do trick, right?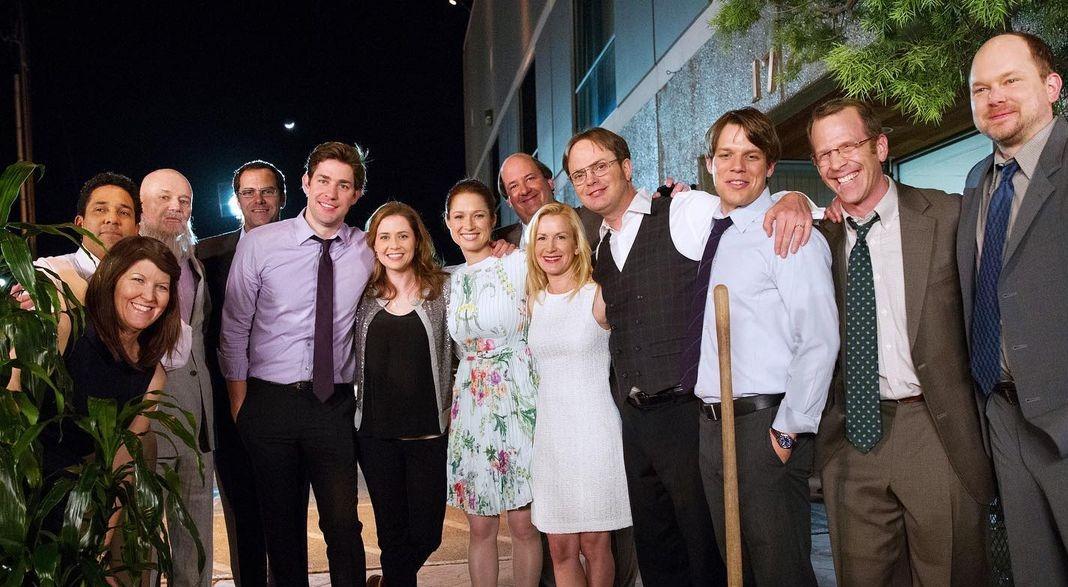 Article continues below advertisement
He remembers Kevin's chili scene from 'The Office' even better than fans do.
In Season 5 Episode 26 of The Office, Kevin is the star of his own cold open in which he brings a huge pot of chili into the office to share with everyone. Sadly, in a very Kevin-like fashion, he spills the entire thing all over the carpet and then spends a good several scenes trying (and failing) to clean it up. Brian explained that he and the crew were able to miraculously get the initial spill done in one take.
"This was not carpet that was going to be easy to clean, so [the crew] had essentially created three huge, gigantic swatches of carpet," Brian said. "They came to me before and they were very nervous. They were like, 'We have three pieces of carpet. That's all we can do.' I turned to them and said, 'No problem. We only need one.'"
Article continues below advertisement
Brian explained that part of the scene, including when Kevin uses a file folder to scoop up the chili and put it back in the pot, was actually improvised. And overall, he was allowed to run with the scene in terms of improvising his own actions. It was most important to get the initial spill perfect, and he did.
Article continues below advertisement
His favorite moment of improvisation from 'The Office' isn't even in an official episode.
Fans of The Office love to speculate about which scenes or lines were improvised. Brian told Distractify how a lot of the time, actors improvised on The Office, but their lines ended up on the cutting room floor because they didn't fit in an episode. This is especially true if the improvised lines went beyond the 22 minutes allotted for each episode.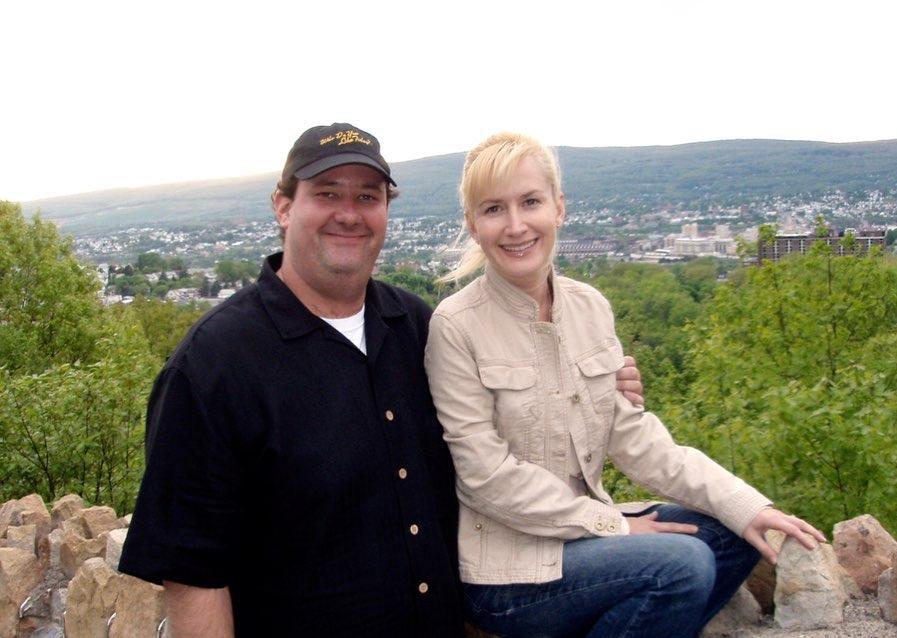 Article continues below advertisement
In the Season 2 Halloween episode, for example, Michael and Dwight's scene wherein Michael pretends that the second head on his shoulder is telling him to fire Dwight, had tons of improv involved. Brian pointed it out as one of his favorite examples of the actors improvising on the spot on The Office, but the scene went on for so long with all of Steve Carell's and Rainn Wilson's lines that much of the final product didn't even make it to air.
Brian's 'An Oral History of The Office' podcast might not be going anywhere just yet.
While The Office isn't the only thing fans have come to know and love Brian for, it has remained an important part of his past and now, his present. He started the podcast An Oral History of The Office on Spotify in July 2020. It plays sort of like an audio documentary that dives deep into not only how the show came together, but also how it became such a phenomenon. What seemed like its final episode was released in September 2020.
Article continues below advertisement
While Brian couldn't say if there will be more episodes in the future, he did say, "I think you will be hearing something about a podcast continuing very shortly."
As it stands, the podcast features interviews with most of his former co-stars and the writers and producers attached to The Office. It's different from Angela Kinsey and Jenna Fischer's podcast Office Ladies, in that it offers more in-depth facts you wouldn't find otherwise.
Article continues below advertisement
He still gets starstruck like the rest of us, thanks to his Netflix animated series 'Trash Truck.'
Brian's newest role is in the animated series Trash Truck on Netflix. It's about a young boy and his friendship with his imaginary friend, who also happens to be a talking, flying garbage truck. Brian plays Walter, one of the little boy's animal friends, and he shared that what most attracted him to the series were those behind it. Disney animator Glen Keane and his son put the series together and, Brian said, getting to work with such a team was a big moment for him.
"This is an opportunity for me to work as a regular on all the episodes of a series and I thought it would be fun," Brian said. "And, you know, Glen Keane is an actual legend. He is the man."
Glen is known for his work on Disney movies like The Little Mermaid, Beauty and the Beast, Aladdin, and Pocahontas.
"Really, it was about the opportunity to work with these guys on a continuing series that I thought was really beautiful," Brain added. "It's a modern-day Winnie the Pooh."
Article continues below advertisement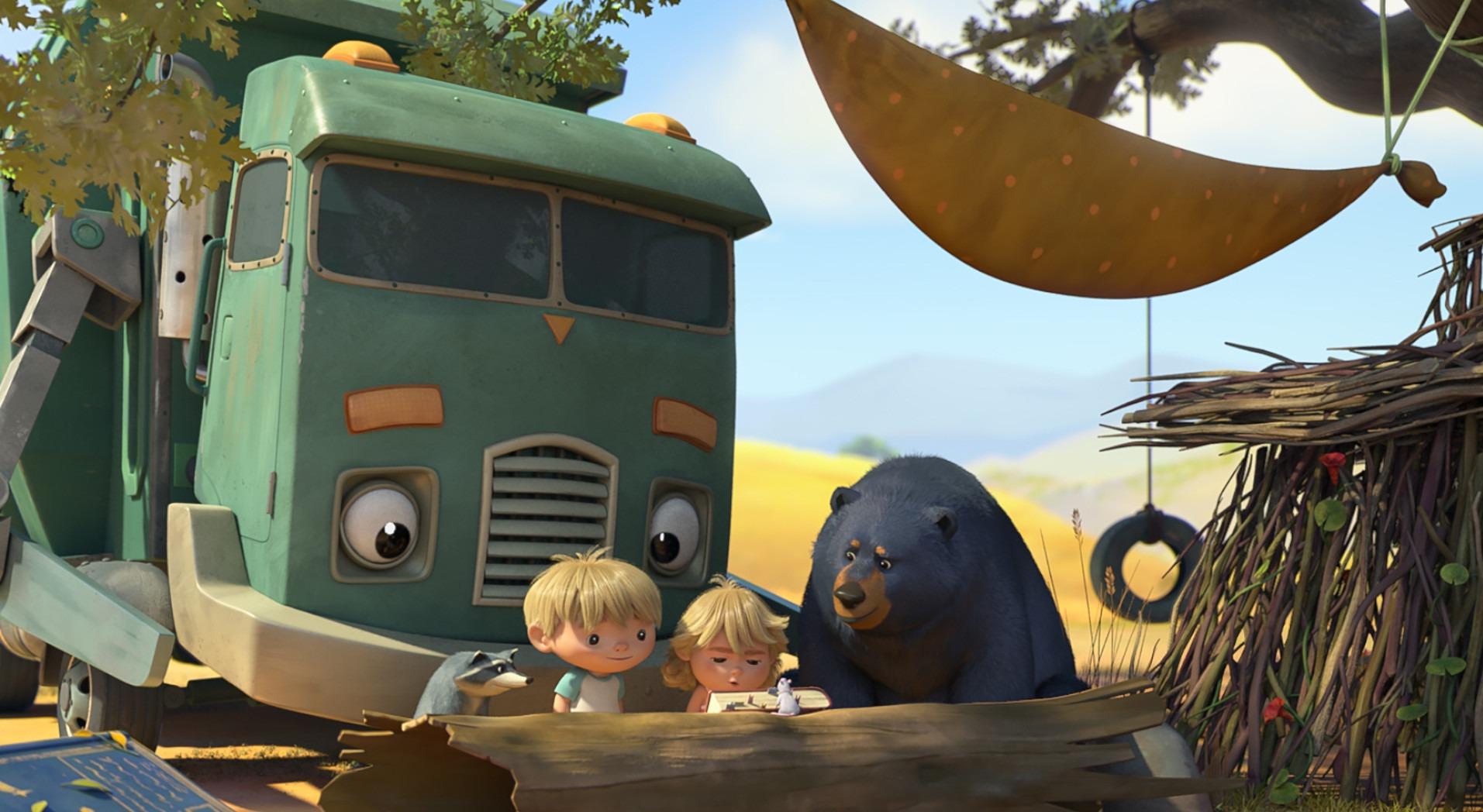 Brian's partnership and contest with Schlotzsky's is helping feed those in need.
Starting on Nov. 18, sandwich restaurant Schlotzsky's is hosting a virtual contest for fans of The Office who are interested in having a Zoom lunch with Brian. All you have to do is tweet @schlotzskys with a photo of your "pitiful work-from-home lunch" with the hashtag #wfhlunchupgrade. The restaurant will then DM you with a specific promo code you can enter into the official Schlotzsky's app to redeem a free lunch.
Article continues below advertisement
In doing so, you are not only entered to win a chance at having a lunch with Brian over Zoom, but also triggering a donation to the organization Feeding Texas. That alone was enough to make Brian excited about the chance to work the restaurant while also having a virtual lunch with some superfans.
Article continues below advertisement
"What immediately attracted me to this opportunity was the fact that it's benefiting Feeding Texas, which is the largest anti-hunger organization in Texas," Brian told Distractify. "They're donating up to 5,000 meals to Feeding Texas. In the course of this pandemic and what's been going on with schools and how hard people in the service industry particularly have been hit during this time, it's such an incredible need. As Michael Scott would say, [it's] a win-win-win."
Being that Brian went to an actor training program at Southern Methodist University in Dallas, and was familiar with Schlotzsky's because of it, he said it "made so much sense" to him to partner with the restaurant and Feeding Texas.
Maybe it won't be quite the same as an authentic "ultra feast" courtesy of Kevin Malone, but it's the next best thing.