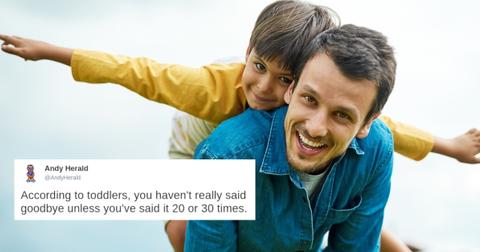 19 Father's Day Memes to Crack Up With Your Pops About
By Mustafa Gatollari
Even though I'm a dad, I don't really care that much about Father's Day. Maybe it's because I know that whatever I've done for my kids, when compared to my wife, it doesn't really stack up.
But when I start thinking about my own father and everything he's done for us, I get all warm and fuzzy thinking about Father's Day. And I think the best thing to do with those warm and fuzzy feelings isn't to get all "deep" and introspective about them.
No, it's better to crack jokes, and what better way than some choice Father's Day memes?
1. Dads + New Balance.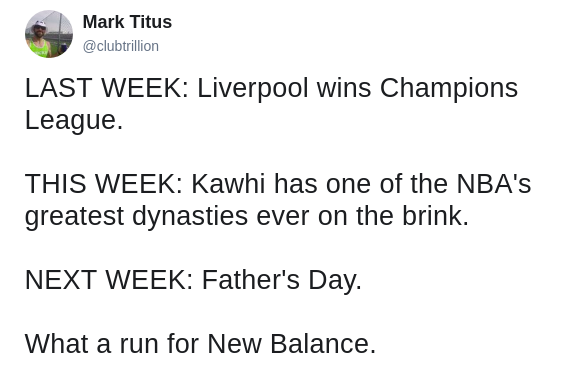 They go together like peanut butter and jelly. Bonus points if they look like they're old from the day you buy them.
2. Some dads don't know the meaning of Father's Day, I guess.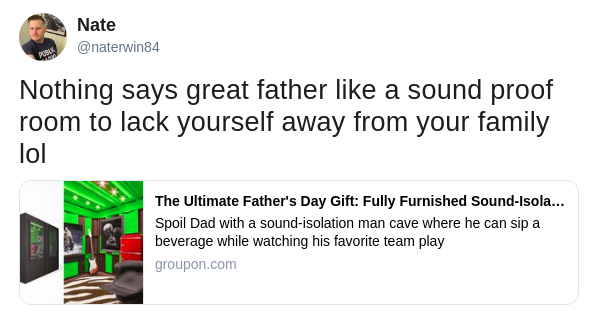 Unless their idea of Father's Day is some peace and quiet for a few hours.
3. Every kid knows the struggle of holding a flashlight and screws for their dad.
Chalk it up to "bonding time."
4. There's a clear double standard.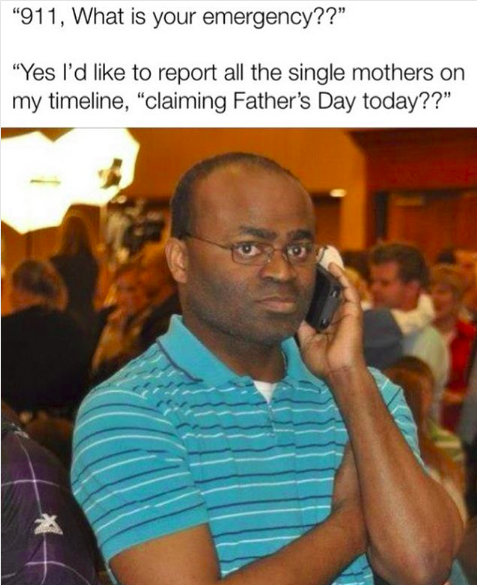 dIs it worth calling 9-1-1 over it? Possibly. But come on, let's give Dads out there a little love, right?
5. Have a very Sam Jackson Father's Day.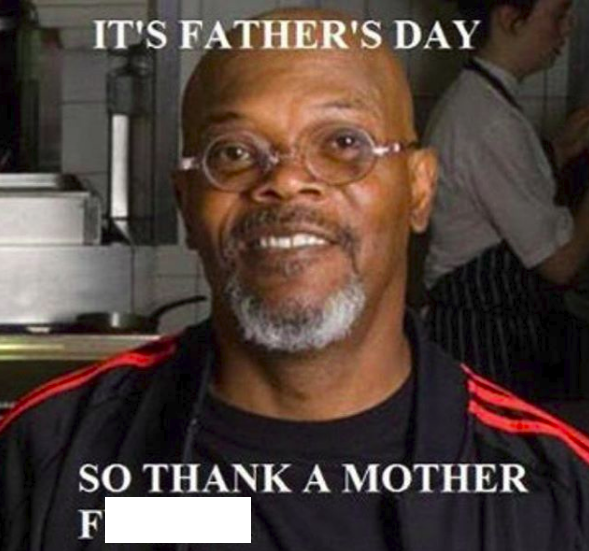 The only day where it isn't an insult, I guess?
6. Technically he's got a point.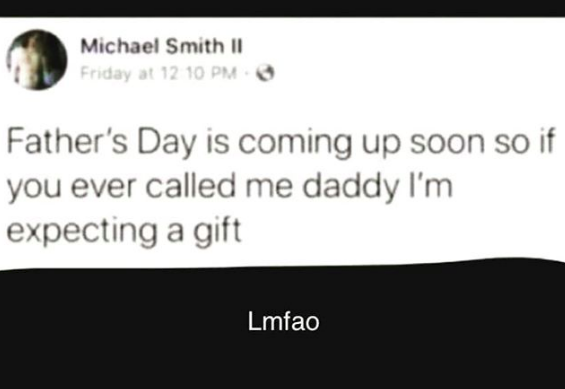 There needs to be an official ruling on this. Sidebar: why do people call their romantic partners daddy while they're getting intimate? Isn't that kinda gross?
7. Look, we love grilling...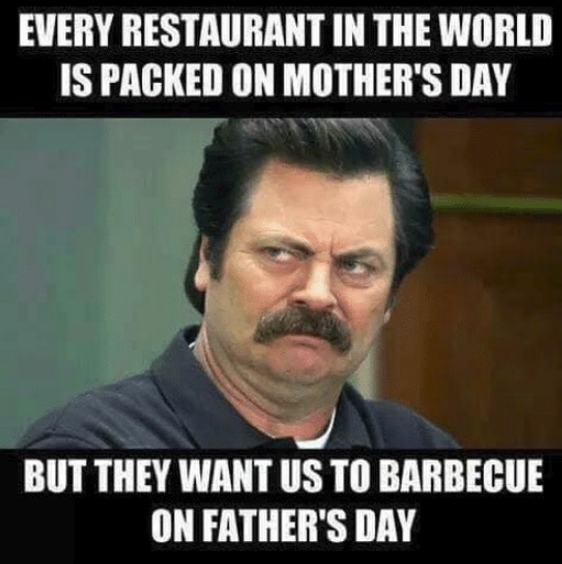 But enough's enough. Why don't you take us out for a steak that someone else cooked? Is it as good as ours? Obviously not, and don't you dare tell us directions to the restaurant. We'll find it just fine on our own, thank you.
8. Don't do your dad dirty like that.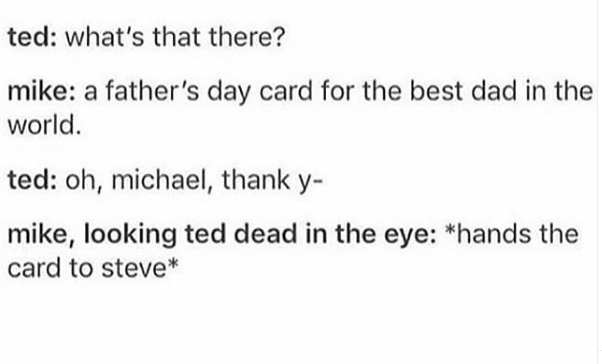 Unless they're a crummy dad, then they totally deserve it.
10. Don't blow up his spot.
Pusha T probably made this meme.
11. Wait just a minute here...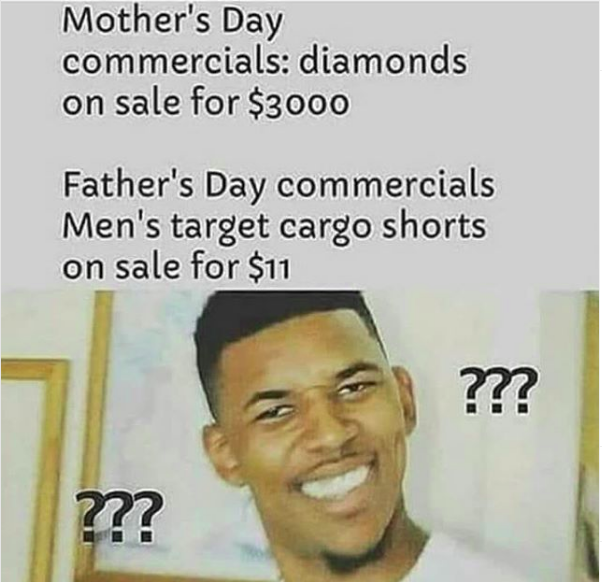 The dad-cargo short connection needs to stop. Like immediately. We're not all archaeologists!
12. Father-child relationships are tough.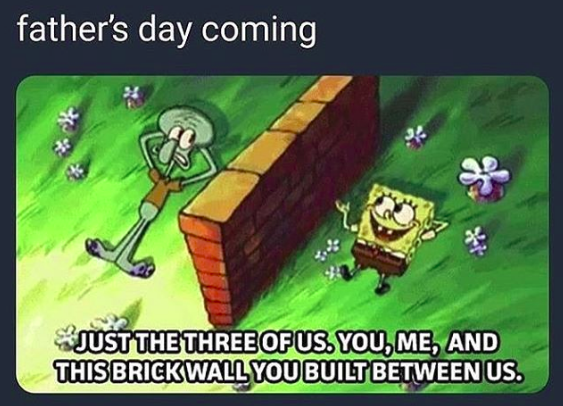 I will say that our generation is getting a little better with communication, but yeah. As a kid who grew up with an Eastern European dad, "opening up" isn't really our forte.
13. Sit down.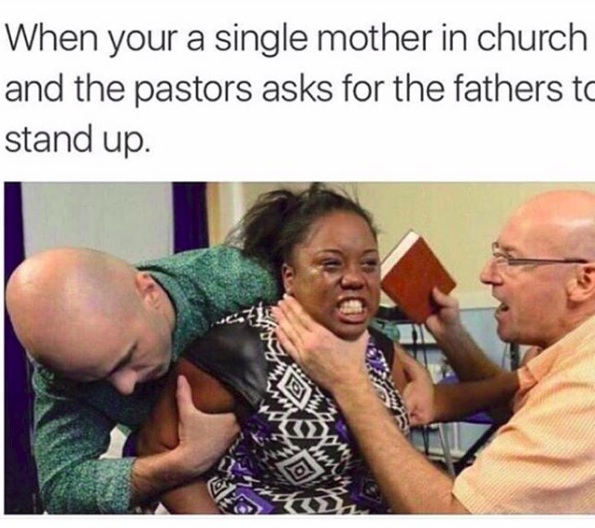 You do a lot and we understand it's a tough job. But seriously, sit down.
14. Ain't no weekend attire like dad weekend attire.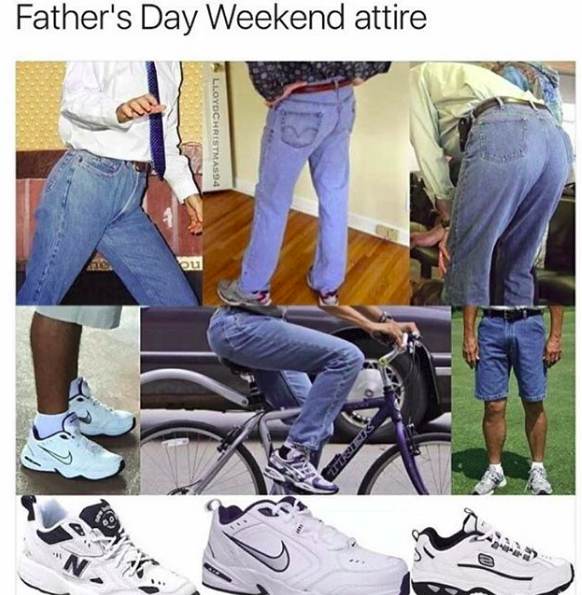 Why is this the official dad uniform?
15. There are certain unspoken rules every dad needs to abide.

Asking for directions or help? Entirely out of the question.
16. Sometimes, we can't control our language.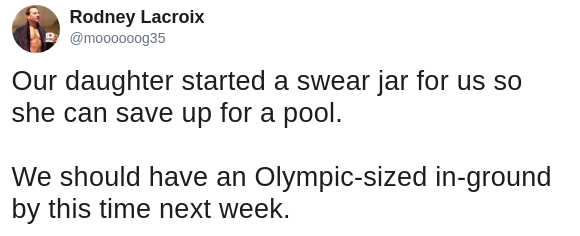 Instead of just not cursing, tell your kids that those words are "grown-up" words. Kids can't drive a car without a license, and they can't use those words without one either.
17. Taking an interest is important.

Even if you're lying through your teeth about the interest that you're taking.
18. They love to destroy everything they come across.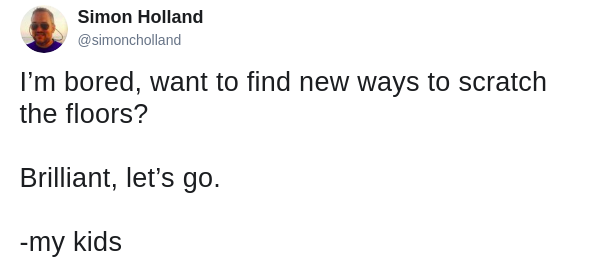 It kind of makes you realize that human beings are just destructive beings not designed to integrate well with nature at all.
19. It's like their allergic to nutrients.

Some days, they'll try whatever you put in front of them, other days, the only thing they want are blue m&ms. And the minis kind, too.