Dangerous Curves Ahead — Celebrate Your Fupa With This TikTok Challenge
The fupa challenge on TikTok is all about celebrating bodies that don't adhere to impossible beauty standards. What is it? Here's the scoop.
There are no factory settings for the female body. At anytime during the day it can go from zero to bloated in mere seconds. A quarter of its life is usually spent gripped by PMS followed by menstruation, which affect the body in a slew of ways. Women also store fat differently which can result in the colorful colloquialism known as the fupa or, fat upper p---y area.
Article continues below advertisement
Sadly, we exist in a world where the female form is constantly under intense scrutiny and irrational criticism. What is acceptable on a woman's body changes often and seemingly without reason. However, some are embracing what we like to think of as a little umbrella for our lady bits. A new TikTok challenge is celebrating the fupa in all of its glory and we are here for it. Let's get into the fupa TikTok challenge. Warning: There are dangerous curves ahead.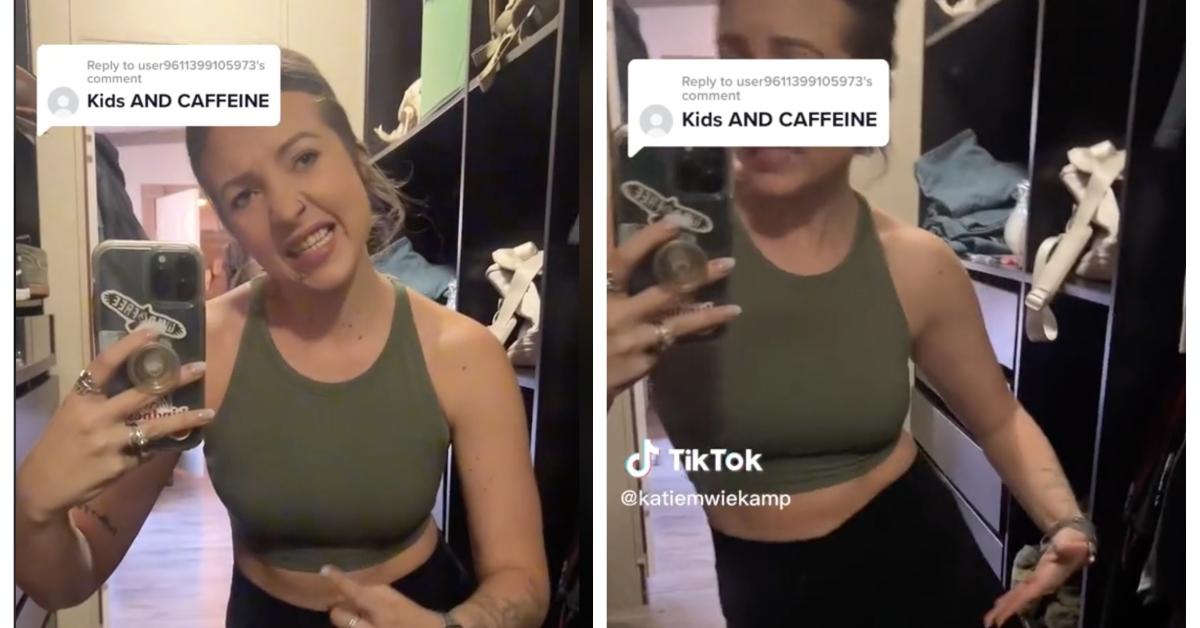 Article continues below advertisement
The fupa challenge on TikTok is for every body.
It all started with a song by country music singer Lainey Wilson. In "Heart Like a Truck," Lainey sings about how she's definitely been hurt, but she won't give up. TikTok user (and Lainey Wilson fan) Katie Wiekamp decided to make that song a little more personal. In her TikTok, Katie stands in front of her mirror belting out some updated lyrics.
"I got a fupa like a truck," sings Katie. "It's been drug through the mud. Runs on kids and ... chips and queso." For the duration of the video, Katie proudly dances while gesturing to the aforementioned fupa. Katie's message was so powerful that Lainey Wilson herself replied in the comments. "This is the real version!" she wrote. However, one more version came down the pipeline.
Article continues below advertisement
Katie struggled a bit on "chips and queso," so one user suggest she switch it up to "caffeine." She happily obliged in a subsequent TikTok.
It looks like Katie and Lainey aren't the only ones who appreciate a good fupa. Folks started using Katie's audio in their own videos. Appreciating one's fupa is a true unifier as people of all ages and sizes joyfully displayed their pride.
Article continues below advertisement
This isn't the first time the fupa has shown up in art.
Voluptuous bodies have been celebrated in the art world for centuries. One of the most famous lovers of a buxom babe was Flemish artist Peter Paul Rubens, whose paintings prominently featured curvaceous cuties. His work is so prolific that the style of body he emulated is often referred to as Rubenesque. But don't get it twisted; the modern male gaze is also all about that bass.
Animator Pierre Rütz began his artistic journey on Instagram where he would post illustrations of "full-figured women as an artistic exercise," per Brit Plus Co. Pierre told the outlet that he is "glad to contribute even a little bit to promote the beauty of women with different shapes and sizes," primarily because these bodies are not often portrayed on television or in films.
Article continues below advertisement
He also draws upon the strength of women as his inspiration. "Looking at them, I am utterly convinced that women are stronger than men in many aspects," he said.
Hopefully Pierre got wind of the fupa challenge on TikTok because it sounds like it would be right up his alley.
"We might have a new Renaissance era coming, which would be a good thing," he said, and we could not agree more.