Train Like Gabi Butler — 'Cheer' Star Talks New Skills, Season 2 & More (EXCLUSIVE)
Netflix's 'Cheer' star Gabi Butler spoke exclusively with Distractify about what motivates her, new cheerleading skills, Season 2, and more!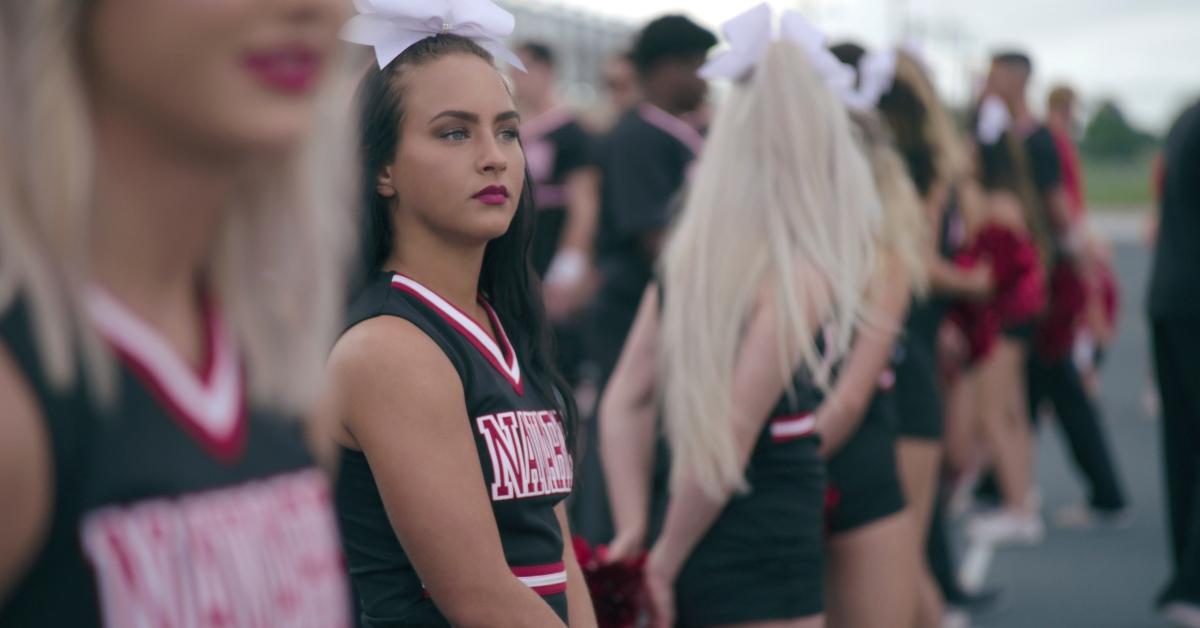 Gabi Butler is known as a "cheerlebrity," but since the Netflix documentary Cheer came out, which showcased the trials and tribulations of Navarro College's cheer team as they competed for their 14th national title, Gabi has become a household name.
The athlete, alongside her teammate and co-star Lexi Brumback, recently partnered with Athleta Girl for its second (Em)Power Hour virtual event.
Article continues below advertisement
The national champions walked viewers through their warm-up routine and stretches to help keep girls (and women) motivated.
Distractify corresponded with Gabi (via email) about why she decided to team up with Athleta Girl, her future at Navarro Cheer, her thoughts on Coach Monica Aldama joining Dancing With the Stars, and much more.
Check out our Q&A below!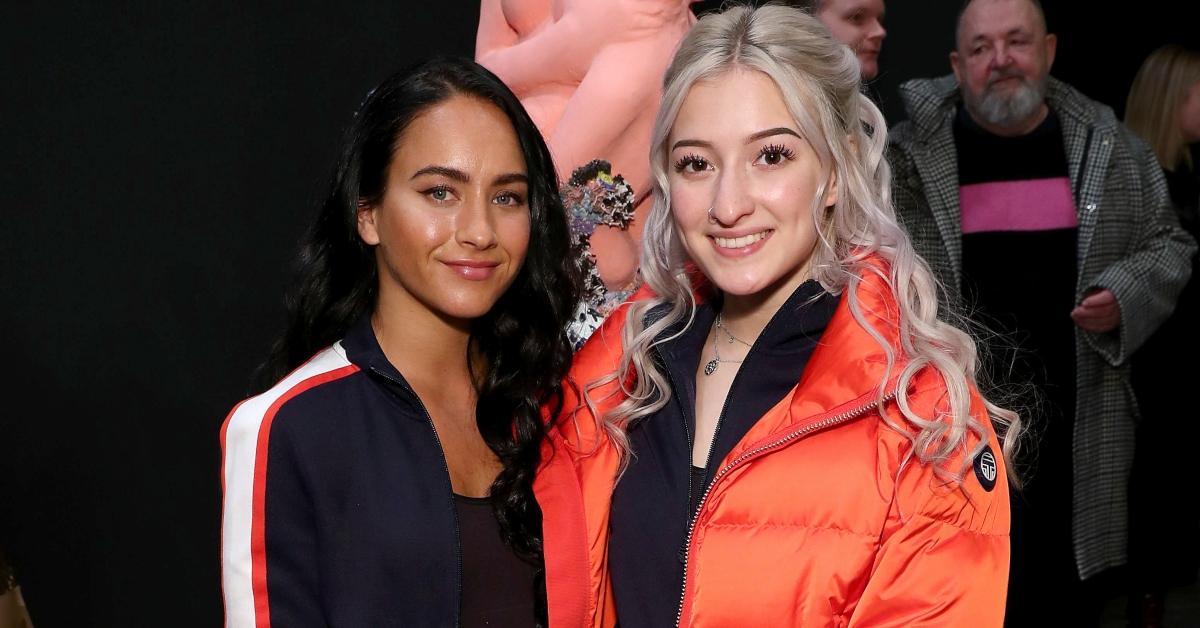 Article continues below advertisement
Gabi Butler dishes on what motivates her, Season 2 of 'Cheer,' and more!
Distractify: What can viewers look forward to when watching you and Lexi Brumback at the Athleta Girl event?
Gabi Butler: We loved giving fans a peek at our warm-up routine and showing them some skills to practice at home. Cheerleading is a team sport and reaching your full potential requires constant dedication, both practicing with the squad and on your own. So much hard work goes into our training but we also want to remind girls to have fun with it! Nothing comes easily and there will always be obstacles to overcome so we hope that sharing our personal experiences in the sport can inspire others.
Athleta Girl is all about empowering female athletes. What is your go-to mantra for yourself and others when you need extra motivation?
GB: I just remind myself that I can do anything if I set my mind to it and work harder than everyone else. Then I remember that I have already been training so hard for years and that I just need to believe in myself and anything is possible!
Article continues below advertisement
You're back at Navarro! What ultimately influenced your decision to come back to the team, especially with more opportunities than ever knocking at your door?
GB: My season got cut short last year because of COVID-19. We were so ready to hit Daytona Nationals with an amazing routine and an awesome team. I didn't want to give up that last experience so I decided to come back for one more year since they extended eligibility for everyone due to COVID!
Article continues below advertisement
Navarro already had a target on its back because the team is known for winning national titles. As an athlete, do you and the team feel even more pressure because now it's the world watching to see if you win your national competition?
GB: There is always pressure, but I don't let the pressure get to me. I am confident in the training and hundreds of hours that we put in at the gym. I let the chips fall where they may and trust myself to deliver and execute what I have worked hard for all season.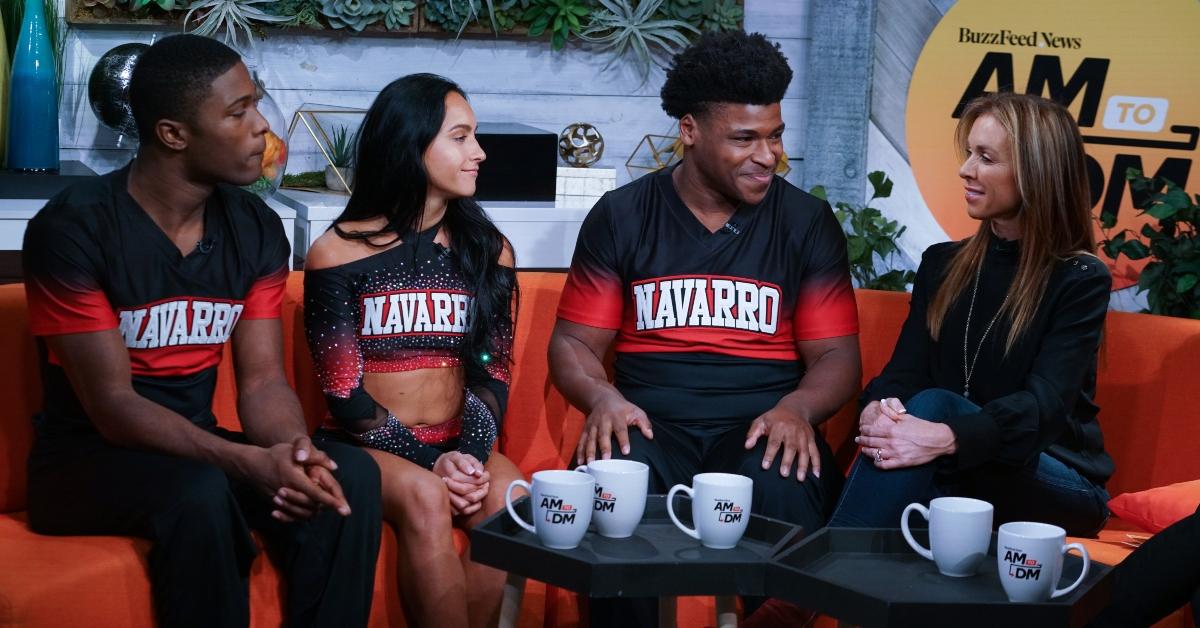 Article continues below advertisement
Any new tumbling or stunt skills you're personally working on?
GB: I'm always working on new skills. My tumbling on dead mat has gotten really strong and I have been working on connecting my fulls in my running tumbling. I have also been working on a lot of new stunting combinations. Keep watching my social media for new skills!
Coach Monica recently hinted to Ryan Seacrest about a Season 2 of Cheer. What can you spill?
GB: Well, there is always the possibility. Of course with the first show being such a hit, I'm sure Netflix would love to come back with another season, but as of now we don't have any confirmation yet that there will be another season. We will all just have to wait and see!
Article continues below advertisement
Coach Monica was also recently announced as a contestant on DWTS. How do you think she'll do on the show?
GB: I think she will kill it. Monica is a winner and has a winning mindset. It will be a challenge I'm sure, but she is always up to taking on new challenges and with her attitude and work ethic, I think she has a good chance at winning!