Meet Monica, the Coaching Legend on Netflix's New Docuseries 'Cheer'
Coach Monica Aldama from Netflix's 'Cheer' is a force to be reckoned with — here's what we know about her personal life and professional achievements.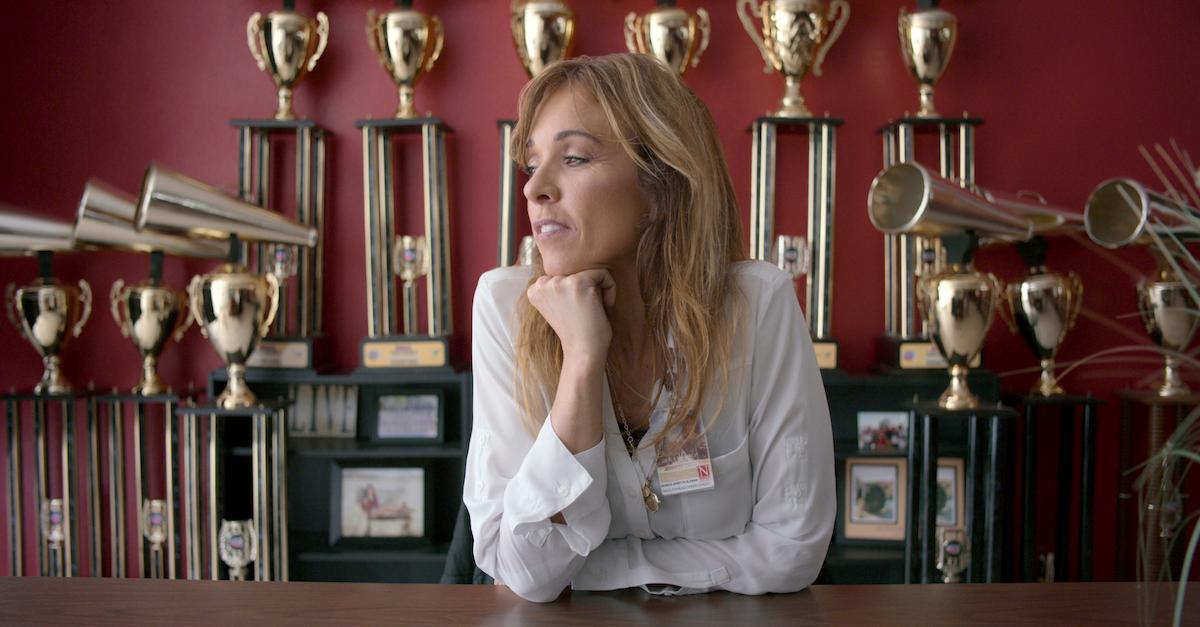 Looking to put a little pep in your step? Netflix's new docuseries Cheer won't do that, but the emotional first season is still worth binge watching. Yes, the show follows a group of competitive cheerleaders as they prepare for Nationals, but it's far from a real life version of Bring It On (though that is a great movie).
Instead of focusing on the rivalries and tight uniforms, Cheer shines a spotlight on the sacrifices, setbacks, and triumphs each member of Navarro College's world-class team has had to face on their journey to become some of the country's best athletes.
Article continues below advertisement
Steering the ship is longtime coach Monica Aldama, who's had an insanely impressive winning streak over her 24 years at the Texas junior college. Here are a few things you should know about the driven and compassionate leader.
Coach Monica from Cheer is a married mother of two.
The newly anointed reality star posted a rare photo of her whole family on Instagram from the night of her induction into the Navarro College Athletic Hall of Fame last September. Her husband Chris, son Austin, and daughter Ally were all on hand to celebrate the momentous occasion.
Article continues below advertisement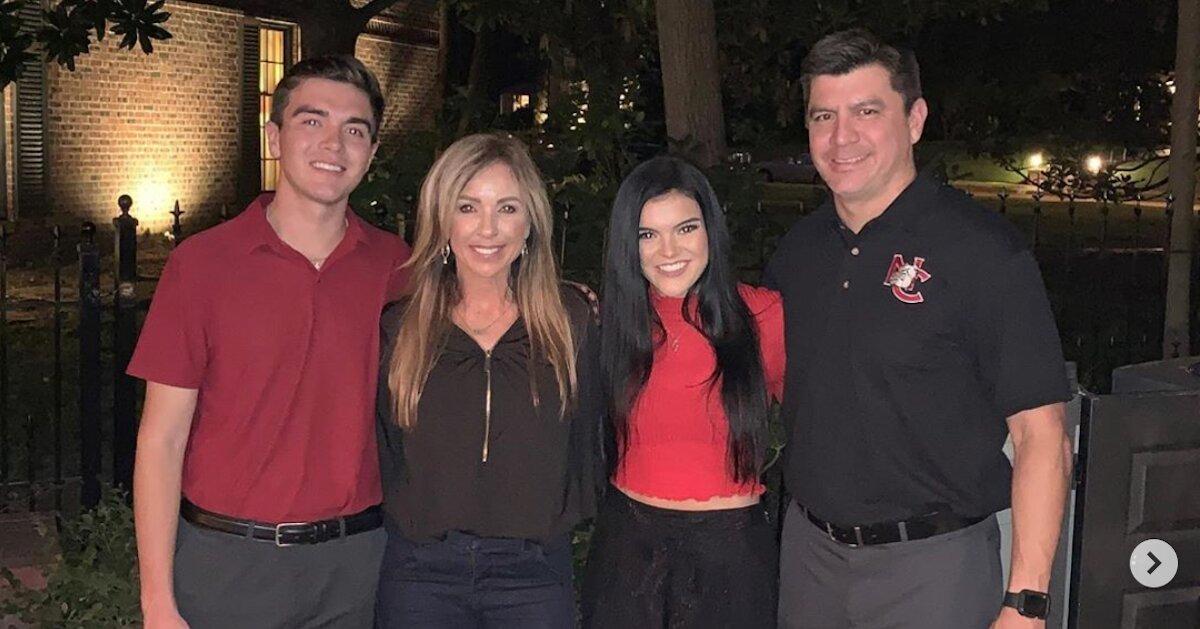 According to Instagram, Ally shares her mom's passion for tumbling and is currently a cheerleader at Southern Methodist University in Dallas, Texas. The brunette beauty is used to being a champion, too: SMU's squad brought home the NCA Collegiate National Championship Intermediate Division I trophy in 2016, 2017, and 2018.
Before Cheer's debut on Jan. 8, Monica published a teaser for the show on her social media pages. "Get your tissues ready because this is a raw and touching story about our struggles and our successes," she wrote alongside the clip.
Article continues below advertisement
The trainer added that the series' six episodes touch on some difficult adult themes. "It is not for your [six-year-old] as it deals with real issues of young college students," she noted. "It tells our story beautifully, and I could not be more proud!"
Monica is no-nonsense when it comes to competition.
Navarro has brought home 14 Junior College Division National Championship titles in the last 20 years thanks to Monica's expert guidance, and Cheer filmmaker Greg Whiteley found her to be a fascinating figure to watch.
Article continues below advertisement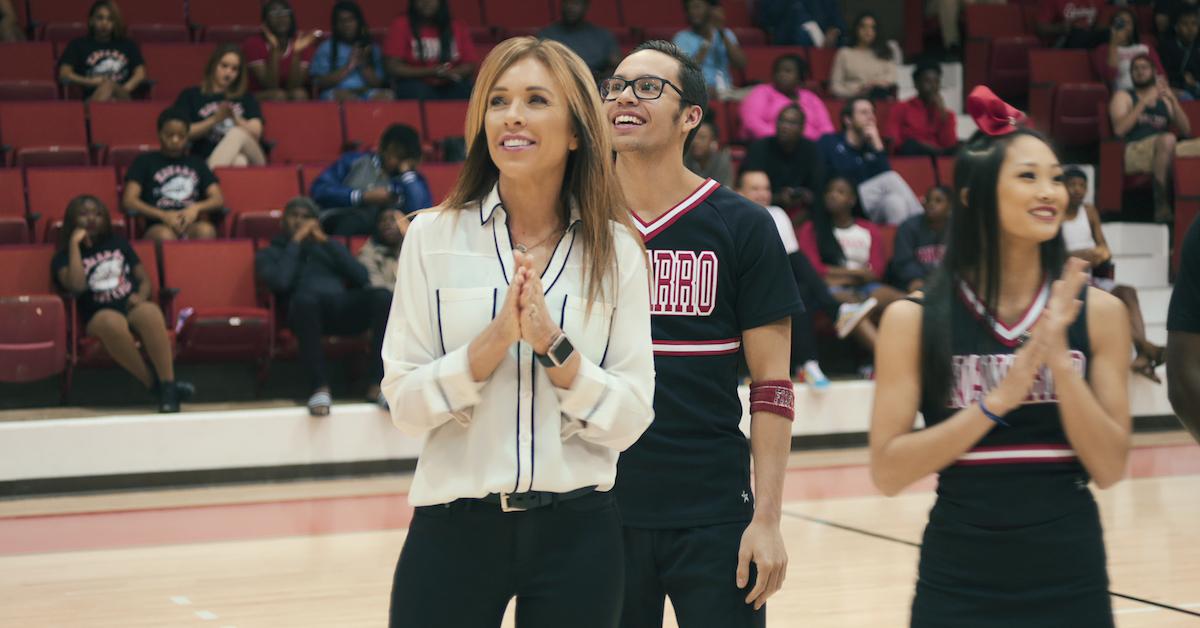 "Monica has a great poker face," the director told the Sioux City Journal. "There are teams that are nipping at their heels — the margin of error is so small. And she says, 'We practice forever until we get it totally right and then we keep practicing until we can't get it wrong.'"
Greg stumbled into the world of competitive cheerleading thanks to his other documentary series, Last Chance U, which tells the tales of small, collegiate football programs across the country. He was highly impressed with the precision and professionalism he found in the Navarro gym.
"They practice about three to four times longer than the football team," Greg stated, adding that Monica could lose a team member on the day of competition and still win with a replacement.
"By the 15th or 16th practice, you see falls from 20 feet and you almost yawn," he admitted. "You recognize these inherent dangers are the price of poker."
The first season of Netflix's Cheer will be available to stream on Jan. 8.