Genius Netflix Hacks That Will Upgrade Your Viewing Experience
This handy guide will show you how to get access to the 'advanced' section of Netflix, maximizing your binge-watching experience. Details inside.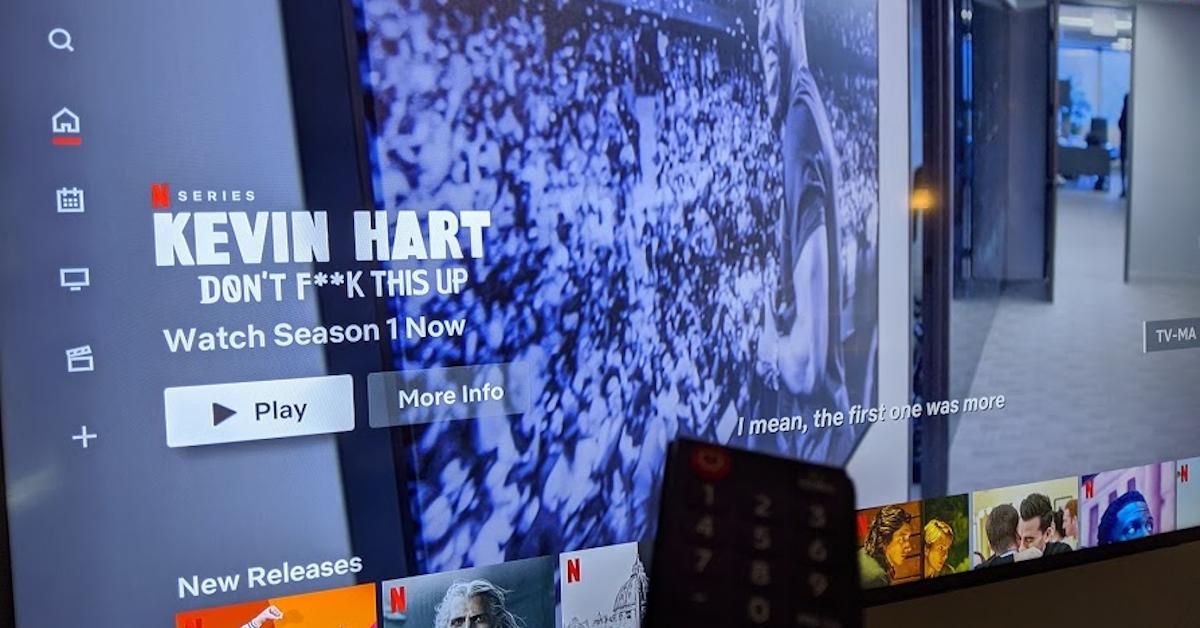 Netflix is popular... almost... too popular. When you've got some 100 million global customers who are subscribed to your service you're going to accumulate quite a lot of content. So much that it's difficult to navigate sometimes. Things can get so overwhelming that a lot of users end up streaming the same things over and over again, like The Office.
These advanced Netflix hacks will show you how to upgrade your viewing experience.
Sound familiar? If so, then you're not an advanced Netflix user. But how do you get to that rarefied rank of subscriber?
Article continues below advertisement
As it turns out, there are plenty of tips, tricks, and little Netflix hacks that'll help you bring your Netflix game to a whole other level.
Your Netflix browsing history and profiles:
If you're not content with the recommended titles that Netflix throws at your welcome screen, then you have yourself to blame for that, partially.
You see, the service heavily relies on a complex algorithm that weighs a lot of different factors.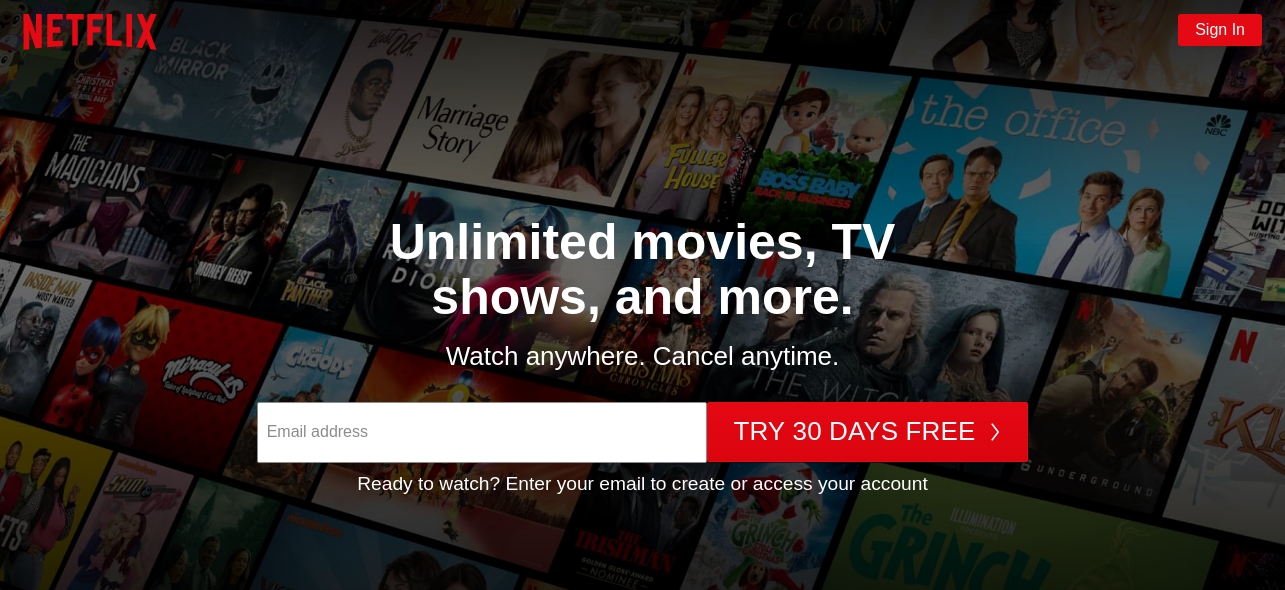 Article continues below advertisement
One of those biggest factors is your viewing history. It's why the streaming giant allows for different profiles. Don't want the kids' Octonauts obsession to muddle with your suggested movies and shows? Make sure you stream that under a different name. Maybe your family uses your profile though, or you've changed your tastes over the years? You can view your streaming activity and refresh your viewing history by heading here.
This Netflix Chrome Extension adds IMDb ratings.
If you're into recommendations from IMDb reviewers and community users, you can attach those to your Netflix experience with Chrome using this little doo-hickey here. You'll have to browse on your computer to see the ratings in a little pop-up window, so it won't help if you're casting from your phone or viewing it on a Smart TV app, but it's a little hack that can help you better decide what to watch.
Article continues below advertisement
Download Netflix titles to watch for later.
This is a feature that's been around for a while but is a lifesaver when you're on the road, want to preserve data, or know you're going to a place with spotty WiFi/ cell service.
That only helps once you've found something you want to watch and if that's your dilemma, then there's a little trick out there for the more adventurous viewers...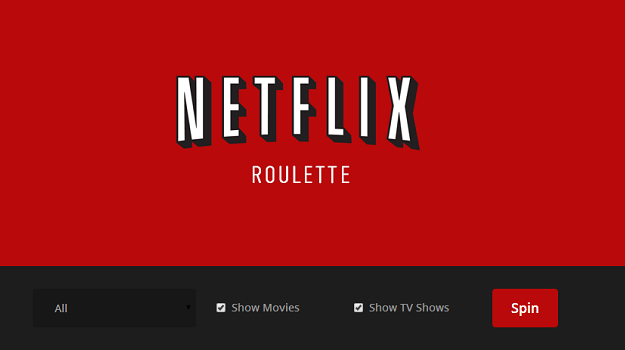 Article continues below advertisement
Netflix Roulette:
This is basically a "feeling lucky" button. Reelgood allows Netflix subscribers to fish for potential titles with various filter arrays and options.
What's coming to Netflix?
If you want to be on the lookout for new shows and series, Distractify also pens a list of upcoming titles, and we've compiled a bunch of stuff that's arriving in January of 2020 so you can stay on top of your potential new binge-watching obsession.
End buffering woes.
If you're using a computer, then hold down Ctrl+Shift+Opt/Alt+S, or check out other options here. Using an Xbox or PS? Press up, up, down, down, left, right, left, right, up, up, up, up for a hidden menu.
Article continues below advertisement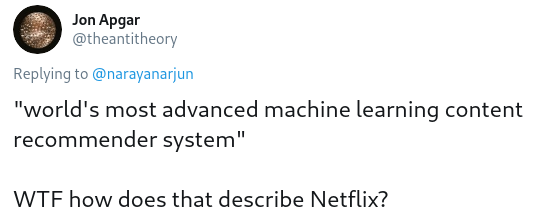 If you're using a Smart TV app or Apple TV or Roku, then you'll need to check out the Playback settings of your page for another esoteric menu to adjust video quality options. Or you could just "optimize" your experience for viewing Netflix by checking this out here. You could also just watch programs at off-peak hours if it really becomes a problem, which only works if you're in total control of your schedule.
Article continues below advertisement
Kick others off your Netflix account.
Hard to keep track of all the people who've accessed your account in the past? Even though you're not "supposed" to share your password, we still do it. Kick those freeloading nerds off by going to My Account -> Sign out of all devices. Then change your password just in case.
Customize subtitles.
Hate the way subs look on your favorite show? Go to Account -> Your Profile -> Subtitle appearance. You're welcome.

Article continues below advertisement
Netflix computer shortcuts:
"F" immediately goes full screen, "Esc" takes you out. PgDn pauses the show, PgUp resumes play, and the Spacebar does the same thing. "Shift+right arrow" fast forwards, "Shift+left arrow" rewinds. "M" mutes on and off in case you need to silence a hot and heavy sex scene or foul language when someone walks in the room.
Turn shows into audiobooks.
Not all titles do this, but, if you want to listen to your shows with a narrator describing key moments, you can.
Watch with a friend online.
Rabbit creates a Skype-esque window of your friend's face so you can watch shows together with people online and converse and see their reactions in real time, it's pretty nifty, but you'll need to be on a computer to use it.
And if you like watching Netflix in bed while you're lying down, Netflix Flip is a cool service that rotates your view so you can watch your favorite shows without hurting your neck.
There are probably tons of other "Netflix Hacks" out there, but these little tips and tricks will get you to that level of an "Advanced" Netflix user for sure.