Here's What to Expect From Netflix's Chilling Docuseries About Aaron Hernandez
How did Aaron Hernandez go from being an NFL star to a convicted killer? The Aaron Hernandez Netflix docuseries examines the final years of his life.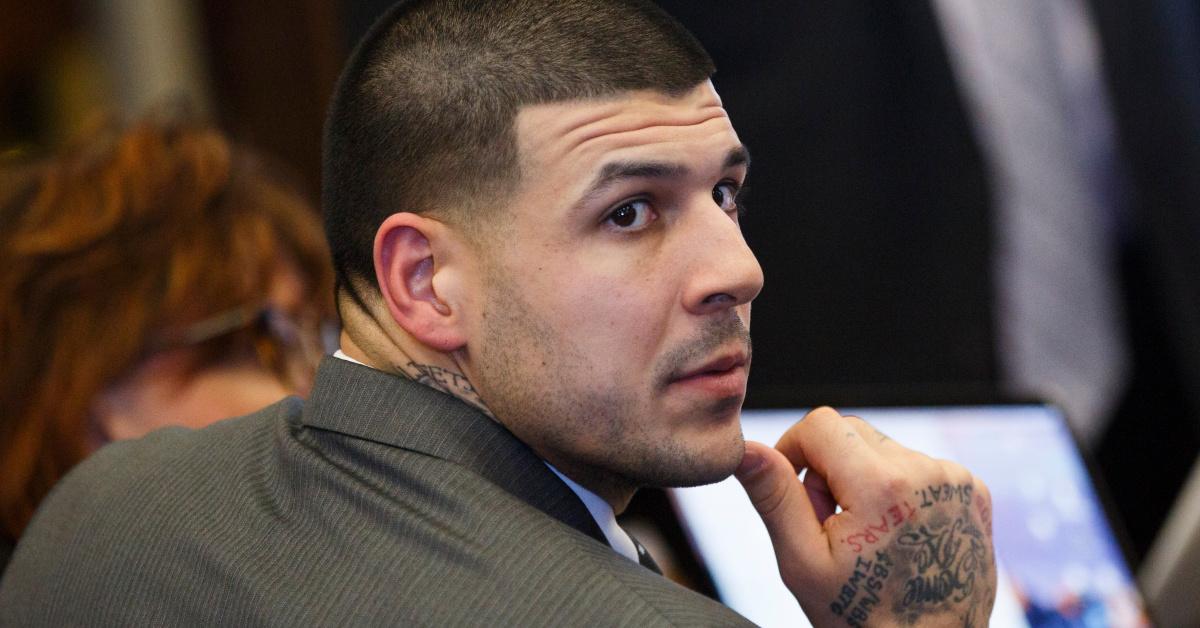 On June 18, 2013, police arrived at the home of New England Patriots tight end Aaron Hernandez. One of his friends had been murdered and police had linked Hernandez to the crime. Hernandez assured coach Bill Belichick and Patriots owner Robert Kraft that he was innocent, but a few days later, he was charged with first-degree murder. On April 19, 2017, Hernandez was found dead in his prison cell having committed suicide.
Article continues below advertisement
Netflix will feature the tragic tale of Aaron Hernandez in a new documentary.
The twisted, tragic tale of Aaron Hernandez's last few years of life is at the center of the upcoming Netflix docuseries Killer Inside: The Mind of Aaron Hernandez. The three-part series features interviews with Hernandez's friends, fellow athletes, and insiders and examines how he went from NFL star to convicted killer. Until the Aaron Hernandez Netflix docuseries comes out, here's a refresher on what happened.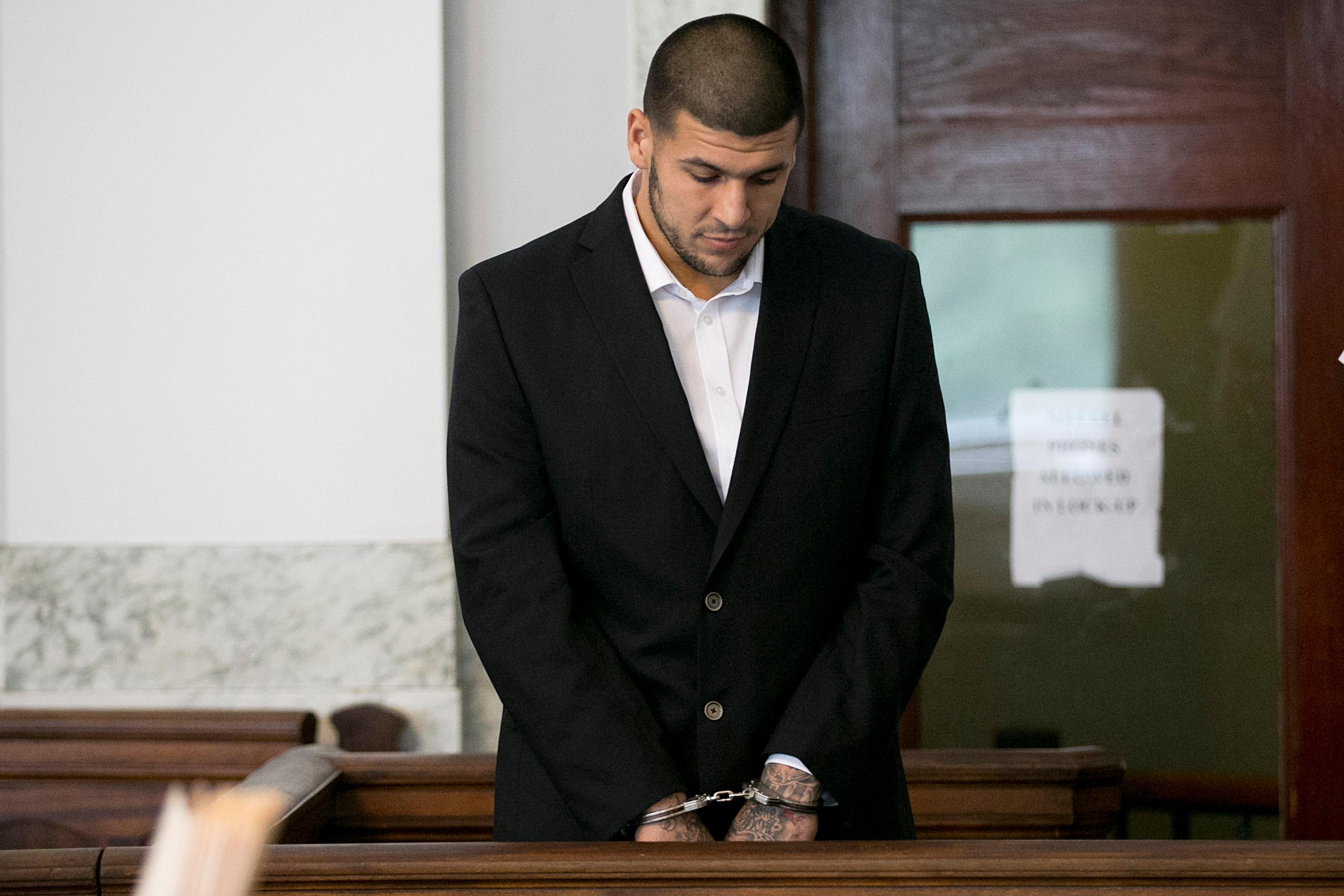 Article continues below advertisement
Who did Aaron Hernandez kill?
Hernandez was found guilty of the murder of Odin Lloyd, a linebacker for the semi-professional football team the Boston Bandits. At the time of Lloyd's death, he was dating Shaneah Jenkins, the sister of Hernandez's fiancée. On June 17, 2013, Lloyd was shot and killed in an industrial park located one mile away from Hernandez's house.
During the trial for Lloyd's murder, Hernandez was also indicted for the double homicide of Daniel de Abreu and Safiro Furtado which occurred in 2012. However, Hernandez was later acquitted on those charges.
Article continues below advertisement
Will Aaron Hernandez's daughter receive money from his pension?
Hernandez was convicted of first-degree murder and sentenced to life in prison. However, while his case was being appealed, he committed suicide. This initially enacted a doctrine known as abatement ab initio, which essentially states that if a defendant dies during an appeal, their conviction is vacated — in other words, they revert back to being innocent until proven guilty.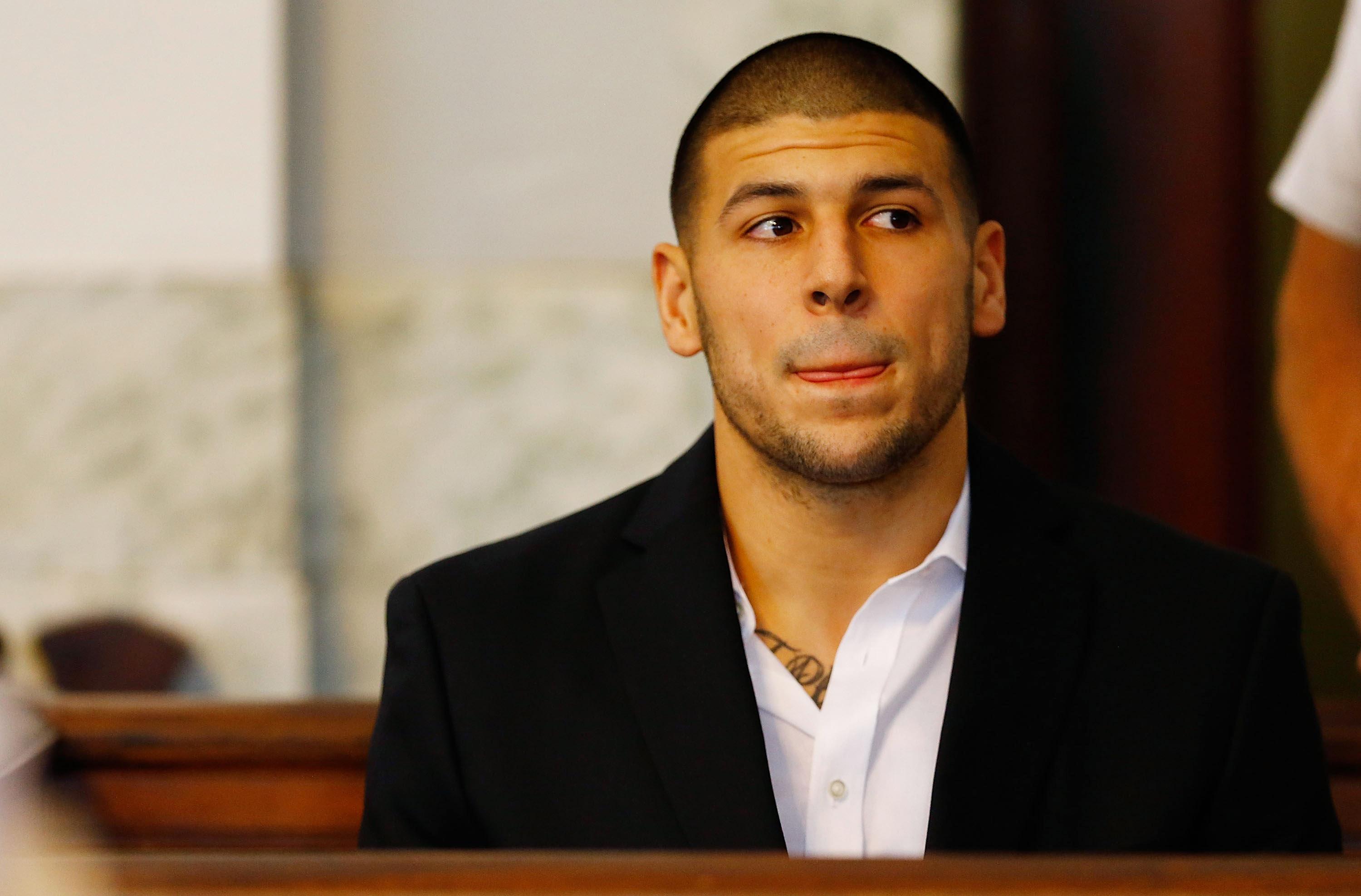 Article continues below advertisement
At the time of Hernandez's death, some guessed that he had chosen to kill himself because he knew about this doctrine and thought it would guarantee that his daughter and fiancée would be able to receive money from his NFL pension and uncollected salary. Hernandez even reportedly wrote "You're rich" in a suicide note to his fiancée.
However, in March of 2019, the Massachusetts Supreme Judicial Court reinstated Hernandez's conviction and officially ended the practice of abatement ab initio. His estate reportedly plans to continue appealing this decision.
Article continues below advertisement
Who is Shay Hernandez?
People sometimes refer to Aaron Hernandez's former fiancée by the name Shay Hernandez, but her real name is Shayanna Jenkins. Hernandez and Jenkins were friends in elementary school and started dating in 2007. Their daughter was born in 2012 and they became engaged that same month.
Article continues below advertisement
In 2018, Shayanna had a baby girl. The father of Shayanna's second baby is reported to be amateur boxer Dino Guilmette. Shayanna has posted several tributes to Hernandez on social media.
In one dated April 19, 2018 (one year after Hernandez's death), she said, "I was/still am so confused and wish I could ask you tons of questions — not just for me but for our daughter. I've suffered hurt, sadness, and definitely anger BUT I've had this little girl to make my spirits higher. Although I hurt today and continue to figure this thing called 'life' out ... we will celebrate your life with love, joy, and happiness."