Seriously, What Does FIOFMU Stand for in the New Netflix Docuseries 'Cheer'?
What does FIOFMU stand for in Netflix's new 'Cheer'? Fans are stumped as to what the super secretive Navarro collegiate cheerleading code means.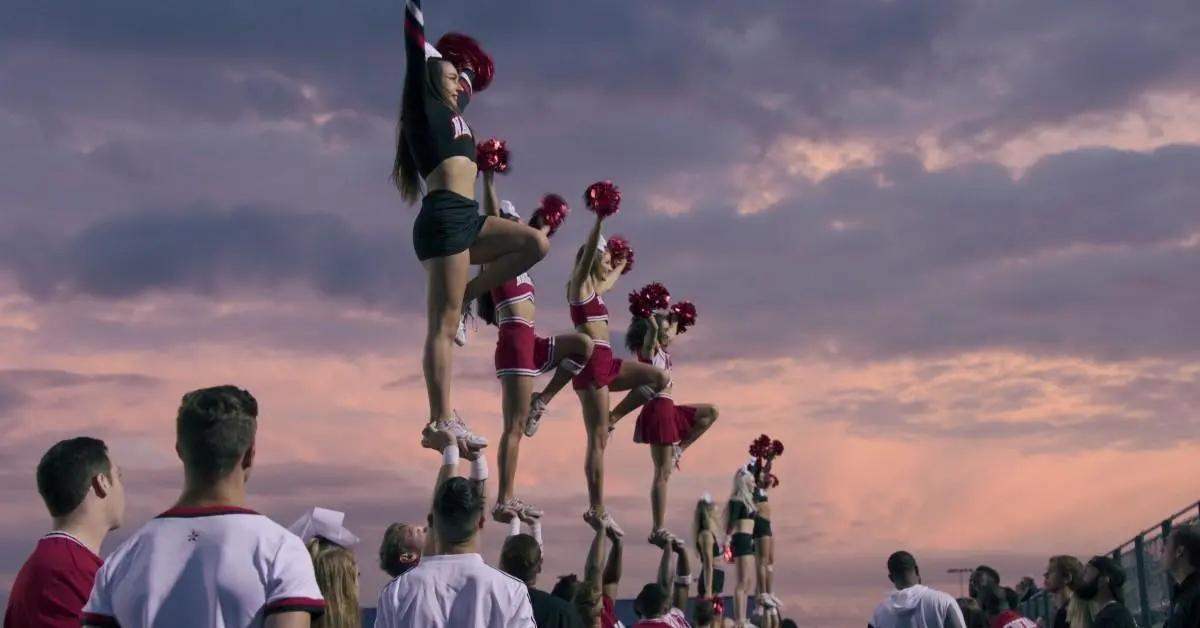 Contrary to popular belief, cheerleading IS a sport. Combining gymnastics, dance skills, and acrobatics, the world of competitive cheerleading pushes athletes' bodies to their limit all for one moment, a two-minute and 15-second routine. Netflix's new documentary, Cheer, gives viewers an inside look at the blood, sweat, and tears that goes into the collegiate sport.
Article continues below advertisement
Directed by Greg Whiteley, the creator of Last Chance U, New York Doll, and Most Likely to Succeed, the six-episode series brings viewers to a small junior college in Corsicana, TX.
The show follows the 14-time NCA (National Cheerleading Association) champions, Navarro College Cheer, as they prepare for the big competition in Daytona Beach, FL.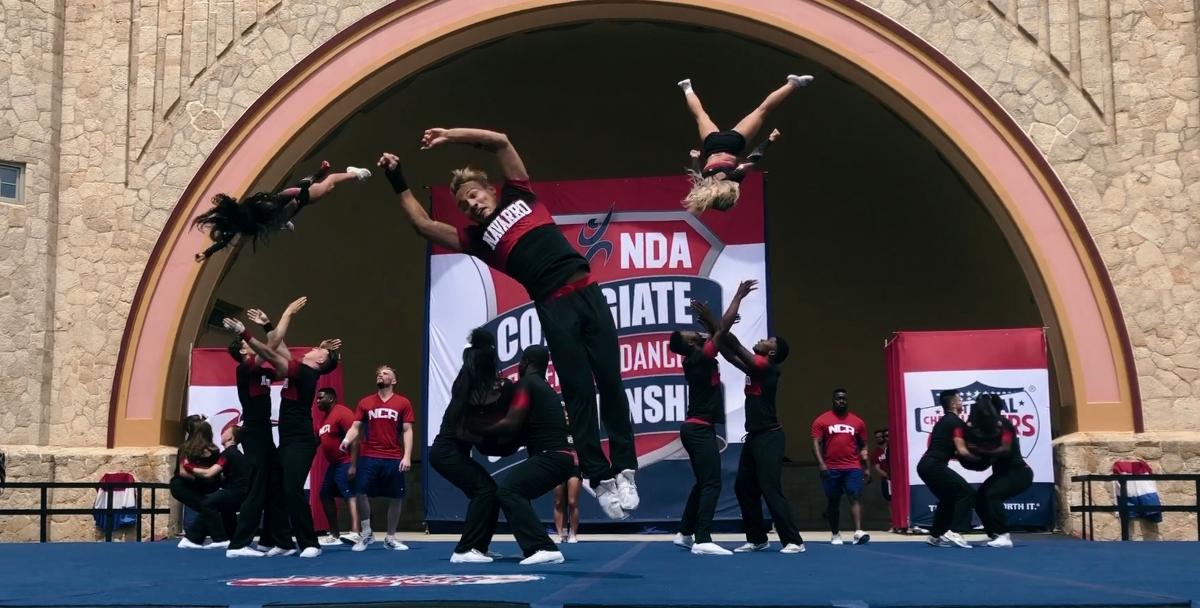 Article continues below advertisement
Throughout the Netflix show, viewers get to watch how a routine comes together, and the physical and mental toll it can take on one's body. Luckily, cheerleading is a team sport. Surrounded by 20 athletes on the mat, these young adults need to trust themselves and each other if they want to win the national title. As the best college cheer program in the country, coach Monica Aldama runs the show ... and she is not going to let these athletes slack.
Besides wondering how these men and women are able to twist and flip in the air, you may have also questioned what the team's motto FIOFMU stands for. Watching the series, you'll see it regularly team's cheer attire. If you stalked some of the competitive Navarro cheerleaders (present and alumni) on social media (like we did), you'll also see it frequently hashtagged.
Article continues below advertisement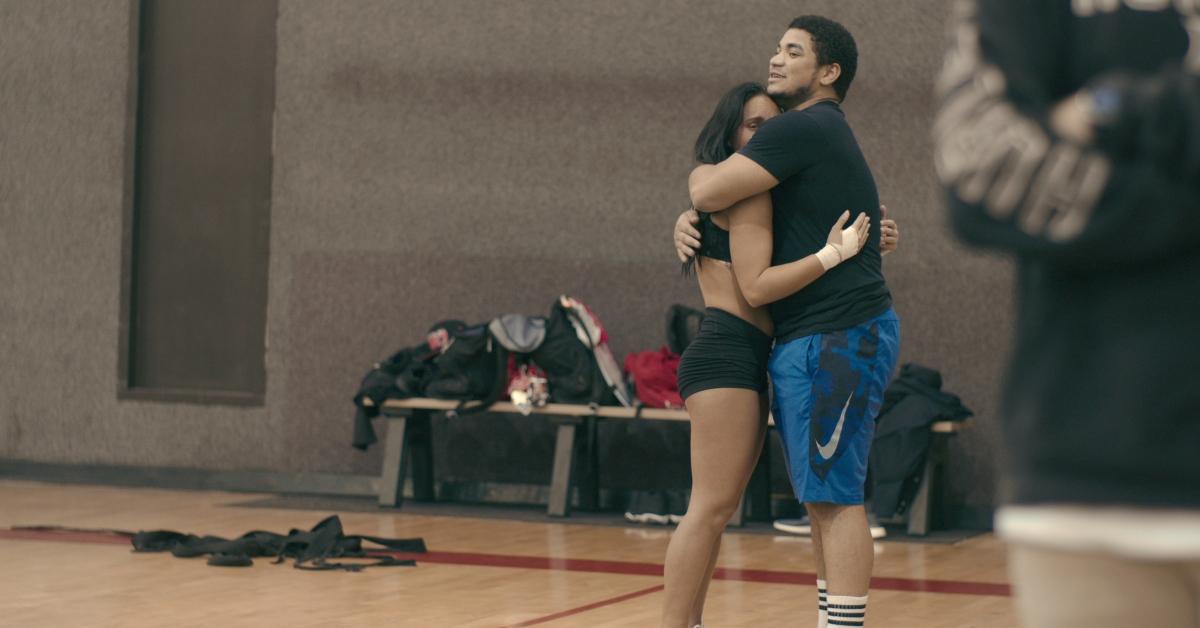 What does FIOFMU stand for in Netflix's 'Cheer'?
If you've stalked the athletes on social media, you've probably seen that they are constantly using the hashtag FIOFMU. "I'm so happy the world gets to see what amazing experiences Navarro athletes go through on a daily basis. I am so honored to have been apart of that experience and beyond grateful for the long lasting friendships I made from my time being in Corsicana. #FIOFMU," tweeted one of the stars of the series.
Article continues below advertisement
Naturally, a fan of the cheerleading series took to Twitter to ask about what the letters stand for, writing: "Now that I've spent 6 hours of my life watching the entire cheer documentary on Netflix , I feel like I have the right to know what #FIOFMU means."
Unfortunately, it appears the coded message is for Navarro cheerleaders only!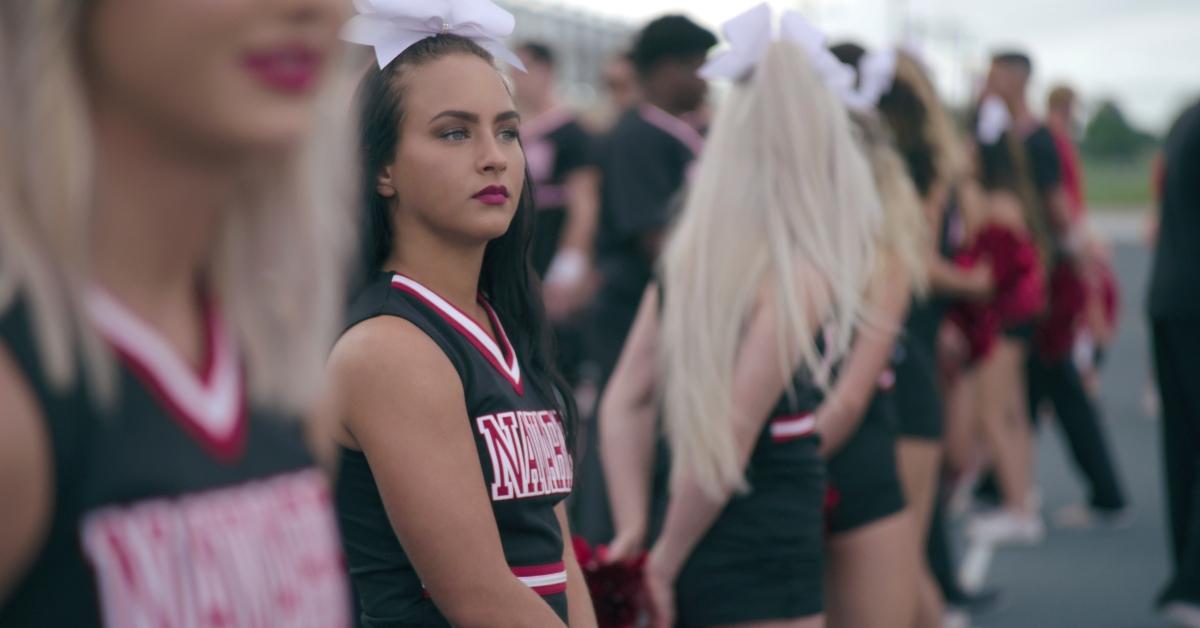 Someone posted a question on Ask.Fm: "If you make the Navarro cheer team, when do you find out what FIOFMU means?" Sarah Sweet responded, "Not until the very very end of your year."
While it looks like these close knit athletes are not about to share their secret code anytime soon, Urban Dictionary states that FIOFMU means, "Fight it out, f--k 'em up." Though, we cannot verify if that is entirely accurate.
Netflix's docuseries Cheer is available to stream now.