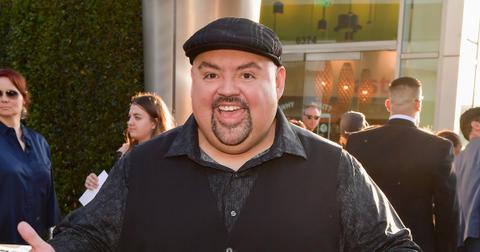 Gabriel Iglesias Will Debut a Slimmer Physique as a Guest Judge on 'Masked Singer'
By Michelle Stein

Updated
Fans of Gabriel Iglesias know the plus-size comedian doesn't beat around the bush when it comes to his size. In fact, he does the exact opposite — because Gabriel often makes his weight the focal point of his stand-up comedy sketches. I mean, the guy is referred to professionally as "Fluffy," after all. He constantly makes jokes at his own expense, and even had a comedy tour named, I'm Not Fat ... I'm Fluffy.
According to Gabriel, there are actually six levels of fatness. "The original five levels are big, healthy, husky, fluffy, and 'damn!'" he explained in 2009. "And people ask what could be bigger than 'damn!'? The new level is called, 'Oh, hell no!.' What's the difference? You're still willing to work with level five."
In recent years, however, the comedian has worked hard to lose — and keep off — a significant amount of weight. Let's take a look at Gabriel's weight-loss journey. Because although he may still be "fluffy," now he's striving to be healthy, too.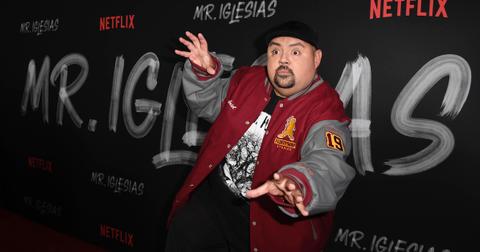 A doctor told Gabriel he had two years to live.
In The Fluffy Movie, Gabriel was told by a doctor that he had two years to live. "That's the biggest wake-up call you can get," he said at the time. "Your habit is hurting you. You need to check yourself. You still have a chance."
In addition to his morbid obesity, Gabriel was struggling with diabetes."There was one point where the back of my legs were almost black from poor circulation ... I was pushing 437 pounds so I had really swollen legs," he explained. "The skin was cracking on the inside part of my legs. There were parts where I was bleeding."
Gabriel continued, "My vision started messing with me. And then my kidneys right now are still messed up from it."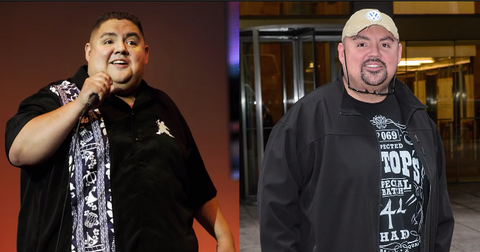 Gabriel dropped over 100 pounds.
In 2013 — before his weight-loss journey — Gabriel weighed in at 437 pounds, he revealed on the Today Show. By 2015, however, he was down to 320 pounds. "I stopped eating bread. Believe it or not, bread will take you down," Gabriel told the hosts. "I'm known for the guy who eats chocolate cakes and stuff, so I stopped eating whole cakes."
Although he mentioned going to an appointment as a candidate for bariatric surgery in one of his standup routines, it's unclear if Gabriel actually had the procedure done. You have to admit his progress has been seriously impressive, though — however he managed to drop the pounds.
Gabriel will be a guest judge on 'The Masked Singer.'
On Feb. 26, Gabriel is serving as a guest judge on Season 3 of The Masked Singer — alongside resident judges Jenny McCarthy, Ken Jeong, and Robin Thicke. A promo for his episode features the comedian asking, "What I want to know is who's going to come between me and that taco," as the Taco stands onstage. (Which, same.) Honestly, I can't wait to see Gabriel on the judges' panel.
He starred in a reality series called 'Fluffy Breaks Even.'
After Gabriel lost a significant amount of weight, he delved into a reality TV series for Fuse where he tried all sorts of amazing food while on tour — but then had to go work it off the next day at a gym. It was like your basic food show, except with the accountability factor. (And of course, Gabriel's signature humor.)
Gabriel hasn't offered a recent update on the status of his weight-loss journey. But from the looks of it, he's healthy — and happy — these days. All of the hard Gabriel has put into revamping his lifestyle is truly commendable. And I can't wait to watch him on The Masked Singer!