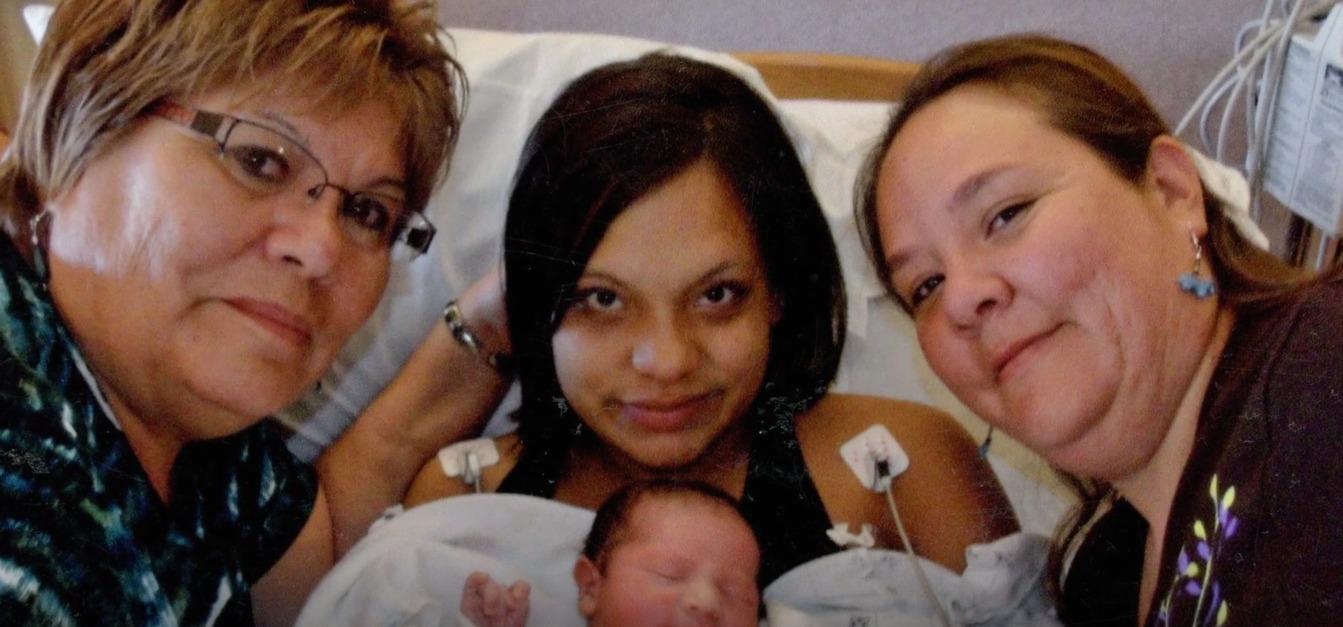 Hanna Harris's Death Sheds Light on Crimes Against Native Women — Exclusive
When 21-year-old Hanna Harris left home on an American Indian reservation in Montana on July 4, 2013 to see fireworks with some friends, no one knew how excruciating the following days would be. Her body was later found on July 8 and it was so badly decomposed that an exact cause of death couldn't be determined. Now, True Life Crime will explain the case in detail and try to unpack what happened to Hanna Harris in those four days she was gone.
Article continues below advertisement
In an exclusive clip from the Feb. 26 episode, True Life Crime host Dometi Pongo describes some of the case as he drives through what appears to be Harris's hometown. He explains that he has experience in authorities not taking the initiative or paying enough attention to cases where people of color or low income are the victims. Much like Harris's case, in which the police didn't play a role until days after she was reported missing.
Article continues below advertisement
"We're so grateful to Hanna's family and the Lame Deer community for allowing us to share this story. This case and investigation are unfortunately representative of a much broader issue facing indigenous communities in America, and as producers, we felt it was important to spotlight what many families in this situation must go through in pursuit of justice," ITV America's Good Caper Content executive producer Kathryn Vaughan told Distractify. "This particular story also offers hope that change is possible, as a determined push from Hanna's loved ones has actually sparked new legislation in Montana."
So, what happened to Hanna Harris?
Harris was last seen when she left home to drink and watch fireworks with friends on July 4, 2013. She was part of the Northern Cheyenne tribe of Montana and when her car was found on the side of the road with two flat tires and no Harris in sight, her family knew something was wrong. Because the police didn't take the disappearance seriously, however, Harris's disappearance would go almost unnoticed until her body was found on the Rodeo Grounds on the Northern Cheyenne Reservation on July 8.
Article continues below advertisement
By that time, Harris's body was already significantly decomposed. Although her clothes were partially removed, it couldn't even be definitively proven that she had been sexually assaulted, though the two people charged in connection with what happened to Harris would later admit that rape was involved.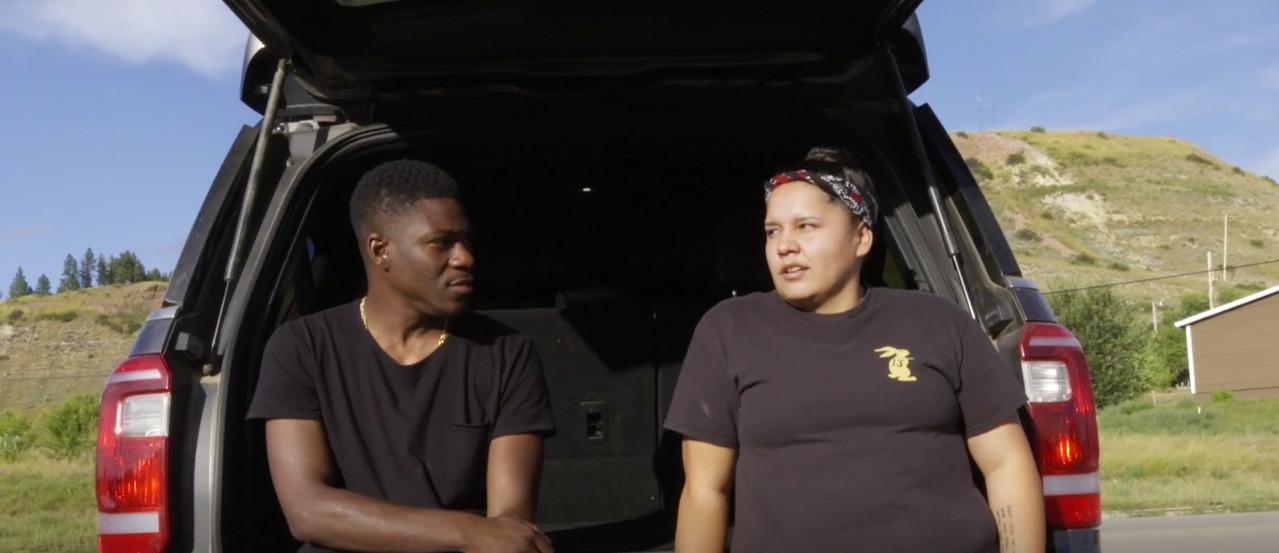 Article continues below advertisement
Her family didn't get help from the authorities right away.
In the clip from True Life Crime, it is explained that a combination of the police station being short-staffed because of the holiday and because they weren't sure the 21-year-old woman was really missing, they lost hours and manpower in finding Harris. In fact, it was a search party that eventually found Harris's body. And then, roughly eight months after Harris's body was found, Garrett Wadda and his partner Eugenia Rowland were arrested for Harris's murder.
In February 2015, Rowland was sentenced to 22 years in prison after she pleaded guilty to second-degree murder. Wadda was sentenced to 10 years for being an accessory after the fact and disposing of Harris's body. It was Rowland's sister-in-law who testified that Rowland had admitted to waking up when Wadda was raping Harris and killing Harris herself after Wadda allegedly hit Rowland for trying to stop the act.
Article continues below advertisement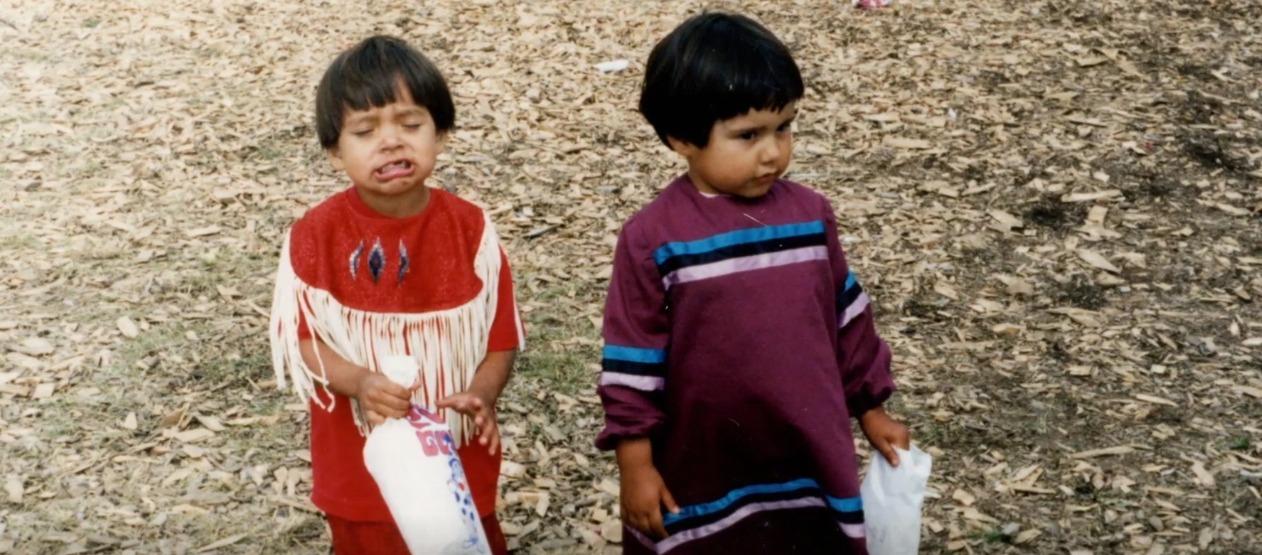 Harris's death might help other women like her.
Because of what happened to Harris and the lack of resources and help when it comes to other native women like her, Senator Steve Daines announced in 2018 that May 5, 2018 would be the National Day of Awareness for Missing and Murdered Native Women. It played another role in spotlighting what is going on.
Article continues below advertisement
"Too often in Indian country and Alaska Native villages indigenous women are disappearing and nothing is done," Jana Walker, director of the Indian Law Resource Center's Safe Women, Strong Nations project said at the time. "These disappearances aren't being responded to in a serious, timely way and there's a lack of data about the numbers of indigenous women that are going missing."
What happened to Harris is still something of a mystery since her body was already so badly decomposed when it was found days after her disappearance. But hopefully True Life Crime can shed more light on the case and others like it.
Watch True Life Crime on Wednesdays at 9 p.m. ET on MTV.