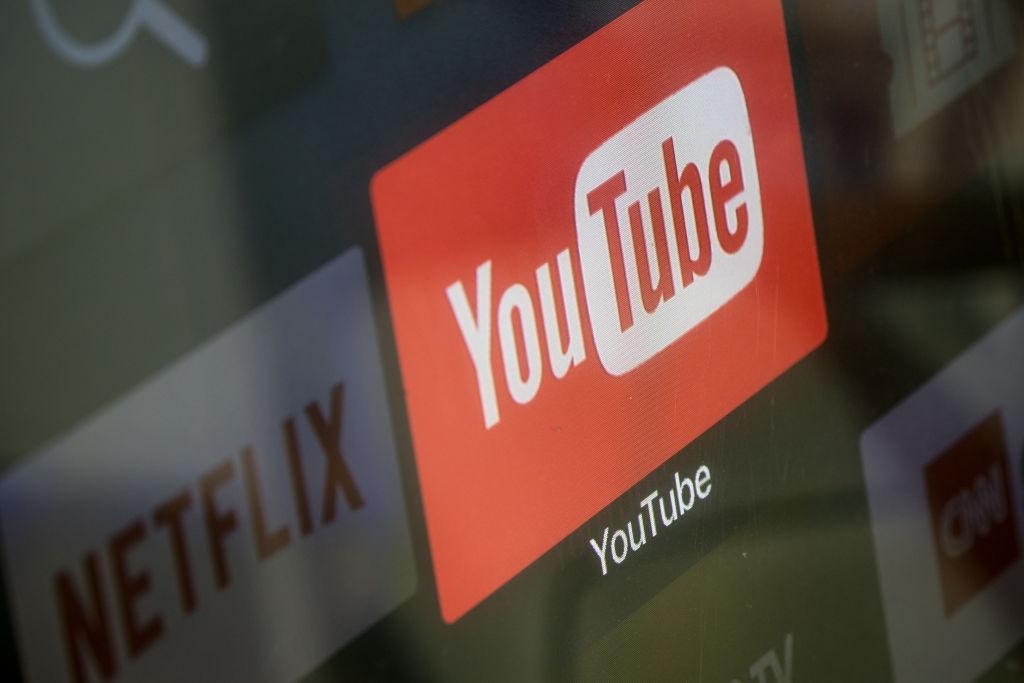 Gabrielle Moses Has a New Man in Her Life After Splitting With Jack Brinkman
Lifestyle and makeup vlogger Gabrielle "Gab" Moses is no stranger to discussing her personal life with her subscribers, and she finally has a positive update to share with them. In addition to having her own platform on YouTube, Gab had a popular channel with her boyfriend, Jack Brinkman, called Jack & Gab. The couple began dating in 2015, and they shocked their fans when they announced that they had split in June of 2020.
Article continues below advertisement
Less than four months after she posted her emotional breakup vlog, Gab announced that she was dating someone new.
Who is Gabrielle Moses' boyfriend? She introduced him to her subscribers in a video. Keep reading to find out what she said, and to learn more about who he is.
Who is Gabrielle Moses' boyfriend?
In an Oct. 6 video entitled "Meet My Boyfriend," Gab shared some details about the new man in her life, Luke Hollingshead.
She said that her fans had been reaching out to her about how happy she looked in her recent photos and videos, and she said that was because she was in a new relationship.
Article continues below advertisement
After Gab's breakup with Jack, some of her subscribers told her she should center one of her videos around a Boyfriend Application. She explained that she didn't end up doing this because she met someone right after.
"He's just an amazing person, and I think you all will really like him," Gab said, before adding that she had been "hiding him" in the early days of their relationship.
Luke is a 22-year-old senior at Missouri State University, and he'll likely become a frequent fixture on Gab's channel. The YouTuber gushed about her new beau in her video.
"I've just been so happy. He's been absolutely amazing to me, and he's been treating me like a little freaking queen," she continued. "I just never knew it was possible for anyone to just be so amazing to another human."
Article continues below advertisement
She shared that they have met each other's families and that Luke is "the male version" of her. Gab did not say how she was first acquainted to her beau, but she promised to share more details about that if her video received more than 50,000 likes (it has already).
Gab then introduced Luke to her 783,000 subscribers, and he confirmed that the two do have a lot in common.
Article continues below advertisement
"We're both very carefree. We're very laid back. We love to have fun, and there's not too much drama at all. [We're] both pretty goofy people," Luke said about his bond with Gab.
Is Jack Brinkman in a relationship?
Gab's ex-boyfriend has also moved on from their five-year relationship, and he is now dating Jaycee Cabasi. Jack posted his first photo with her on his Instagram page in August of 2020.
Because he revealed his romance within the first few months of his split, Jack's girlfriend received a lot of hate online. He later posted a photo with a caption detailing what she had been going through with critics.
Article continues below advertisement
"I'm so, so proud of this girl. She's incredibly strong and has handled the criticism like a true queen. I continue to learn from her and better myself as a person every day. She's incredibly patient, calming, kind and kinda sorta barely good at Mario Kart lol but I cannot describe how grateful I am for the people that support us," he began in his post.
"I'm excited to see what the future holds and I can honestly say I've been doing much better, too and you guys are a huge part of that so thank you," he concluded. "Anyways, I'm grateful for this sweet lil thing."
Though both Jack and Gab were emotional about their breakup in the early summer, it appears as if the two are doing well on their own.