Galey Alix Makes Millions Working on Wall Street and Starring on HGTV Show
Galey Alix isn't a one-trick pony. She's known for different jobs ranging from Wall Street to interior design. What's Galey Alix's net worth?
We first fell in love with Galey Alix when her social media took off with amazing home makeovers and DIYs. Seeing the magic that she could do gained the attention of HGTV. Now, she has her own show: Home in a Heartbeat With Galey Alix.
What makes Galey's home improvements particularly special is the speed at which they're done and the trust necessary. Other than the budget, the families she works with have no idea what the end result will look like until the big reveal.
Article continues below advertisement
The show has to be filmed on the weekends — giving Galey just three days to pull off home renovations. During the week, she's actually a Wall Street executive. With so much success, what's Galey Alix's net worth?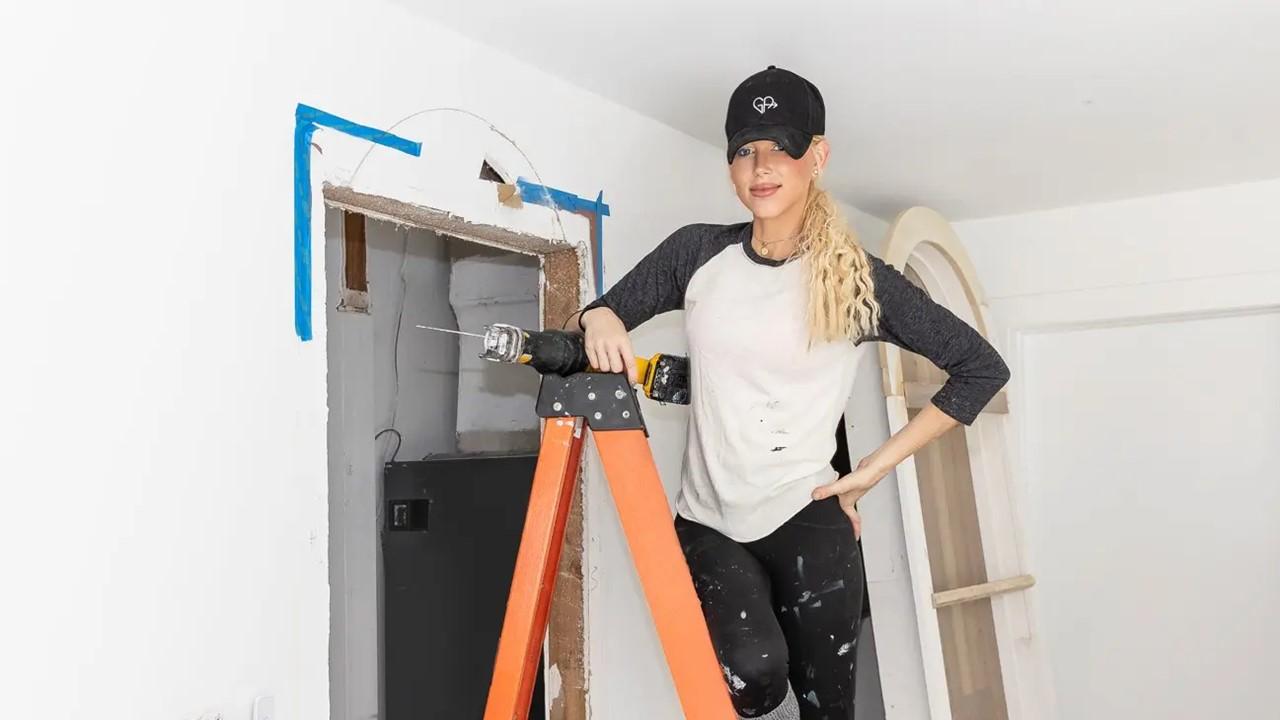 Article continues below advertisement
This unique approach grew Galey's social media and gave her a whole side hustle beyond just her day job. Since she's busy all the time, we'd have to assume she's making a lot, right? Well, here's the deal:
What is Galey Alix's net worth?
Galey has a net worth of approximately $2.5 million, according to Gossip Next Door. We aren't really sure which revenue-making job has the biggest cash flow. However, a career as a Wall Street executive may have given her a comfortable salary to start with before all of the DIY success.
Article continues below advertisement
Galey Alix
Wall Street Executive, Content Creator, and Interior Designer
Galey Alix is most known as a DIY and interior design content creator. She is the host of the HGTV show Home in a Heartbeat With Galey Alix which premiered in 2023. However, she is also a Wall Street executive during the week.
Birthdate: November 11, 1993
Birthplace: Gainesville, Fla.
Partner: Dale Moss (2023)
Keep in mind, this is only her net worth as her show is launching. Who knows where it'll grow to, assuming the show is a massive success! We'll just have to wait and see.
Article continues below advertisement
What is Galey Alix's day job during the week?
What makes Galey really unique is that she isn't just tied to home improvement or her content creation. She actually has a whole life outside of that.
"The catch is, I have to do it all on the weekends because Monday through Friday I'm an executive at one of the largest investment firms on Wall Street," she told fans in the sneak peek trailer.
Galey is fully immersed in the world of finance. She holds a leadership position at Goldman Sachs which isn't an easy feat. She has been working there since 2012. Currently, she's a regional manager.
Article continues below advertisement
What other projects is Galey Alix working on?
Of course, her Wall Street work is only during the week. On the weekends, she's tackling these mega DIY home improvement projects. When her social media got traction, she hopped on the opportunity to make it more than a hobby. She actually showcases her projects online and sells some of the decor items.
Plus, fans of Galey know that they can purchase her merchandise on her website, too. With all of the hours Galey is pouring into her passion, it's hard to say which job has the bigger presence in her life.
Article continues below advertisement
Let's not forget that content creation is considered a full-time job now. To keep up her status as the queen of DIY, she has to continue to churn out videos and social media posts.
We aren't sure how she manages to balance all of it! For the show, at least, Galey is surrounded by a strong team to pull off the home designs. They spend weeks to months ahead of the weekend putting together a plan. Once that weekend comes around, they execute.
In theory, that should help Galey a little, but she's still got her hand in the entire process.
We're exhausted just thinking about it! If you want to keep up with all of Galey's home renovation projects, you can watch Home in a Heartbeat With Galey Alix every Wednesday at 9 p.m. on HGTV.