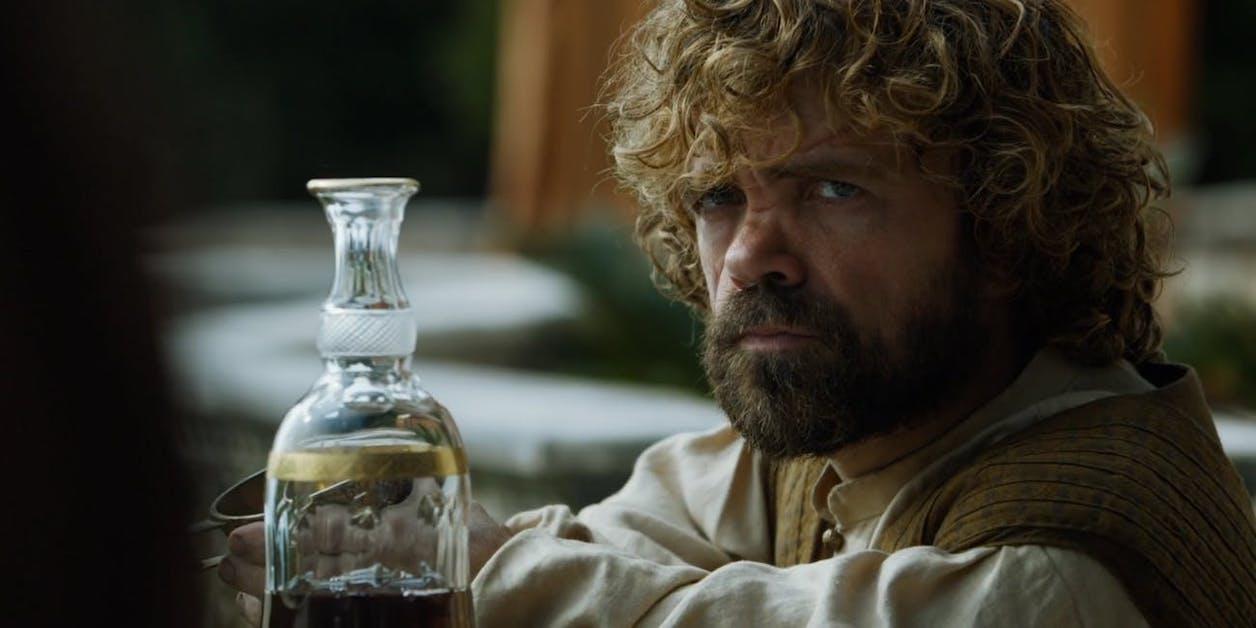 How 'Game of Thrones' Characters Should Look, According to the Books
The Song of Ice and Fire novels by George R. R. Martin, which formed the basis for Game of Thrones, are extremely descriptive works with a lot of attention to detail paid to what characters and places look like. While series creators David Benioff and D.B. Weiss took great care in sticking as closely as possible to the author's vision when building Westeros and populating it with the rich characters within the pages of GRRM's books, it's fair to say they took a few liberties here and there.
Article continues below advertisement
So we took the liberty of doctoring up 15 characters from HBO's series to hew a bit closer to the original vision.
Daenerys Targaryen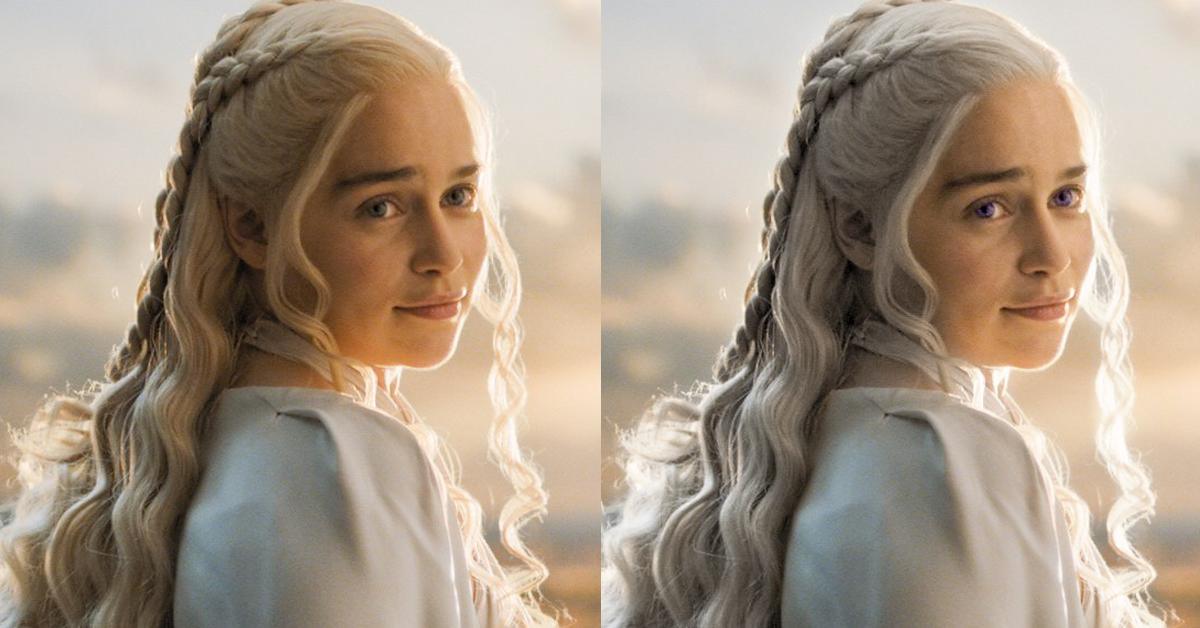 The biggest difference in Dany's appearance on the show from her description in A Song of Ice and Fire is her eye color. Whereas Targaryens typically have violet eyes, Emilia Clarke's are green. However, the wigs she wears on the show (Emilia's a brunette IRL) are pure Valyrian with their silvery blond hue.
Article continues below advertisement
Jon Snow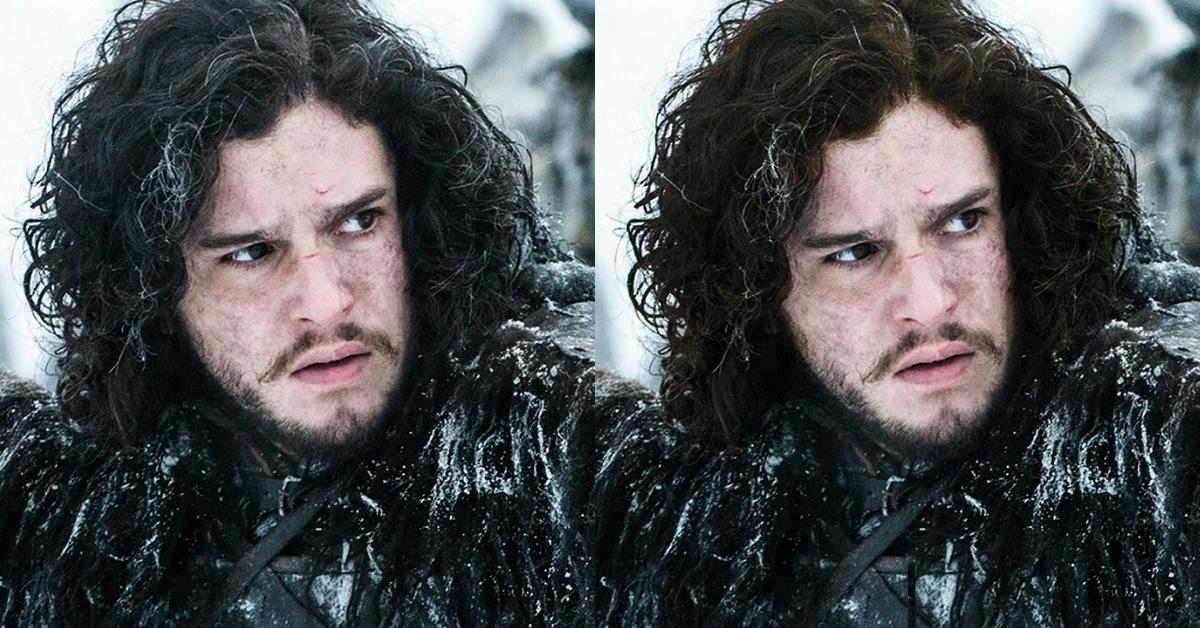 Article continues below advertisement
Despite being half Targaryen as we now know, Jon Snow (AKA Aegon Targaryen) takes after his mother, Lyanna Stark and his uncle, the late Eddard Stark. Unlike Kit, Jon's eyes are grey, not brown, but otherwise he fits the bill pretty closely, though Starks tend to have longer faces than he.
Article continues below advertisement
Sansa Stark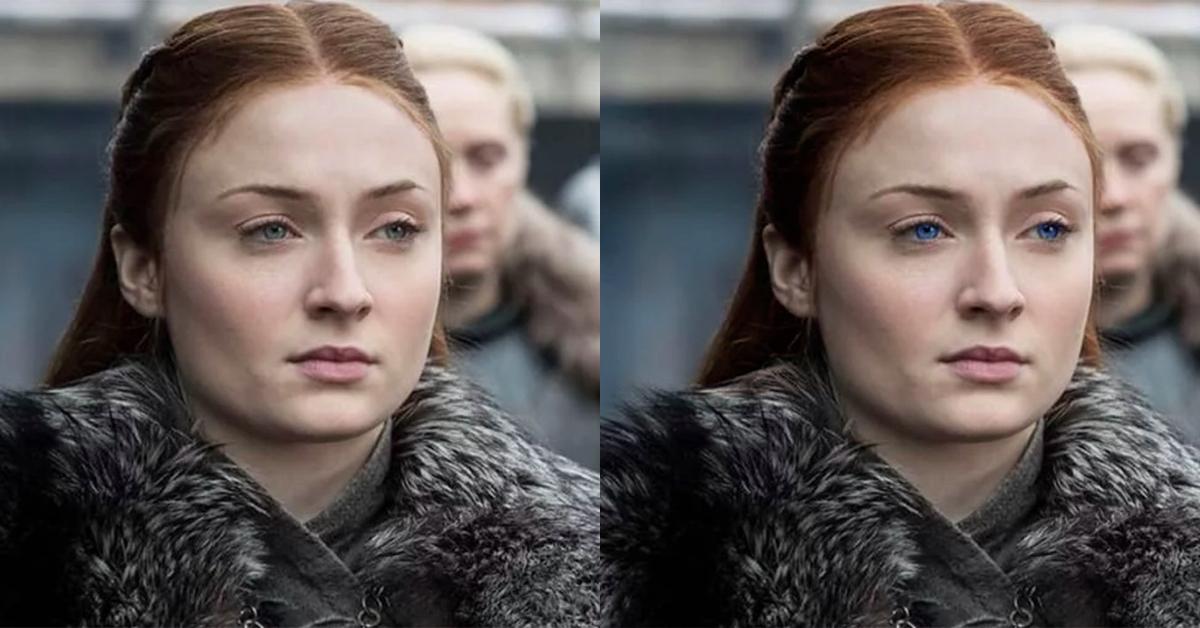 Article continues below advertisement
Sophie Turner is perhaps the best cast character on Game of Thrones, though in real life she's a blonde. In the books, she has the Tullys' bright auburn hair and striking blue eyes. As she gets older, she's described as tall, slender, graceful, and even more beautiful than her mother, Catelyn.
Article continues below advertisement
Arya Stark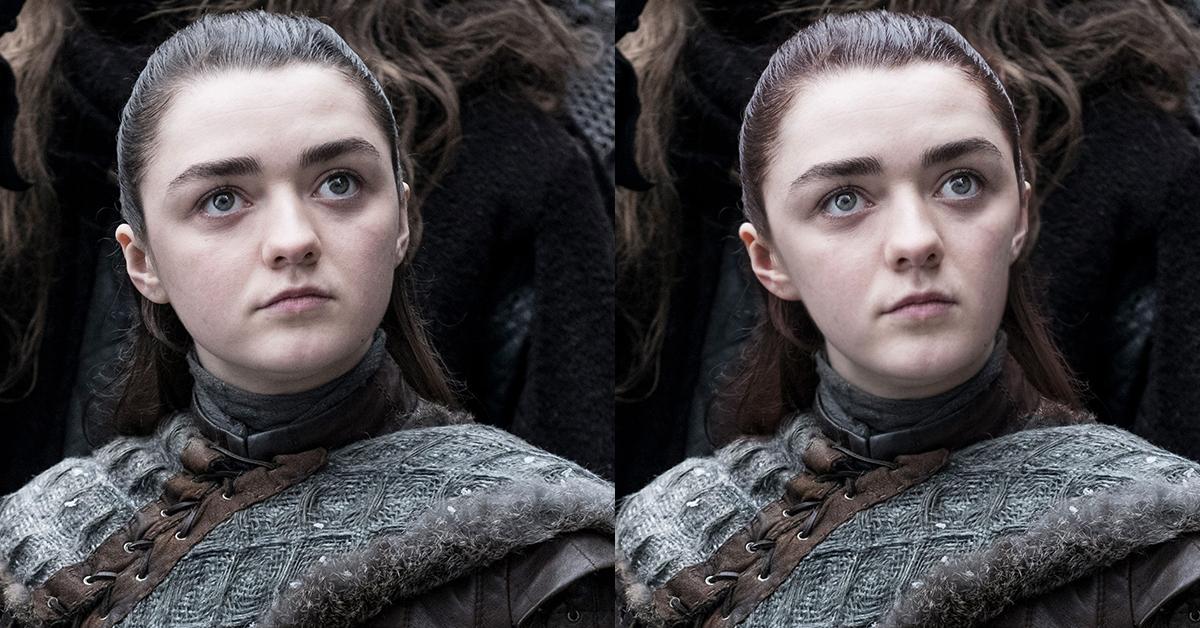 Maisie Williams is a close match for the book description of Arya, in that both are tomboyish and have dark hair. In the books, Arya has gray eyes, not brown, and has a longer face. She is said to resemble Jon Snow more than her Stark siblings.
Article continues below advertisement
Bran Stark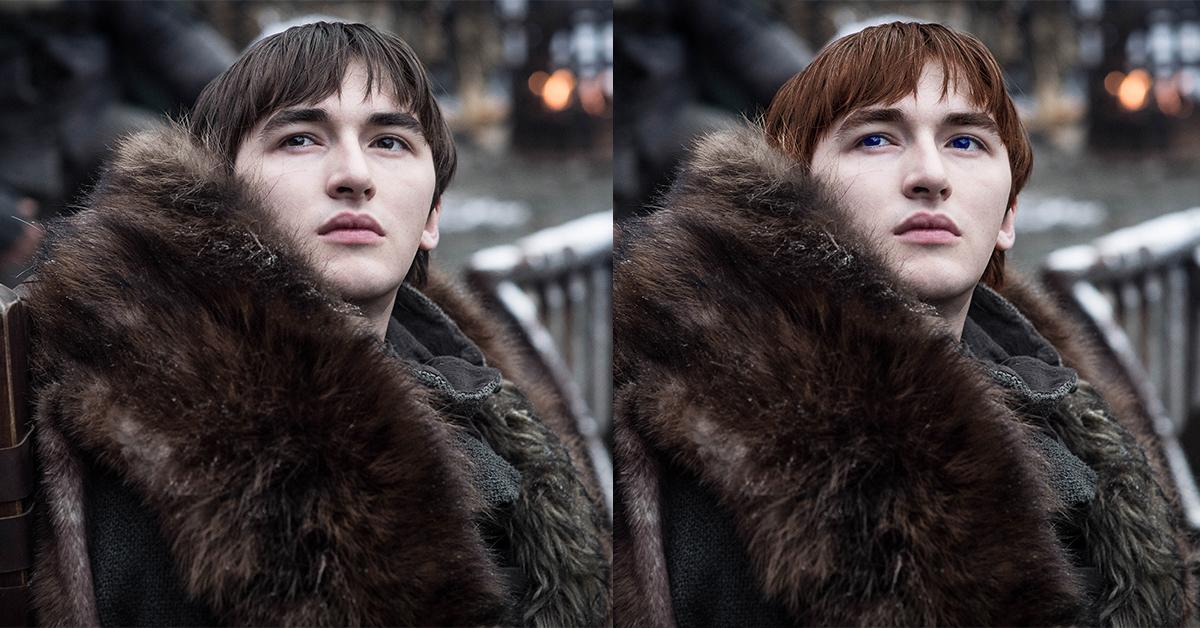 On the show, the Three-Eyed Raven seems to favor his dad's side of the family, but in the books he's got the Tully traits of auburn hair and deep blue eyes. Robb and Rickon also take after their mother, while Arya and Robb have classic Stark looks.
Article continues below advertisement
Tyrion Lannister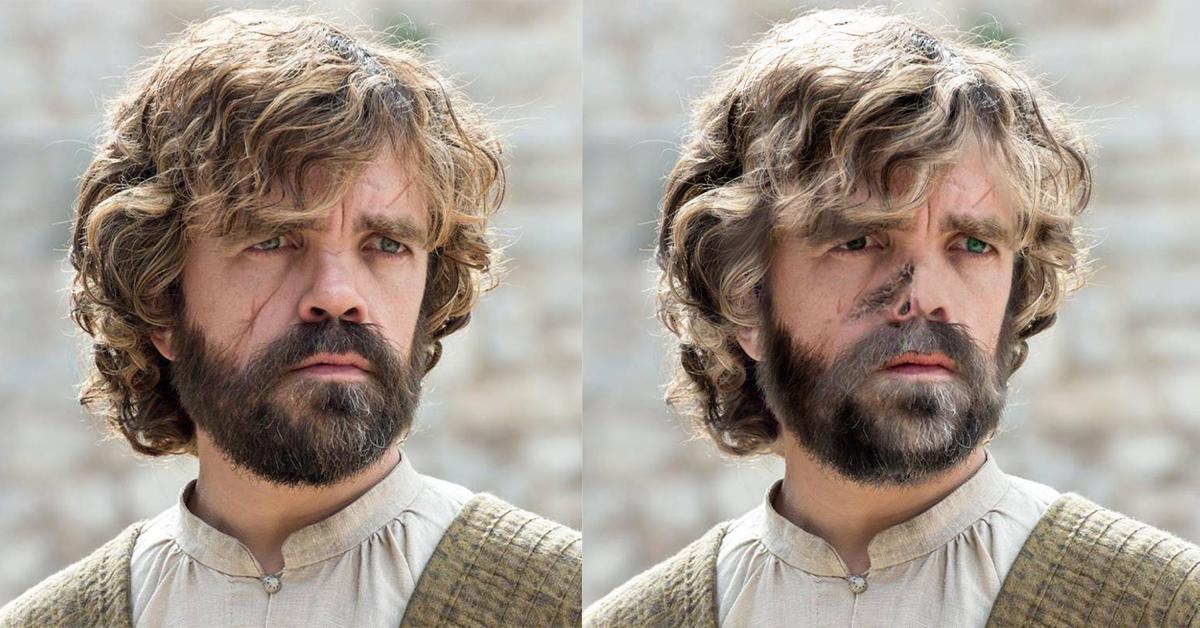 Tyrion Lannister is not given a very flattering description in the books. He's described as ugly with stubby legs, a jutting forehead with one green and one black eye, and a mixture of blond and black hair. Now I think it's safe to say that Peter Dinklage is a legit snack and would never ever be described as ugly. In the books, Tyrion loses most of his nose at the Battle of Blackwater and is left with a "hideous" scar across his face, rather than the honestly pretty sexy slash on his cheek in the series.
Article continues below advertisement
Cersei Lannister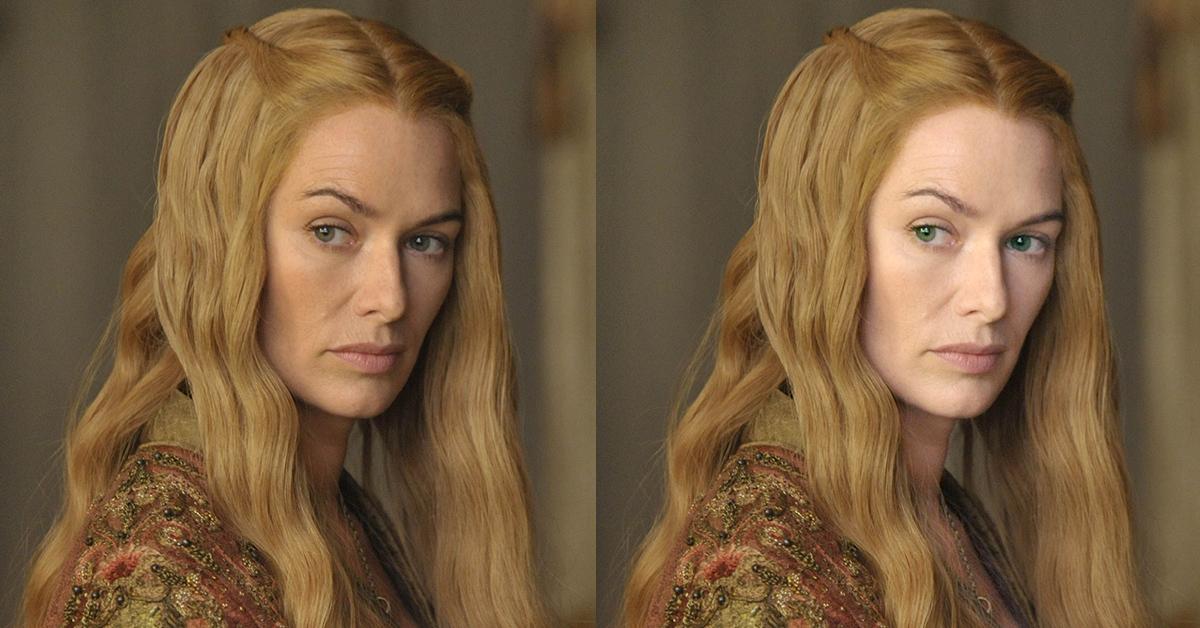 Lena's looks are pretty close to her book description, with green eyes, fair skin, and golden hair. She is said to have resembled her brother so strongly as a child that they were often confused for each other.
Article continues below advertisement
Jaime Lannister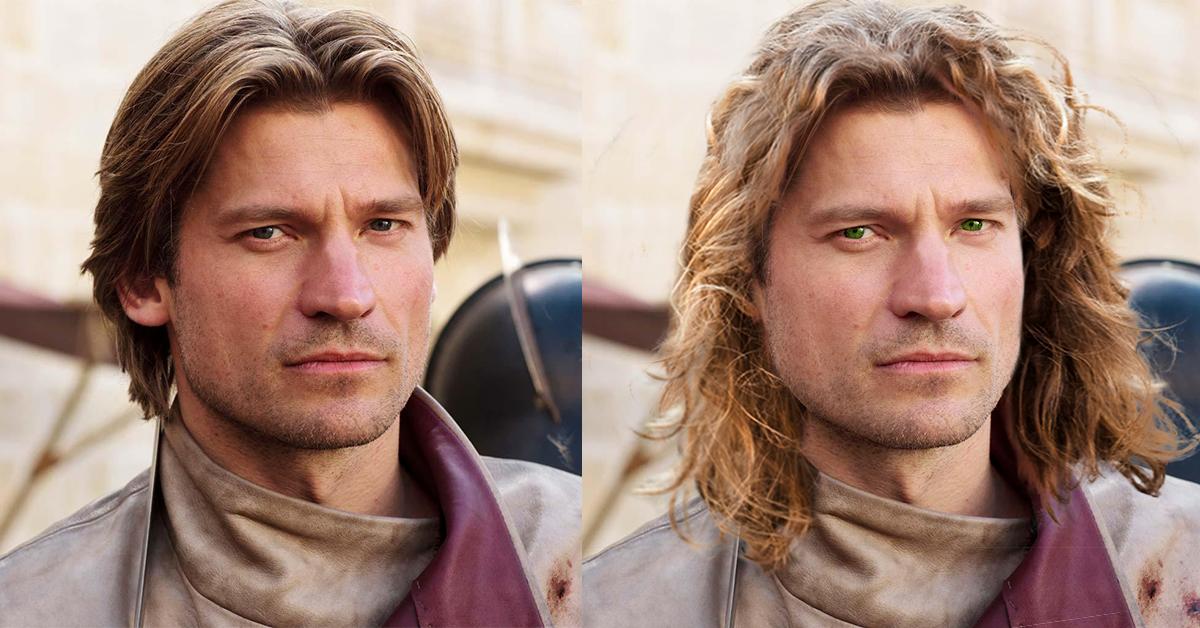 Nikolaj Coster-Waldau looked a lot more like a Golden Lion in the first season of the series than he does now with his brownish gray hair and beard. Like his sister, the Jaime of the books has green eyes and golden, curly hair, a muscular build and classic knightly features.
Article continues below advertisement
Brienne of Tarth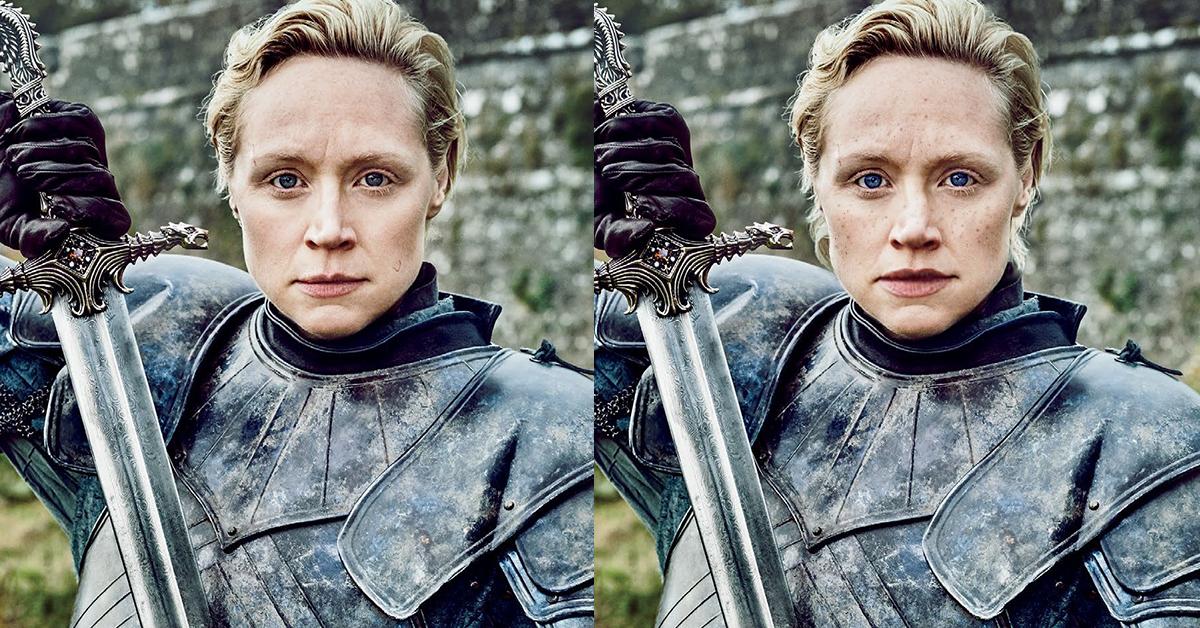 Brienne is considered unattractive in the books, which I don't think is fair to say of Gwendolyn Christie. Both are fairly tall and flat-chested, but whereas GRRM described her as "significantly heavier" than Renly or Jaime, Gwendolyn has a reasonably slender build, and her milky white skin doesn't bear the freckles her book counterpart does. In the novels, she also has crooked teeth, full lips, and a nose that has been broken a couple times.
Article continues below advertisement
Sandor "The Hound" Clegane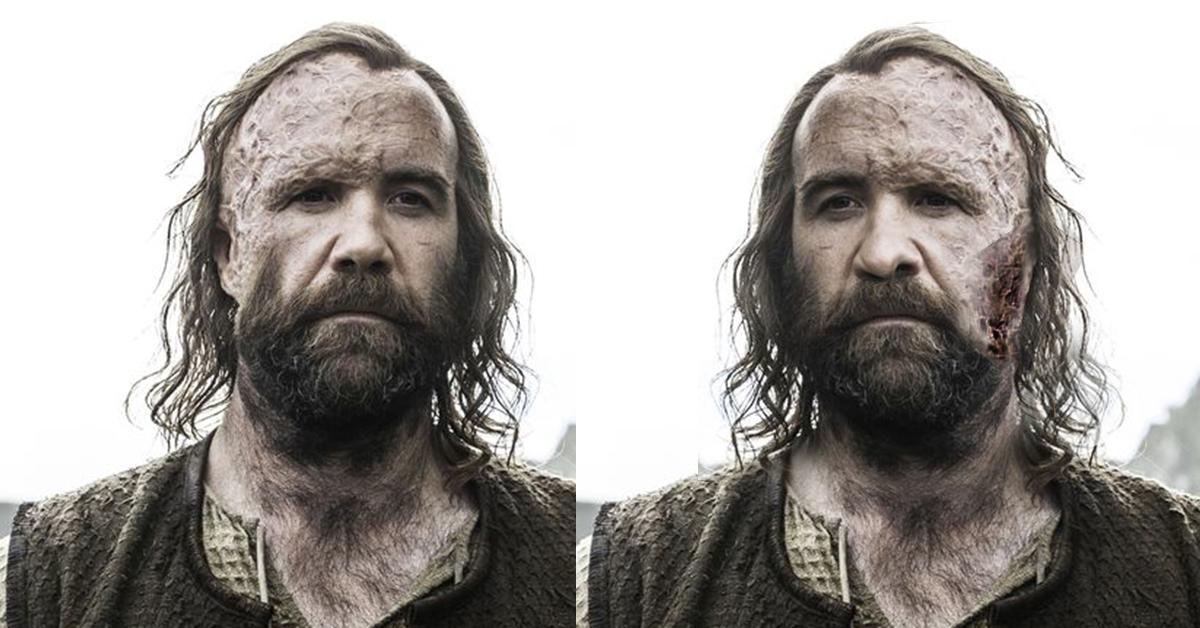 Like Tyrion, The Hound is much easier on the eyes on the show than he is in the books. Though his face is very scarred on the HBO series, his disfigurement is more pronounced in GRRM's descriptions, with the burnt side of his face appearing slick, black and pick-marked with red craters. Also, while Rory McCann has a rounder face, Sandor's unscarred side is descriped as having sharp cheekbones. He is also said to have a hooked nose and grey eyes.
Article continues below advertisement
Euron Greyjoy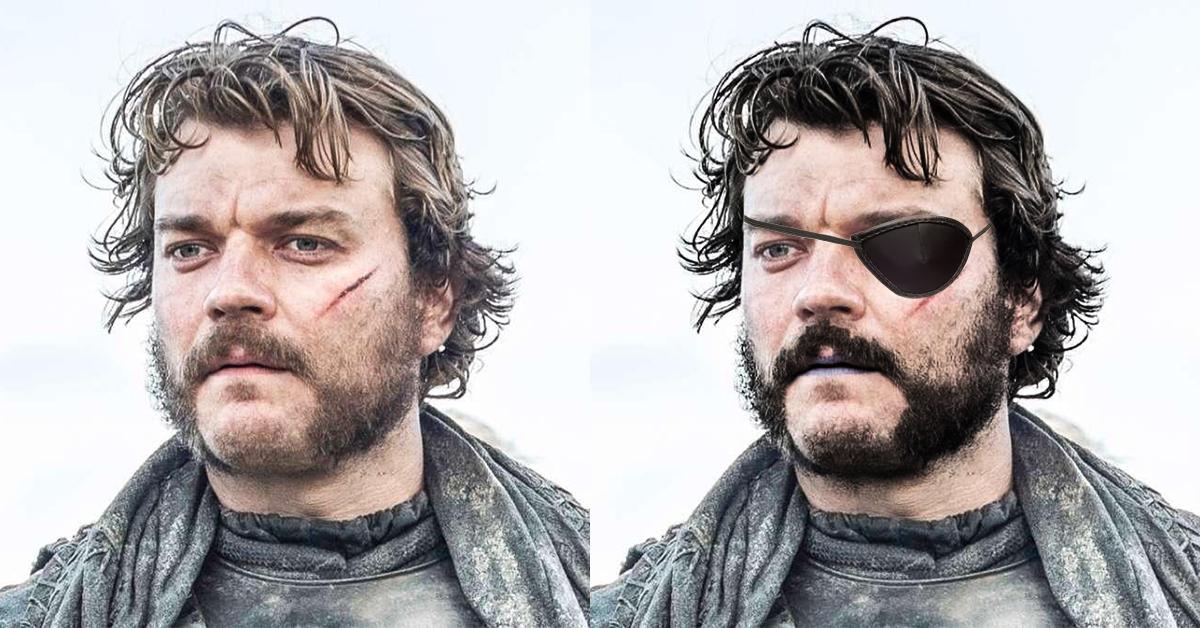 Both versions of Euron look like pirates, but in the books, he wears a patch over his left eye, while the right is "blue as summer sky," just like actor Pilou Asbæk's own eyes.
Article continues below advertisement
Yara Greyjoy (Asha)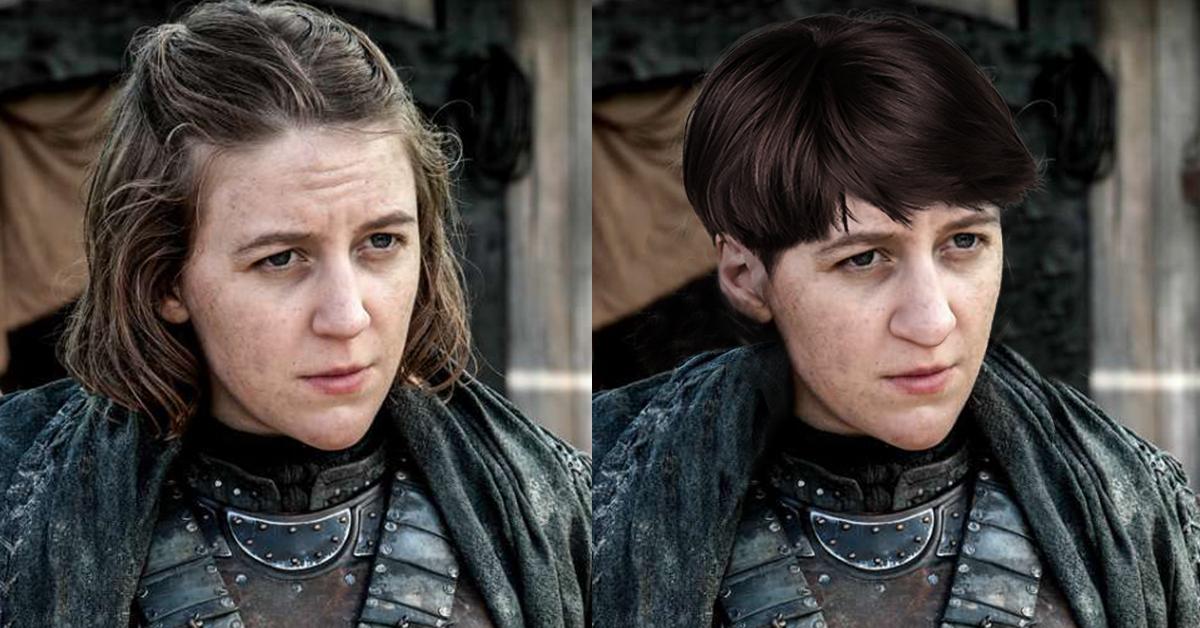 In the books, Yara is named Asha, but the name was changed so as not to draw confusion with the wildling Osha. While actress Gemma Whelan has long hair worn either in a bob or swept back in a ponytail, Asha wears hers short. She is also described as having wind-chapped skin and a sharp, hawk-like nose and wicked smile.
Article continues below advertisement
Tormund Giantsbane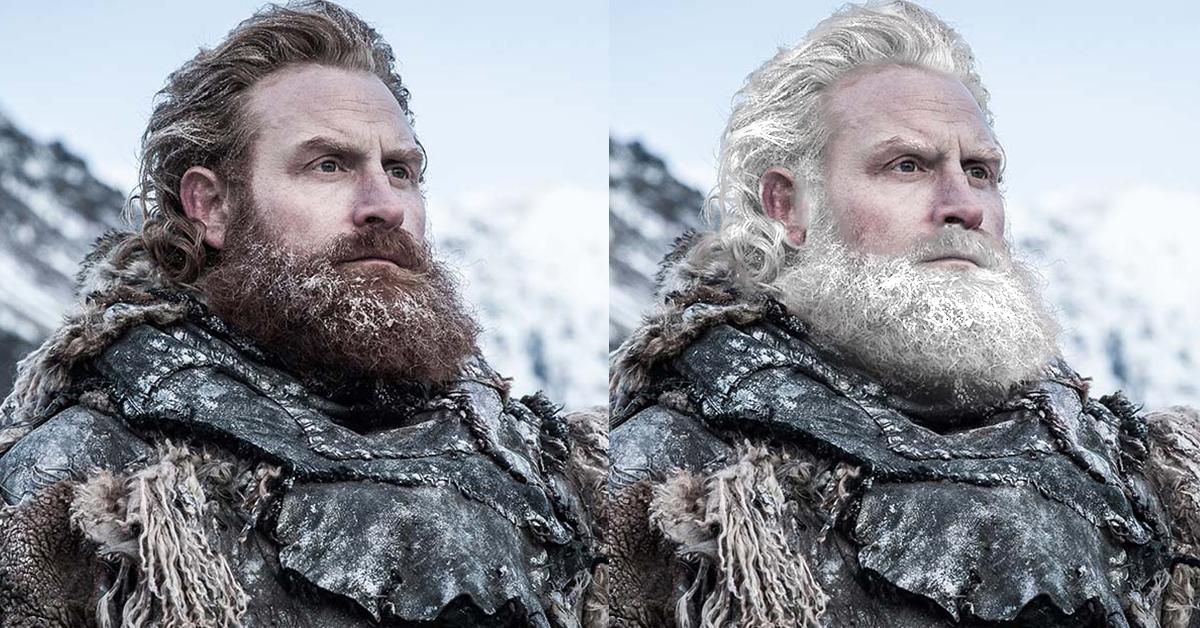 Tormund's look on the series is one of the biggest departures from the books. Whereas George R. R. Martin describes him as having a white beard and a big round stomach, The wildling has orange-red hair and a medium build on the show. The book also describes him as wearing gold bands on his arms with engraved runes of the First Men, which is a lot fancier than anything we've ever seen this Free Folk raider wear.