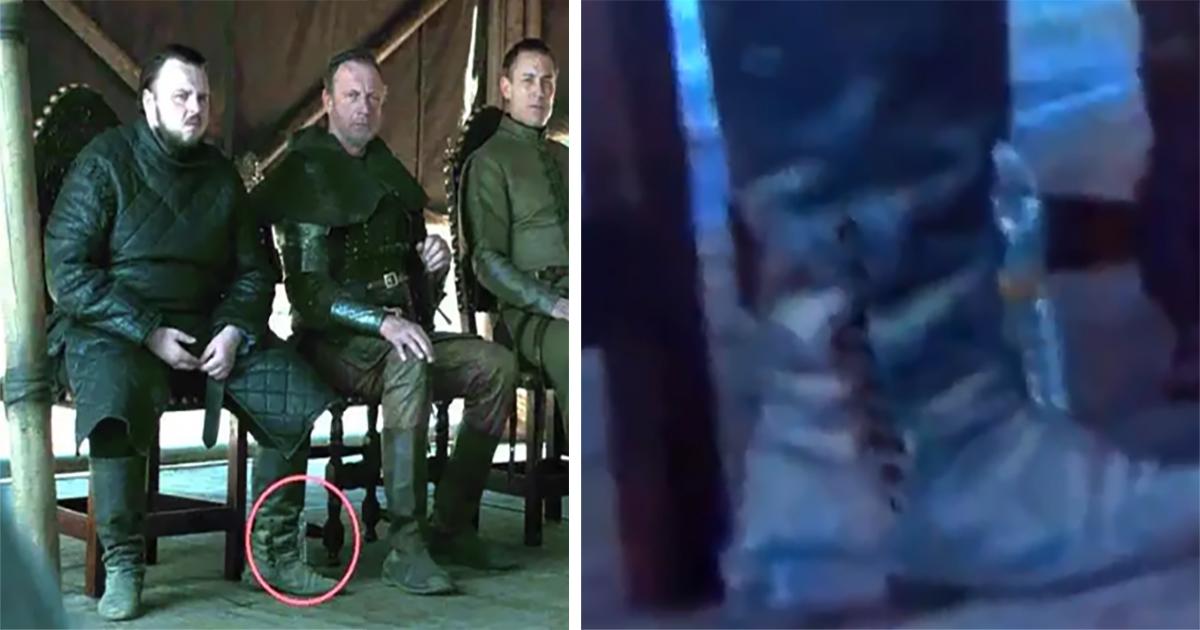 'Game of Thrones' Fans Spotted A Plastic Water Bottle In King's Landing During The Finale
As we all know at this point, social media didn't react well when they spotted a coffee cup in Season 8, Episode 4 of Game of Thrones. So you think the show's makers would have given the finale a look over before it hit television screens. Unfortunately, some eagle eyed fans spotted a plastic water bottle in Episode 6.
Article continues below advertisement
The bottle was spotted during the King's Council, and this time it seems pretty clear who the offending item belongs to. While people may have laughed at Samwell Tarly, played by John Bradley, for suggesting democracy as a solution, he seems to have secured the last laugh.
Article continues below advertisement
Yes, Samwell Tarly invented plastic. We for one cry for the wildlife of Westeros.
Article continues below advertisement
But to be fair, it doesn't seem to have just been Sam who screwed up. Other users spotted what they believe to be a second water bottle sat next to Ser Davos, played by Liam Cunningham.
Article continues below advertisement
Unsurprisingly, after the gaffe in Episode 4, people aren't letting this one go.
"This is not even fumy anymore," one user wrote. "We've had a coffe cup, a cameraman, sneakers, Jamie two handed, Drogon flying alone over KL and now a water bottle."
Article continues below advertisement
Another added: "You're telling me in the two years y'all took to make this season no one caught the coffee cup OR THE WATER BOTTLE?"
Fortunately, the show's editors have some practice when it comes to digitally removing items. Less than 24 hours after the coffee cup incident, the cup was removed from HBO's own on demand platforms and the corrected version slowly made it out to their partners.
Game of Thrones executive producer Bernie Caulfield appeared on the "All of It" during the social media craziness and downplayed the mistake.
"If that's the worst thing they're finding, then we're in good shape," he said. "I can't believe [it]! Our on-set prop people and decorators are so on it one thousand percent. I just honestly can't, I'm like, is that really? Because nowadays you can't believe what you see because people can put things into a photo that really doesn't exist. But I guess maybe it was there, I'm not sure. But, yeah. We're sorry! Westeros was the first place to actually have Starbucks, it's a little known fact."
What will he think of the bottle?