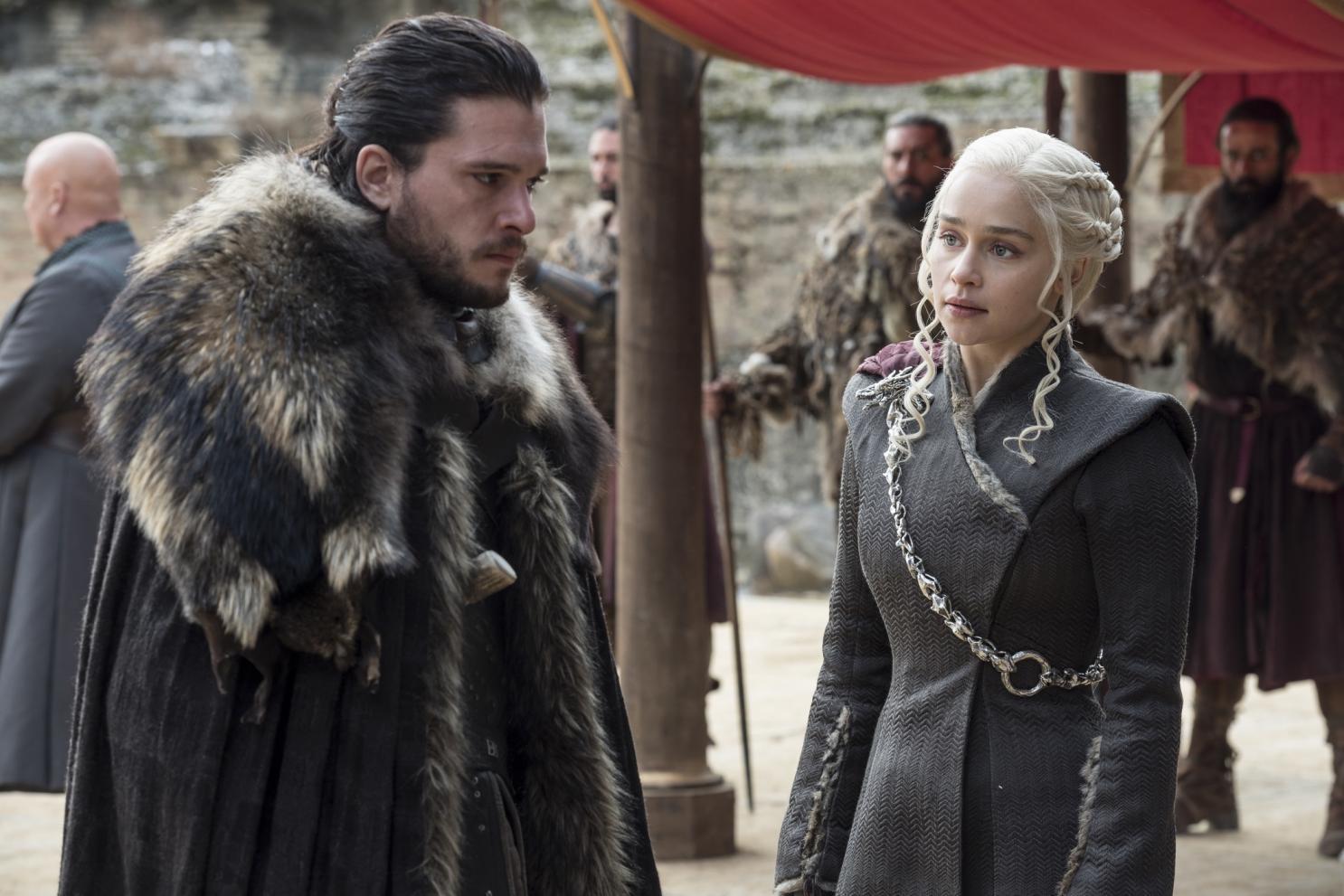 'Game Of Thrones' Creators Hid the Show's Ending in a Spotify Playlist
It's been a long wait, but the final season of Game of Thrones airs this Sunday. Daenerys, Cersei, and the Night King are all set to battle for the Iron Throne, or whatever's left of it when they're finished fighting. There's been plenty of speculation on who will win this battle royale, if anyone, but the answer could be staring us in the face.
Article continues below advertisement
In honor of the series coming to an end, Game of Thrones show runners David Benioff and D.B. Weiss decided to collaborate on a playlist entitled "Game of Thrones: The End Is Coming" that they say encapsulates the essence of the final season.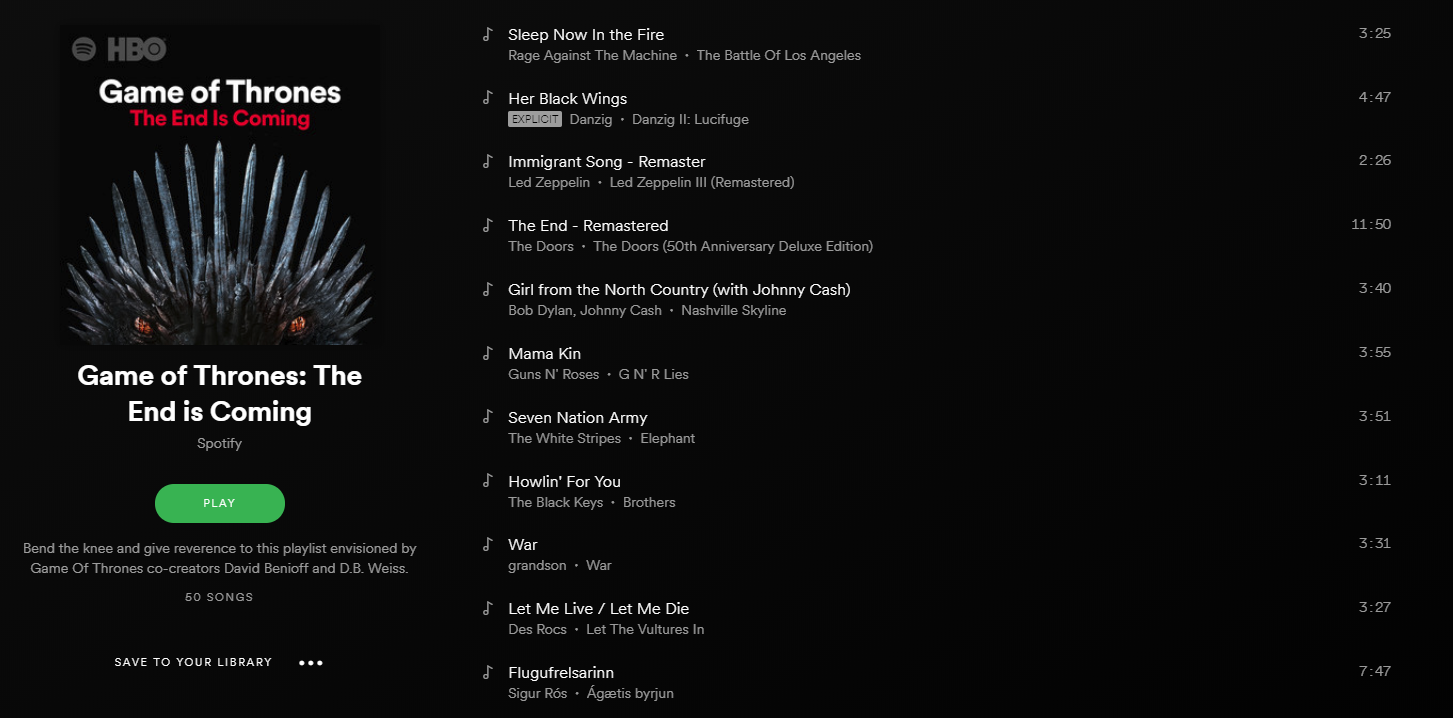 Article continues below advertisement
"We were looking for songs that made us feel the way the show made us feel," Benioff and Weiss told Spotify's blog, For The Record.
The zinger? Benioff and Weiss say the ending is hidden somewhere in the 50 tracks.
"The answer to the ending is one hundred percent hidden in the playlist choices," Benioff and Weiss told For the Record in an email. "No one will believe us, but it's true."
But what does it all mean?
Well, one of the tracks is "Love is Blindness" by U2, which could possible be referring to something going on between Daenerys and Jon, who we just recently discovered are related. There's also Gold Lion by Yeah Yeah Yeahs, which is probably a reference to one of the Lannisters.
Article continues below advertisement
Then there's a bunch of songs that are more broad, such as "Go To War" by Nothing More, "Hot Blood" by KALEO, and "Power" by AJ Ghent.
Plenty of Twitter users had their own theories on what the playlist means.
Article continues below advertisement
And don't worry, there's plenty of references to dire wolves.
Article continues below advertisement
We're going to need some more string to put this one together.
What do you make of all this?