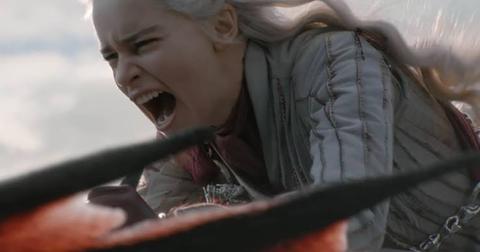 'Game of Thrones' Fans Think Episode 5 Was the Worst Yet
By Mark Pygas
Game of Thrones Season 8, Episode 5, was titled "The Bells," and it lived up to its name. Fans spent the episode in shock as Daenerys completed her transition to the Mad Queen and burned King's Landing to the ground, even after the one million citizens had seemingly decided to surrender the city. And with the fighting on the ground quickly turning into the worst that war has to offer, it's fair to say that things aren't looking good for the Seven Kingdoms.
But not all fans were happy with the episode. While we've been receiving hints that Daenerys was going to snap for a few seasons now, yesterday's indiscriminate burning of soldiers and civilians alike seems to have been too much in a season that many already consider to be rushed.
According to Rotten Tomatoes, fans gave "The Last of the Starks" the lowest rating of Season 8 at 58%, the second worst reviewed episode of the series ever. Season 8 was sitting at 78% before yesterday's episode, which means that regardless of what last night's episode and the finale score, Season 8 will be the worst reviewed season of the show.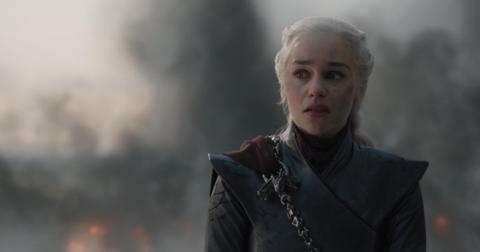 And a redemption of the season seems unlikely, with the episode so far receiving a review of just 48% on the site as of the time of writing. If those figures hold, it would be the worst reviewed episode of the entire series.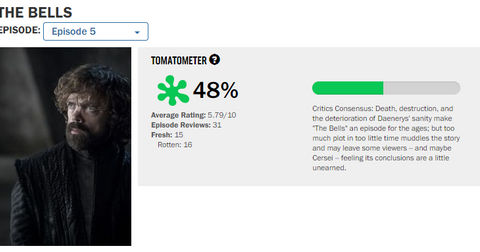 Many fans seemed to be angry that Jon Snow and Tyrion Lannister ignored warnings from other characters for so long.
Others were angry about Daenery's sudden transformation, stating that she deserved a better arc after all the character development she went through on the show. Some even went as far as to call the show's writers "lazy."
One user wrote that the "writing, character development, and the storylines they completely forgot about" was the saddest Game of Thrones death yet.
While another added: "They are humanizing Cersei. Cersei. And dehumanizing Dany. This is awful."
And again, some people aren't happy with the show's writers.
Others were quick to defend the episode.
What did you think of the episode?