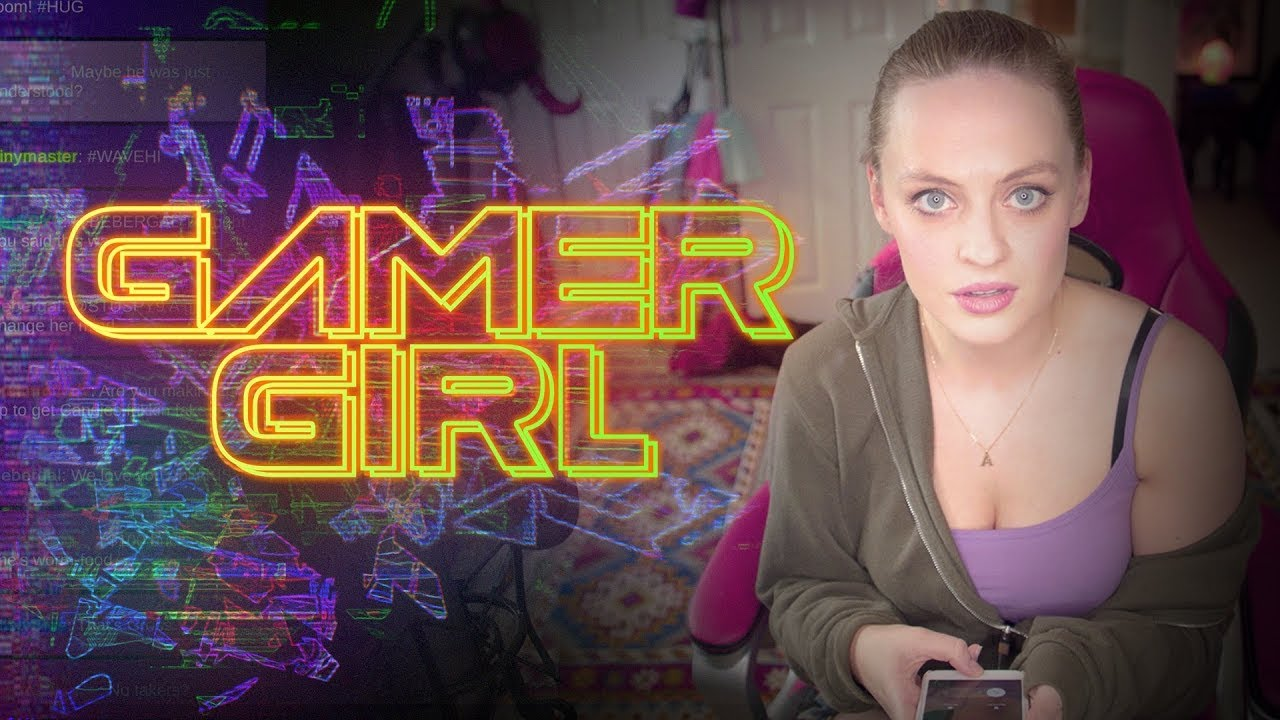 Female Streamers Explain Why They Won't Be Playing 'Gamer Girl'
Online harassment is a very serious issue for content creators, and many online personalities have shared their scary experiences of one viewer taking things too far. In an effort to reduce targeted harassment, many sites offer moderators to filter the comments and interactions between viewers and creators with varying success.
Article continues below advertisement
But what is it really like being the moderator? That's what the new game Gamer Girl attempts to showcase; but only hours after the game's trailer was released, it's been the center of its own online controversy.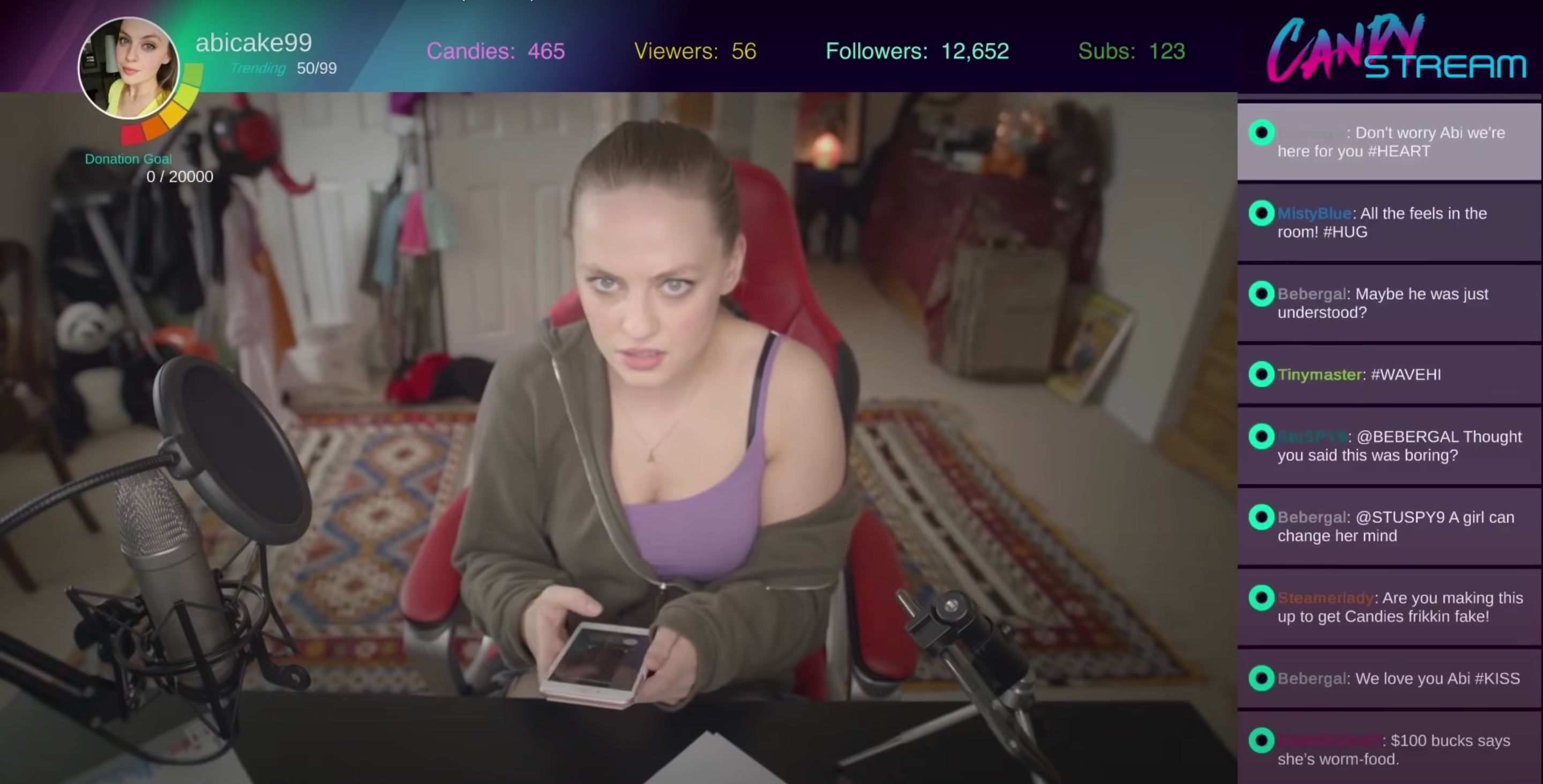 Article continues below advertisement
FMV Future released a trailer for 'Gamer Girl.'
The trailer, initially posted by the game studio FMV Future and shared by many big-name console developers, revealed the game's premise. In Gamer Girl, you play as the new moderator for rising video game streamer, Abicake99. Part of your job, as her moderator, is to control her stream's chat. You have the option to remove audience members who are misbehaving, as well as delete any of the messages sent in the chat.
"Adopt the role of moderator for up and coming streamer 'Abicake99', who's back online after the mysterious disappearance of her friend Becky," the official pitch of the game says, according to Comic Book. "Featuring multi-branched narrative and real-time chat simulation, your role as moderator is to control the stream, level up mod powers, guide Abi's choices and uncover the threat she faces by an anonymous predator who hides in the stream's chat."
Article continues below advertisement
As the moderator, you instruct Abicakes99 to make a series of decisions, each with their own consequences. It is your job to make the decisions that will keep your streamer safe from her online stalker.
Article continues below advertisement
The trailer was later taken down after receiving much backlash from female streamers.
Not long after the trailer went up, FMV Future removed the video from their YouTube channel, citing the massive backlash the trailer had received. Many online, specifically female streamers, pointed out that the game felt like it was making light of what is a very serious situation for many of them.
These streamers pointed out that the game was asking many to relive the trolling and online harassment they already received while streaming.
Article continues below advertisement
"If you support the Gamer Girl game, you are turning a blind eye to actual female streamers experiencing actual harassment from actual people," Twitch streamer Melody wrote, including a quote-tweet of fellow female gamer Anita, who shared a death threat she received from a man who stalked her. "THIS IS NOT A GAME, THESE ARE OUR LIVES AND REAL EXPERIENCES."
Animator and game developer Aura, who goes by the Twitter handle @MOONMANiBE, pointed out that many felt the game was capitalizing off of many female streamers' trauma.
"i don't _really_ want to seriously comment on the gamer girl thing b/c I know everyone else already is but: the classic problem with 'empathy games' is that it always ends up being 'this game is interesting to nonmarginalized ppl and traumatizing to marginalized ppl,'" she tweeted.
Article continues below advertisement
After one streamer who claimed to have been stalked for two years commented that she wouldn't be playing the game, FMV Future responded, claiming the game was meant to raise awareness.
"Sorry to hear that - the reason why we created the game was to raise the issue of the toxic environment which can appear online behind the anonymity of a username and how the support of a moderator can help," the company tweeted. "It's real and it's still happening every day."
Twitter user @hidanielle further replied, saying, "Creepy obsessive men do not need more reasons and examples of how they can 'rescue' women. The mod aspect of the game is one of the most egregious parts."
FMV Future further put out a statement, claiming lead actress Alexandra Burton is a "co-writer" of the game, and that she "improvised the entire script," according to Dexerto.
Currently, the game is still slated for release in September.