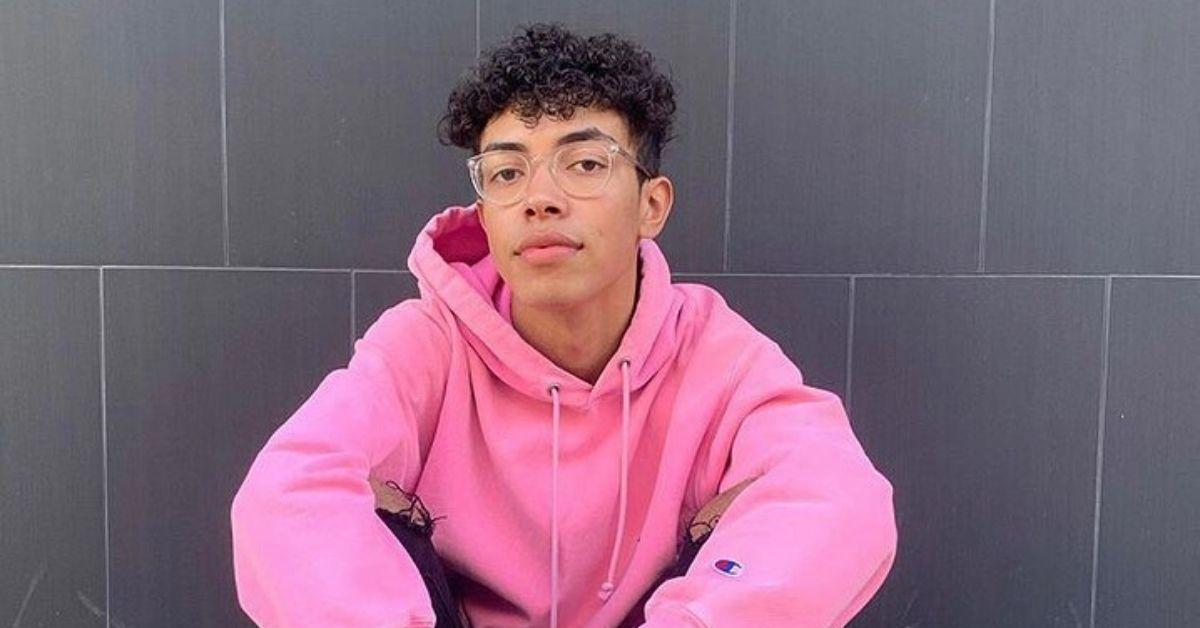 TikTok Star Saydenseay Addresses Allegations and Controversy
The app TikTok has taken the world by storm and with it a whole new breed of celebrities and influencers have been thrust into the spotlight. By making fun viral videos of simple and complicated dances, get-to-know-you skits, and everything in between, people are turning themselves into instant stars. We've seen teenagers turn their videos into millions of dollars, and the same videos have influenced music charts, too.
Article continues below advertisement
But, as with anything, controversy comes from the platforms and the stars it has made famous. The Saydenseay controversy is one of the more serious to come to a major TikTok influencer.
Who is Saydenseay?
As one of the early adopters of TikTok, Saydenseay, aka Tayden Seay, has made a big mark on the platform. Known for his funny short skits featuring a messy disheveled wig, Saydenseay has amassed 2.4 million followers on TikTok, another 70,000 subscribers on YouTube, and over 83,000 on Twitter, altogether a large following.
Article continues below advertisement
According to an interview with Planoly, Saydenseay got on the platform to help make people laugh. "The attention my content got - in the beginning - was unexpected. Now that I have gained over 1.5 million followers in six months, I have goals and plan for them, as content creators should," he said. Adding, "I don't want to understate that part of my 'success' feels rooted in luck. I try to make sure that every day I am showing just how appreciative I am of those who support me."
Article continues below advertisement
"You should know what you want to do but also not stress the details of the idea. Let the comedy come where it flows best," he said when asked how he goes about creating the skits. "I can't speak for other creators but for me, my filming process has a much different route than a dancer or lip syncer. Most of my work is just natural and on the spot; it's not scripted."
Article continues below advertisement
While his popularity rose, Saydenseay's controversy erupted.
Ian Allen, another person active on TikTok posted on social media accusing Saydenseay of sexually assault. He first accused the personality on Twitter in January 2020, writing, "Okay so I've never done something like this before but I think it's about time I shared my story of when @SeayTayden sexually assaulted me. Back in November of 2019, I met @SeayTayden off of the app Grindr. I was immediately attracted to him without even knowing of his audience."
Article continues below advertisement
He continued his story in a series of tweets and ended saying, "I know there are lots of things I could have done to avoid this. I want to make it clear that the ONLY reason I'm speaking out is because a person with MULTIPLE rape allegations against him still has a platform to spread his toxic messages to his young audience."
Article continues below advertisement
At that time, he asked for his story to be amplified to "help take him down where he's most popular."
Saydenseay appeared to address the allegations on social media.
On June 20, Saydenseay tweeted a message appearing to address the allegations. He wrote, "never in my life would I have thought I'd be depicted as such a terrible person. It's never been who I am, I've definitely learned, and I can't do anything else but let others kill me. Love you all who have supported me, thank you."
Article continues below advertisement
"I was a teenager who in the moment made a mistake. never played the victim, just spoke my truth...I've addressed accusations for the past 8 months," he tweeted. "I've hated myself, and I've changed. Nobody will ever know the situation. In the end I'm sorry, always have been, always will be..."
Article continues below advertisement
On June 23, Ian addressed his allegations on Twitter again, writing, "Almost 6 months ago I spoke out about my sexual assault. I am so grateful that people chose to support me and believe me. My sexual assault story is very similar to many others. I was manipulated by someone I trusted. Many people don't realize that my story doesn't end w/ my post."
Article continues below advertisement
He thanked his supporters for believing him, for sticking up for him, and wants Saydenseay to be held accountable.
If you need support, The National Sexual Assault Hotline is available 24/7 at 1-800-656-4673. You will be connected with a trained staff member in your area. Or visit RAINN.org to chat online with a support specialist at any time.