Here's How to Play All the Games on Houseparty With Your Friends
Are your quarantine FaceTimes getting a little dull? Try these games on Houseparty to keep you entertained and connected with your friends.
Let's all be honest and say that, at this point, we're all more than a little bit desperate for human interaction. Going a day without so much as talking to someone on FaceTime has us all tearing our hair out. But eventually, we're going to run out of things to talk about. Especially considering the answer to the question, "So what's new?" is somehow always, "Nothing, but the world's on fire."
Article continues below advertisement
If you're exhausted by the thought of spending all of your conversations in the near future panicking about the novel coronavirus (or COVID-19), try adding a few games to the mix with these games from Houseparty.
Here's how the games on Houseparty work.
Houseparty is a video-chatting app in which you can play games with friends. In order to get the games started, you would download the app and grab your profile link to invite your friends to join you. From there, once they have the app downloaded too and have added you as a friend, invite them to a video call.
Everybody online and have their cameras and mics working? Then all you have to do is press the little dice button and pick your game!
So, what are the games that are available on Houseparty?
As of right now, Houseparty has seven games available to play. Take a look at what's available to play next time you're having your weekly (daily?) quarantine video chats with your friends.
Heads Up
We've all played Heads Up with friends before. It's become one of the most popular ways to pass the time when out and about with friends. It's pretty likely that, when you're waiting in line for a ride at any boardwalk or amusement park, at least one family or group of friends is playing this game. But now the boardwalks and amusement parks are all closed and your friends aren't there for you to pass the phone to.
So, instead, you can play it with Houseparty! With this version of the game, one friend won't be able to see the card on screen while everyone can and they give clues via video chat. You have four free decks to choose from, but there are more premium decks like the Friends and Pretty Little Liars decks that you can opt to buy.
Quick Draw
You can put your drawing skills to the test with Quick Draw. Quick Draw is basically a virtual version of Pictionary. In this game, you'll see an item to draw on screen, but all your friends will only see your drawing. If they guessed right, press that check and move on to the next one, where it's your turn to guess. You can just free draw by yourself if you'd like as well.
Trivia
Want to show off your random knowledge to your friends? Try playing Trivia! There's tons of categories to choose from including Wizarding World, Disney, Netflix and true crime categories. The best thing about this game? If you just want to play solo, you can. Brush up on your Disney knowledge now so you can impress your friends on your next call!
Article continues below advertisement
Chips and Guac
Chips and Guac is a word association game that's somewhat similar to Cards Against Humanity. In this game, you issue a card with a descriptor like "Sneaky" and then your friends put down cards for things that they feel are sneaky, like "Sliding into DMs." See how many strange and hilarious match-ups you can make!
Article continues below advertisement
Word Racers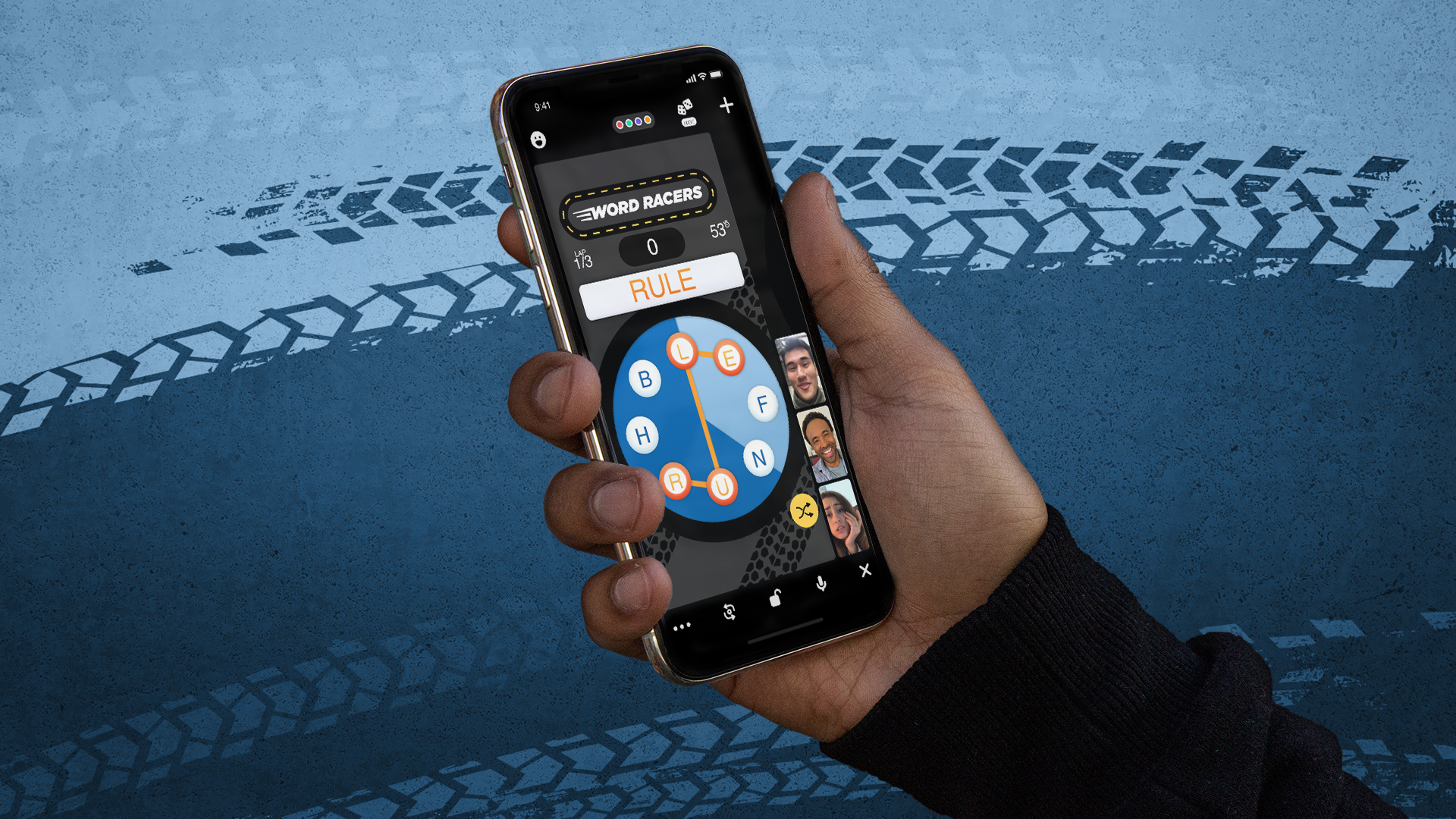 Houseparty recently added Word Racers. In this game, each player gets eight letters, and then has 90 seconds to come up with as many words as possible. All words must be three letters or longer, and the longer a word, the more points you get. Also, the quicker you get a long word in, the more points you get. The player with the most points after three rounds wins.
Article continues below advertisement
Magic 8-Ball
In partnership with Mattel, Houseparty has released Magic 8-Ball, which does exactly what it sounds like. You ask the Magic 8-Ball a question, shake your phone, and then you'll get your answer on screen!
Article continues below advertisement
UNO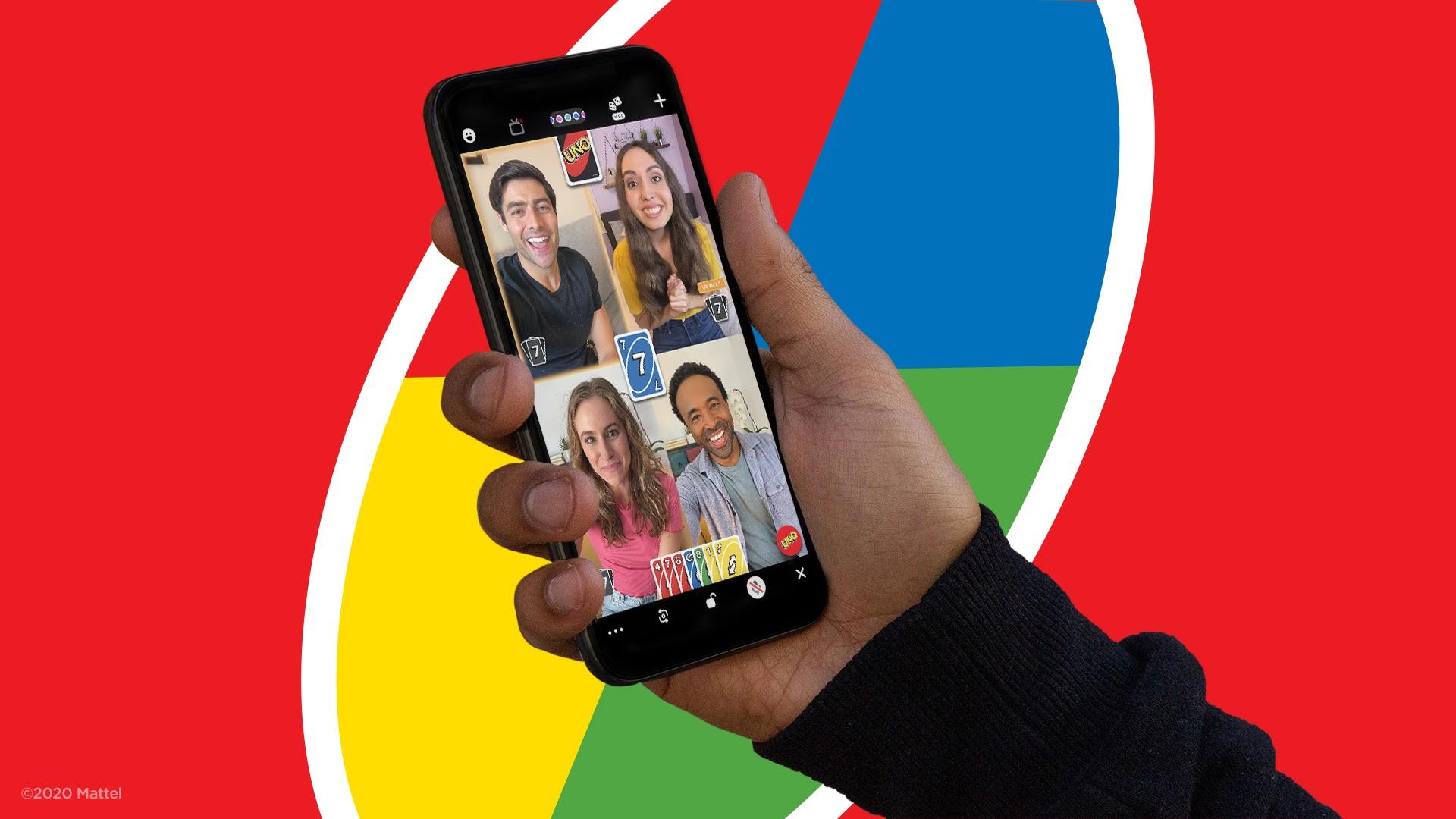 We all remember playing UNO growing up, and Houseparty's newest game is reminding us just why we always loved it. Continuing their partnership with Mattel, UNO works the same way as the original card game, and it has the same objective: be the first player to play all your cards and mess with your friends along the way.