Classes Moved Online? There's a Drinking Game for That
Did your college shut down for the rest of the school year thanks to the new coronavirus? Here's how the Zoom online class drinking game works.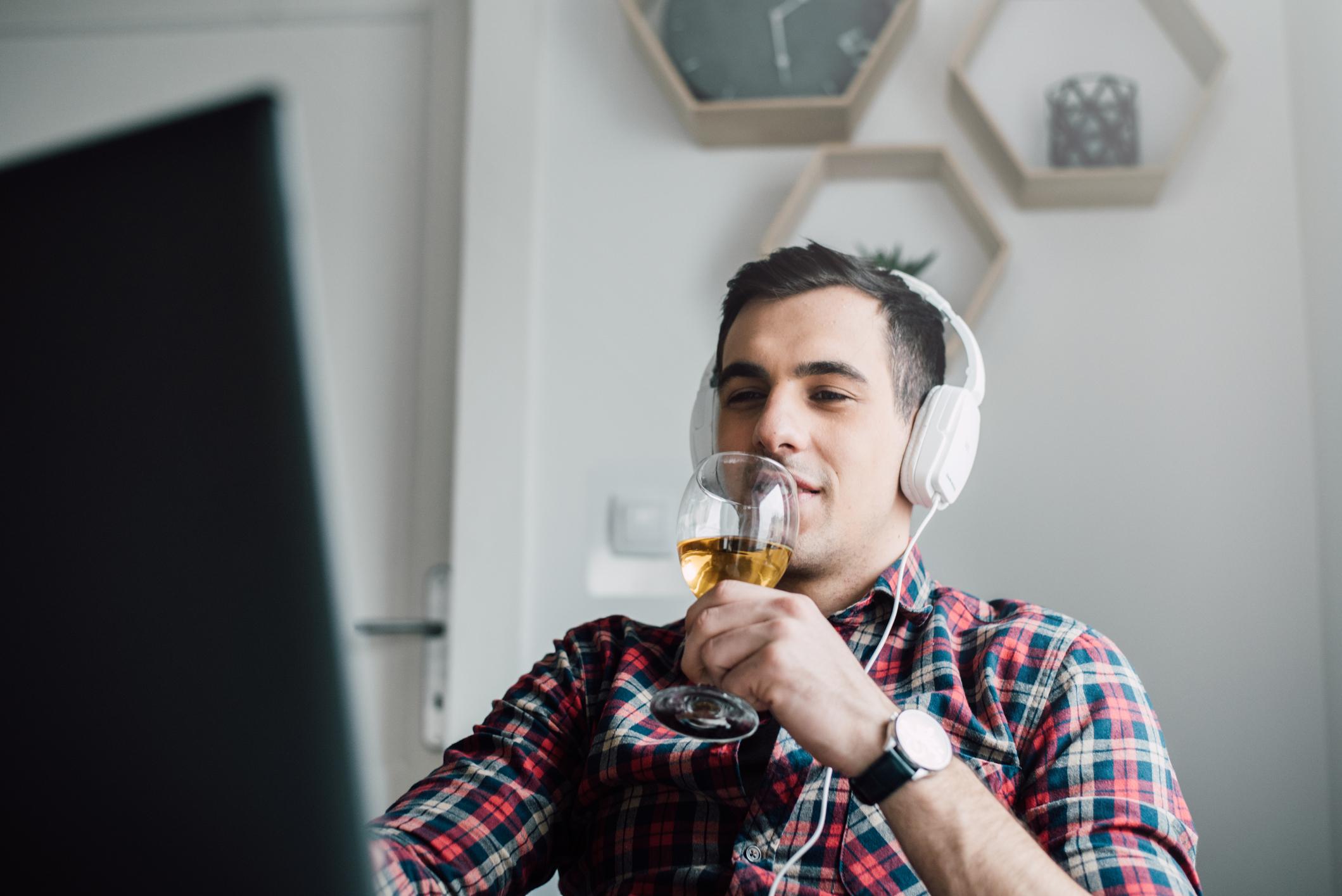 In the wake of the new coronavirus, we're all learning to adjust to a new way of living. COVID-19 has driven us all indoors, per the CDC's guidelines, and social distancing is the new norm. While some states are fully on lockdown or in a shelter in place, others are at least following the White House's advice of avoiding groups of 10 or more. Not only that, but we're also advised to avoid being within six feet of people when we do have to go out and stock up on supplies.
Article continues below advertisement
With all these rules and regulations, colleges are finding themselves having to shut down for the rest of the year and having to move their in-person classes online. And some students are trying to make the most out of their online classes with a Zoom online class drinking game. Here's how it works. Drink responsibly (or, you know, not at all if you're a student under 21).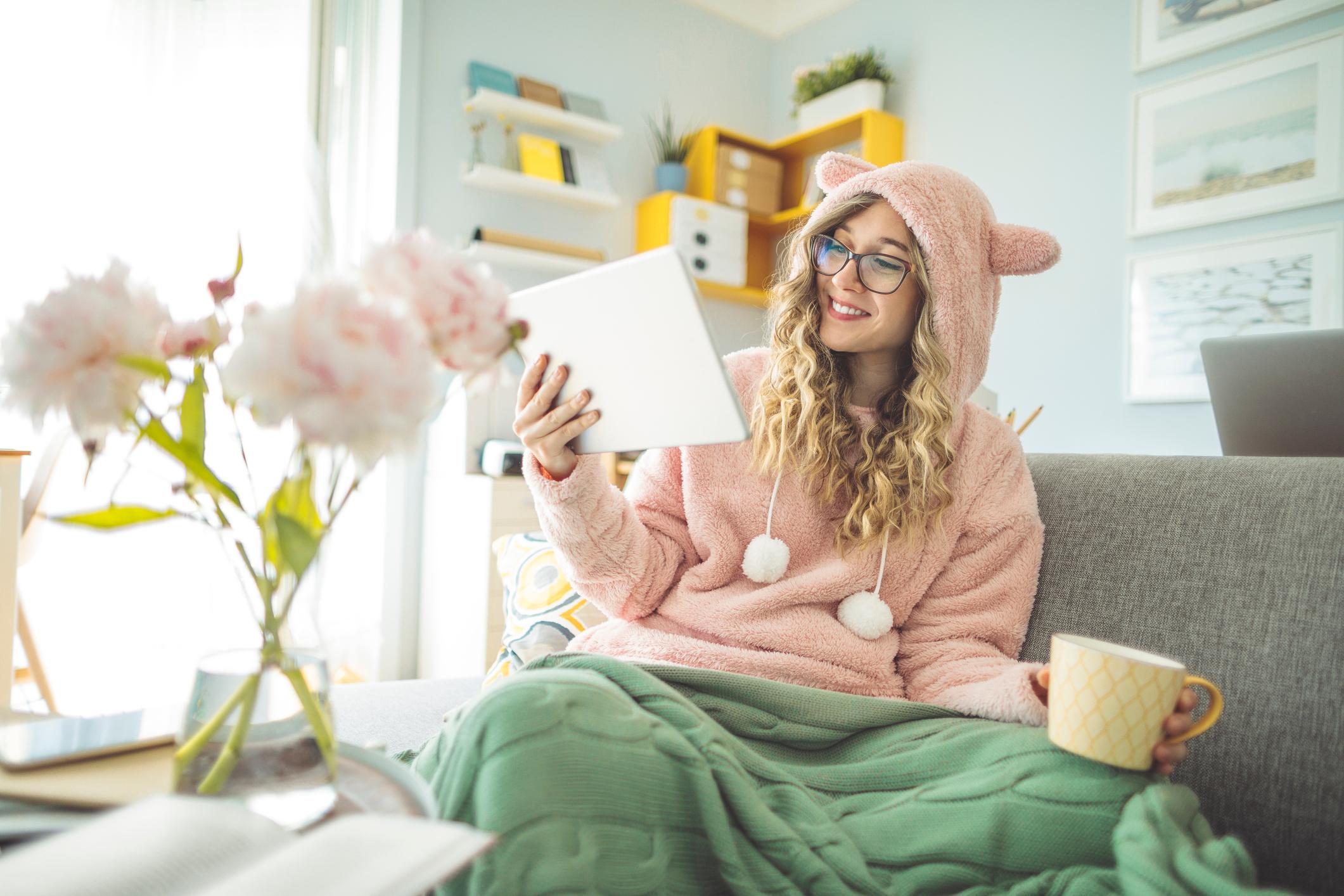 Article continues below advertisement
Get your drink on to make your Zoom online class go faster with this drinking game.
Even when you could get to class on campus, your 8 a.m. class wasn't your favorite. Now imagine you get to drink a mimosa during that class. You probably couldn't before, but now, well, now no when can smell or see the alcohol, letting you do you. But that doesn't change the fact that it's really hard to pay attention during an online class when your XBox is literally right there.
So perhaps a drinking game could actually get you to focus better? Or at least that's the argument you could make if you do end up getting called out. Here's how the online class drinking game works, translated to work for any U.S. college right now.
Article continues below advertisement
Drink every time:
1. Someone makes a coronavirus joke. Drink twice if your professor is the one making everyone cringe.
2. There are technical issues.
3. Someone joins late and blames the technical issues.
4. Someone stands up and they aren't wearing pants. (Distractify edit: Drink twice if it's your professor.)
5. Someone is wearing pajamas. (Distractify edit: Drink twice if it's your professor.)
6. Someone's parents either audibly or visibly interrupts.
Article continues below advertisement
7. Someone accidentally mutes themselves. Drink twice if it's your professor.
8. Someone is unmuted when they definitely shouldn't be.
9. Someone coughs.
10. Someone from the other coast mentions the time difference there.
11. Your professor complains about having class online.
12. You check Twitter instead of paying attention.
13. Someone uses hand sanitizer.
14. Your professor tells you it's important to keep up with the work despite the college being shut down.
15. Someone falls asleep. Drink twice if you're the one sleeping.
Oh, and don't forget to chug if someone asks you what you're drinking.
Article continues below advertisement
But who says college students have all the fun?
If you're a few years out of college, you're likely dealing with the same thing those students are, except your Zoom calls are for work instead of class. Well, there are drinking games you can do too.
Article continues below advertisement
For instance, you can check out this Conference Call Bingo Card the next time you're stuck on a Zoom call that, honestly, could have been an email. Drink when you mark a spot and take a shot when you get Bingo. (Word to the wise: please do not actually call out Bingo. Your bosses will not be happy.)
Enjoy your work-from-home days and drink responsibly!
The best way to prevent contracting or spreading coronavirus is with thorough hand washing and social distancing. If you feel you may be experiencing symptoms of coronavirus, which include persistent cough (usually dry), fever, shortness of breath, and fatigue, please call your doctor before going to get tested. For comprehensive resources and updates, visit the CDC website. If you are experiencing anxiety about the virus, seek out mental health support from your provider or visit NAMI.org.