Get Lit While You Self Isolate — the Best Drinking Games to Play Over Skype
It's easy to miss your friends while you're self-isolating, but you can still drink until you drop with these Skype drinking games.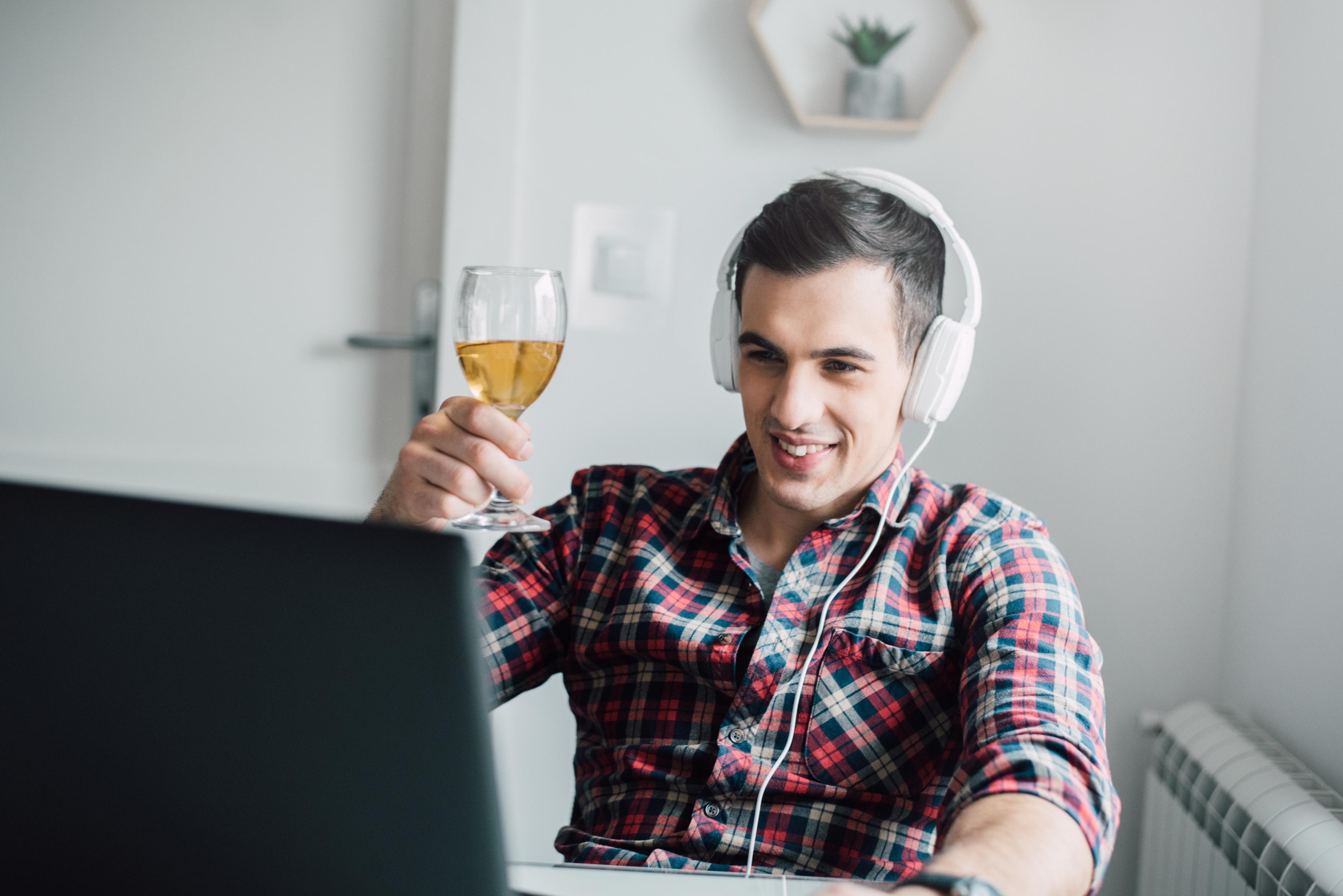 It's easy to feel like you're missing out on things while self-isolating. It's been a lonely time for everyone, but it doesn't need to be. Not only is your best friend only a video call away, but you can still get lit with your senior class before you all go your separate ways with some of the best Skype drinking games.
Of course, just because your friends won't have to carry you home after doesn't mean you shouldn't drink responsibly, so be sure to pace yourself during any of these games.
Article continues below advertisement
Any drinking game tied to a TV show.
Thanks to the Chrome extension Netflix Party, you and your friends can video chat and watch Netflix all at the same time, meaning you can also all play along to the same drinking game based on your favorite TV show. We recommend ones for The Office, Friends, How I Met Your Mother or Gilmore Girls.
Truth or drink.
Of course, while you could still play truth or dare with some creative dares, a more remote way of getting your friends to spill their secrets while simultaneously getting intoxicated is a good game of truth or drink. The rules are simple: one person asks another person in the group a question, and they can choose to either answer it or take a drink. Whether it's a sip or a shot is up to you and how intense you plan to make the game.
Article continues below advertisement
Power Hour.
If you're really looking to have a good time (or call it a night real fast), Power Hour is the one for you. Basically, you drink once every minute for an hour, which is one way to get really drunk really fast. There's a timer to help keep you on track (and remind you just how much you've drank in the process).
Article continues below advertisement
Piccolo (or Drunk Pirate).
Piccolo is easily one of the best pregame apps, but even if you're not all rallying to go out to the bars, you can still play this game over Skype. You'll have to skip some of the cards that require any physical contact (remember to stay six feet away from everyone), but it still makes for a good time.
If you or one of your friends don't have the app, the website Drunk Pirate is essentially the same thing — just make sure to share your screen so everyone knows you're not cheating.
Article continues below advertisement
Never Have I Ever.
We can't forget a classic. While you can absolutely play this game sober, and substitute drinks for fingers, this is one of the easiest games to play over video chat. If drinking, take turns posing a situation or scenario to the group (ideally, something you've never done before). Anyone who has done it takes a drink, while anyone who hasn't is safe for this round.
If you want to play this game sober, just hold up 10 fingers and put one down for everything you have done.
Article continues below advertisement
The best way to prevent contracting or spreading coronavirus is with thorough hand washing and social distancing. If you feel you may be experiencing symptoms of coronavirus, which include persistent cough (usually dry), fever, shortness of breath, and fatigue, please call your doctor before going to get tested. For comprehensive resources and updates, visit the CDC website. If you are experiencing anxiety about the virus, seek out mental health support from your provider or visit NAMI.org.